National Scrapple Day: Love It Or hate it?
November 9th is National Scrapple Day. Learn the origins of this Pennsylvania-Dutch breakfast food that is so popular in the Mid-Atlantic regions, it even has its own festival!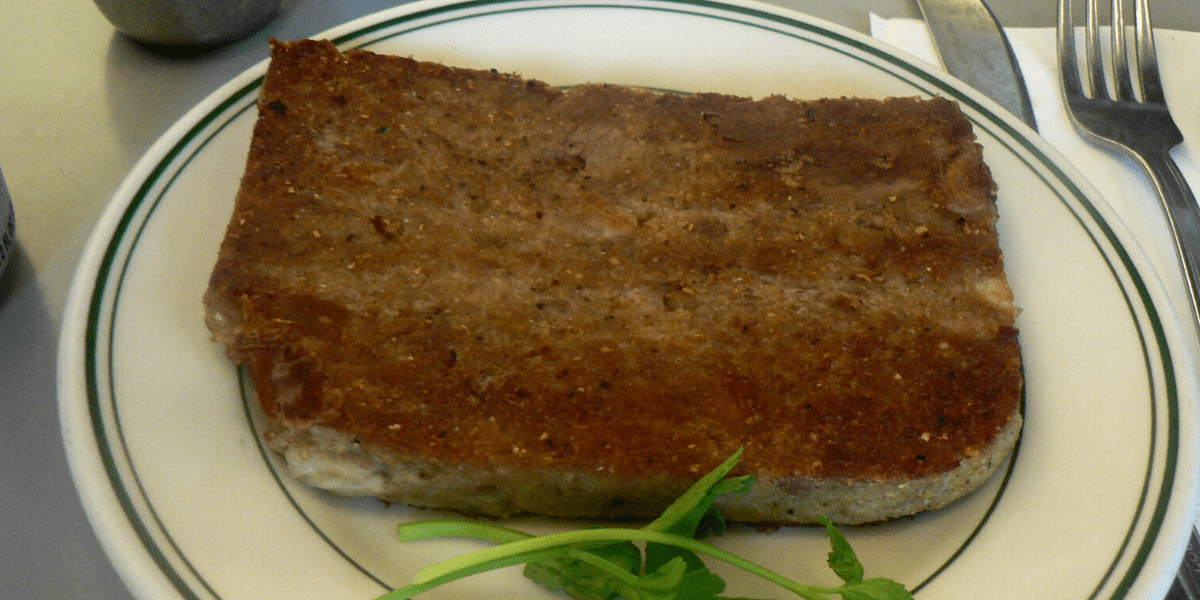 Here at Farmers' Almanac, we love exploring many different regional foods and cuisines and learning about their history and origin. With November 9th being National Scrapple Day, we thought we'd "dig in" to some facts about this unusual breakfast food enjoyed by the folks in the Mid-Atlantic region where it is most popular. But for those not familiar with it, it's been called "mystery meat," and takes a little getting used to. So what is it, exactly?
What Is Scrapple?
Also known by the Pennsylvania Dutch name, pon haus (which translates literally to "pan hare" or rabbit), scrapple is said to have been invented by 17th and 18th-century German colonists who settled near Philadelphia and Chester County, Pennsylvania. As a result, you'll find scrapple as a regional favorite in the rural areas near Philadelphia, Baltimore, Washington D.C., eastern Pennsylvania, New Jersey, Maryland, Delaware, and eastern Virginia.
Created so that hungry, hard-working, prudent rural immigrants could make use of all manner of foodstuffs, scrapple originally consisted of a mixture of pork scraps (head, brains, heart, liver, skin) and other trimmings, boiled with bones attached for flavor (later discarded when a suitable broth was achieved). It was then simmered with cornmeal, wheat flour or sometimes buckwheat flour, onions, and spices like sage and thyme.
How Is Scrapple Served?
Formed into loaves and pan-fried, scrapple was typically served at breakfast with apple butter, ketchup, mustard, honey, or maple syrup. While today's scrapple – available primarily in Mid-Atlantic area grocery stores – adheres to different standards using FDA-approved animal anatomy, it is still a tasty tradition popularly served alongside sunnyside-up eggs and toast. With the current trend in lighter, healthier eating, scrapple is also known in a later incarnation to be made with turkey instead of pork components – or with beef for a different flavor entirely. Scrapple is also appearing more and more on the menus of heritage-based restaurants in Brooklyn, NY, and other places.
Lead image by Stu Spivak, Wikimedia Commons
Though it takes a little time and patience, why not try these recipes and surprise family and guests with an established Pennsylvania Dutch breakfast treat?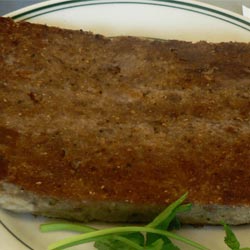 Traditional Scrapple
Ingredients
1

whole pork butt, cut into 6 to 8 pieces

4

whole

hocks, fresh

1

whole onion, peeled and cut in half

3

stalks celery, roughly chopped

1

tablespoon

black peppercorns

1

black peppercorns

4

bay

leaves

Water

1

tablespoon

cayenne pepper

2

tablespoons

ground black pepper

3

tablespoons

kosher salt

1

tablespoon

chopped sage leaves

3

cups

white cornmeal

3

cups

yellow cornmeal

Clarified butter for pan frying

Applesauce or maple syrup
Instructions
In a large stockpot, add pork butt, hocks, onion, celery, peppercorns, and bay leaves. Barely cover with water and simmer over low heat until pork is tender and meat falls off the bones, about 2 hours.

Drain and reserve the stock. Pour the solid contents onto a sheet pan so that you can easily discard the celery, onions, peppercorns, bay leaves, and all of the bones. Make sure to pull the meat completely off the bones, being careful to remove all the small pieces of bone.

Add the meat to a food processor and pulse to coarsely chop. Don't over grind.

Measure 1 gallon of stock and return it to the pot with the meat and cayenne, black pepper, salt, and sage. Bring to a simmer over low heat.

Add the cornmeal and stir, stir, stir. Simmer until smooth and thick, about 15 minutes or so. Add a little stock or water, if needed, to ensure a smooth texture.

Pour into 3 loaf pans and refrigerate until solid, preferably overnight. Unmold, slice, and fry in clarified butter until golden brown. Serve with applesauce or maple syrup.
Turkey Scrapple
A great way to use up leftover holiday turkey for brunch the next day!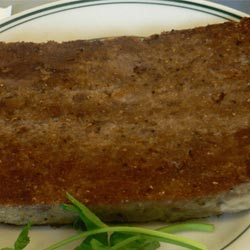 Turkey Scrapple
Ingredients
A great way to use up leftover holiday turkey for brunch the next day!
Turkey bones and skin

5

cups

water

1

cup

cornmeal

1/4

cup

flour

Water

2

teaspoons

salt

1/2

teaspoon

pepper

Leftover turkey meat and scraps

Maple syrup
Instructions
Simmer skin and turkey bones, cleaned of meat, in 5 cups water to make stock measuring 3 cups.

In food processor, grind leftover turkey meat to measure 4 cups.

Mix cornmeal, flour, salt, and pepper with 1 cup water. Add to the measured broth and ground turkey. Stir well.

Bake in a well-greased small roaster or Dutch oven about two hours, stirring occasionally. If a bit of brown crust adheres to the sides of the roaster, scrape it into the scrapple.

Put into a loaf pan and chill. Slice and fry in shortening or oil until golden brown. Serve with syrup.
Beth Herman is a freelance writer with interests in healthy living and food, family, animal welfare, architecture and design, religion, and yoga. She writes for a variety of national and regional publications, institutions, and websites.