Try This Surefire Cure For The Hiccups!
Nearly everyone has their own cure for hiccups that they swear by. This one works like magic!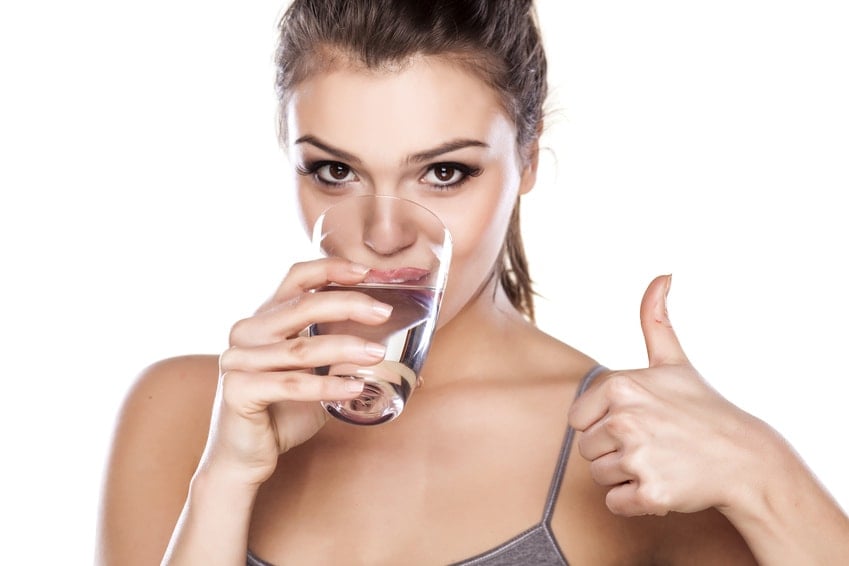 Hiccups are involuntary contractions in the diaphragm muscles that separate the chest from the stomach. These muscles control our breathing and other functions. During a spell of hiccups, these muscles spasm, forcing a rush of air into the lungs and causing the vocal cords to close. This creates the distinctive "hic" sound we all know so well.
Hiccups are also known as hiccoughs, and there is even a technical medical name for them: "synchronous diaphragmatic flutter." Nobody really knows exactly what causes them, though some factors have been known to contribute to frequent bouts, including spicy foods, eating too fast, and excessive alcohol drinking. Extreme cases may be caused by a physiological problem.
The longest known case of the hiccups is recorded in the Guinness World Records. Charles Osborne, of Anthon, Iowa, hiccupped continuously from 1922 until 1990, a total of 68 years!
Popular Remedies for Hiccups
Though some chronic cases of hiccups do require medical treatment, luckily most bouts resolve themselves within a few minutes. Even so, when you've got them, it can feel like they'll never go away, which is why people have been sharing their own personal, and sometimes outlandish, hiccup cures for much of human history. Popular folklore includes literally hundreds, if not thousands, of hiccup cures. Some have at least a little basis in science, while others are just downright silly. Early editions of the Farmers' Almanac even listed a few cures.
Some of the most often cited remedies include having someone scare you, holding your breath, breathing into a paper bag, drinking vinegar, swallowing a spoon full of sugar or honey or peanut butter, drinking upside down (put down some drop cloth first), drinking from the opposite side of the glass (be sure to wear a bib!), drinking while holding your nose and ears closed (you'll need to grow some extra arms for this, or enlist a friend), pulling on your tongue, sticking your fingers in your ears, tickling the roof of your mouth, and any number of other suggestions. Check out these unusual remedies!
The Magic Bullet
People attribute varying degrees of success to these many remedies, and nearly everyone has his or her own cure that they swear by, but this one works like magic:
Fill up a large glass of water (at least 12 ounces). Drink the water down, one sip at a time, in a series of hard gulps. Try to get in at least seven or eight gulps without hiccuping. This may take a few attempts. Start drinking right after a hiccup in order to give yourself enough time. After about eight gulps, there should be a good bit of pressure built up in your esophagus. Let it out in one great big burp. That burp should act as a kind of "reset button," relieving the tension in your diaphragm that caused the hiccups.
Try it next time you get the hiccups. You won't be disappointed!

Jaime McLeod is a longtime journalist who has written for a wide variety of newspapers, magazines, and websites, including MTV.com. She enjoys the outdoors, growing and eating organic food, and is interested in all aspects of natural wellness.