What The Heck Is Mincemeat?
Learn the history behind this traditional holiday food and how to make it yourself with our easy-to-follow recipe!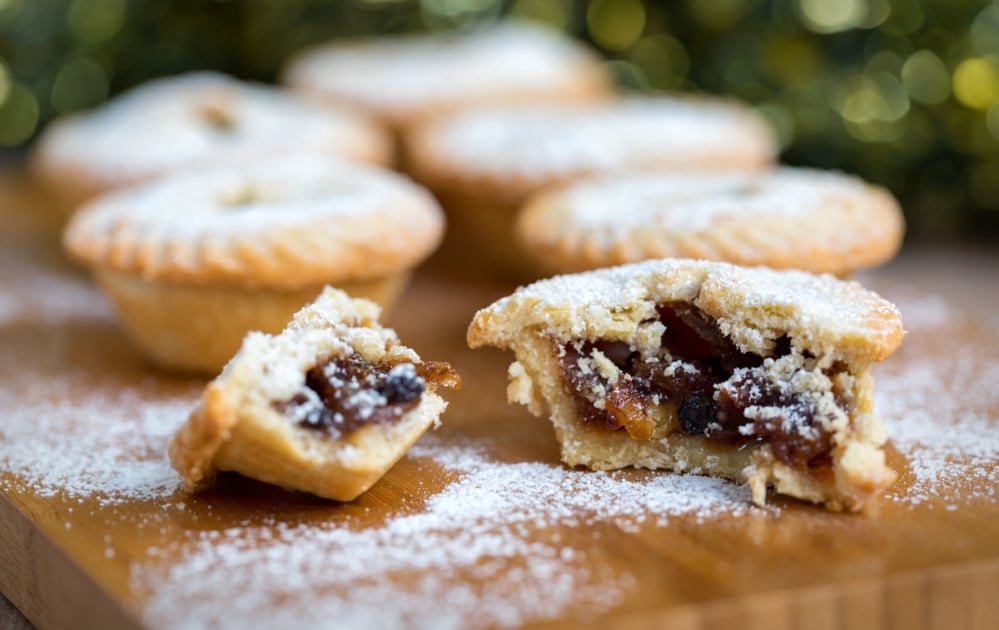 Ever wonder how mincemeat got its funny name? And what is it about this robust concoction of chopped dried fruit, distilled spirits or brandy, and pungent spices (and in past centuries it was made with beef, beef suet or venison) that makes avowed acolytes out of many, but sends some of us running for cover?!
So What is Mincemeat?
Historically, mincemeat was a way of preserving meat using sugar and alcohol without smoke or salt. The meat of choice tended to be mutton.
Records also tell us that cloves, nutmeg, cinnamon, and mace were added to late Medieval and Renaissance-era meat dishes, which may have been the precursor of sweet mincemeat as we know it. In the 11th century, members of the Crusades returning from the Holy Land brought back oriental spices.
Three of them: cinnamon, cloves, and nutmeg were added to food to commemorate the gifts of the Magi. Mince pie, made with meat and spices, was prepared in a manger-shaped casing with an indentation for an edible baby Jesus to be placed on top. It was considered lucky to eat one of these pies on each of the 12 days of Christmas – ending with the Epiphany on January 6th.
In the 15th, 16th, and 17th centuries, mincemeat was a mixture of fruit (prunes, raisins, dates) and finely diced meat, along with wines or vinegars. But by the 18th century, wine and vinegar were replaced mostly by brandy or other distilled spirits. In the mid- to late 18th century, sources say mincemeat was connected with a more rural palate, though the Victorians recast it as a refined Christmastime tradition.
Fast forward to modern times, particularly toward the mid-20th century, and meat was primarily gone from the recipe.
Commonly acceptable fruits included dried fruit, chopped apples, citrus peel, currants, citron, candied fruits, brandy, rum or another liqueur. Suet – which is kidney fat – was sometimes included and occasionally still is.
Try this variation on the traditional treat to sweeten your holidays or any day, and tempt those mincemeat maligners to the dessert table!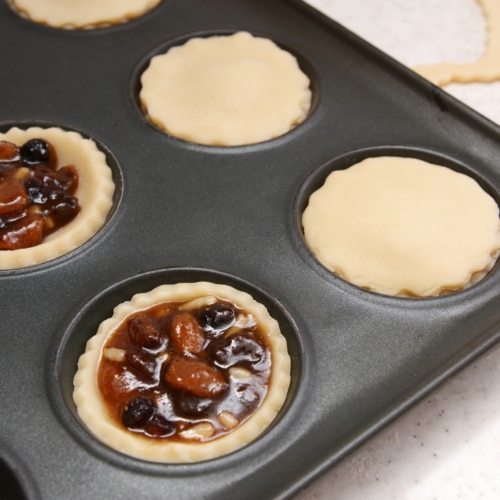 New England Mincemeat Filling
Ingredients
2/3

cup

apple cider (may substitute cranberry juice)

2

cups

whole cranberries, fresh or frozen

1

cup

raw cane sugar (or brown sugar)

2

teaspoons

cinnamon, freshly ground if possible

1/2

teaspoon

both allspice and ginger

1

cup

currants

1

cup

raisins

1

cup

dried cranberries

2

medium

apples

3 – 4

tablespoons

brandy, port or maple whiskey

1/4

cup

maple syrup

2

tablespoons

honey
Instructions
In a large saucepan, warm the apple cider and dissolve sugar over low heat. Wash, core, and finely chop or grate apples.

Add the whole cranberries into the pot and stir to combine. Add cinnamon, ginger, and allspice, along with currants, raisins, dried cranberries, and apple.

Stir and simmer over medium-low heat until mixture starts to darken and has absorbed most of the liquid, about 20 minutes.

Stir occasionally. Remove from heat and add the brandy, port or whiskey, maple syrup, and honey. Beat well to incorporate everything and crush the cranberries slightly.

Spoon into sterilized jars and cover with lids. This will store in the refrigerator for several weeks.

May also be frozen for up to three months.

Simply use as you would any fruit pie filling to make pies or tarts with your favorite crust.
Beth Herman is a freelance writer with interests in healthy living and food, family, animal welfare, architecture and design, religion, and yoga. She writes for a variety of national and regional publications, institutions, and websites.