What The Heck Is An Empanada?
These humble hand pies are the perfect combo of savory filling and flaky crust. We share some history, and two recipes for you to try!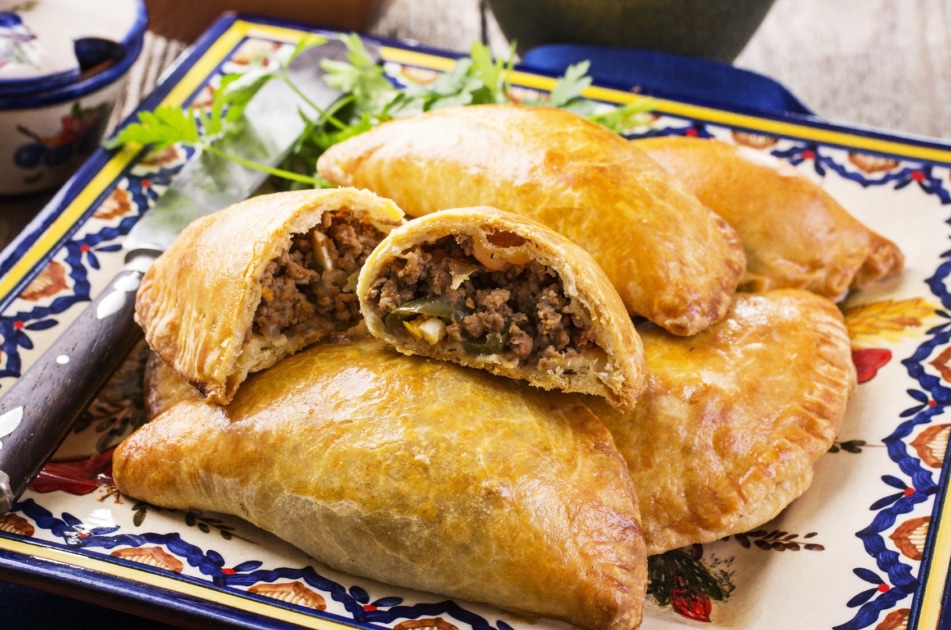 What is an Empanada?
Empanadas are a Spanish or Latin-American pastry turnover filled with savory ingredients that are either baked or fried.
From the Spanish verb empanar, which means to coat or wrap in bread, the empanada is said to originate from Spain, although many countries claim empanadas as their own, including Mexico, Argentina, Portugal, the Caribbean, and the Philipipines. Because of this, you'll no doubt stumble across empanadas with endless combinations of fillings and flavors. In fact, the Indian samosa gets its inspiration from the empanada.
Empanadas are usually shaped in half-moons and range in size from pop-em-in-your-mouth dumpling size to calzone size. They're so popular that they're appearing on food trucks, corner markets and everywhere else you can get food to go! Or try making your own!
The recipe below uses the baking method. The list of filling ingredients is extensive, but they're easy to make. For the sake of ease, this recipe uses pre-frozen "disk" dough, which you can find in most supermarkets.  The uncooked empanadas can be frozen for up to three months, individually wrapped in plastic and placed in re-sealable plastic bags. There's no need to thaw before baking, they can go right from the freezer to the oven.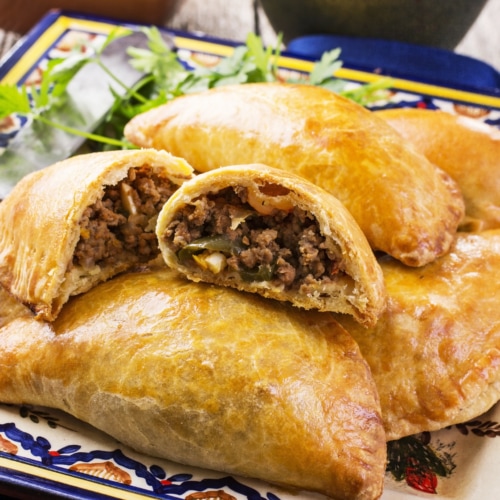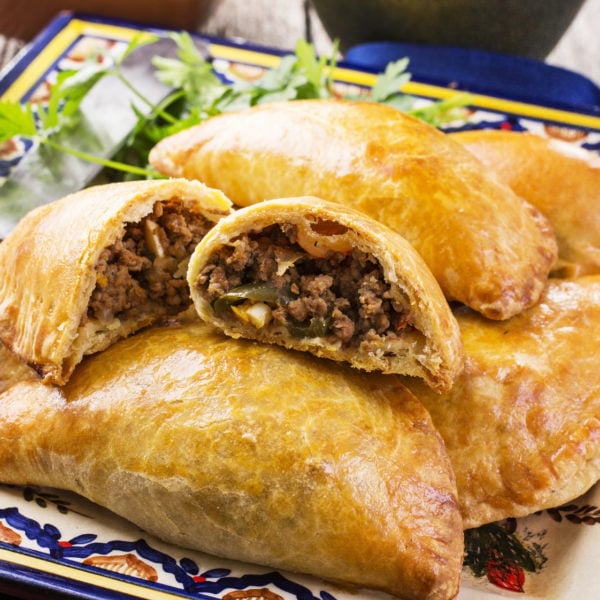 Traditional Beef Empanadas
Ingredients
1

lb.

ground beef, pork or chicken

2

tablespoons

olive oil

1

teaspoon

garlic powder

1

teaspoon

sea salt

1

small

green pepper, chopped

1

small

red pepper, chopped

1

medium

onion, chopped

2

large

cloves garlic, minced

1

teaspoon

seasoned salt

1

teaspoon

dried oregano

2

teaspoons

ground cumin

1

teaspoon

chili powder

2

tablespoons

tomato paste

2

tablespoons

apple cider vinegar

1/4

cup

fresh cilantro, chopped (optional)

1

package

frozen empanada dough disks (yellow or white), such as Goya, found in the freezer section of your grocery store, thawed. You can also use prepared pie crust.

egg wash for the top
Instructions
Prepare the filling: In a large nonstick skillet, heat 1 tablespoon olive oil over medium heat. Add the ground beef, garlic powder and sea salt, and cook until beef is completely done. Drain, remove from pan, and set aside.

In the same pan, heat the other tablespoon of olive oil over medium heat. Add tomato paste, vinegar, cumin, chili powder, oregano, seasoned salt, minced garlic, bell peppers and onion. Cook until softened, about 8-10 minutes. Add the beef and combine, heating thoroughly, then the cilantro. The mixture should be moist.
To fill the empanadas:
On a lightly floured work surface, using a rolling pin, roll out discs, stretching them about a half inch larger. Spoon a heaping tablespoon of meat mixture into the middle of the dough, fold in half to form a half moon; moisten edges with water and pinch to seal closed or seal with fork tines. Bush with egg wash. Bake on a parchment-lined baking sheet at 375 degrees F for 20 minutes. Serve with your choice of dipping sauce or salsa. Makes 10 empanadas.
Dessert Empanadas
Ingredients
1/2

cup

butter, softened

1

(3 ounce)

package cream cheese

1

cup

sifted all-purpose flour

1

cup

fruit preserves (jam)

1/3

cup

white sugar

1

teaspoon

ground cinnamon
Instructions
Directions:

DAY BEFORE: Cream butter and cream cheese together until smoothly blended. Beat in the flour. Shape the dough into a smooth ball, wrap in foil or cling wrap, and refrigerate overnight or up to 7 days.

When ready to bake: Remove dough from refrigerator 30 minutes before you are ready to use it. Pre-heat oven to 375 degrees F. On a lightly floured surface, roll out the chilled dough thin. Cut with 3 or 4 inch round cookie cutter. Place small spoonful of jam in center of each round, moisten edges with water.  Fold round over and press edges together to make a half-moon. Bake on ungreased cookie sheet 15 to 20 minutes. Immediately roll in sugar mixed with cinnamon (traditional) OR in confectioners' sugar if preferred. Serve warm.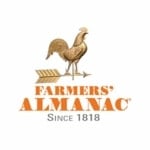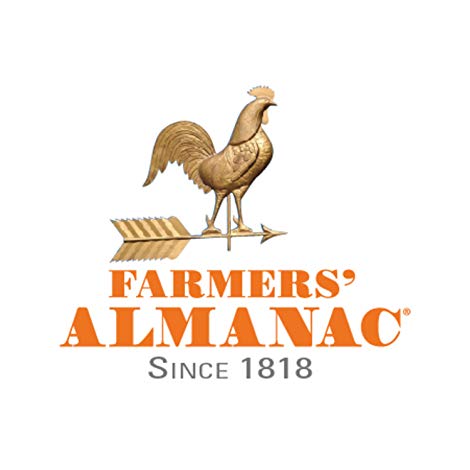 This article was published by the staff at Farmers' Almanac. Do you have a question or an idea for an article? Contact us!