13 strange Superstitions To Help Improve Your Luck On Friday The 13th
Afraid of Friday the 13th? Try these tips to ward off bad luck.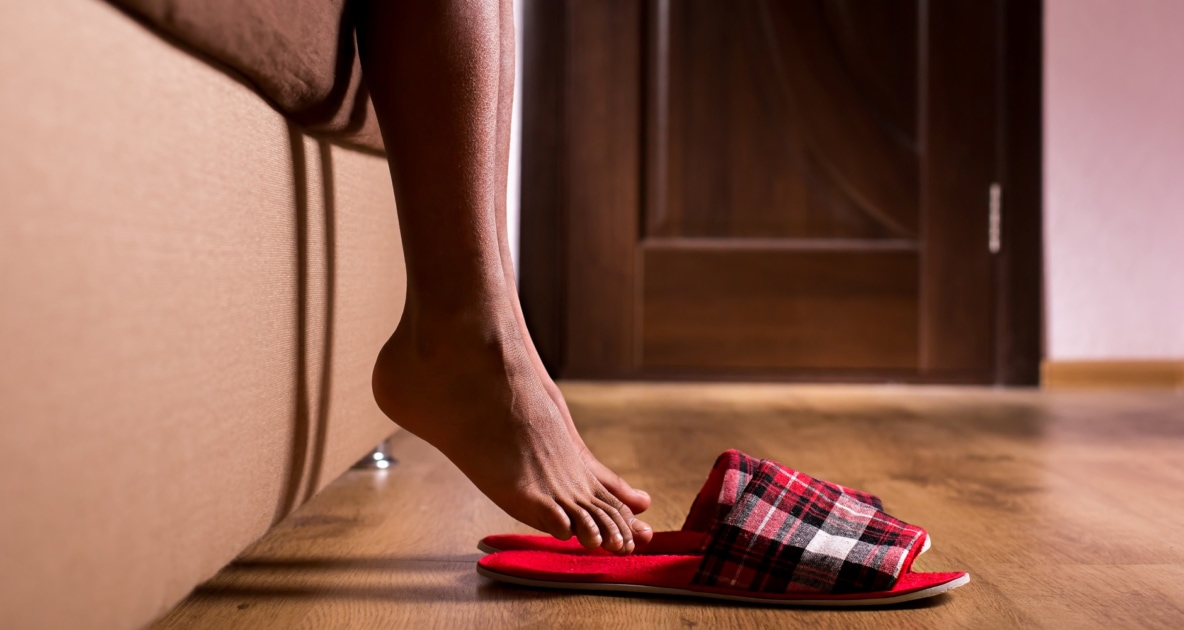 If you've read our 13 Ways to Improve Your Luck This Friday the 13th, you may be looking for more ways to improve your luck on Friday the 13th. Ever heard of these?
Find a horseshoe and hang it up. Horseshoes are a symbol of good luck. Iron, which horseshoes are often made of, was once believed to protect the life force and ward off evil spirits. Be sure to hang it with the ends facing upward, though, or the good luck will "run out."
Turn seven times, clockwise — This was said to ward off evil and break curses.
Use your table manners — Don't sing at the table, lie down on it, sit on it without at least one foot touching the floor, or set shoes on it. Lying on a table mimics death, so it's easy to see how that came about, and no one wants to eat off of a table some dirty shoes were just on, anyway ….
Protect your mirrors — It is a well-known superstition that breaking a mirror will bring you seven years bad luck. Less widespread is the caveat that you can avoid this fate by taking the broken pieces outside and burying them in moonlight.
Don't open an umbrella in the house — No one knows exactly why this is considered bad luck, but one school of thought is that the protective spirits in your home will take it as an insult and leave (because you felt the need for extra protection, from the umbrella).
Don't drop a dishcloth — And, for heavens' sake, if you do, don't wash anything with it afterward!
Wake up on the correct side of the bed — It is considered bad luck to get out of bed on the opposite side from where you got in. It is also bad luck to put your left foot down first.
Don't cut your nails — Cutting your nails on Fridays is bad luck, and doubly so on Friday the 13th. This comes from an old poem:
Cut them on Monday, you cut them for health;
cut them on Tuesday, you cut them for wealth;
cut them on Wednesday, you cut them for news;
cut them on Thursday, a new pair of shoes;
cut them on Friday, you cut them for sorrow;
cut them on Saturday, see your true love tomorrow;
cut them on Sunday, the devil will be with you all the week.
Don't rock an empty rocking chair — Doing so is said to invite evil spirits to come in and sit in the chair.
Never place a hat on a bed — Many different cultures share some version of this warning. Like many superstitions, it may have come about due to an association with death, because a deceased person's hat is often laid on his or her chest or feet. Others suggest it came about to prevent the spread of head lice (yech).
Be careful getting dressed — If you fasten a button into the wrong buttonhole, you will have bad luck (especially if you don't notice it before leaving the house).
Don't throw stones into the sea — Old mariners once believed doing so would cause deadly waves and storms.
Keep your shoes on the right feet — Putting on your left shoe before the right is considered bad luck, and it is even worse luck to put the right shoe on the left foot, or vice verse.

Jaime McLeod is a longtime journalist who has written for a wide variety of newspapers, magazines, and websites, including MTV.com. She enjoys the outdoors, growing and eating organic food, and is interested in all aspects of natural wellness.