It's Not Too Late To Grow These "Fab 5"
It might be too late for tomatoes, but there's still time to plant these quick-growing, heat-loving summer vegetables.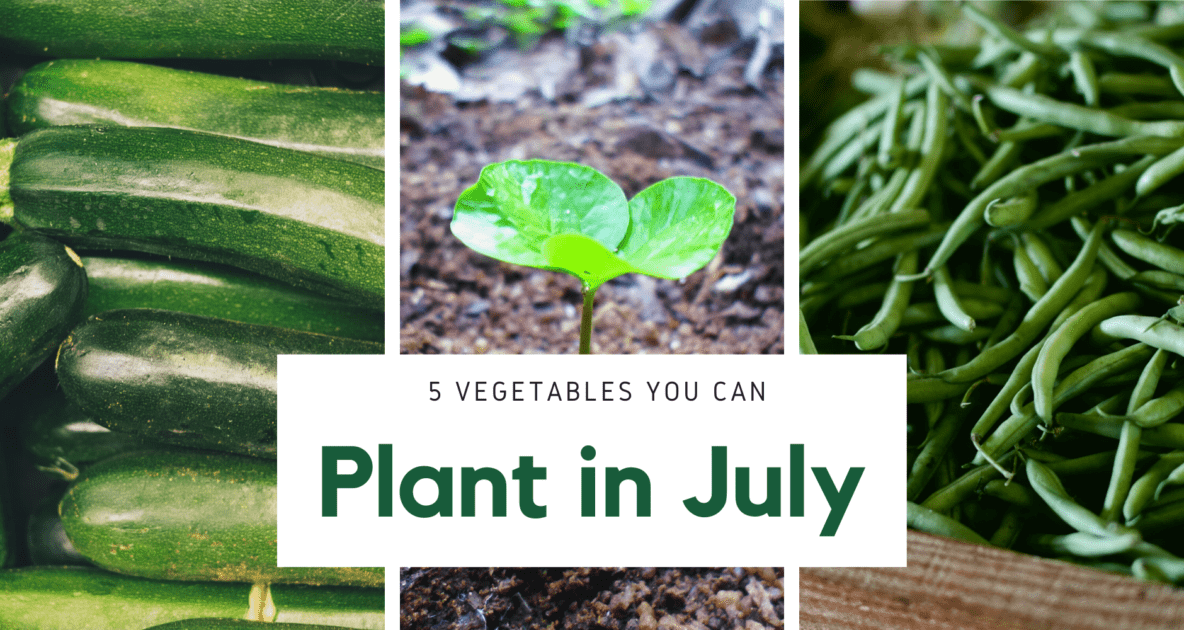 If you had a hectic spring and think you've missed out on a vegetable garden this year, don't fret! You can still plant these crops. If you are a beginner gardener and intimidated by starting seeds, then these 5 are your easy starter crops. All you have to do is put the seeds in good quality soil and add water. If you already have a garden, but don't know what to do when spaces open up late in the season or when other plants die off, then these are ideal succession crops.
Short Days To harvest
These vegetables can all be direct seeded when the soil is warm. That means you just need to follow the planting instructions for depth and spacing and get them in the ground. They all have short days to harvest, which means you can expect a quick turnaround from planting to harvesting. They are all frost-sensitive annuals, which means they don't like the cold, but love the heat of summer. And the best part, they are all extremely productive, so plan to eat well and preserve some of your harvest. As a bonus, they all have edible flowers!
1. Bush Beans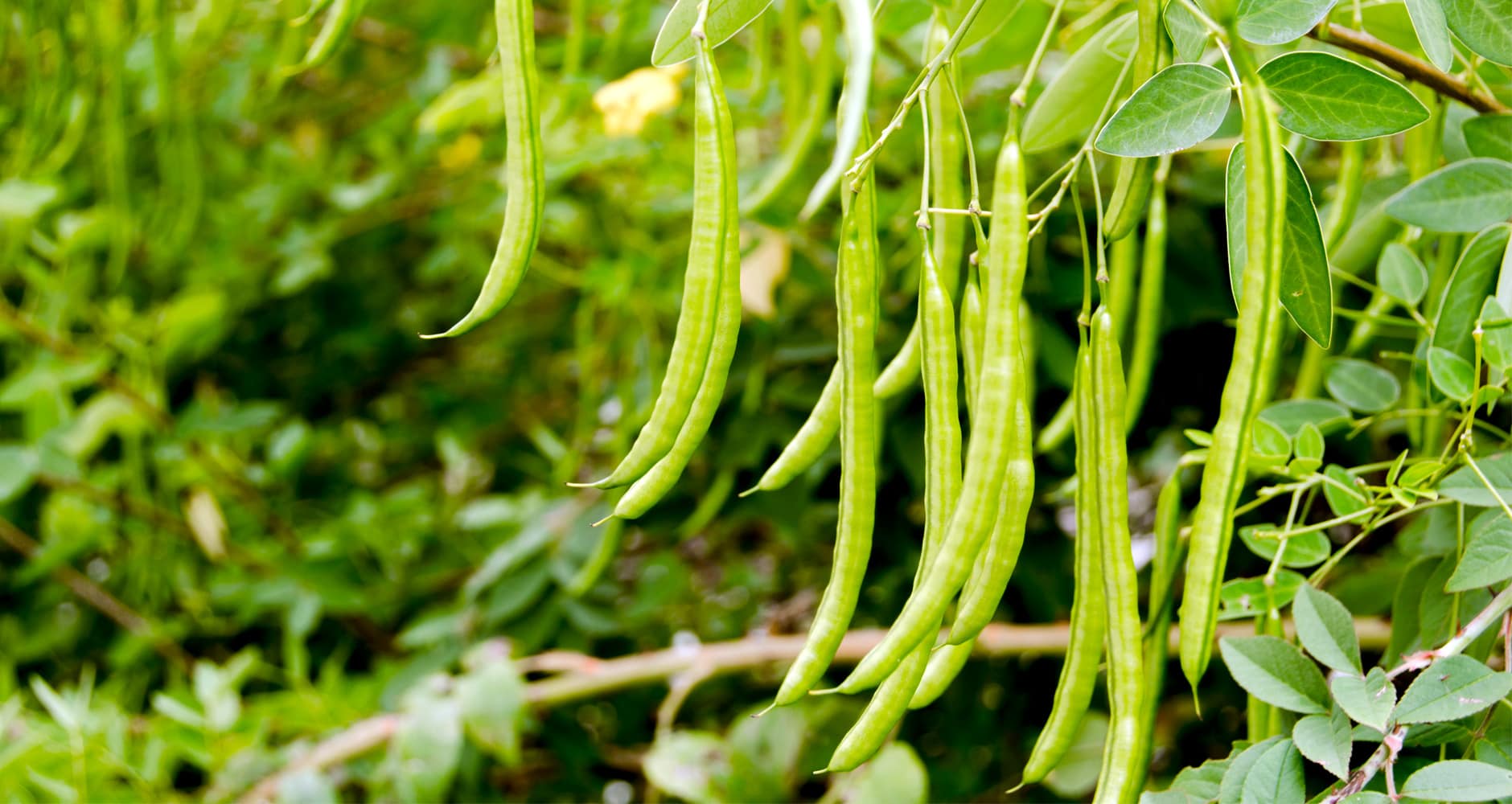 Beans come in two types: bush and pole. Growing bush beans takes all the hassle out of growing beans. They don't need to be trellised. They produce a fairly dense fruit set, which makes them perfect for harvesting en masse for preserving (freezing and canning are great options). The quicker days to harvest gives you an early crop but also leaves less time for Mexican bean beetle decimation! Bush beans come in a range of various types, including purple podded and stringless varieties.
Top Tip: Plant bush beans in tight blocks, not rows, that way they self support and can be squeezed into gaps left by dead or harvested plants.
2. Summer Squash/Zucchini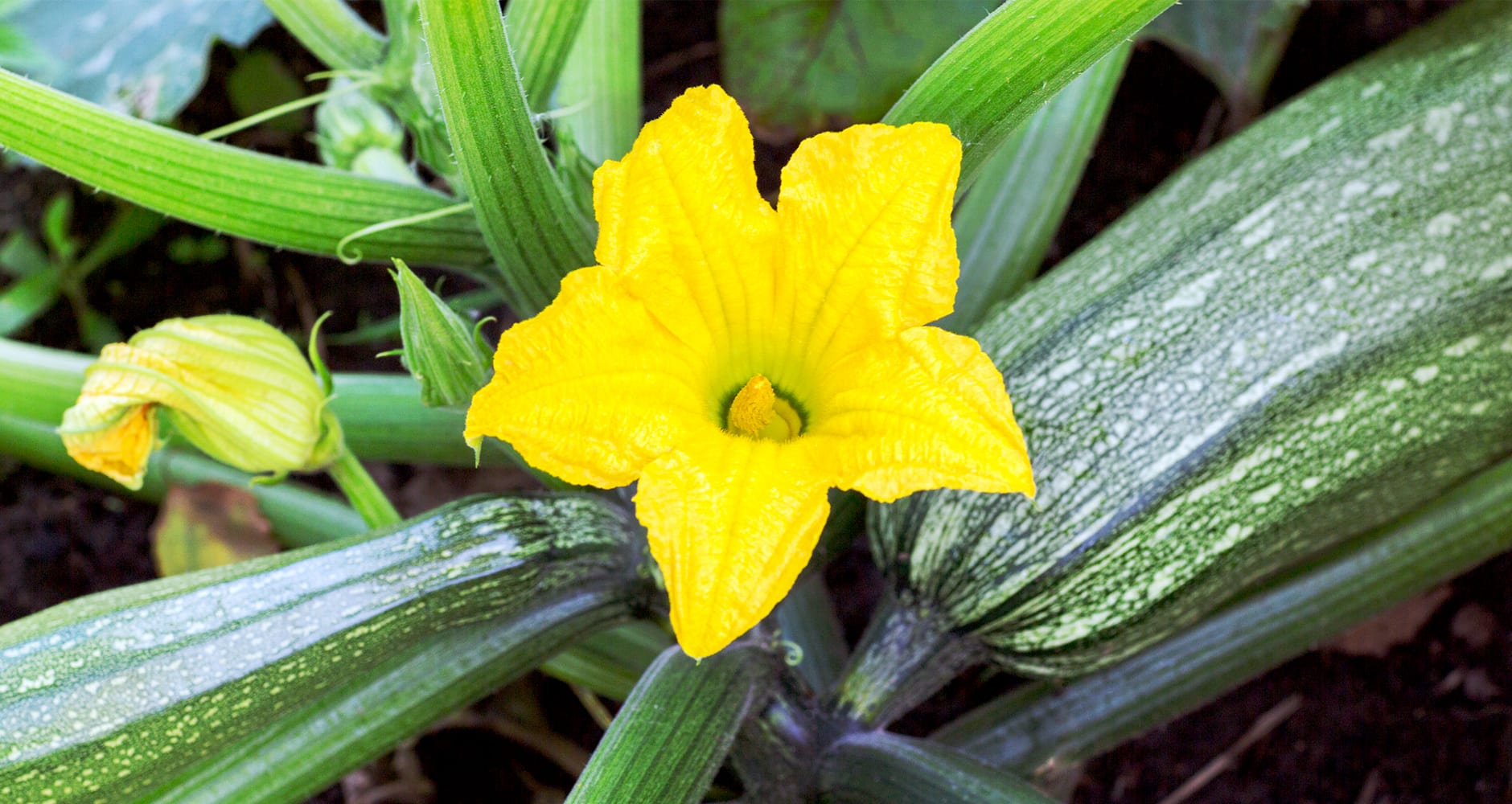 Summer squash plants have a compact bush-like growth habit and reach peak production quickly, hence the common complaint many gardeners have of "drowning in zucchini." It makes more sense to plant a small number of summer squash every couple of weeks throughout the summer than to plant a large number at the beginning of the season. Also, there are a lot of pests and diseases that enjoy your summer squash plants as much as you do, so staggering small plantings can help to mitigate any loss. By planting late, you can continue to enjoy summer squash into the fall.
Top Tip: Squash produce separate male and female flowers but only the female flowers will produce fruit, which means you can eat most of the male flowers (leave some for pollination) without sacrificing fruit production! The male blossom has a long, slender stem, while the female blossom is on a short stem.
3. Nasturtiums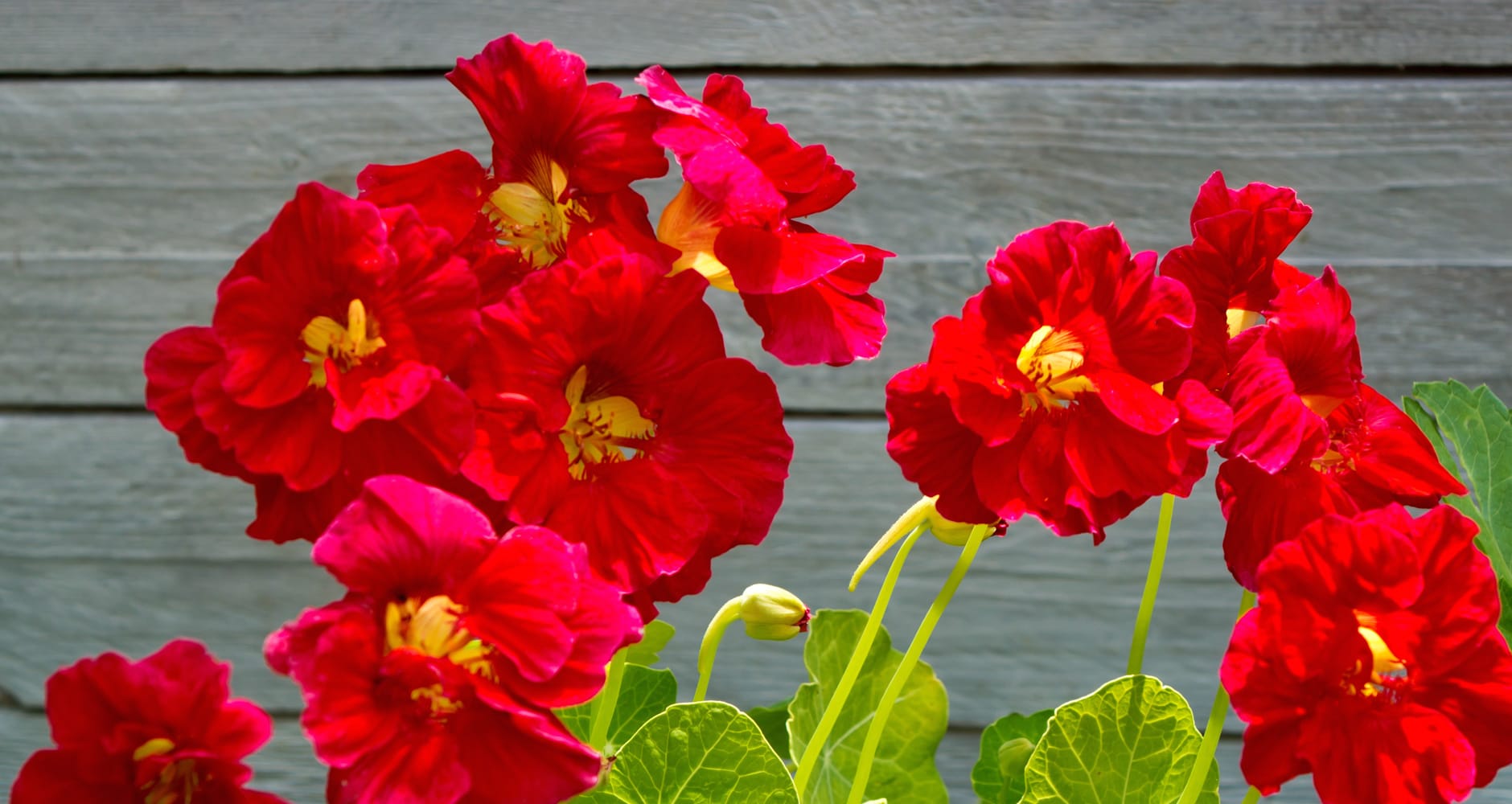 This is actually sold as a flower, but nasturtiums produce such a high quantity of spicy arugula-esque greens that justify a place amongst your other vegetables. Their large seeds can be direct seeded, but germination will be improved with an overnight soaking. Plant these seeds wherever there is a gap in your rows or beds, especially along edges of taller plantings like okra and corn. The plants are beautiful and the edible leaves and flowers will produce all summer long.
Top Tip: Plant your nasturtiums along with squash, melons, pumpkins, cucumbers, and watermelon because they are known to help repel the troublesome squash bug.
4. Bush Cucumbers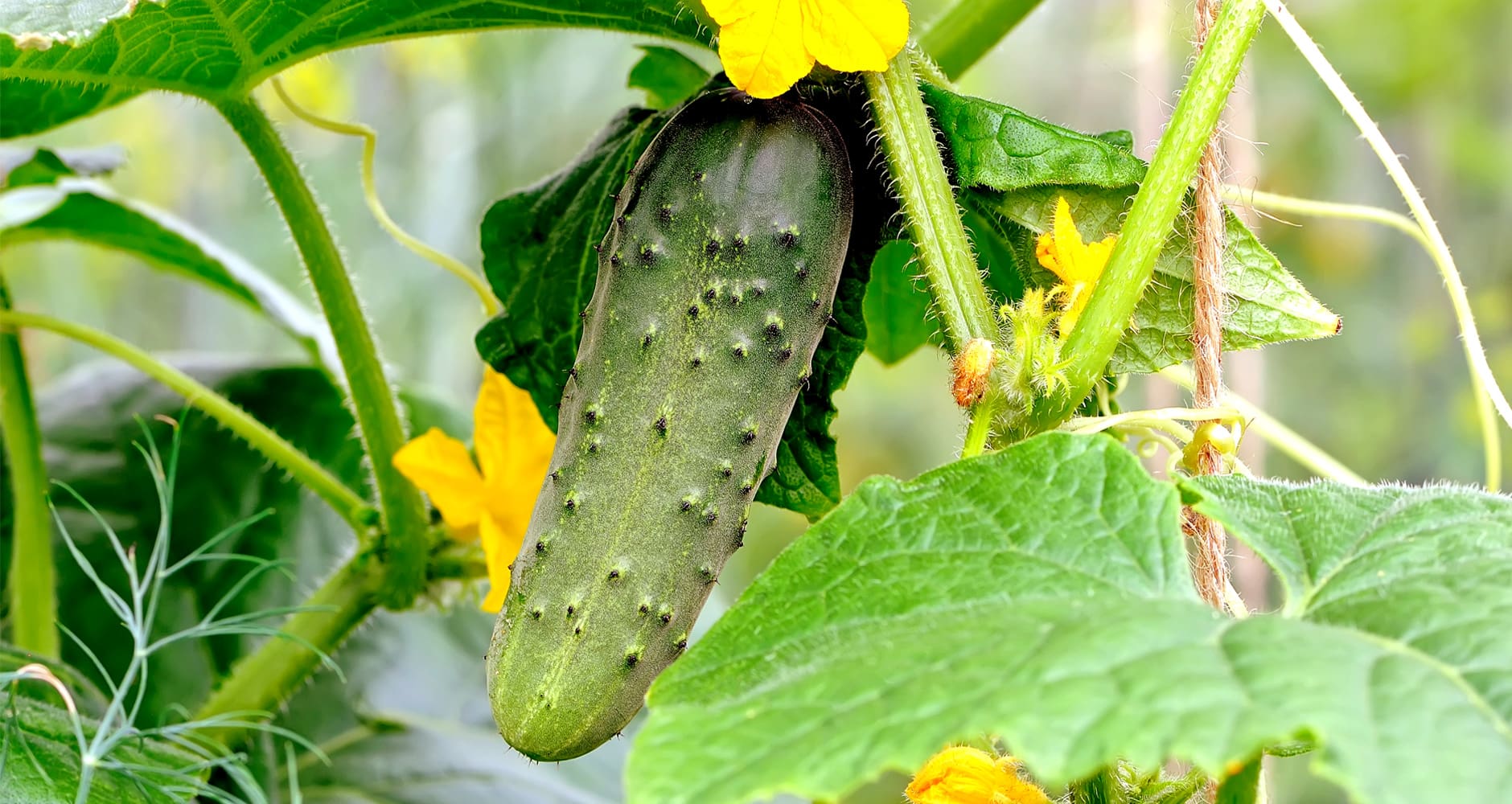 Like beans, there are some cucumbers that grow on vines and require trellising, while some hold a bush-like shape. Heavy fruited varieties may require some staking, but they are less involved than standard cucumbers. These cucumbers will produce a large fruit set all at once, which is the reason most pickling varieties of cucumber are bush cucumbers (it's much easier to do one large harvest and process then little batches over time). Cucumbers can also become overwhelming, like the summer squash, so small plantings over the course of the summer is a definite benefit for the home gardener.
Top Tip: Harvest the cucumbers when they are young to avoid tough skin and chewy seeds. And don't be put off by pickling cucumber varieties–they taste great fresh too!
5. Okra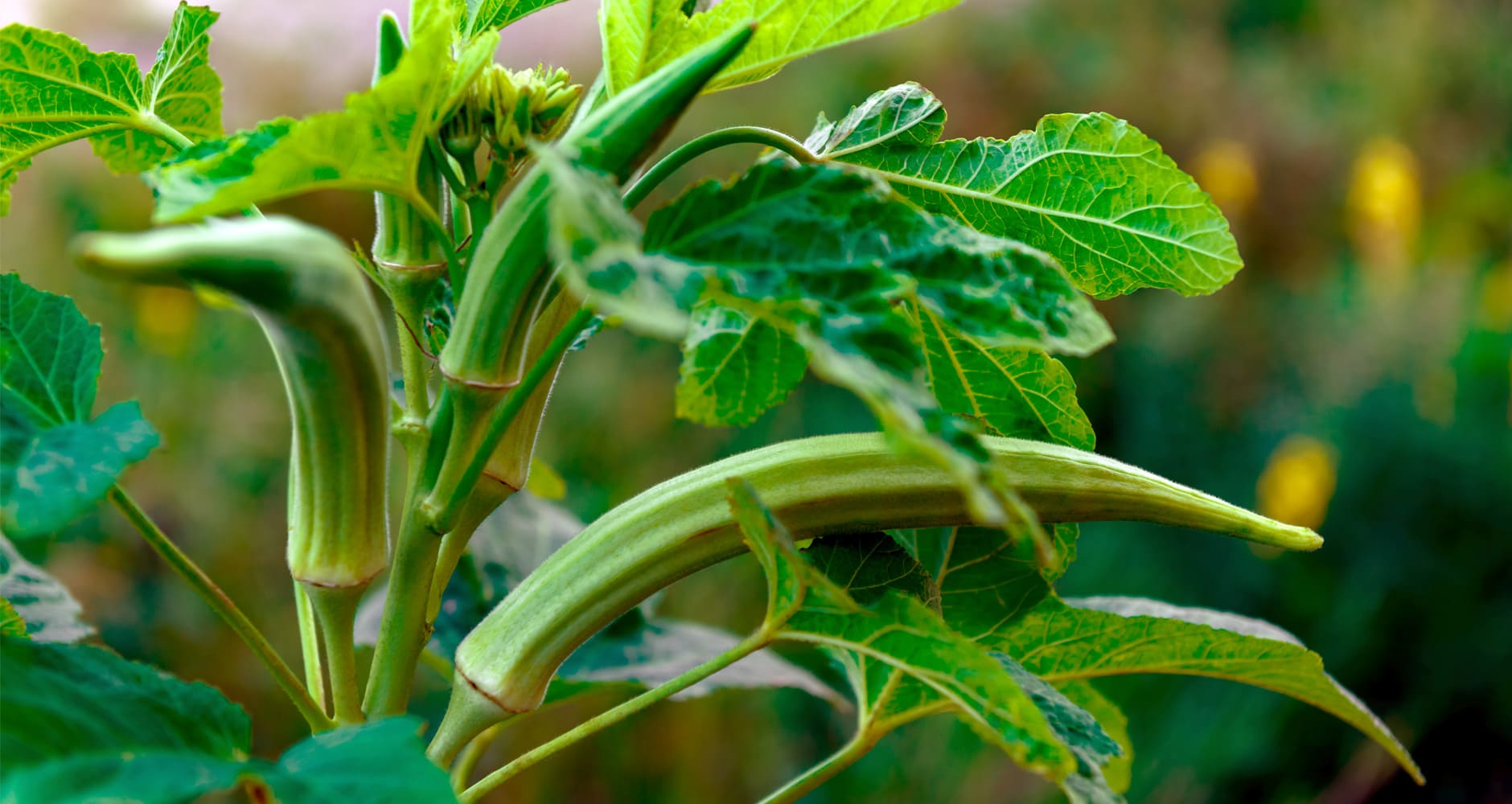 You may be surprised to see okra on this list but set aside any reservations (if you have them). Okra loves the heat and typically takes about 60 days to harvest. Like nasturtiums, okra seeds will benefit from an overnight soaking prior to planting. The great thing about okra is that the leaves are edible as a summer green, the flowers are quite delicious, and the pods are extremely productive. A single plant or two, planted here and there in the garden, can add a stunning visual dimension and produce a large number of tender pods. The red varieties of okra are beautiful.
Top Tip: If your okra pods start getting woody (which can happen quickly), you can leave those pods to dry on the stalk and then harvest the seeds. When roasted and ground, they make a rich flour which can be added to pie and quiche crusts for a deep delightful flavor.
A note for northern growers: These five crops require a couple of months of good summer weather to thrive (okra stands alone as needing hot weather, but only for 2-3 months). So, even now you can have great success with July-September summer growing.

Chris Smith is an enthusiastic grower and permaculturalist from a green-thumbed family. He has immersed himself into the world of seed and southern growing. On his urban homestead, Chris is experimenting with landraces, selective seed saving, crop trials, grow outs and edible seed oils. Chris works for Sow True Seed, an Asheville, NC-based seed company committed to sovereign and secure seed and food systems.
Keep Exploring