7 Genius Ways To Recycle Toilet Paper Tubes
The average American goes through about 100 rolls of toilet paper a year. That's a lot of empty tubes! Check out these clever ways to put them to use.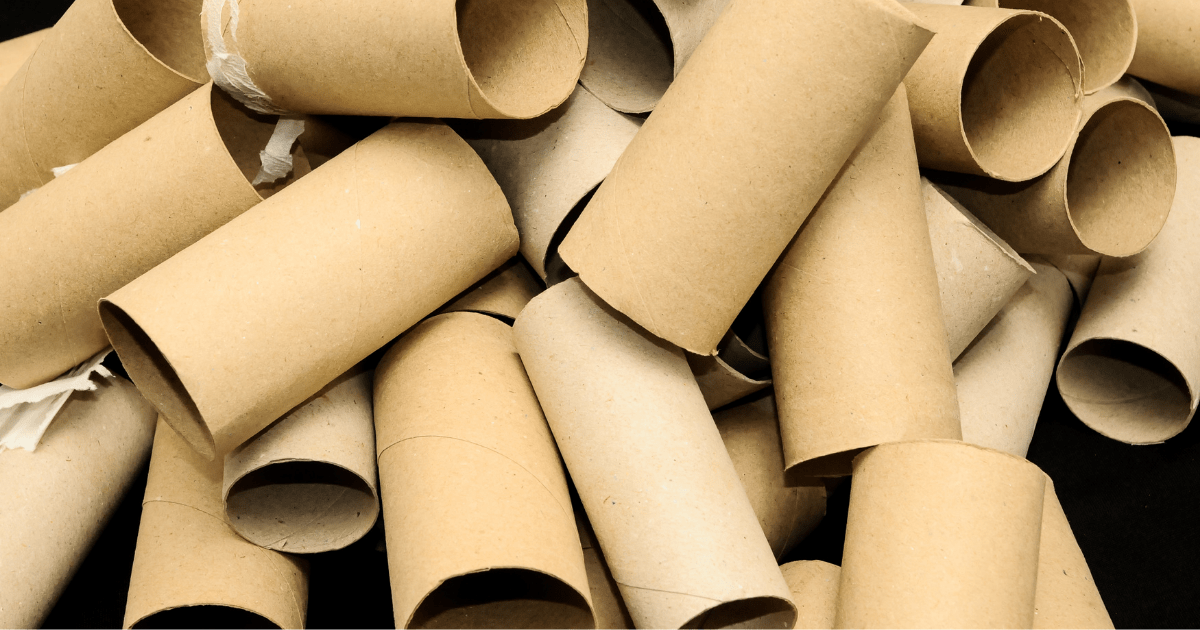 The average American uses about 20,805 sheets of toilet paper per year, or roughly 100 rolls of toilet paper per year. And all those rolls of toilet paper translate to as many as 100 cardboard TP tubes, which unlike the paper, get thrown in the trash and not flushed. But did you know they can be reused in any number of creative ways? Check out these ideas.
7 Creative Ways To Recycle TP Tubes
1. Make Seed Starting Pots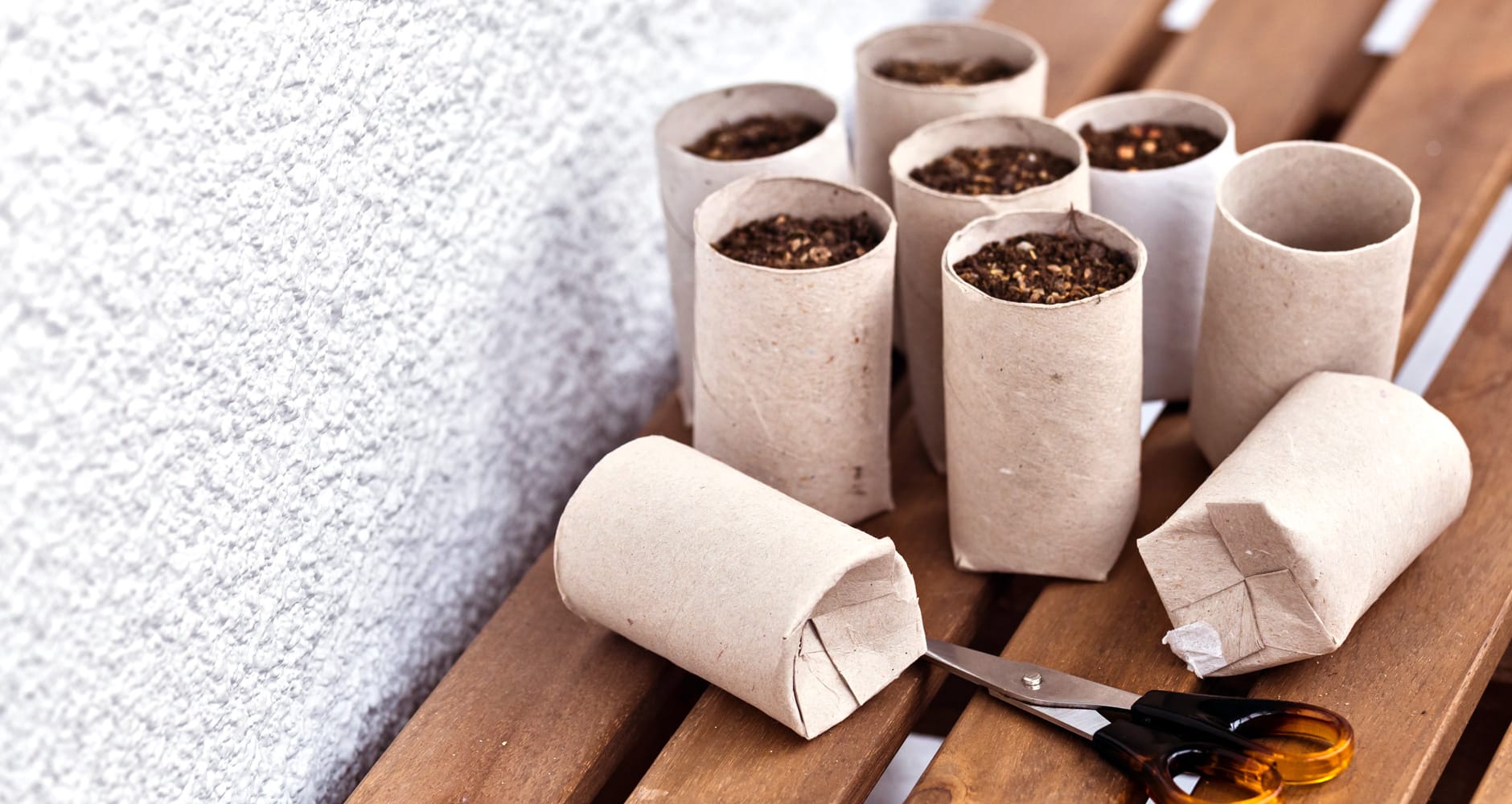 This is an incredibly simple and easy way to reuse toilet paper tubes. Even if you've already started your seeds, remember this one for next year! Take a tube and make 4 cuts all round one end of the tube. Fold each strip inwards to form the bottom of the seed pot, then fill with soil and plant your seeds. Because the cardboard is biodegradable, you can put the pots directly into the ground when you're ready to plant, but before you do so, make a couple of cuts along the side of the pot so that the roots can spread out into the garden soil.
2. Make Wall Art
You would be surprised at what you can make with toilet paper tubes, a glue stick, and some spray paint. By cutting the tubes into thin circles, you can make petal and leaf shapes or intricately filigreed art that looks a little like wrought iron.
Look at these clever toilet paper tube art ideas – stunning!
Check out these Toilet Roll Stamp Flowers!
3. Keep Your Cords in Order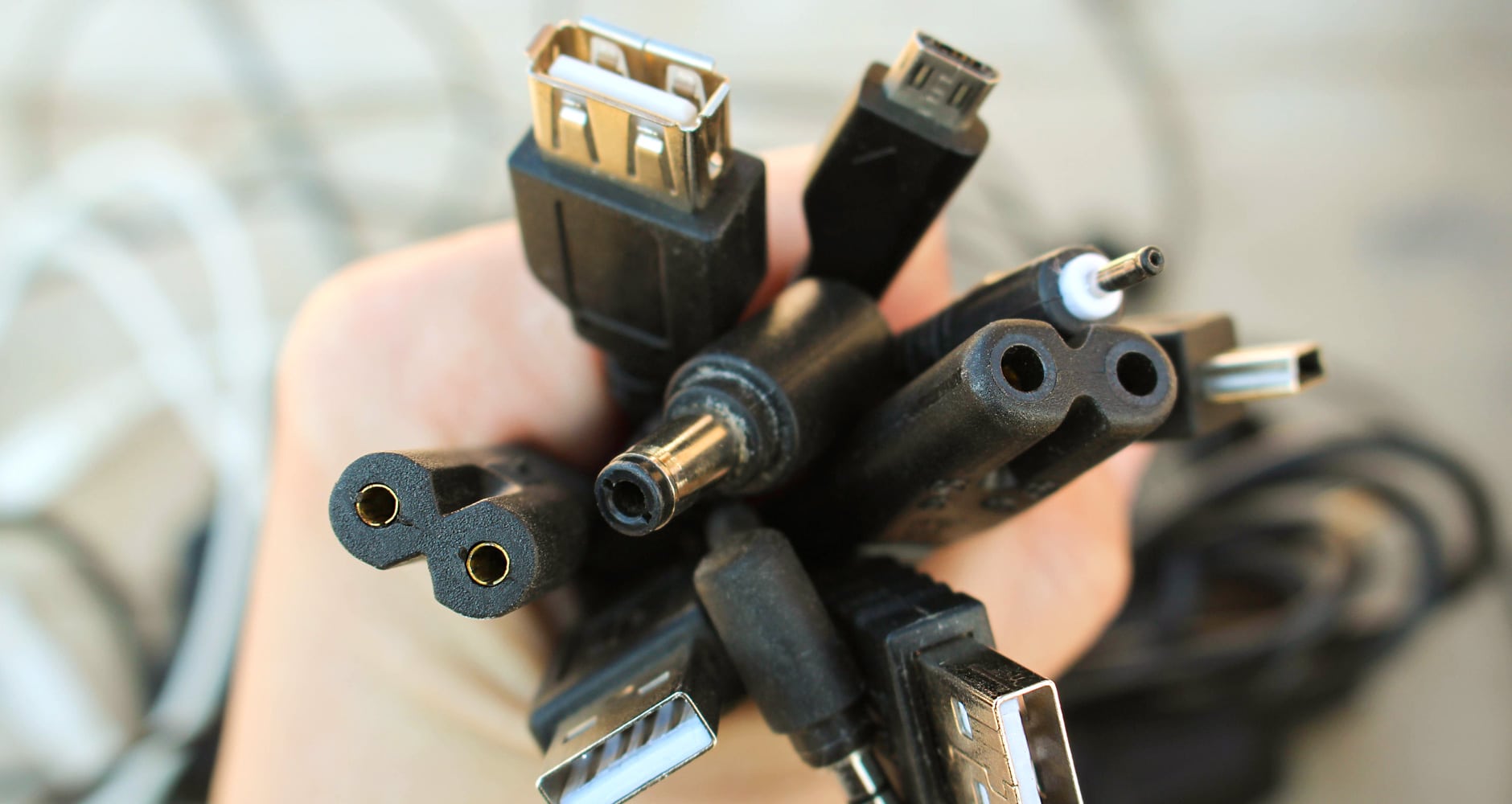 Most of us have a collection of extension cords that sit in a box or drawer until we need one. Invariably, when you do need an extension cord, you'll find it in a hopeless tangle. With toilet paper tubes, you can put an end to those tangles once and for all. Simply coil your extension cords, then flatten the coil and push it through a tube. This prevents the coil from unraveling and causing a tangle.
If you're feeling crafty you can decorate your new extension cord holders. Use wrapping paper to cover the tubes that hold your Christmas light extension cords. You can also use washi tape or colorful duct tape to decorate the tubes.
4. Create an Organizer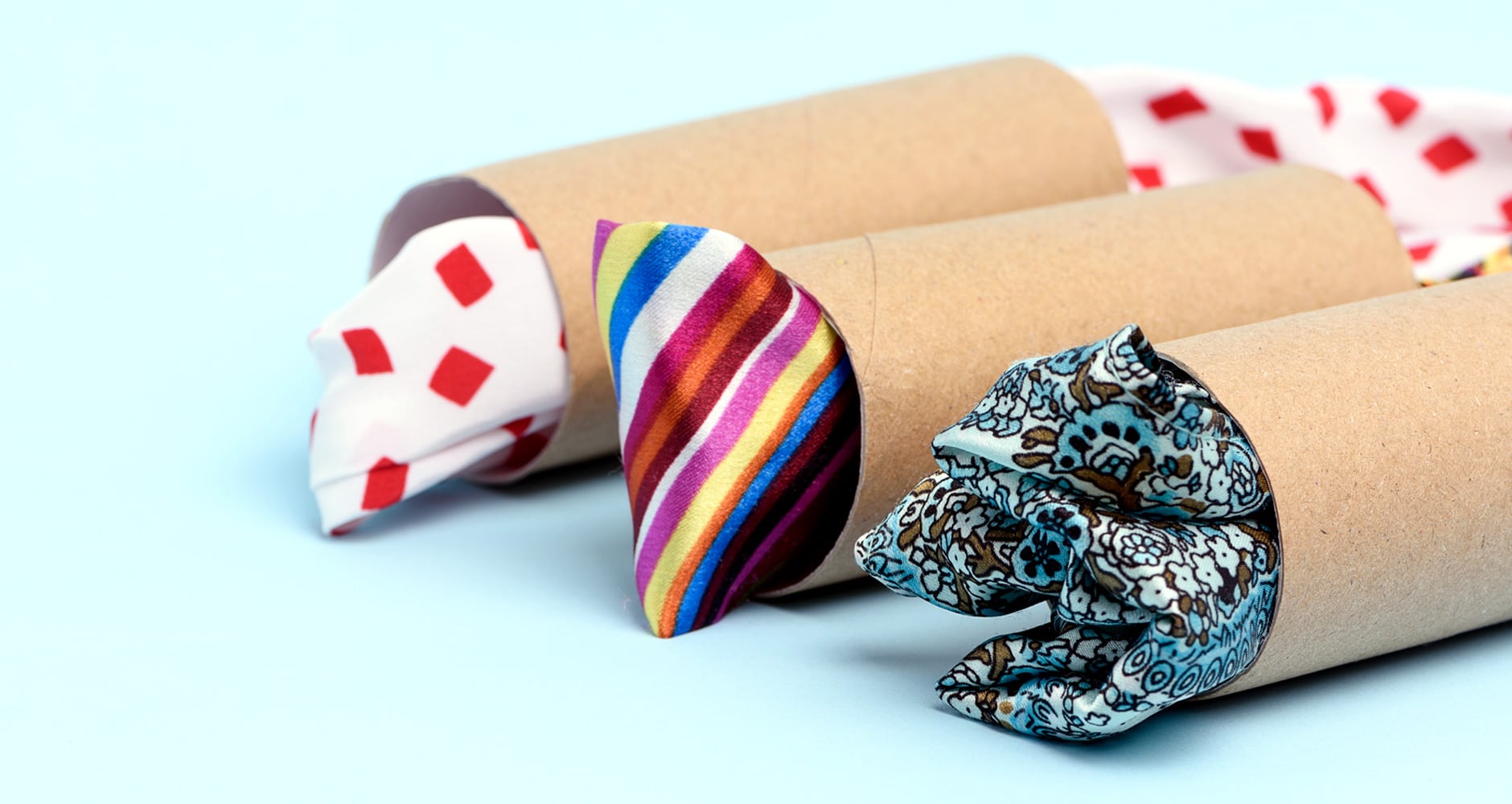 To create an organizer, you'll need a short cardboard box that will snugly hold several tubes standing on their ends (the lid of a shoebox is perfect if you want a large organizer). Once you've collected enough tubes to fill the box, then you'll want to cut the tubes into tiered rows so that you have a short front row, medium-sized middle rows, and a tall back row. Once the above is complete, make sure to decorate the box and the tubes. Cover the cardboard with wrapping paper, fabric, washi tape, paint or anything else that looks nice. You can even add embellishments like small silk flowers or twine bows if you like. Once you're done decorating, place the tubes in the box, then fill each tube with pencils, pens, markers, paperclips or anything else that needs to be organized!
5. Make a Bird Feeder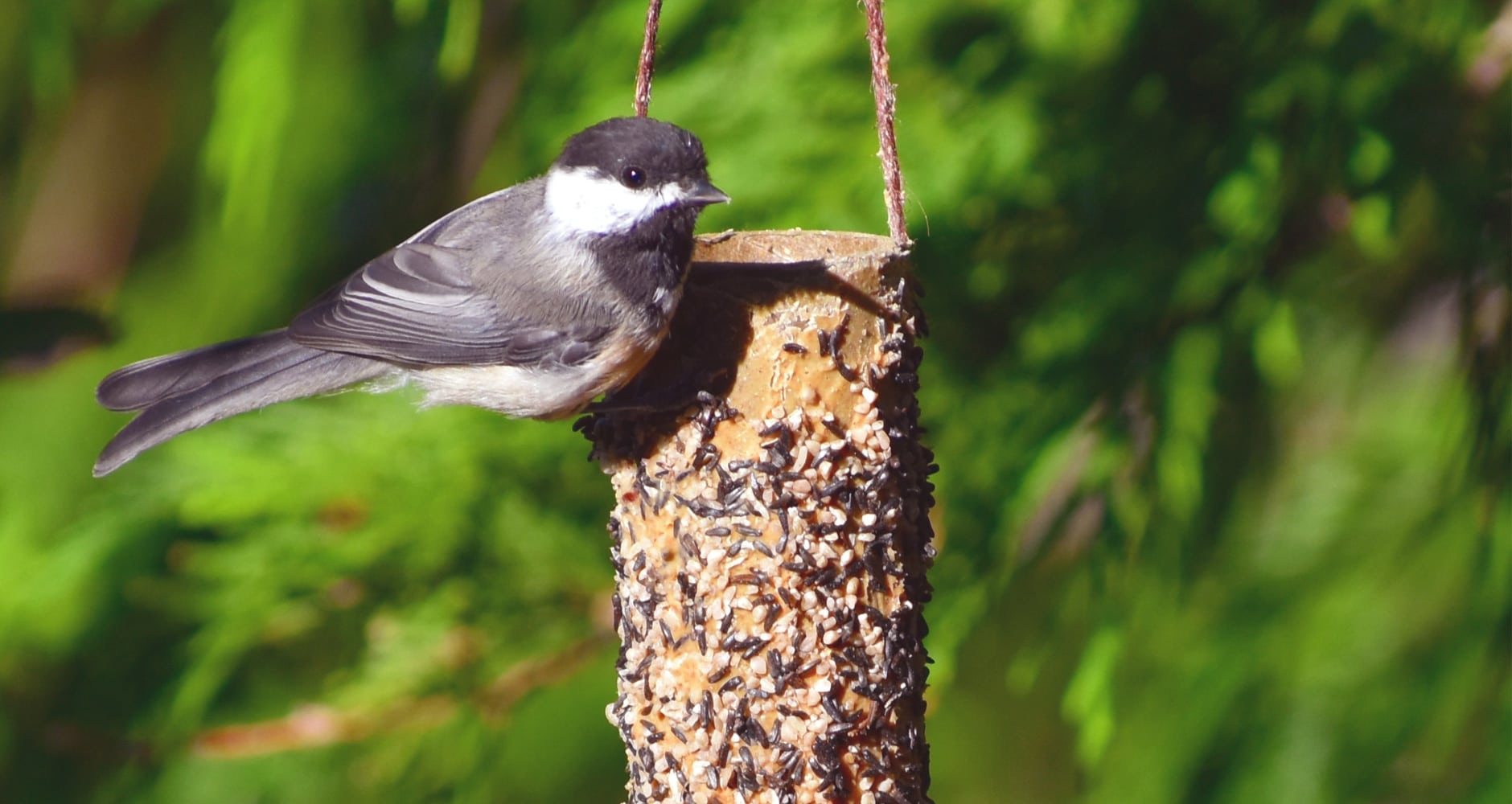 This is another startlingly simple idea. To make toilet paper tube bird feeders, all you'll need to do is cover the outside of the tube in peanut butter. Then, roll the tube in birdseed and slide it over a tree branch. This makes a wonderful, rich treat for wintertime birds, but it will also bring birds to your backyard in the summer, too.
6. Keep Your Wrapping Paper Tidy
Once you're done wrapping presents, if you're like most people, you toss the wrapping paper rolls in the closet. When you need it again, you'll find that it has unfurled and become a wrinkled mess. You can tape the edge of the paper down, but that invariably causes the paper to tear when you remove the tape. Stop trashing (or wrinkling, or tearing) your wrapping paper and instead keep it neatly wrapped in the closet using toilet paper tubes. Simply cut a tube open lengthwise and then place it over the roll of paper to keep it neat and tidy until you need it again.
7. Create Clever Crafts
Toilet paper tubes can be turned into so many fun things, including TP People, binoculars and much more. You just need a glue gun and some non-toxic paint and your imagination. Get the kids involved! Check out some of these clever, creative ideas!
Got any additional ideas for reusing toilet paper tubes? If you know a great way to reuse them, don't hesitate to share it with us in the comments section below.

Amber Kanuckel is a freelance writer from rural Ohio who loves all things outdoors. She specializes in home, garden, environmental, and green living topics.