Apple Cider – A Favorite Fall Drink With An Interesting History
Hot or cold, hard or spiced, fall's favorite drink has an interesting history. Take a look!
Apple cider evokes cozy images of curling up by the fireplace on a chilly autumn evening. It is a delight that perfectly complements the joys of fall, including apple cider donuts, mulled apple cider, apple picking, vibrant leaves, fuzzy sweaters, and comforting apple desserts. For many families, apple cider is not just a seasonal beverage, but a cherished tradition. Whether enjoyed hot or cold, spiced or plain, it is a sensory treat for all. Here's everything you've always wanted to know about this traditional autumn delicacy!
What is Apple Cider?
In various regions around the world, "cider" typically refers to a fermented beverage. However, in the United States and most of Canada, cider usually denotes an unfermented, unfiltered, sometimes unpasteurized version of apple juice. Unlike clear and sweet apple juice, apple cider is characterized by its cloudy appearance and tangy flavor. An enticing variation is mulled cider, which involves blending apple cider with delightful spices such as cinnamon, nutmeg, and cloves, resulting in a warm and inviting beverage.
Make your own mulling spice mix!
How is Apple Cider Made?
Cider mills are popular destinations for agritourists seeking out the season's freshest cider and doughnuts (yes, the batter contains cider!), and apples fresh from the orchard. Apple cider is typically made from a blend of different types of apples to give the beverage a more balanced flavor of sweet and tart. Apples are first ground into a pulp, then pressed to extract the juice. The juice quickly oxidizes, giving the cider its deep amber color. It is typically made in the cooler months because hot weather hastens fermentation.
Any Health Benefits?
Absolutely! Drinking this fall favorite offers fantastic health benefits. This delightful beverage is extracted straight from fresh apples, retaining essential polyphenols, micronutrients, and antioxidants that promote heart health.
Moreover, aside from its incredible taste, cider contributes to proper hydration. Its high pectin content aids in relieving constipation and alleviating symptoms associated with IBS. Additionally, the abundance of polyphenols helps combat harmful free radicals, protecting our cells from damage.
Despite its natural sugar content, apple cider also provides essential dietary fiber, generous amounts of vitamins A and C, and vital minerals like calcium, iron, and potassium. For every 8 ounce serving, you can enjoy 120 calories, a negligible 0.3 grams of fat, 28 grams of carbohydrates, and 24 grams of sugar.
Hard Cider? A Hard History
Hard cider has a fascinating history, filled with twists and turns. It's almost unbelievable, but hard cider actually used to be the preferred, go-to alcoholic beverage in America. Curious, isn't it? So what caused its decline in popularity? While it's currently experiencing a strong resurgence, with a plethora of craft cideries popping up all over the place, it had taken a backseat to beer for numerous decades and almost vanished altogether. But the question remains, why?
Historians cite the Temperance Movement as the reason for hard cider's decline. The Temperance Movement was an organized effort in the early 1900s to limit or outlaw the consumption and production of alcoholic beverages in the United States. Advocates promoted moderation and encouraged Americans to reduce the amount of alcohol they consumed.
Staunch supporters of the movement targeted the cider industry. Because cider was so cheap to make and plentiful, it was deemed a major contributor to the problem of excess. Soon, apple orchards were being burned to the ground by angry activists, destroying nearly all of them.
What about Applejack?
Applejack is distilled apple cider, made even "harder" into a spirit. While hard cider contains about 4% – 6% alcohol, applejack contains as much as 30% alcohol or 60 proof.
See how hard cider is made in the video below!
Cider Trivia
By the time of the American Revolution, one in every ten farms in New England operated its own cider mill.
September 30 is National Cider Day in the US. In the UK, it's November 18th, the date when legendary William Tell shot an apple off his son's head.
It takes approximately 36 pieces of fruit to make one gallon of apple cider.
In the US, cider is categorized as wine. Most likely because the process more closely resembles wine making than beer making.
In the 14th Century, it is said children were baptized in cider, as it was cleaner than the water.
President John Adams drank a glass of cider every morning because he believed it promoted good health—he lived to be 90!
Delicious Recipes With Apple Cider
Apple cider is a popular beverage but it's also great for cooking. Use apple cider to moisten stuffing for turkey or chicken or to baste baked apples. It can also be boiled into a syrupy glaze for cakes.
Here are some additional recipe ideas to get you started.
Hot Buttered Apple Cider
Ingredients
1/3

cup

packed brown sugar

1/4

 cup

butter, softened

1/4

 cup

honey

1/4

teaspoon 

ground cinnamon

1/4 

teaspoon 

ground nutmeg

1

gallon apple cider
Instructions
Beat brown sugar, butter, honey, cinnamon, and nutmeg until well blended and fluffy.

Heat apple cider in a saucepan over medium heat until hot.

Fill individual mugs with hot apple cider, stirring in 1 tablespoon butter mixture.

Serve with cinnamon sticks for stirring. Makes approximately 12 servings.
Notes
Butter mixture can be stored in an airtight container in the refrigerator for up to 2 weeks. Bring to room temperature before serving.
Roast Chicken with Apple Stuffing and Cider Sauce
Ingredients
3 1/2 to 4

pounds

whole roasting chicken

1

teaspoon

salt

3/4

teaspoon

black pepper
Stuffing:
1

tablespoon

butter

1

apple, peeled, cored, and finely diced

1

onion, half diced and half whole

2

tablespoons

fresh tarragon, chopped

1/2

cup

dry breadcrumbs

1/4

cup

apple cider

1/2

teaspoon

salt

1/4

teaspoon

black pepper
Sauce:
2

tablespoons

flour

1/2

cup

apple cider

1/2

cup

fat-free chicken broth

1

tablespoon

fresh tarragon, chopped

1

tablespoon

apple cider vinegar
Instructions
Preheat oven to 400 degrees F.

To make the stuffing, melt butter in a skillet over medium heat. Place apple pieces in skillet and sauté. Add diced onions and sauté until softened, about 3 minutes. Remove from heat. Stir in tarragon, breadcrumbs, apple cider, salt, and pepper. Set aside.

Loosen skin on breasts and thighs of chicken by sliding fingers under the skin. Push stuffing under skin, distributing evenly. Tie legs with a six-inch piece of twine. Sprinkle 1 teaspoon salt and 3/4 teaspoon black pepper on the inside and outside of the chicken. Place onion half inside the cavity of the chicken. Place chicken in roasting pan; bake for 1 hour at 400 degrees.

To make the sauce, transfer chicken from the roasting pan onto a cutting board. Scrape bits from the bottom of the pan, then pour pan drippings into a saucepan. Whisk in flour; warm over medium heat. Gradually whisk in apple cider and chicken broth. Bring to simmer; cook over very low heat for 3 minutes. Stir in tarragon and apple cider vinegar.

Carve chicken and arrange on serving plate. Sauce may be served on the side for individual glazing. Makes 4 servings.
Grandma's Apple Bread Pudding
Ingredients
2 1/2

cups

whole-wheat bread cubes

1/2

cup

apple, peeled, cored, and diced

2

tablespoons

unsalted butter, cut into bits

3

eggs

2

tablespoons

honey or maple syrup

1 1/2

cups

apple cider

1/2

teaspoon

vanilla

1/2

teaspoon

ground cinnamon
Instructions
Preheat Oven to 325 degrees F.

Mix bread, apple, and butter in a bowl.

In a separate bowl, whisk eggs, maple syrup or honey, cider, vanilla, and cinnamon; pour over bread mixture. Let stand for 1 hour.

Pour pudding into the baking dish. Bake at 325 degrees F. for about 45 minutes or until pudding is firm. Serve warm with ice cream. Makes 4 to 6 servings.
Use apple cider to moisten stuffing! Check out this tip.
With contributions from writer Dondra Vaughn.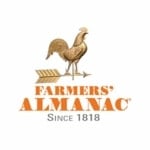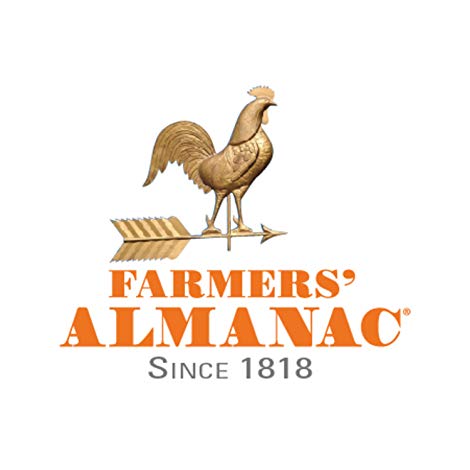 This article was published by the staff at Farmers' Almanac. Do you have a question or an idea for an article? Contact us!