7 Uses and Benefits of Apple Cider Vinegar
So many wonderful things apple cider vinegar can do! Check out this list.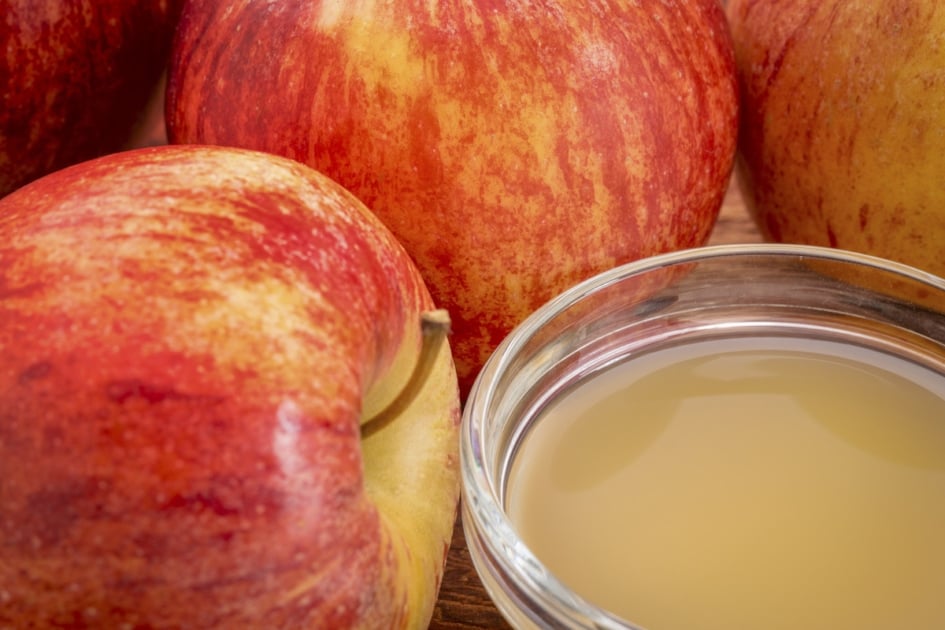 So many wonderful things apple cider vinegar can do! Check out this list:
Benefits of Apple Cider Vinegar
1. Arthritis Relief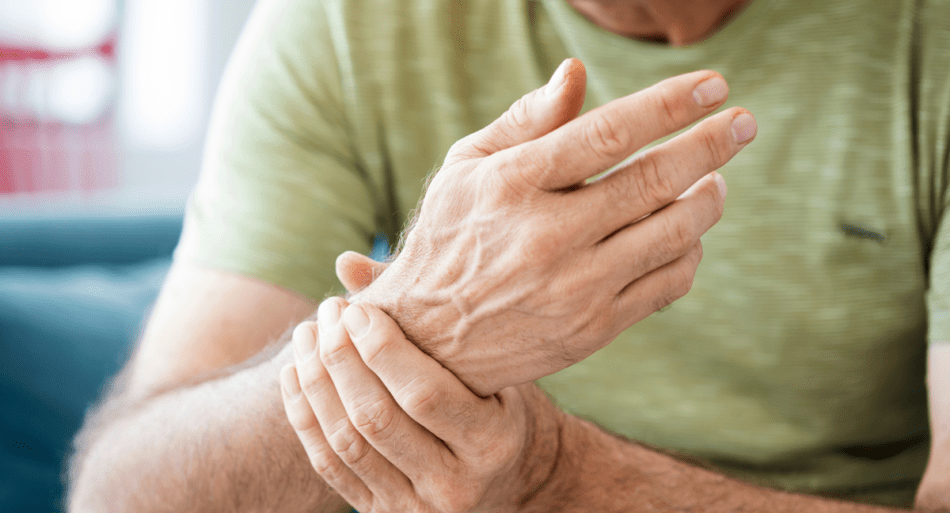 A tablespoon of apple cider vinegar in 8 oz of warm water drunk first thing in the morning to help relieve symptoms of arthritis and stiff joints.
2. Hydrate Cells
A tablespoon of apple cider vinegar in your water bottle sipped all day to rehydrate your cells faster than plain water.
3. Chicken Helper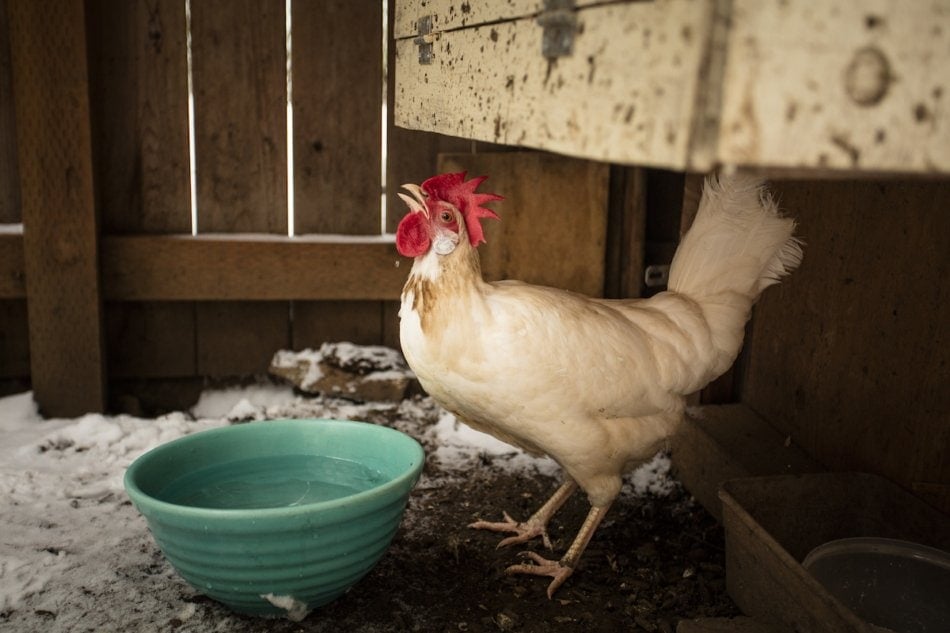 Adding apple cider vinegar to your chickens' water helps make their eggshells harder, helps maintain their digestive health, helps with respiratory ailments, and increases egg production. Just mix 4 teaspoons of mineral-rich raw, unfiltered apple cider vinegar to a gallon of their drinking water.
4. Added Minerals
A tablespoon of apple cider vinegar in water gives you the minerals of the apple: calcium, magnesium, and more. In fact, calcium and iron are taken in by the body more readily when ingested with acidic food — apple cider vinegar, tomatoes, oats (yes, oats!), all citrus, and even fats and meats — are acidic or acidifying.
5. Help for Athlete's Foot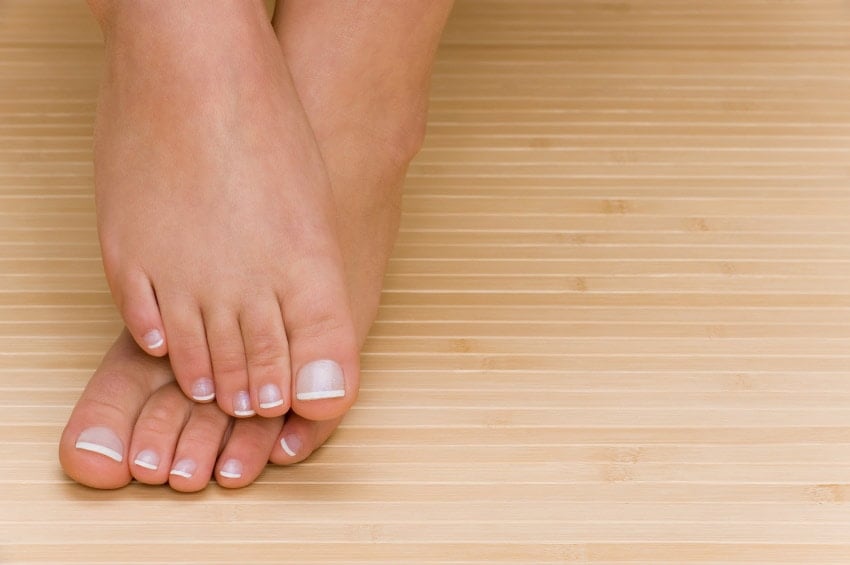 Try a ¼ cup of plain apple cider vinegar or peppermint-infused vinegar in a tub of lukewarm water to relieve the itch of athlete's foot and fungus.
6. Cool A Fever or Hot Flash
Cool a fever or hot flash by dabbing the vinegar on your pulse points, forehead, back of the neck, and knees.
7. Heartburn Reliever
Sipping a tablespoon of raw, unfiltered apple cider vinegar mixed in 8 oz of water helps relieve heartburn and acid reflux.
Make and Use Herbal Vinegars!
Want extra vitamins and minerals? Making your own herbal vinegars using ACV is a great way to get them. Here's why:
Vinegar acts as a solvent to extract vitamins and minerals from herbs and fruit as well as the essential oils and flavors. The acidic nature of vinegar releases iron and calcium and makes them easy for our bodies to take into our cells. Pregnant mothers, women during menses and menopause, growing teens, those dealing with health issues such as iron deficiencies, arthritis, and bone loss, are nourished by the liberal use of plant vinegars. Many people report having more long-lasting energy and an overall feeling of well-being with the continued use of herbal vinegars.
Make Your Own Herbal Vinegars
Directions:
Finely chop edible wild and garden plants of your choice. Pack the plant material tightly into a pint jar. Fill completely with apple cider vinegar. Add a layer of waxed paper between the jar and lid (if metal lid) to keep the lid from rusting. Let the mix stand on your counter for 3 weeks to a month. Strain and enjoy!
Suggested Combinations
Peppermint and red clover.
Garlic, onion, oregano, thyme, and parsley.
Nettles, yellow dock leaf or root, dandelion leaf and root.
Blueberries and raspberries
Chives, dill, and basil
Wild or garden violet leaves, oxeye daisy flowers and leaves, pineapple weed flowers
Chickweed, lambsquarters, and nasturtium flowers
Motherwort and Mugwort
Lavender flowers and fennel leaves, flowers or seeds
Drizzle Your Vinegars
Cold noodle salads, stir fry, fruit, spinach, and/or field green salads, cooked greens.
Marinate seafood, pork, chicken, beets, and other vegetables. Makes an ideal marinade!
Mix with ketchup, mustard, brown sugar or molasses, hot peppers, chopped onions, and garlic for a delicious homemade BBQ sauce.
Combine with olive oil for dipping crusty bread!
Here's a recipe for tasty pickled Dandelion flower buds. Now, there's a great way to "get rid of" your weeds!!!
Pickled Dandelion Flower Buds Recipe
Dandelion flower buds, tightly closed (not ones that have simply closed up for the night, but ones that have not yet opened.)
1 clove garlic, chopped
3 tablespoons minced onion
1 teaspoon fresh ginger, chopped
Tamari or Soy Sauce
Apple Cider Vinegar
(amounts depending on the size of jar)
Put garlic, onions, and ginger in the bottom of the jar. Fill with dandelion buds about a third of the way up. Add another half-inch of garlic, onions, and ginger. Add another third of dandelion buds. More garlic, onions, ginger, and then fill jar with dandelion buds.
Pour 1 part tamari or soy sauce to 3 parts apple cider vinegar into the jar. Cover with a plastic lid or put a bit of waxed paper between dandelions and metal lid so the vinegar will not rust your lid shut!
Let it sit for 3 weeks on your counter. No need to ever refrigerate your pickled buds. Use as a condiment like any pickle, mix into tuna, egg, green or potato salad and enjoy straight from the jar!
Want to try to make your own apple cider vinegar? Try this easy method!
Suzanne Jordan is a Naturalist, Herbalist, Wildcrafter and Director of the Cedar Mountain Herb School. You can learn more about Suzanne and her school at www.goodnaturedearthling.com.