How To Grow Shamrocks: Tips and Care
By following these helpful hints, a potted shamrock plant should yield those charming clover leaves and lovely petite blooms for years to come!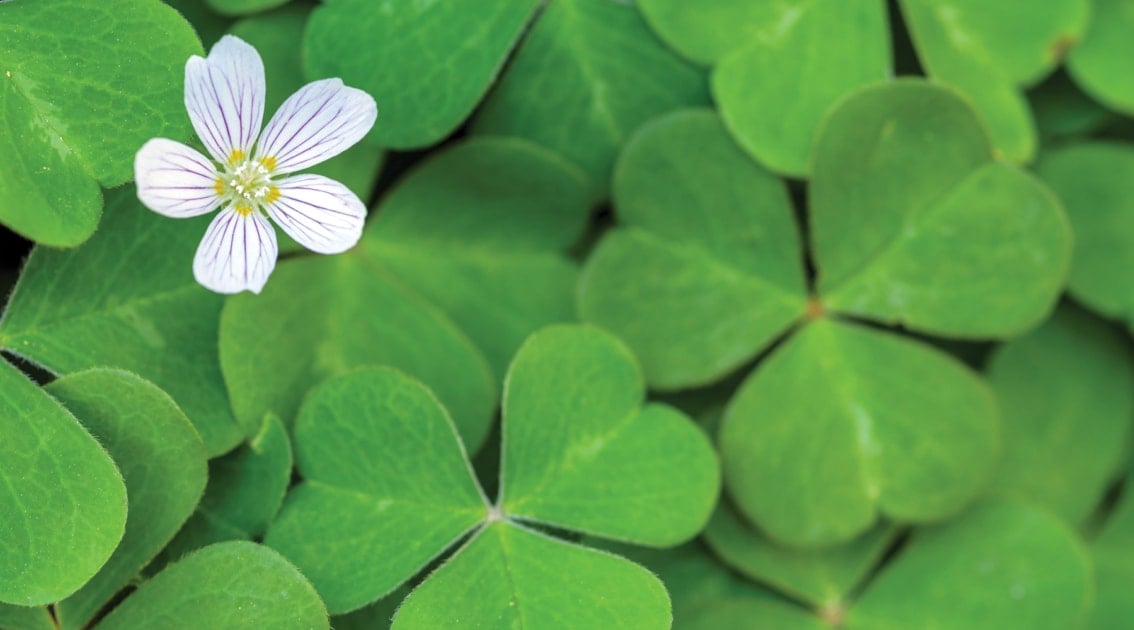 To bring the Irish green indoors, pick up a genuine shamrock plant available at most major garden centers this week.
Oxalis acetosella, also known as wood sorrel and shamrock, has large clover shaped green leaves, much bigger than the unrelated clover you see growing in a lawn or hayfield. There are many varieties of Oxalis, but the one most commonly sold as houseplants have lovely tiny, fragrant, white flowers.
How To Grow Shamrocks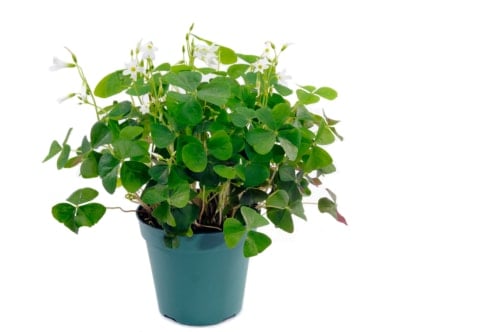 What Does the Shamrock Have To Do With St. Patrick's Day Find out?
During the growing cycle, fertilize the plant every 2 to 3 weeks with a basic houseplant fertilizer. Keep the potted soil damp, but well drained.
The shamrock plant flourishes best in a 70° to 75° daytime environment. Night temperatures should be ten degrees cooler.
Shamrock plants like light and can be kept near a window in winter, but not during the summer.
Shamrock plants will go into a dormancy period after about 3 months of blooming. The time of dormancy usually occurs in the summer. During the time of dormancy the plant should not be watered or fertilized. It should be moved to a cool and dark place. A basement or cellar would be the ideal location to store a dormant shamrock.
Shamrock plants can be divided during the dormant stage and repotted.
After 2 to 3 months of dormancy, bring the shamrock back out, repot into a larger container, if necessary and begin watering regularly again.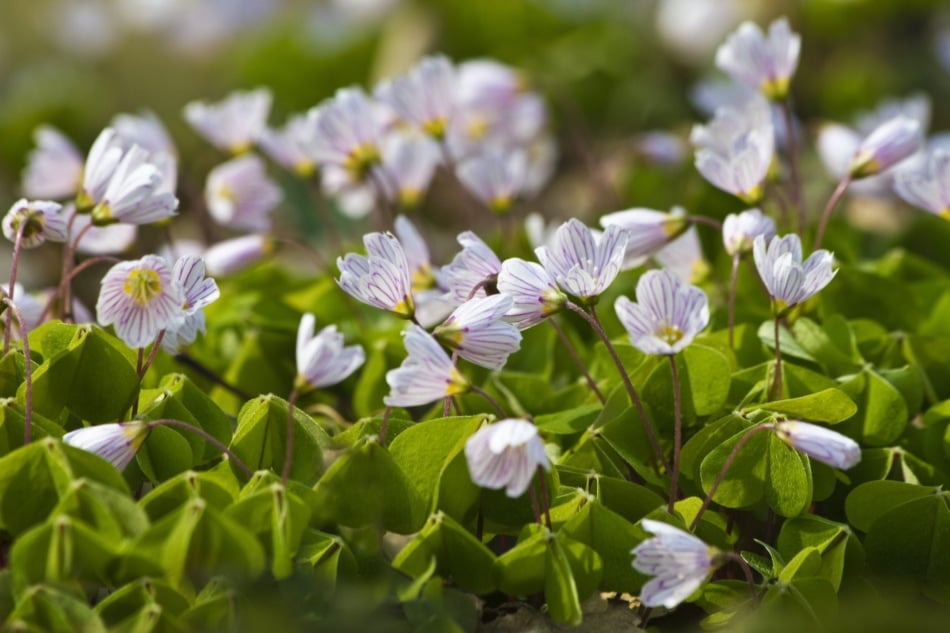 By following these helpful hints for growing shamrocks in a pot, the plant should yield those charming clover leaves and lovely petite blooms for years to come!

Deborah Tukua is a natural living, healthy lifestyle writer and author of 7 non-fiction books, including Pearls of Garden Wisdom: Time-Saving Tips and Techniques from a Country Home, Pearls of Country Wisdom: Hints from a Small Town on Keeping Garden and Home, and Naturally Sweet Blender Treats. Tukua has been a writer for the Farmers' Almanac since 2004.