April Flower Lore: Sweet Pea
Learn more about April's official flower, the sweet pea.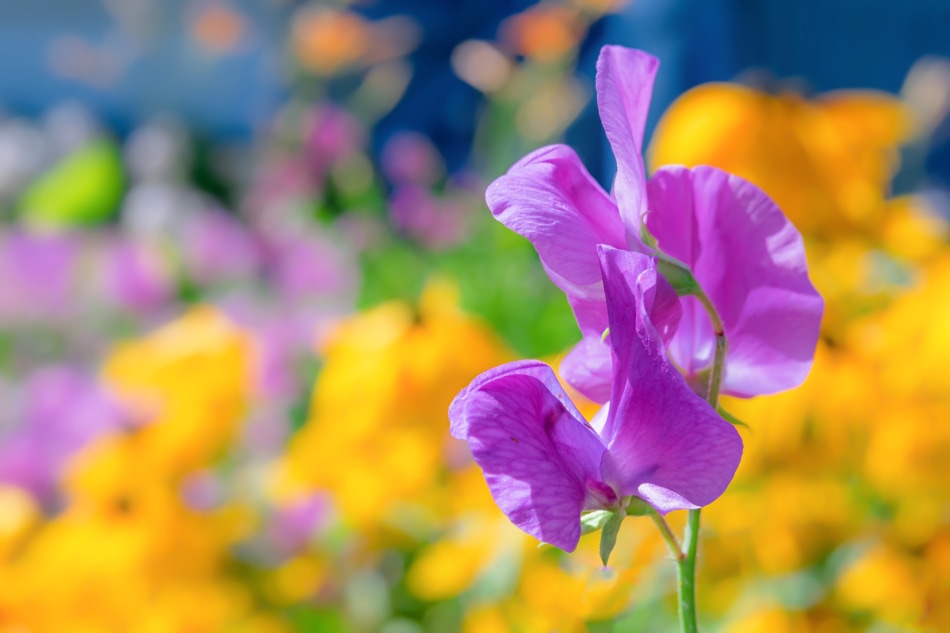 Flowers, perhaps more than any other part of the natural world, are fascinating because of the many layers of meaning people have shrouded them in throughout history. There is a whole sub-category of etiquette surrounding which flowers are appropriate to give at what times, and to whom. The unending rules surrounding something so simple as a flower can be dizzying. Another aspect of flower lore concerns the designated flowers for each month of the year. The official flower for April is the sweet pea.
What is the Sweet Pea?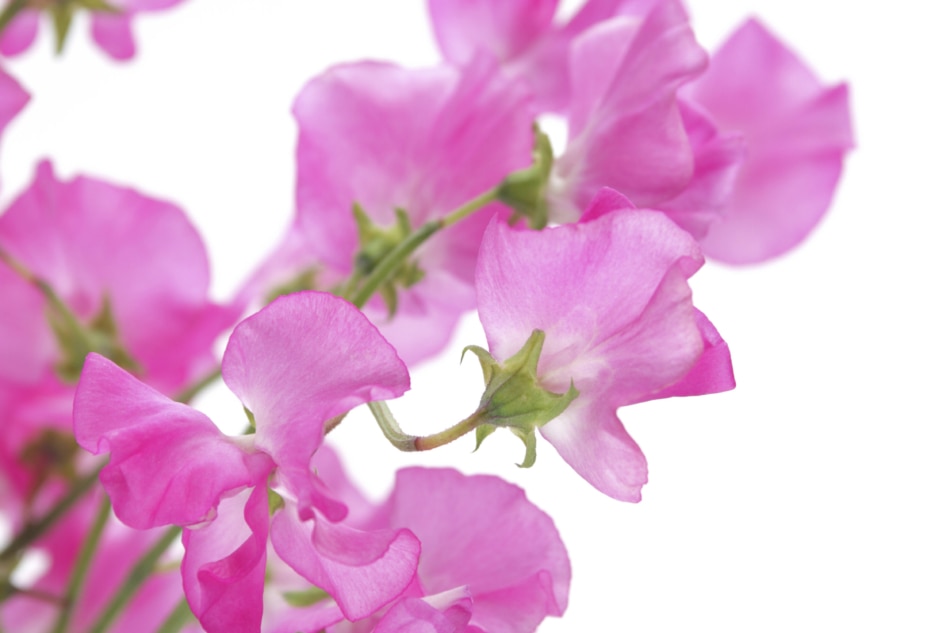 The sweet pea is a fragrant, climbing annual flower native to the Mediterranean region, specifically Italy and Greece. Found in gardens throughout the world, sweet peas bloom from March through November and are partial to cool, damp climates. Its popular name is actually a direct translation of its Latin name, Lathyrus odoratus, or "fragrant pea."
As the name suggests, sweet peas are a member of the pea family. Unlike other species, however, they are toxic to humans and should not be eaten.
Originally purple in color, sweet peas now come in a palette of colors, from deep purple to pastel blues and pinks and white. Most gardeners grow it on trellises, where it can climb to heights of more than six feet.
In Victorian times, flowers were used as coded messages to express feelings that could not be spoken aloud. Sending sweet peas meant "Thank You for a Lovely Time."
Sweet Pea Flower Lore
One bit of folklore surrounding the sweet pea comes from Ireland, where it is believed that if you plant a sweet pea before sunrise between March 1 and March 20, and especially on St. Patrick's Day, your sweet pea will grow to be larger and more fragrant.

Jaime McLeod is a longtime journalist who has written for a wide variety of newspapers, magazines, and websites, including MTV.com. She enjoys the outdoors, growing and eating organic food, and is interested in all aspects of natural wellness.
Keep Exploring