Attract Hummingbirds To The Garden With These Flowers
Hummingbirds are beautiful to watch and can be easily enticed into your flower garden. Here's a list of plants they love from A to Z.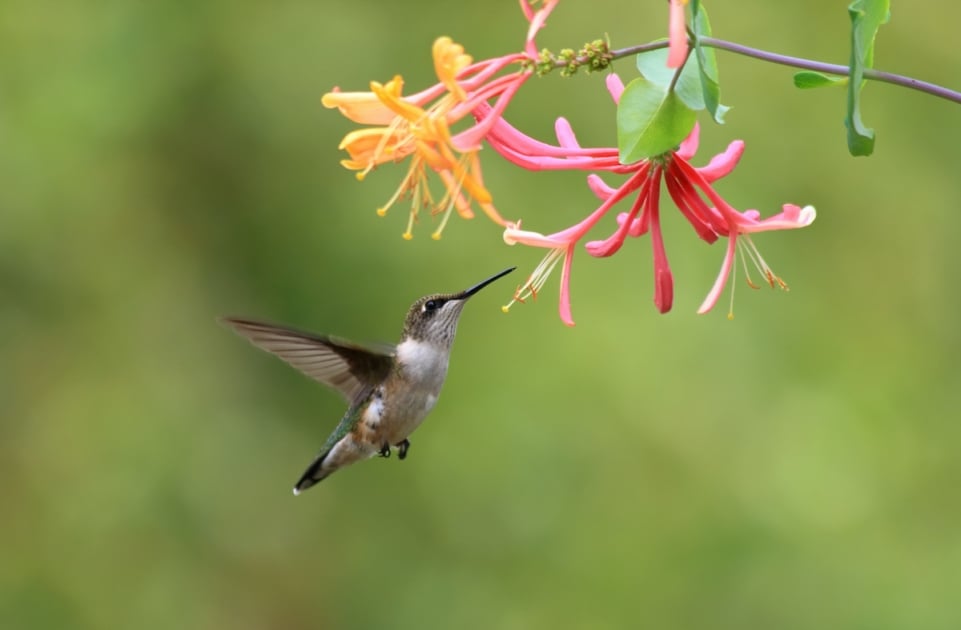 Hummingbirds are beautiful to watch and can be easily enticed into your flower garden.
Which Flowers Do Hummingbirds Like?
The first important fact to know is that hummingbirds are attracted to flowers by color. They are particularly drawn to red, orange, and pink blooms for the nectar. Hummingbirds love flowers that produce a large amount of high-sugar-content nectar. These flowers tend to be red or orange, and are often long and tubular, and hang or point downward.
Providing this natural botanical nectar will supply essential nourishment and energy to visiting hummingbirds. To lure hummingbirds to linger long in your flower garden, plant any of the following botanicals:
List of Flowers Hummingbird-Friendly Flowers
Azalea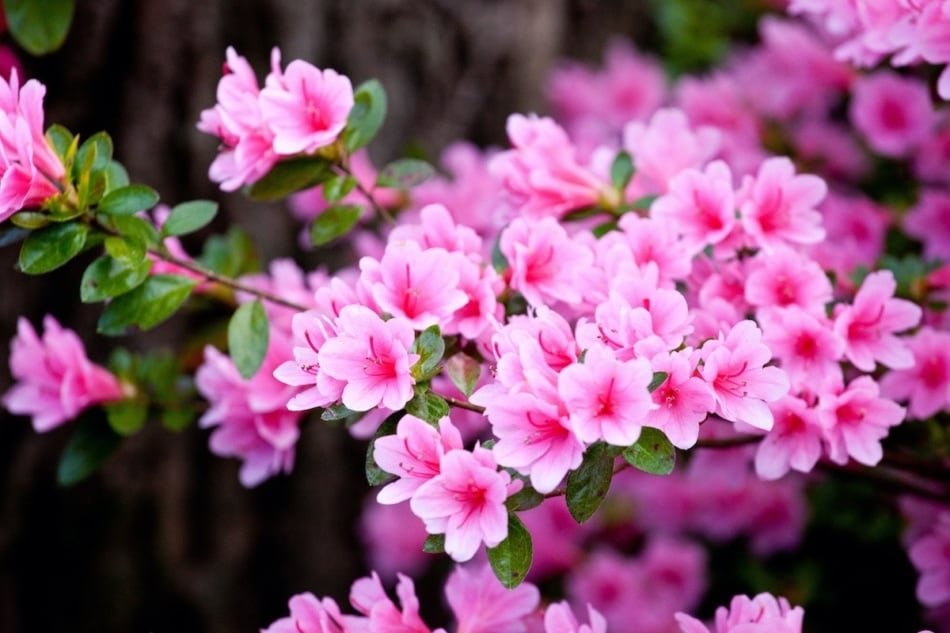 Bee Balm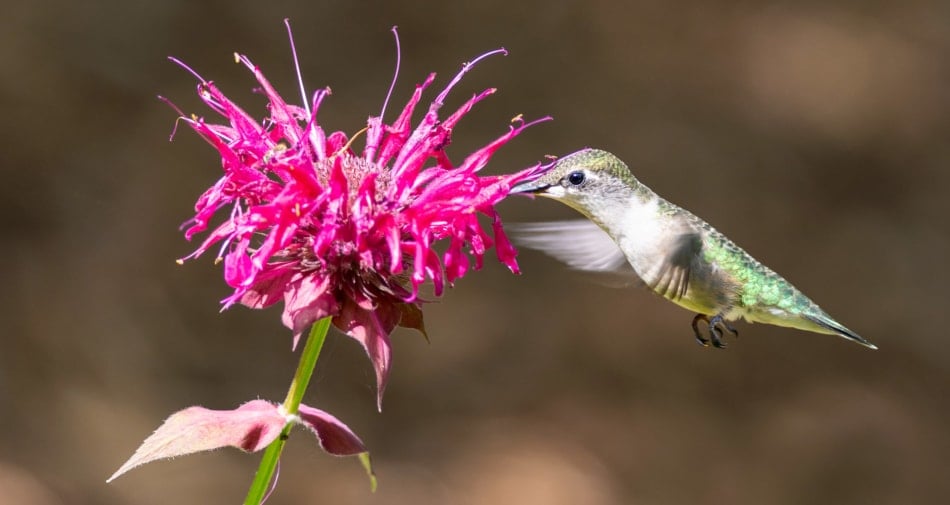 Bellflower
Borage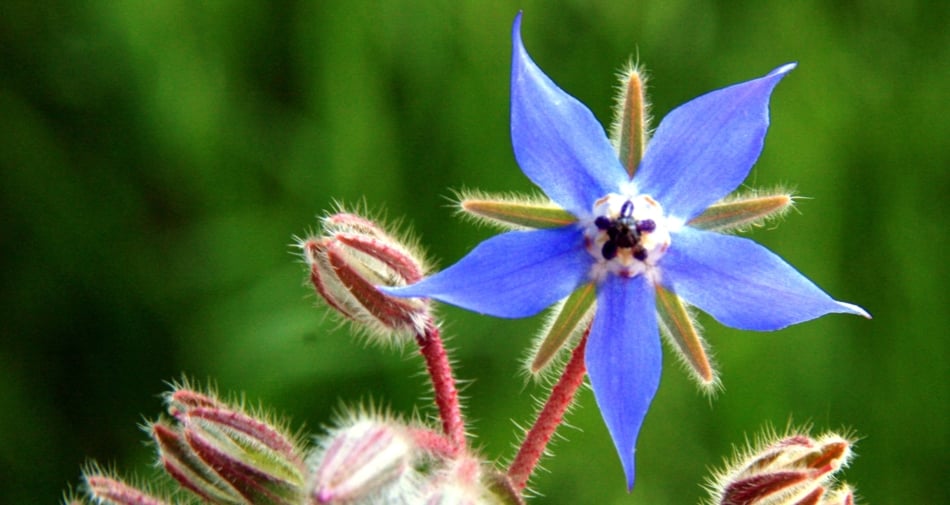 Butterfly Weed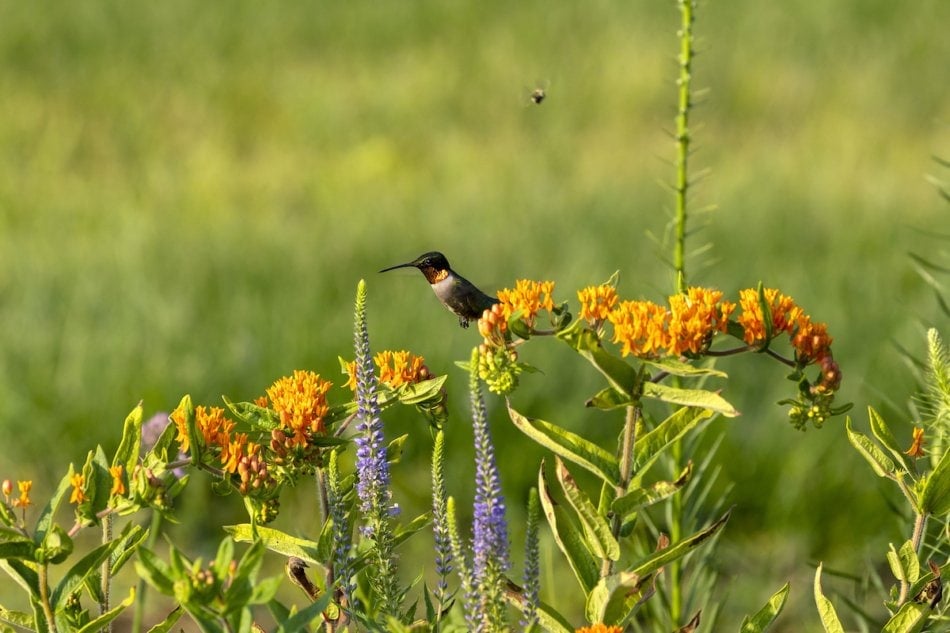 Columbine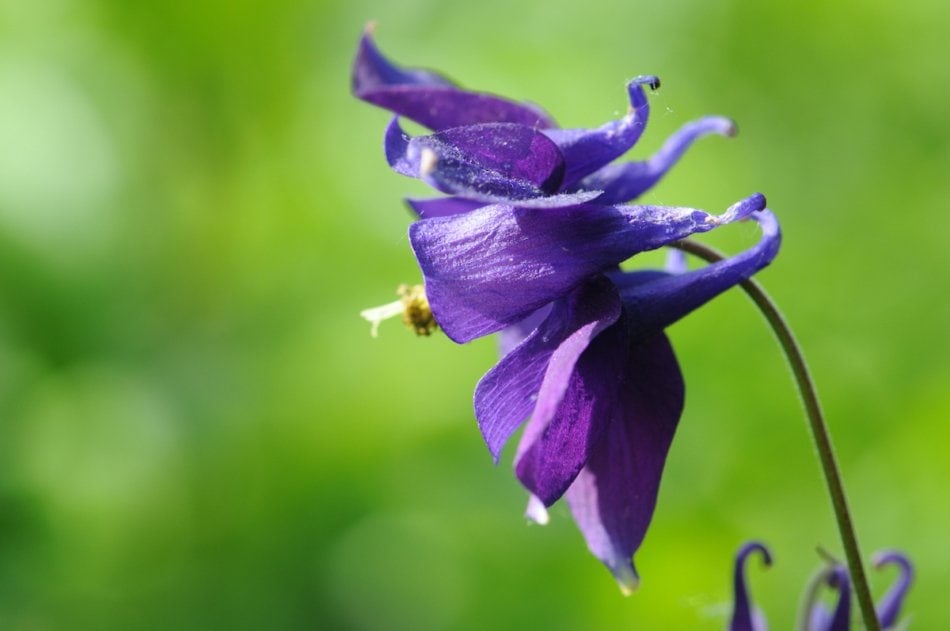 Cypress Vine
Flowering Quince
Foxglove
Fuchsia
Hibiscus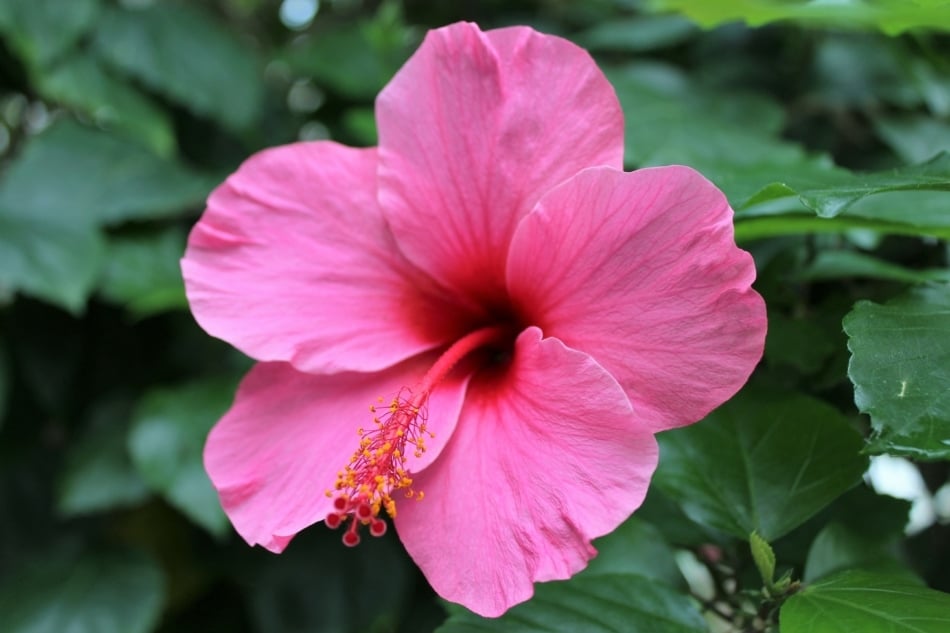 Lilac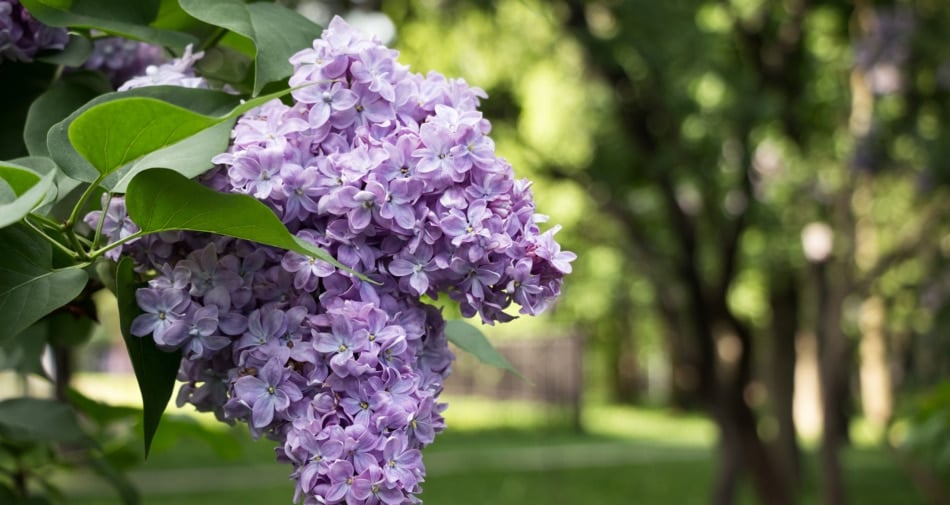 Lily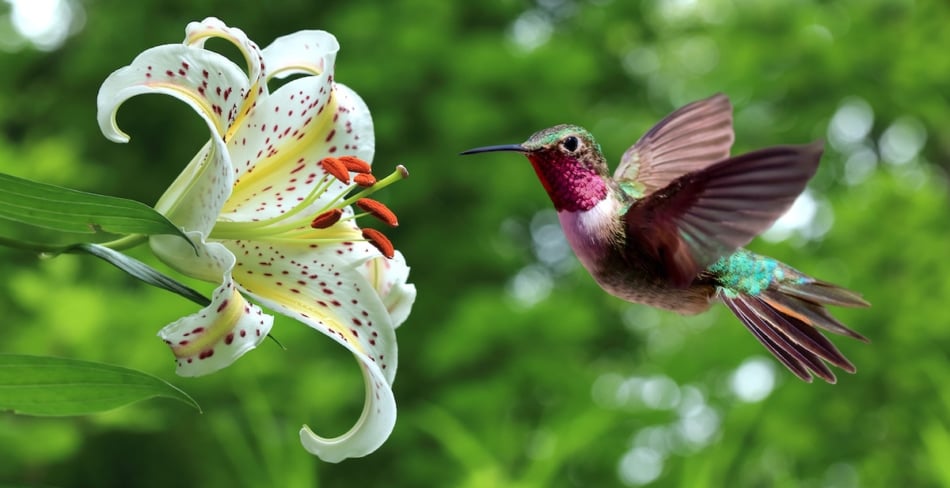 Mock Orange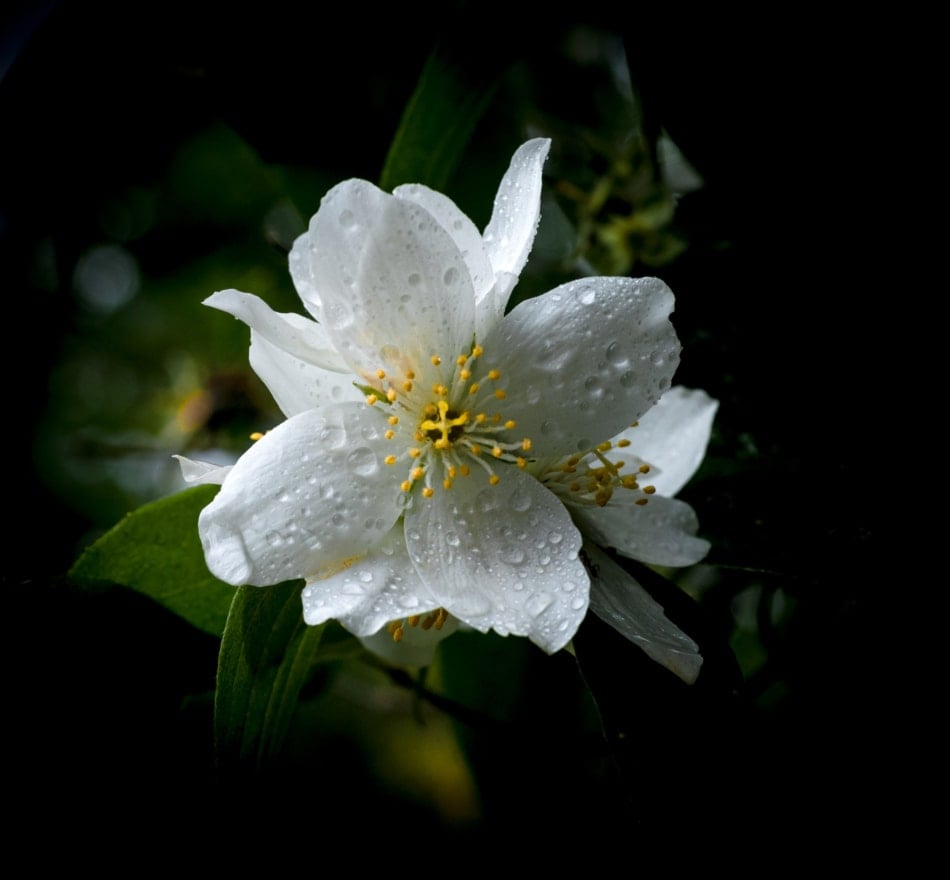 Morning Glory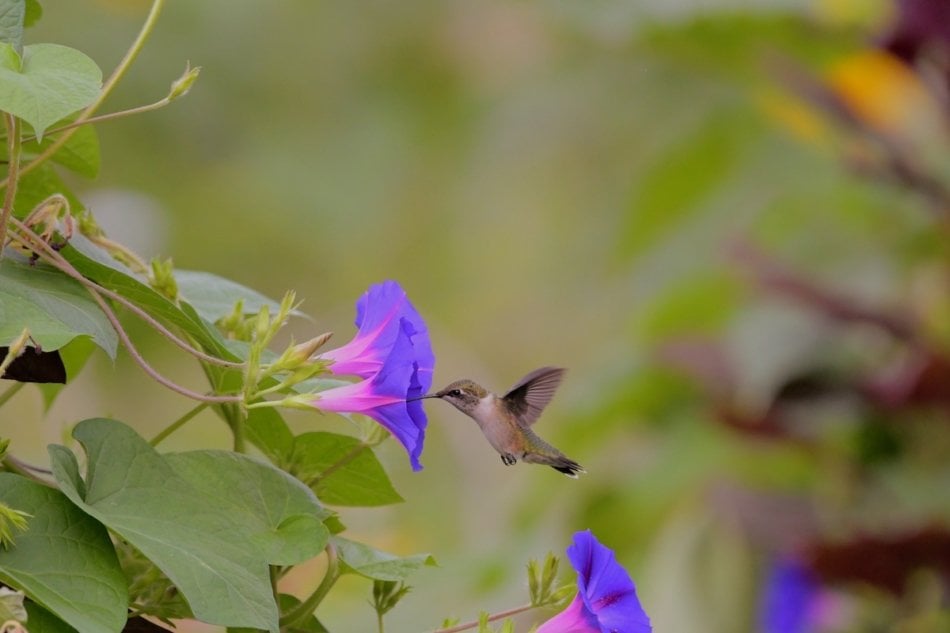 Petunia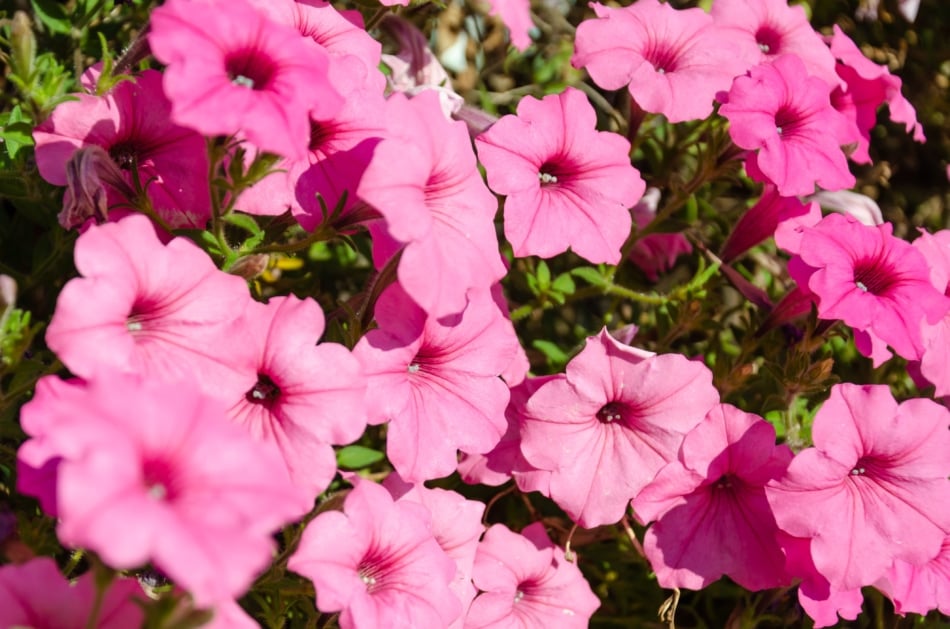 Phlox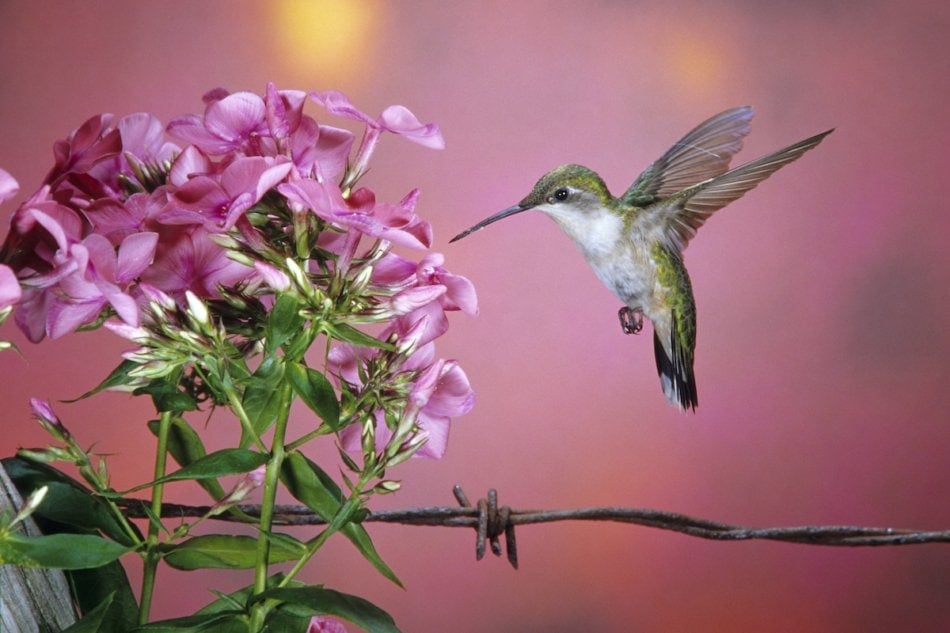 Rhododendron
Salvia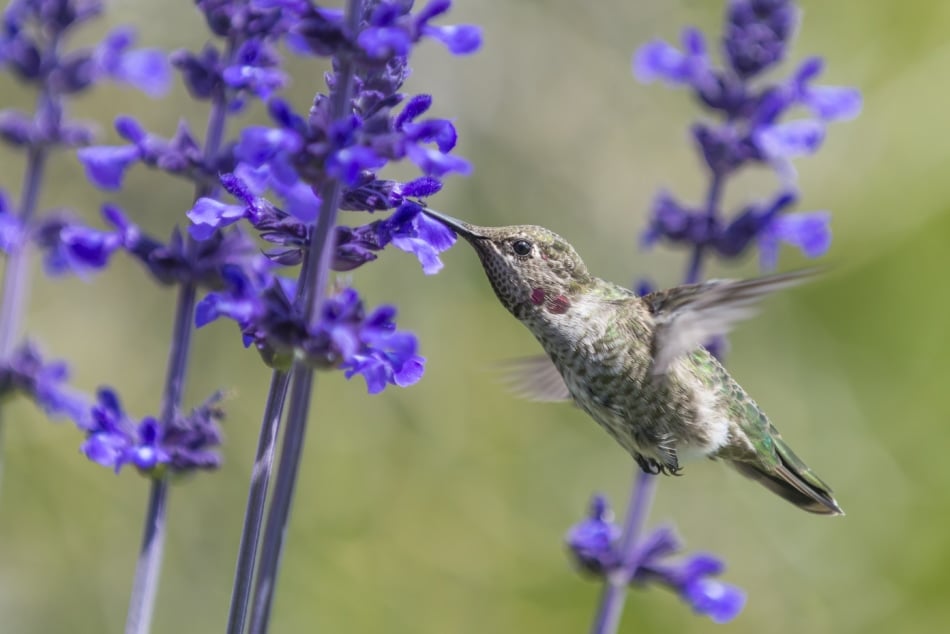 Spotted Touch-Me-Not; Jewelweed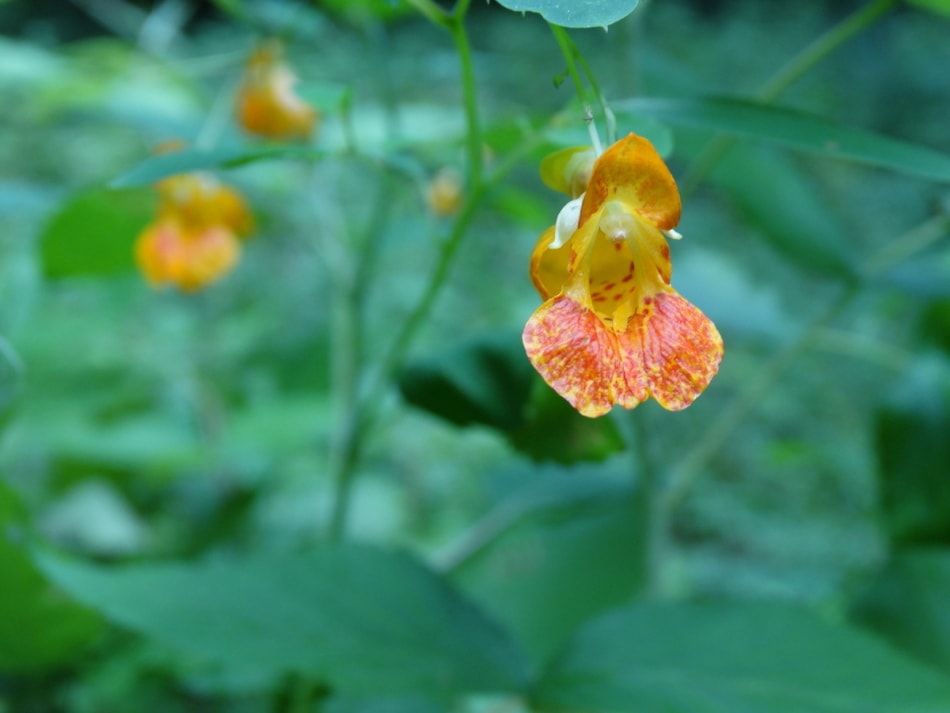 Sweet William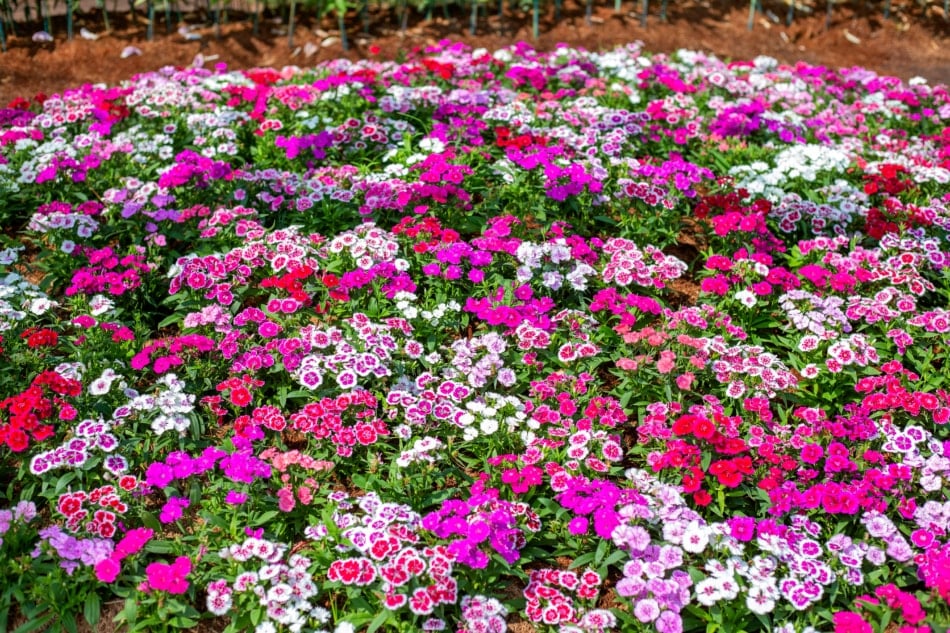 Trumpet Honeysuckle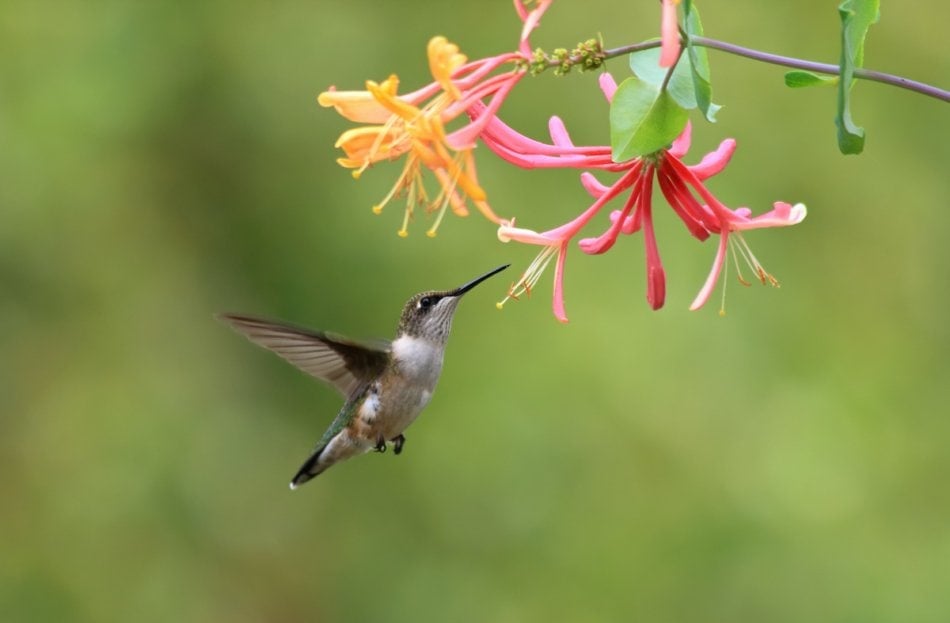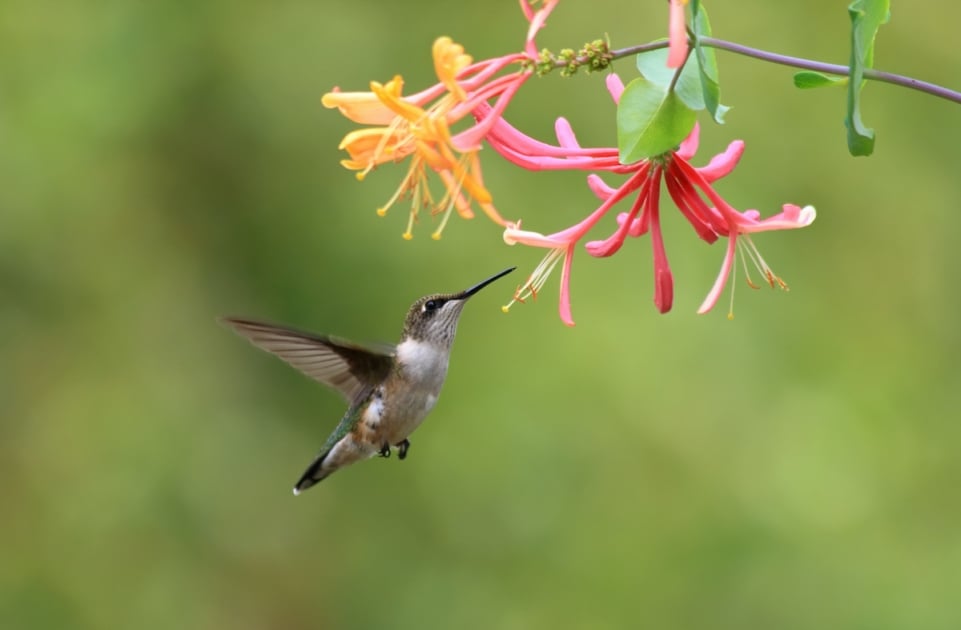 Weigela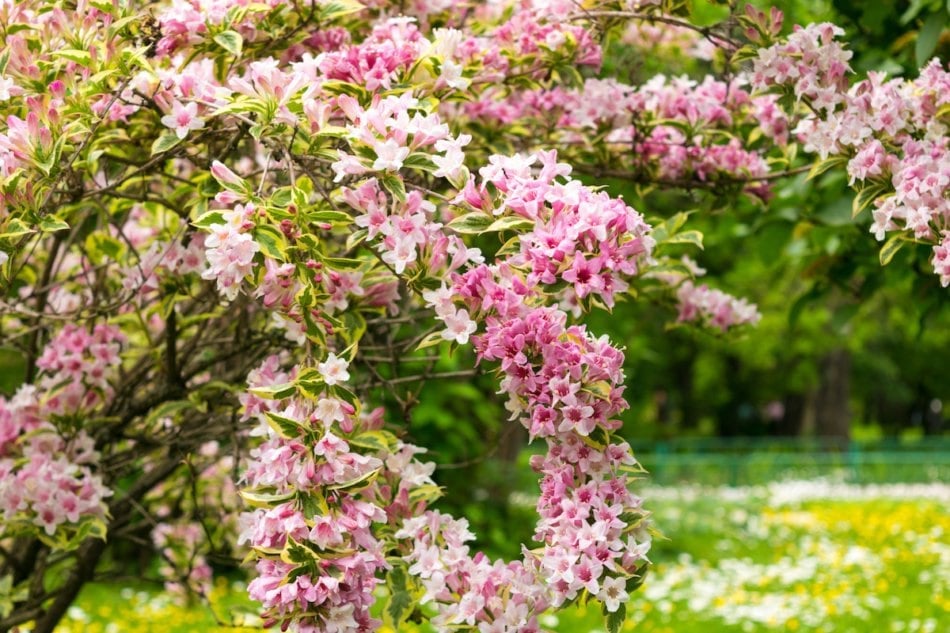 Zinnia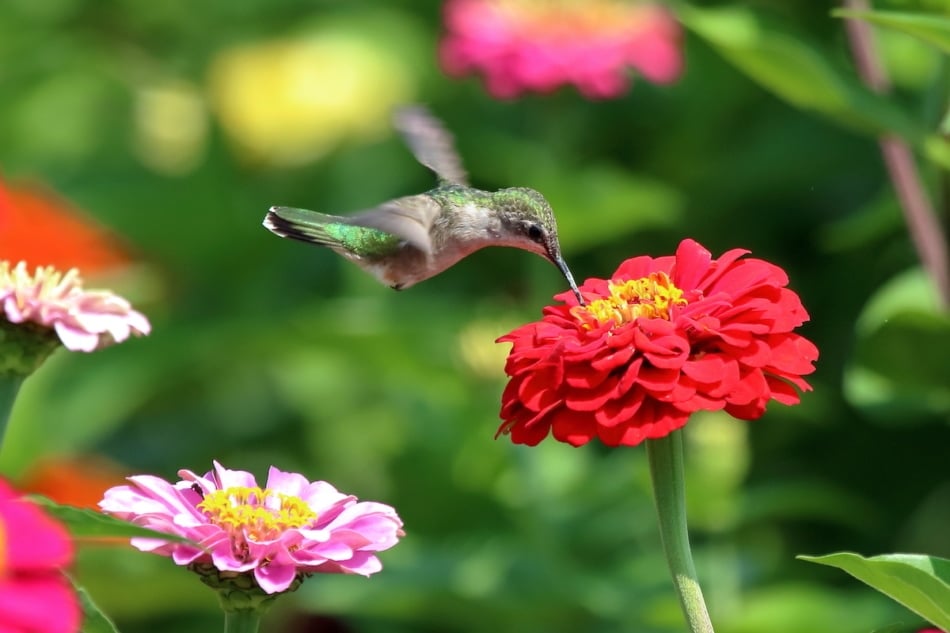 Flowers Are An Important Food Source For Hummingbirds
All hummingbirds rely on flower nectar for 90% of their food. Unlike ducks or geese, they are solo migrators. Their migratory patterns are tied to their breeding grounds and food sources. All hummingbirds are exclusive to the Western Hemisphere, and most live in the Caribbean and South and Central America. Of more than 300 species, only 16 migrate to North America and most come only to breed. One of these, the Ruby-throated Hummingbird, migrates to breeding grounds east of the Rocky Mountains from the Gulf of Mexico to southern Canada, and is the only species that nests east of the Mississippi River.
Become A Citizen Scientist
The National Audubon Society designed a program to mobilize citizen scientists across the US to bolster current research by documenting the feeding patterns of hummingbirds. Learn about hummingbirds and sign up to do your part at Hummingbirds at Home.
Drink Hummingbird-Friendly Coffee
Hummingbirds spend most of the year in the tropics where they often move up and down mountains to keep up with all types of flowering plants. Coffee beans are grown on the same mountains. When coffee beans are shade-grown on organic coffee farms, the farms provide a pesticide-free and flower-rich habitat for the hummingbirds. When you drink coffee that has been certified as bird-friendly, you help to ensure and protect the kind of habitat that hummingbirds need. The Smithsonian Migratory Bird Center has an online resource where you can learn more about bird-friendly coffee, and find certified bird-friendly coffee retailers and roasters.