Raising Backyard Chickens For Beginners
Thinking about raising backyard chickens for eggs? Before you dive into this popular pastime, here is some important must-read advice!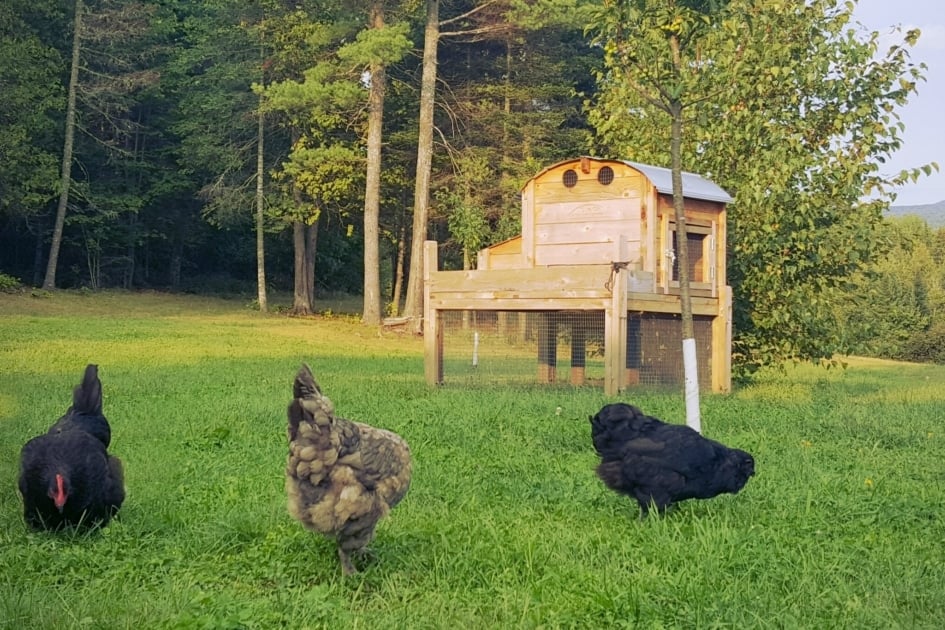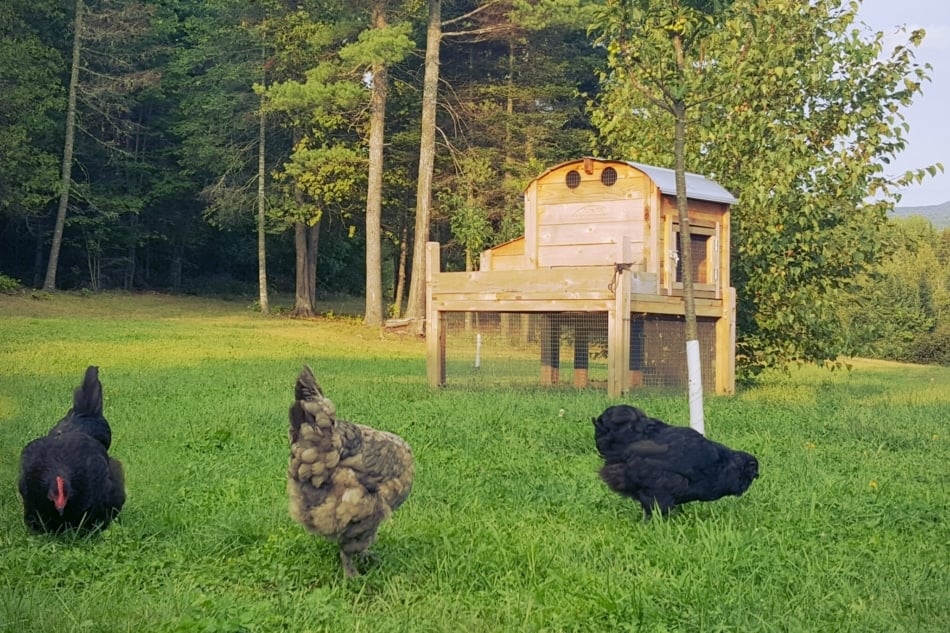 Flocks of chickens are popping up in urban backyards all across the country. The allure of binfuls of adorable peeping chicks at the feed store is often just as strong as the desire to collect fresh eggs right from your backyard. But before you dive into the popular pastime of raising backyard chickens, here are a few things you'll want to consider.
Check Local Ordinances
The first thing you should do if you're thinking about raising backyard chickens is to check with your municipality to learn the regulations in your area. Most towns have restrictions on flock size (usually limited to five or six hens), owning a rooster, and the distance a coop must be from your property line. Some towns require a permit to own chickens or a building permit for a coop over a certain size, so check with your local government and be sure to get the rules in writing to prevent problems in the future. If you aren't allowed chickens, or don't agree with some of the restrictions, work to change the law. The time to do that is before you get your chickens.
Breeds/Flock Size
Once you've confirmed that you are allowed to have backyard chickens, it's time to do some research into the breeds you want. Different breeds have different personalities and temperaments. For example, Buff Orpingtons, Cochins, and Australorps are all gentle breeds perfect for families with children. Some breeds are better suited for extremely cold or hot climates.
Some breeds lay colored eggs, such as Easter Egg Chickens. Your local feed store should carry a variety of breeds suitable for your area, or you can order day-old chicks online from a hatchery. Hatchery websites are also good sources for breed information.
Chickens are extremely flock-oriented, so a good starter flock size is no fewer than three chickens. You should collect about a dozen eggs from three laying hens. A flock of five or six hens is a good choice for slightly larger families.
Timing the Arrival of Your Chicks
Baby chicks need to be kept under a heat lamp in the house for the first eight weeks of their life. Until they grow their feathers, they can't keep themselves warm on their own. Chicks grow fast, so time their arrival carefully in order to get them outside as quickly as possible. To do that, count back eight weeks from the time you expect the nighttime temperatures to stay consistently above 55 degrees and schedule that date for your chicks to arrive.
BONUS! Farmers' Almanac takes the guesswork out of it—Be sure to check out our Best Days to Set Eggs chart!
Supplies
Before your chicks arrive, you'll need a brooder for them (a cardboard box or plastic tote works just fine), a heat lamp, a chick-sized waterer and feeder, and chick feed. Until they're eight weeks old, your chicks should eat chick feed, then switch over the starter/grower until they are 18 weeks old, at which point they need layer feed.
Your chickens need a home. If you plan on building our own coop, the next eight weeks should be ample time to research plans, choose a design and get your coop built. There are also coop kits available online or ready-made coops available from shed and building companies. Craig's List is also a great source for an inexpensive, used coop or shed that could be converted into a coop.
Plan on a coop large enough to give each hen 3-5 square feet of floor space and 8 inches of roosting bar, plus one nesting box for each 3-4 hens. Since predators are a concern for nearly every backyard flock, an attached run that will allow each hen a minimum of ten square feet of space is a good idea so your chickens can be outside when no one is home to keep an eye on them.
Training Your Pets
Dogs are the number one killer of backyard chickens. No one wants to believe their golden retriever could ever harm another animal, but the reality is, if you don't train your dog to behave around your chickens, you might very well lose them to your beloved family pet. So plan on doing some basic training with your dog prior to getting your chicks, including commands such as "drop it," "leave it," "stay," and "sit."
When your chicks arrive, let your dog investigate their brooder and allow supervised time around the chicks. Once the chickens are outside, leash your dog and give stern corrections any time a move is made to lunge at them. Dogs should never be allowed to chase chickens, even in play. Once boundaries are set and respected, your dog should actually become your best predator deterrent and a wonderful guardian of your flock.
Eggs
Your backyard chickens will lay eggs for 3-4 years and then production starts to drop off. However, a chicken can live for another 6 or more years, so be sure to think about plans beyond the first few years.
Tell us about your experiences raising chickens in the comments below!
Be sure to check out our other helpful story, Selecting The Right Chicken Coop For Your Flock.
Photos used with permission by FreshEggsDaily.com