What are Easter Egger Chickens?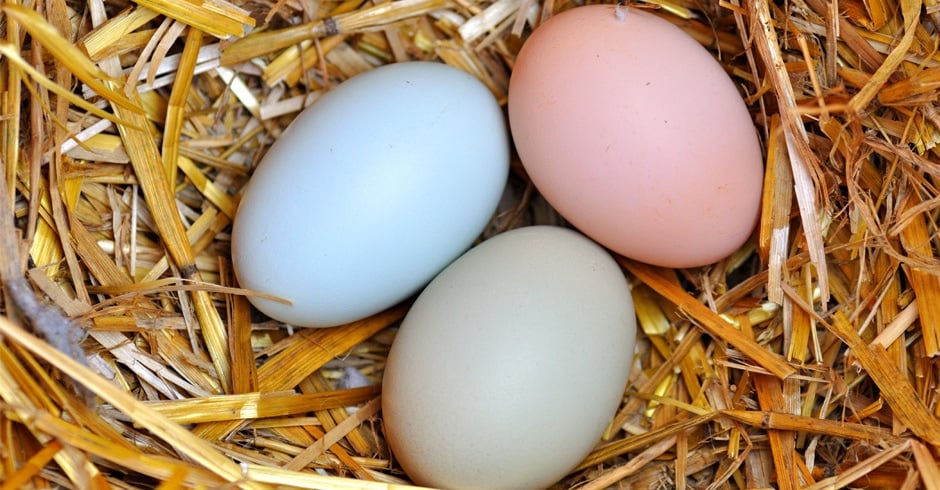 If you've been thinking about raising chickens, consider Easter egger chickens which are known for producing a rainbow of colored eggs. Check out these colorful egg layers.
Easter Egger Chickens
Easter egger chickens are a mixed-breed chicken with delightful, amusing personalities that many people add to their flock due to the fact that they lay eggs in a wide variety of colors, including blue, pink, green, sage, and yellow.
Bring a little color into your life! Your kids will love you for it and you'll be rewarded with nutritious eggs and nitrogen-rich fertilizer for your garden.
Araucanas
If you've been thinking about raising a few chickens for eggs, consider the Araucana. Although there are a lot of great egg-layers out there, such as Rhode Island Reds and Leghorns, few chickens are as delightful, especially if you have children. This breed was originally developed in Chile.
They have ear tufts and no tail (because they are rumpless and actually lack the vertebrae that support a tail). More interestingly, though, they lay blue eggs which, remarkably, are blue even on the inside of the shell.
The name Araucana is often incorrectly used in the US to describe any chicken that lays green or blue eggs, many of which are actually mixed breeds.
Ameraucanas
An American breed of domestic chicken developed in the US in the 1970s, derived from Araucanas. They lay beautiful light blue to greenish-blue eggs.
Ameraucanas are only available through breeders, so be sure you find a reputable one. Sometimes these birds are incorrectly referred to as "Americanas." They are known for having a fun personality and docile, sweet temperament.
Ready to get started? Check out Raising Backyard Chickens For Eggs: A Beginner's Guide here!
With assistance from freelance writer Paul Robert.
Join The Discussion!
Do you raise Easter egger chickens or any of the others mentioned above?
What is your favorite egg color?
Let us know in the comments below!