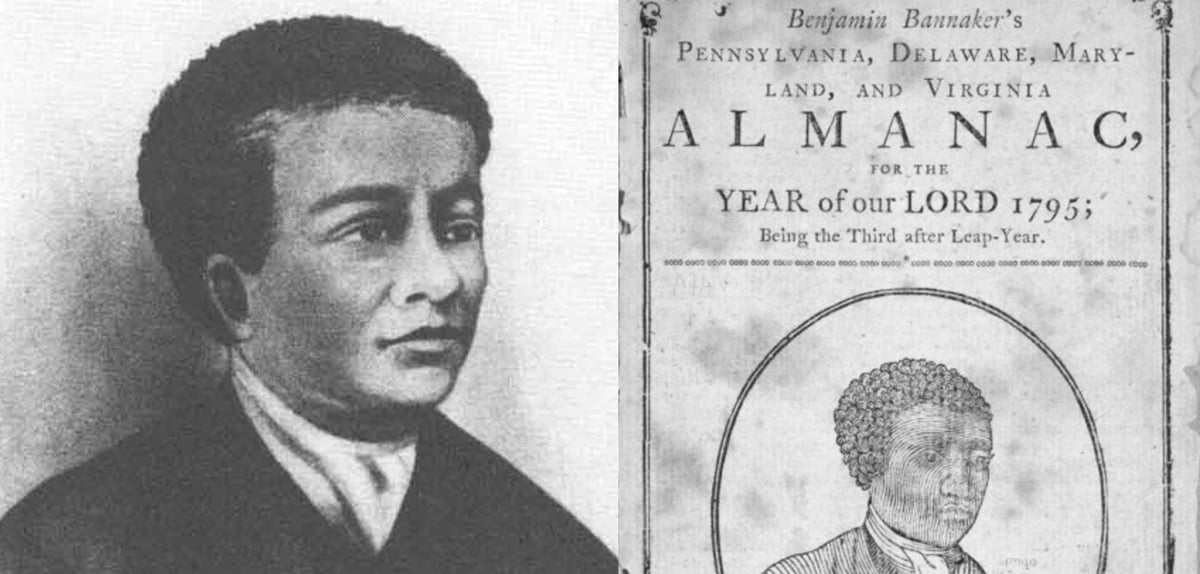 This early American free black man published an almanac, predicted a solar eclipse, and fought with Thomas Jefferson over the abolition of slavery.
Legend enshrouds the life and history of Benjamin Banneker, an 18th century free African American farmer, mathematician, and astronomer, who, near the end of his life in the 1790s, produced a series of acclaimed almanacs.
The fact that Banneker authored the Pennsylvania, Delaware, Maryland and Virginia Almanack and Ephemeris for six years, starting in 1792, was an amazing feat considering much of the United States was still in the grips of slavery and the ranks of black statesman were few.
Sadly, the bulk of Banneker's writings and notable scientific research was destroyed when his cabin, located within a mile of the Patapsco River near Ellicott's Mills, burned down on the day of his funeral. But 200 years later, researchers continue to piece together tales of a man who broke through the imposing color barrier of Early America.
Oral history indicates that Banneker's story begins with an English woman named Molly Welsh who came to America as an indentured servant before gaining her freedom. Once freed, she acquired land and purchased two slaves in order to start a farm. She freed them over time, and eventually married one of the slaves named Bannaka. Together they had several children. One of them, Mary, married a freed slave who took the Christian name Robert.
Benjamin Banneker was born to Mary and Robert on Nov. 9, 1731. When Benjamin was six years old, his parents purchased a 100-acre farm with 7,000 lbs. of tobacco. They put his name on the deed to ensure that his ownership would never been contested.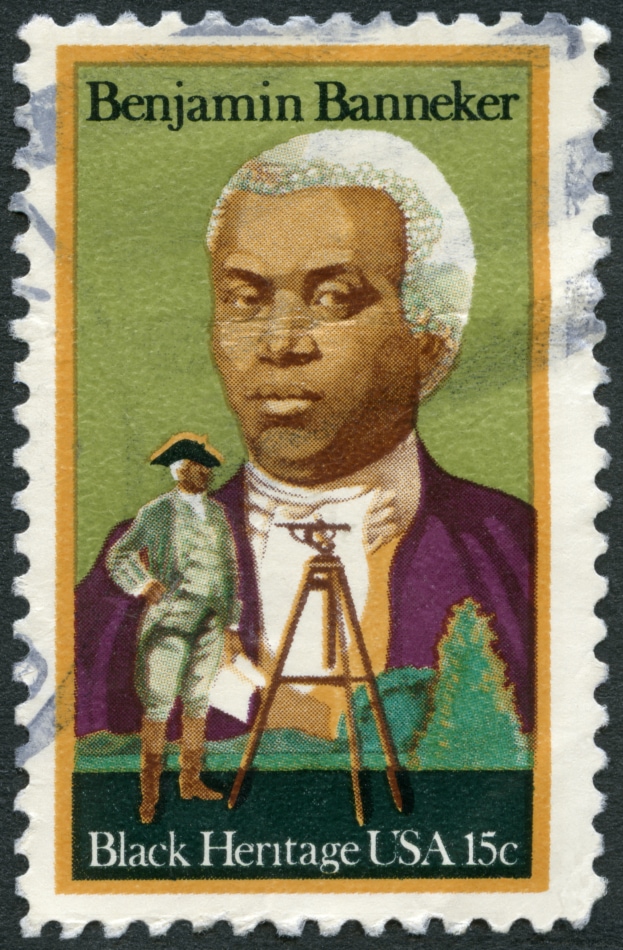 Stellar Student
Learning came naturally to Banneker, and by age 15, he gained a rudimentary education. In 1752, his brilliant mind attracted attention when he borrowed a watch from a neighbor, took it apart, and quickly made carved-wood copies of the parts in order to assemble a working clock. This clock was said to keep accurate time for 40 years, until it was destroyed when his home burned.
He learned to play the flute and violin, started a watch and clock repair business, and studied the stars hour upon hour. Among his astronomical accomplishments was successfully forecasting a solar eclipse on April 14, 1789, in contradiction to the predictions of top astronomers and mathematicians of the era.
Against All Odds
In 1791, Banneker was hired by the surveyor contracted by President George Washington to help survey the boundary of the new Federal City. About that time, US Secretary of State and future president Thomas Jefferson was quoted as saying blacks had inferior mathematical abilities. The Georgetown Weekly Ledger, however, took note of Banneker, noting that he was "an Ethiopian whose abilities as surveyor and astronomer already prove that Mr. (Thomas) Jefferson concluding that that race of men were void of mental endowment was without foundation."
One of Banneker's almanacs was published with a letter of rebuke to Jefferson and an abolitionist message. In part, he accused the slave-holding Jefferson of "detaining by fraud and violence so numerous a part of my brethren under groaning captivity and cruel oppression, that you should at the same time be found guilty of that most criminal act, which you professedly detested in others, with respect to yourselves."
Jefferson responded: "Nobody wishes more than I do to see such proofs as you exhibit, that nature has given to our black brethren, talents equal to those of the other colors of men, and that the appearance of a want of them is owing merely to the degraded condition of their experience both in Africa and America."
Almanac Author
Banneker's almanacs were published for the readerships of several cities and in 28 editions. They contained content on tide tables for the Chesapeake Bay region, weather forecasts, motions of the Sun, Moon, and planets, days of festivals, a list of Supreme Court sessions, essays on various topics, and prose.
Banneker published almanacs for six years and many of his quotes have had a lasting significance. Here are a few of those he stated in print:
"The color of the skin is in no way connected with the strength of the mind or intellectual powers."
"Were there no uniforms, there would probably be no armies."
"Evil communication corrupts good manners. I hope to live to hear that good communication corrects bad manners."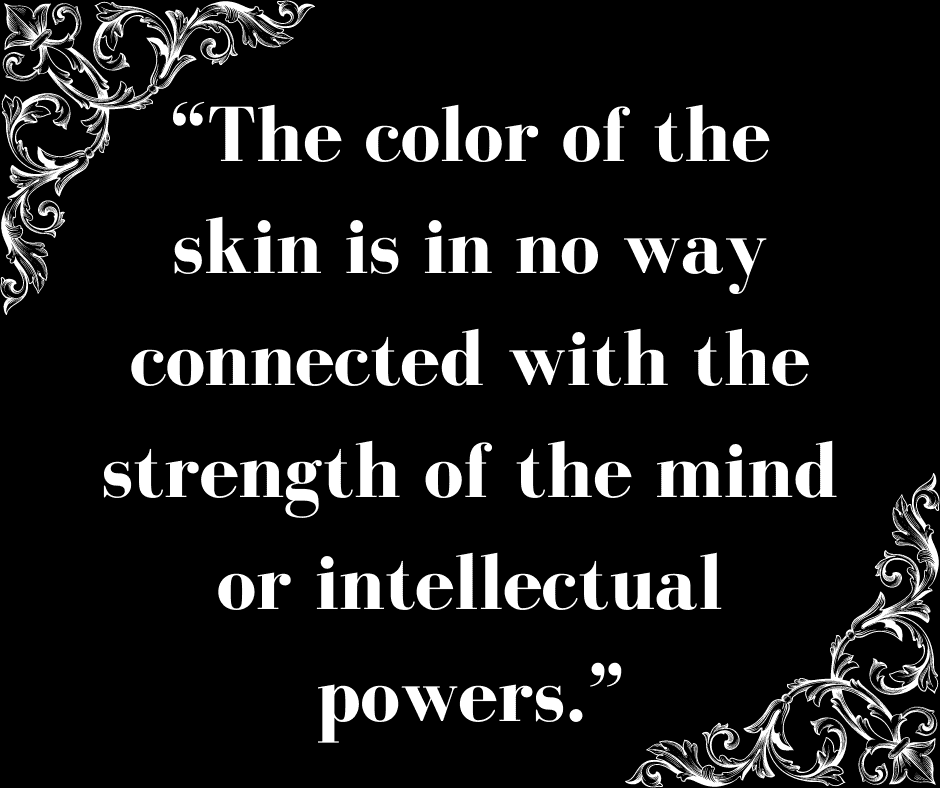 In his old age, Banneker remained active writing and researching. He researched bees and conducted a mathematical study on the life cycle of the 17-year locust, all while continuing to chart the stars. He died on October 9, 1806, at the age of 74.
Efforts continue today to bring more attention to Banneker's life and work. To learn more, you can visit the Benjamin Banneker Historical Park & Museum, located on the original Banneker farm property in Baltimore County, Maryland.

Jim Kneiszel is a freelance writer based in De Pere, Wisconsin. He edits a number of trade publications and runs The Word House with his wife, Judy. His article, Infuriating and Frightening Invasive Species appears in the 2021 Farmers' Almanac.
Keep Exploring