Plants You Can Grow In The Shade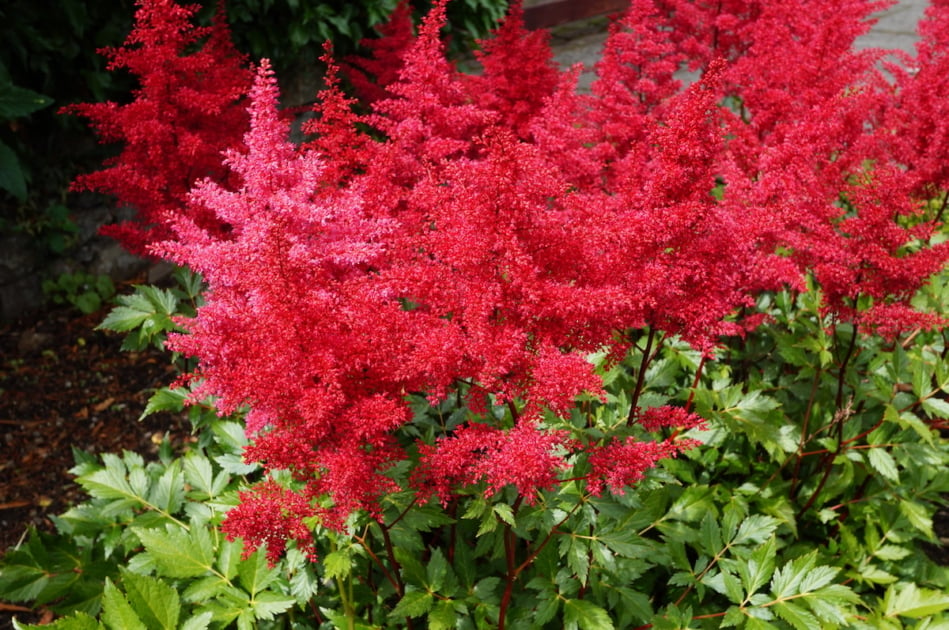 Is there such thing as a shade plant? Sure, that shady spot is a welcome respite especially during the Dog Days of Summer, but that same sun-hidden area can present a gardening challenge.
The first step to figuring out shade plant options is understanding what type of shade you have. All shade is not equal. There are varying degrees depending on the source blocking the sunshine. For example, a single deciduous tree will likely have more light beneath it in the spring than in the depths of summer. But an evergreen, such as spruce, is dense year-round and has less dappled sunshine any time of the year.
Is the shade caused by a structure? Full shade has its own difficulty, although it, too, can vary in amount depending on the time of year, the corresponding height of the sun and whether the location is east or west of the structure or on the north side. For example, morning sun is different from afternoon sun, with the latter hotter and more punishing in its intensity.
Soil fertility is another potential hurdle, both near and under trees and around any structures. The soil beside a building may have been added and not be a rich, nutrient-filled loam. The ground around trees is often thin of soil and full of roots, making it a less than ideal place to plant anything. Besides that challenge, any plantings would be competing with a well-established root system built to pull nutrients — and water — out of the soil and into the tree. Chances are good that the soil would need to be amended, with attention paid to the needs of the tree, as well.
After the location is investigated, you can begin matching plants to conditions. Seeds and plants come with information about sun requirements.
Full sun means the plant requires six hours or more of sunshine to perform its best.
Part sun or part shade means it can tolerate some shade, while full shade indicates a plant that will do well with the least amount of direct sunshine or none at all.
Shade Friendly Vegetables
Countless numbers of plants thrive in the shade and that includes vegetables.
While growing a heavy crop of tomatoes in full shade is an impossibility, some greens will grow in near full shade, albeit more slowly than if they had even dappled shade. Spinach and arugula prefer cooler conditions and readily bolt in full sun. Leaf lettuces also do well with more shade than sun, as do kale and chard. Leaves from all can be harvested for baby greens.
One trick that may help with vegetables is the use of reflective mulch. Silver or aluminum mulch was designed to reflect light to repel damaging insects. Its side benefit is that it reflects light back up to the plants, boosting their light exposure.
Some root crops such as beets, radish, carrots and potatoes will produce even with only two or three hours of sunshine. Legumes, especially bush-type peas and beans, can handle some shade during the course of the day. Keep in mind that the more shade, the slower the growth of the crop and its yield.
Shade Tolerant Flowers
There are many flowers that will brighten any shady spot. Sometimes shade plants are subtle, but many are brilliant and showy.
Annuals are a good place to start to see what will tolerate your shade conditions. Wax begonia, fuchsia, lobelia, impatiens, pansies and coleus offer a range of colors and textures, with brilliant shades of red, pink, orange, yellow and purple. Most varieties do not perform well in hot sun, making them ideal for cooler shade conditions.
Perennials can also enliven shady areas. Hostas are a staple of shade gardens, their main contribution coming in their leaves that showcase a range of colors from solids of ivory to yellow-green to lime-green and beyond to leaves splashed or striped with combinations of the same. Astilbe offer up feathery plumes of red, pink, peach, lavender and white.
Bleeding heart is an old-fashioned favorite but a reliable shade perennial, as are violet, lady's mantle, trillium and monkshood.
Bulbs often are reliable performers in shady areas, particularly in the vicinity of deciduous trees, giving the plants sun through their seasonal barren branches and then shading them from the hotter rays of summer after leafing out. Snowdrops, crocus, daffodil, narcissus, fritillaries, grape hyacinths, scilla, and more will naturalize if the soil is fertile and well-drained.
Shade Liking Shrubs
Many shrubs thrive in the understory, providing yet another way to build interest and structure in a shade garden. Azaleas are well-known shade plants, with hues in orange, pink, purple, yellow, red and white. Rhododendron also benefit from shade. Hydrangea and viburnum tolerate some shade, as do dogwood and daphne. Enkianthus with its bell-like flowers in late spring also provides a brilliant splash of orange and bronze in the autumn as its leaves change, bringing color to a mostly shady location as other plants have faded.
Shade gardens may have special requirements, but they offer the gardener the perfect opportunity to experiment and see what works best in their unique conditions.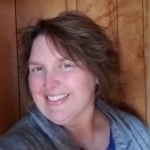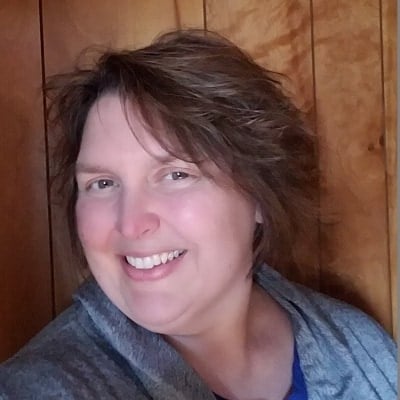 Janine Pineo has been gardening all her life in Maine and writing about it for more than two decades. More of her writing can be found on her website, GardenMaine.com.