Best Ever Oatmeal Cookies
Celebrate National Oatmeal Cookie Day on April 30th with this recipe that's the perfect combination of crispy-chewy that you'll dream about!
Quick: think of the perfect cookie. Is it soft and chewy, or crisp and crunchy? The debate rages on. But many will agree, that when it comes to oatmeal cookies, both aspects are key. Perfection is a crispy exterior, bottom, and edges, with just a bit of chewiness in the interior when first cooled.
Here are some tips! Don't add more sugar, thinking that it will make your cookies sweeter. It will actually make them too hard. On the other hand, don't use margarin because it contains too much water, which makes cookies too soft. Don't let your butter fully soften because it makes cookies spread out too much. Also, be sure to use fresh baking soda.
Our cookie recipe below has balanced spices, the right amount of saltiness, and amazing texture from the dried fruit and nuts. You won't be disappointed! Happy baking!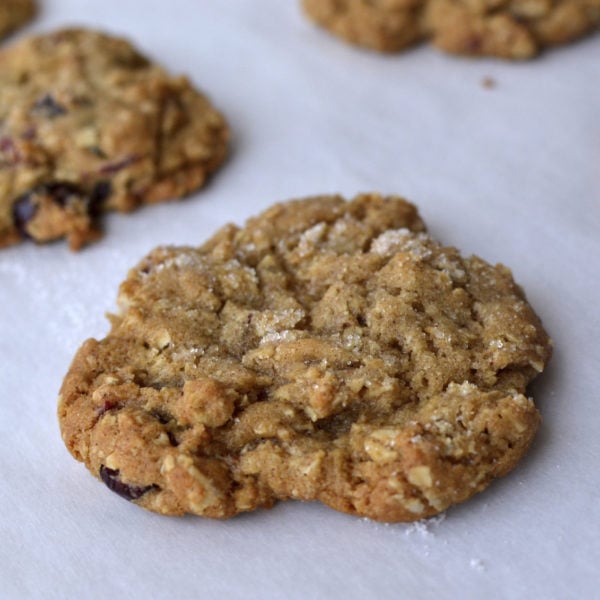 Best Ever Oatmeal Cookie Recipe
Ingredients
3

sticks salted butter, not fully softened

1

cup

granulated sugar

1

cup

dark brown sugar (packed)

1

extra large egg

2

teaspoons

pure vanilla extract

1 ¼

cup

all-purpose flour

1

teaspoon

kosher salt

½

teaspoon

cinnamon

⅛

teaspoon

(just a pinch) ground cloves

1

teaspoon

baking soda

3

cups

old fashioned rolled oats (not instant)

1

cup

raisins or other dried fruit such as chopped dates or mission figs, or a mixture of all three, totaling one

¾

cup

chopped walnuts (optional)
Instructions
Cream butter and sugar together until fully incorporated, using a stand mixer or hand mixer. Add egg and vanilla and mix well. Scrape sides of bowl and mix until combined.

Meanwhile, in a separate bowl mix all dry ingredients except oats. Use a whisk or sift together to distribute evenly. Add dry ingredients to wet, a bit at a time. Then add oats, a bit at a time.

Finally, add dried fruit and nuts and mix briefly.

Drop by heaping tablespoon onto prepared cookie sheets. Then, using slightly damp (not wet) fingers, flatten them into disks. You can leave the edges somewhat irregular. Just be sure to leave at least an inch or two between the cookies, because they will spread a bit. Place no more than a dozen cookies on the sheet at a time. 4 rows of three works best.

Bake for approximately 11-13 minutes, or until golden brown (set a timer!). The cookies will rise a bit, then flatten out and brown. Watch them carefully, and if necessary, rotate the pan during baking for even browning. Cool on a wire rack. Yield: approximately 36 cookies, depending on size.
Store in an airtight container.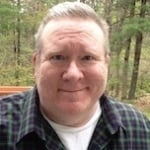 Edward Higgins is a freelance writer, artist, home chef, and avid fly fisherman who lives outside of Portland, Maine. He studied at Skidmore College and Harvard University. His article 10 Best Edible Insects appears in the 2020 Farmers' Almanac.