A Grave Look At 5 Common Cemetery Symbols
Cemeteries are more than a backdrop for scary zombie stories. See the meaning behind these popular cemetery symbols. Fascinating!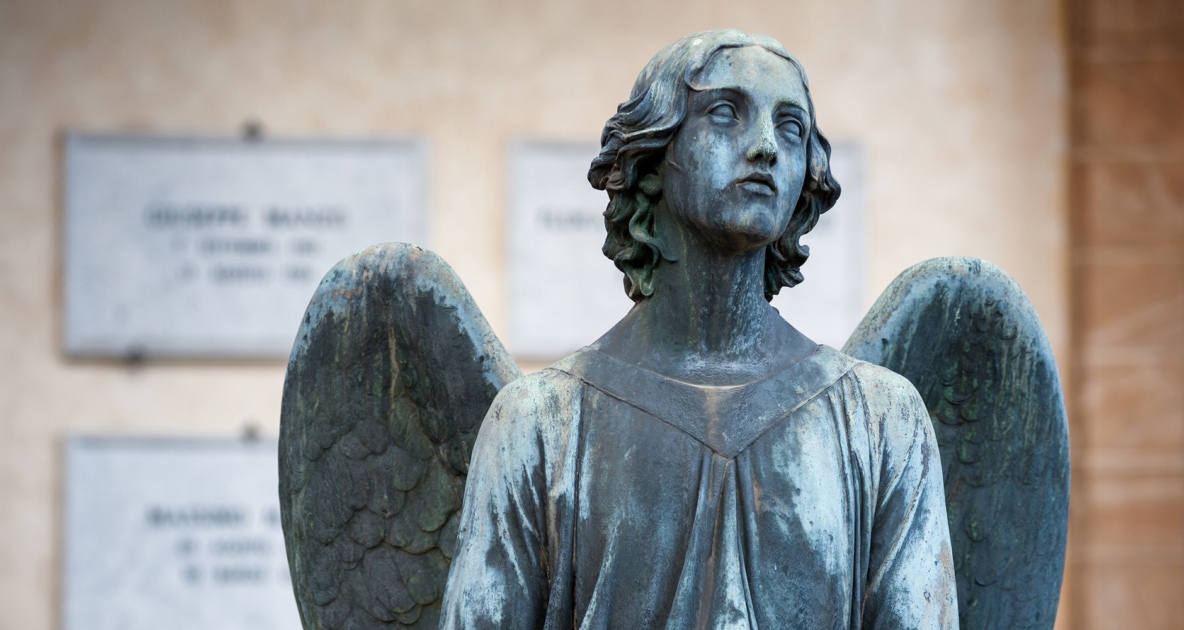 Cemeteries are much more than a backdrop for scary stories and zombies. They are a place to respectfully honor those we have lost. In fact, graveyards and headstones can tell us a lot about the people who are buried there.
Cemetery symbols provide the living with a glimpse into the deceased's everyday interests and afterlife aspirations, giving us a better understanding of their world and the lives of previous generations.
Here's a look at the meanings behind these 5 popular cemetery symbols:
5 Common Cemetery Symbols
1. Angel
Pictured above. Whether weeping or showing joy, angels are messengers of God employed to bring us comfort in the expectancy of a harmonious afterlife.
2. Calla Lily
This beautiful bloom on a headstone often symbolizes marriage and became popular in the late 1800s when the flower was imported from South Africa.
3. Draped Urn
Often draped with a cloth, this symbol represents the veil between the worlds. Urns were very common in the 1800s.
4. Door
A door is seen as a partition between this world and the next, hence the phrase "knocking on death's door."
5. Finger
(Pointing Upward) – This cemetery symbol indicates that the soul went to heaven, even if the body is in the ground.
Finger (Pointing Downward) – While the natural thought is that the soul is heading to the "other place," in reality, a finger pointing downward indicates God beckoning the soul up to heaven.