The Most Common Weather-Related Phobias
Sometimes the weather outside really IS frightful! Which events make your heart race? See the list of 5 common weather fears ... if you dare!
There's a reason why ghost stories begin with "It was a dark and stormy night …" Gloomy weather can be spooky, and sometimes Mother Nature can throw some very scary storms our way. According to a recent study, at least 1 in 10 Americans suffer from some type of weather fear. But what kind of weather spooks us the most?
We did some digging and came up with a list of the five most common weather-related phobias:
5 Common Weather-Related Phobias
1. Astraphobia—Fear of Thunder & Lightning
Astraphobia ranks among the top fears humans experience (although pets can have astraphobia too!). Scientists estimate as many as 2-3% of Americans are afraid of thunderstorms – that's roughly the same number of people who are claustrophobic (afraid of small spaces).
2. Lilapsophobia—Fear of Tornadoes & Hurricanes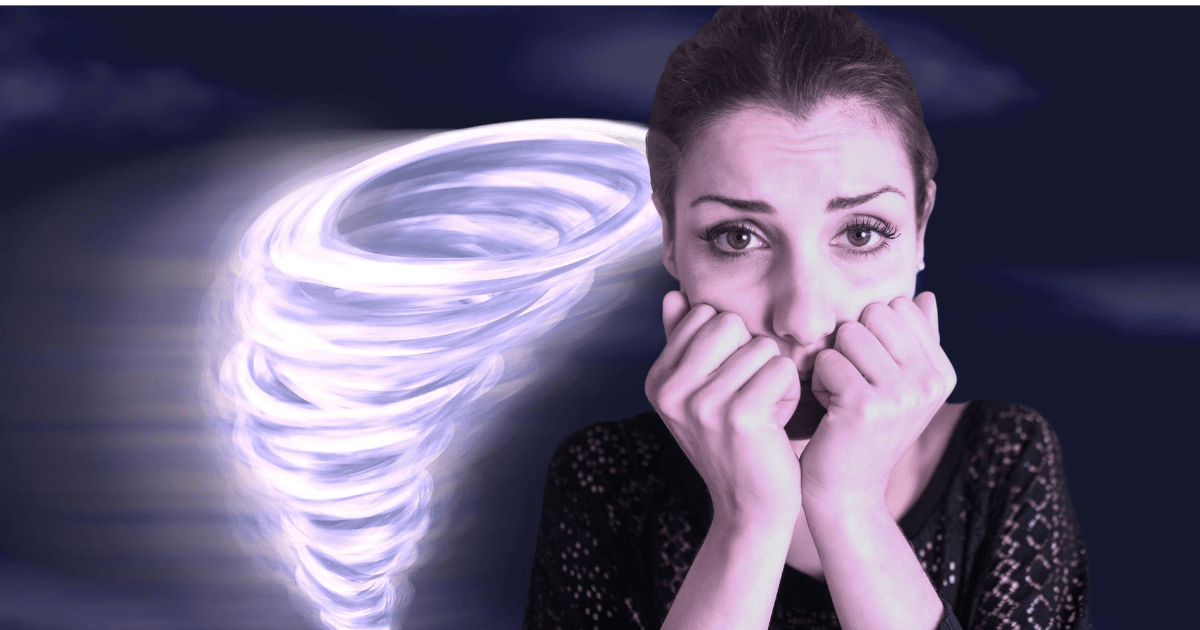 A number of people who are afraid of thunderstorms are deathly afraid of them and of the severe storms (tornadoes and hurricanes) thunderstorms can grow into.
3. Ancraophobia—Fear of Wind
Some people who are afraid of storms aren't really afraid of the storm itself, they're afraid of certain weather conditions the storm brings. This is true of ancraophobes – people who fear winds. To them, wind's destructive power, namely its ability to down trees and power lines, cause structural damage to homes, and carry debris and loose objects airborne are what triggers stress and anxiety. Some sufferers even fear wind's ability to "cut off" or take away their breath.
4. Chionophobia—Fear of Snow
Chionophobia may not sound like a popular phobia, but if you dread the winter season's cold and snow (like many do!), it's possible you suffer from it without even realizing it. You don't necessarily have to be afraid of snowflakes, you could simply fear the dangers snowy weather can bring, such as slick roads and walkways, hazardous driving, not being able to see in whiteout conditions, and being trapped by or stranded in the snow.
5. Ombrophobia—Fear of Rain
Ombrophobia makes the list largely because it can be linked back to astraphobia. Those who fear rain, especially children, tend to do so because they take heavy downpours as a sign that thunderstorms may be near.
Surprisingly, weather doesn't have to be severe to raise stress levels or heart rates. Even "ordinary" weather can be a nightmare for folks who suffer from the following (real) phobias:
Nephophobia (the fear of clouds)
Homichlophobia (the fear of fog)
Cryophobia (the fear of frost or cold days)
Thermophobia (the fear of warm days)
Heliophobia (fear of the Sun)
While a healthy fear of severe weather will help keep you safe, true phobias can be debilitating. If you think you suffer from a weather phobia that keeps you from going outside, or if you experience severe physical symptoms, you may want to talk with your doctor and seek help to work through them.
What weather do you fear or dread the most? Tell us in the comments below.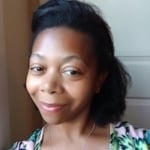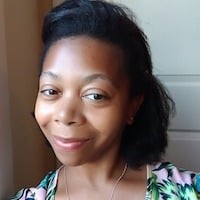 Tiffany Means is a freelance writer and a degreed meteorologist. She specializes in weather forecasting and enjoys making the subject of weather (and the science behind it) more relatable. She currently resides in the Blue Ridge Mountains of North Carolina.