Crazy Clouds: Understanding Unusual Sky Formations
We bet you've never seen clouds like these before! Find out what these unusual formations mean!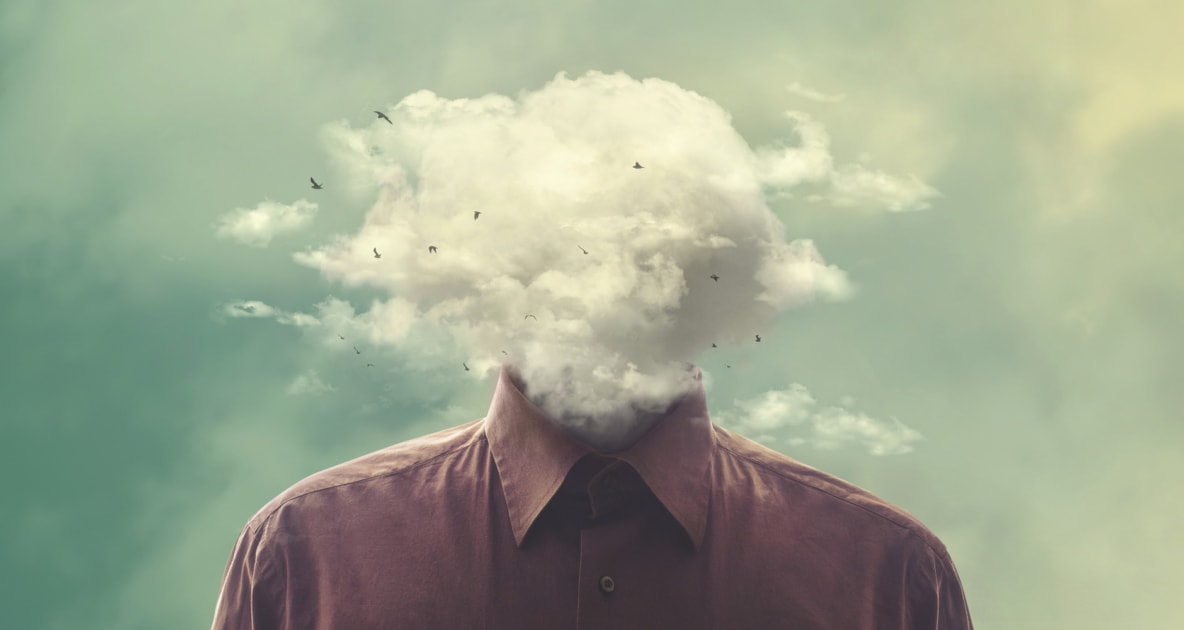 As many of us learned in school, there are 10 basic kinds of clouds: Cirrus, Cirrocumulus, Cirrostratus, Altocumulus, Altostratus, Nimbostratus, Cumulus, Cumulonimbus, Stratocumulus, and Stratus. In the past, we've offered guides to how astute weather watchers can use those basic cloud shapes to predict the weather. But every so often, Mother Nature throws a curveball. Some types of clouds just don't seem to fit neatly into any of these categories, while others are just downright unusual. Here's a quick guide to some of the most eye-catching and bizarre cloud formations out there, how they form, and what they might mean.
Cloud Types
Anvil clouds
Anvil clouds are a subtype of cumulonimbus clouds that form a flat, anvil-shaped top. These are powerful thunderstorm clouds that can form dangerous supercell storms.
Cirrus Kelvin-Helmholtz Clouds
This is the name for clouds with a repeating shape at the edges, similar to cresting ocean waves. They form when two layers of air move past each other at different speeds, creating instability at the boundary between the two. Parts of this boundary move up and parts move down, just like actual waves.
Fallstreak Hole Clouds
Also known as a hole punch cloud, a fallstreak hole is a large round gap in a cloud formation. The hole is caused when water vapor that is below freezing temperature has not yet formed into ice. Surrounding droplets evaporate, leaving an empty ring around an area of clouds.
Lenticular Clouds
Lenticular clouds are saucer-shaped clouds that form due to the motion of oscillating air. This phenomenon usually happens above or near mountain ranges, which cause disturbances in airflow patterns.
Mammatus Clouds
Mammatus clouds are formations that feature a large number of pendulous bumps that droop downward, resembling a series of smooth pouches hanging from the sky. Most puffy cumulous clouds puff out upward. But, because of evaporation, pockets of negative buoyancy form, forcing these clouds to puff downward instead.
Roll Clouds
Roll clouds are a type of arcus cloud, low, horizontal cloud formations. Roll clouds are very rare. They are long and appear to be perfectly cylindrical. They are caused by the circulation of air, usually along the coast. When roll clouds are particularly long, they are sometimes referred to as Morning Glory clouds. These clouds are extremely rare, appearing mostly in Cape York Peninsula, in a remote part of Australia, due to the peninsula's unique geological shape.
Shelf Clouds
Shelf clouds are another type of arcus cloud, which appear massive and flat on the bottom. Shelf clouds are usually attached to a larger, or parent, cloud, often as the leading edge of a storm. They are formed by cool air from a storm's downdraft sinking and forcing warmer air upward.
Asperitas Clouds
These clouds look like violent ocean waves. They form when warm and cold air meet, creating turbulence. Despite their ominous appearance, these clouds do not usually signal inclement weather. Read more about asperitas clouds here.
Have you seen any of these types of clouds? Share your pictures with us on our Facebook page!

Caleb Weatherbee is the official forecaster for the Farmers' Almanac. His name is actually a pseudonym that has been passed down through generations of Almanac prognosticators and has been used to conceal the true identity of the men and women behind our predictions.
Keep Exploring