Deer Me! 5 Tips For Repelling Deer
Editor Peter Geiger shares some tried-and-true tips for deterring deer from your garden—without dangerous chemicals!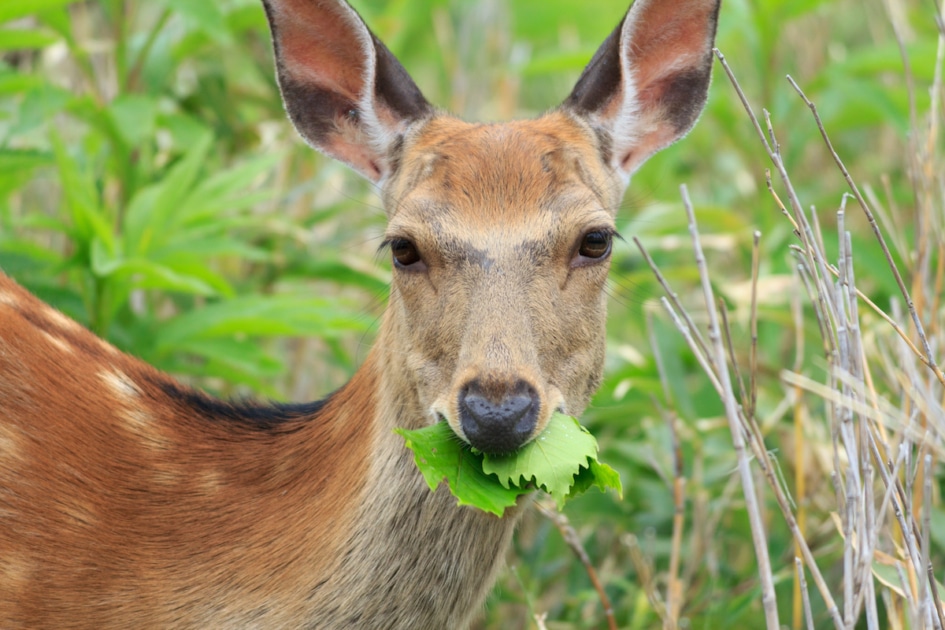 5 Tips For Repelling Deer
These tried-and-true remedies are great for deterring deer without chemicals:
Hot pepper or Cayenne – sprinkle over surviving plants.
Dried Blood Meal (found at home garden centers) – Often used as an organic fertilizer, blood meal is made from dried cow or pig blood. Its main purpose is to add nitrogen to the soil for plants. Deer don't like the smell, and it can help keep them out of your garden. If you can determine the direction from which the deer are coming across your yard, you can spread the dried blood meal along the path to send a "stay out" message even before they set foot in it.
Dial™ soap is reported to be a deterrent – original. Drill a hole and hang from trees or shave pieces and put in a stocking and hang. We're not sure why this works, but numerous reports from readers say it does. But it has to be Dial.
Aluminum foil – Protect shrubs or saplings by wrapping their bases with aluminum foil. The foil should at least be as high as your waist because deer tend to feast on plants that are shorter than they are. This method is also good for deterring other garden destroyers like mice and rabbits.
Tin cans tied to a post – the sound startles them.
Bonus: here's another DIY deer repellent you can make at home.
If you have another solution to deter deer, I'd love to hear it!