Sleet versus Freezing Rain – What's the difference ?
What's the difference between sleet and freezing rain? How about hail? We explain.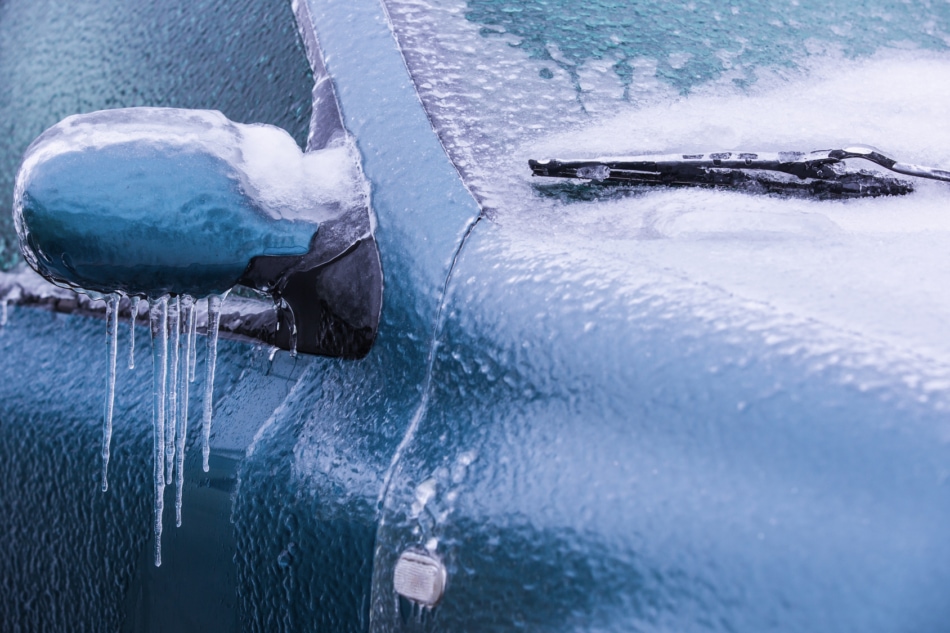 No matter what the season, all kinds of things can fall from the sky in the form of precipitation. But there's some confusion about what's what when the temperature drops. Here's an explanation of the differences between the different types of frozen precipitation that can occur and when you're most likely to see it:
Hail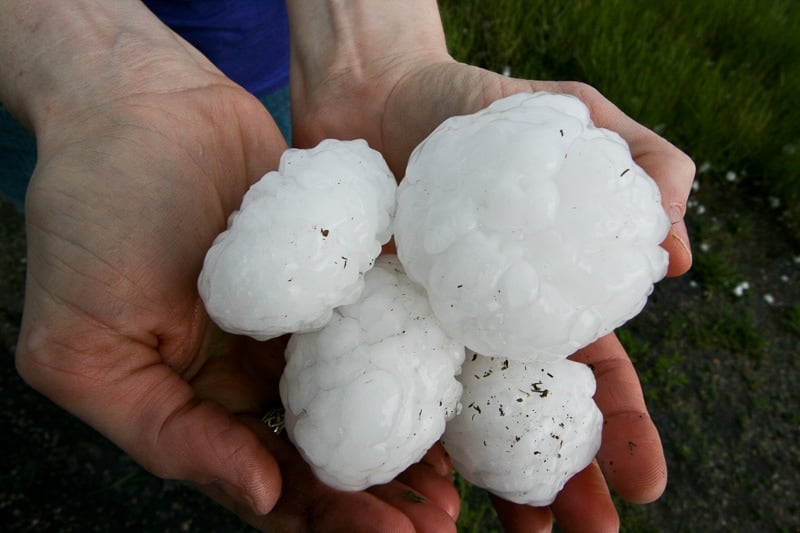 While hail is usually associated with summer storms, it can form any time, anywhere, when the conditions are right. But many people confuse hail with other types of frozen precipitation. Here's how hail differs:
Hailstones start with water droplets that are carried high into the clouds (past the freezing level) by the updrafts of a thunderstorm. The frozen water droplets fall once more, sometimes melting a bit as they reach warmer layers of air, and then they're carried back up into the freezing layer by yet another updraft. The more this happens, the larger the hailstones get. When the updraft can no longer support the weight of the hail, or it weakens, they fall.
To be classified as a hailstone, balls of ice need to be at least 5 millimeters in diameter, although they're often much larger than this. In fact, the largest recorded hailstone ever fell to Earth on July 23, 2010 in Vivian, South Dakota. This hailstone, found by local resident Les Scott, was an enormous 8 inches in diameter — and that was after it had melted for a little while. At two pounds in weight, this massive chunk of ice was nearly the size of a volleyball.
Hailstones are usually milky white in color and very hard. They can do severe damage to trees and property and can be deadly to people and livestock.
Sleet
Sleet is probably the most perplexing kind of precipitation to fall. Many people use the term sleet when referring to the mix of rain and snow that you sometimes see when a line of warm and cold air masses meet. Both the British and the Canadians refer to these rain-snow mixes as sleet, but the unofficial term for this wintery mix is "snain."
Americans define sleet as ice pellets. It's very similar to hail, but much smaller — less than 5 millimeters in diameter — and forming under different conditions. Sleet is a winter weather occurrence and is usually appear as clear, hard pellets..
Sleet starts out as snowflakes high in the clouds, then falls through a warm layer of air, where it melts and turns into partially melted snowflakes and raindrops. Before reaching the Earth's surface, sleet must fall through another layer of below-freezing air, where it re-freezes into ice pellets. It hits the ground with that all-too-familiar sound that's unmistakable to those of us who live in cold climates!
Freezing Rain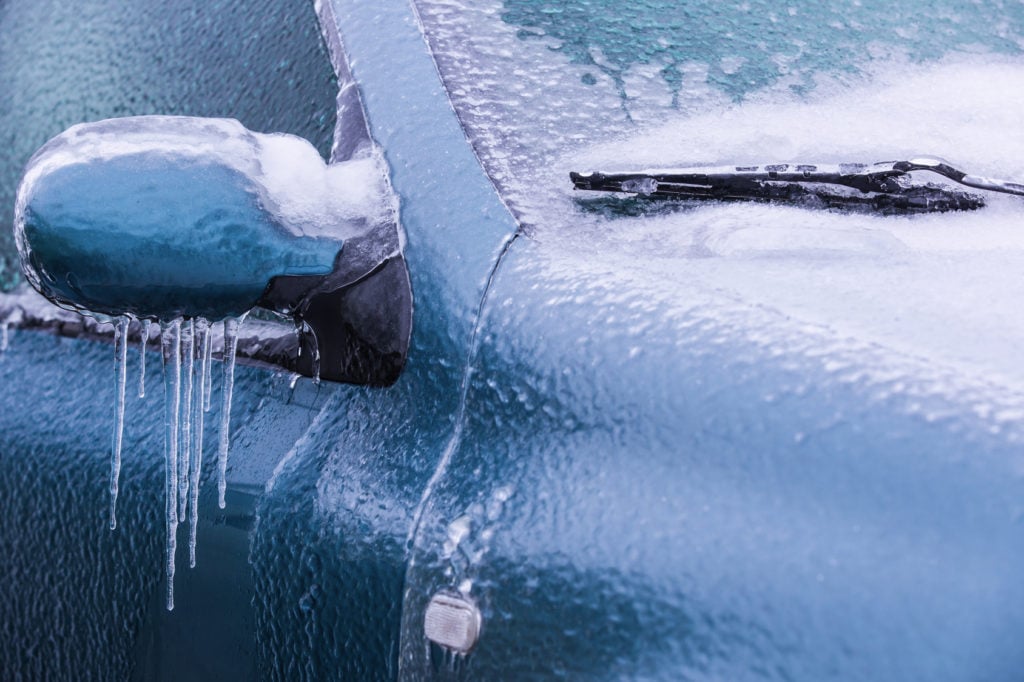 Freezing rain is another winter occurrence and probably the most dangerous for pedestrians and motorists. The formation of freezing rain is very similar to that of sleet — so similar, in fact, that you'll often see sleet and freezing rain at the same time if the surface temperature is just right—32 degrees F. Like sleet, freezing rain usually starts as snowflakes, and then falls through a warm layer in the atmosphere where it turns into rain. It refreezes when it touches surfaces that are below freezing temperatures. It's telltale mark is that "glazed donut" effect on cars and sidewalks, and is what downs tree limbs and power lines.
Graupel
What? You've never heard of graupel? It's a real thing and looks a lot like sleet or small hailstones, but the small balls are made of snow, not ice, and they are white. They almost look like tiny Styrofoam pellets.
This form of precipitation starts as snowflakes, then those snowflakes grow larger and larger as supercooled water funnels up into the clouds and bonds to the flakes. You can tell the difference between graupel and hail or sleet by picking up the tiny snowballs — if they're soft and easy to crush, it's graupel. In fact, graupel is often referred to as "soft hail." It often bounces and breaks apart once it hits the ground.
What's falling in your backyard? Be sure to take pictures and tag us on social media. If you're lucky, you'll get a chance to see a little bit of everything this winter!

Amber Kanuckel is a freelance writer from rural Ohio who loves all things outdoors. She specializes in home, garden, environmental, and green living topics.