12 Herbs and Spices To Add For Good Health
A sprinkle of this, a pinch of that, and you could turn a tasty dish or drink into a healthier one. Here's how.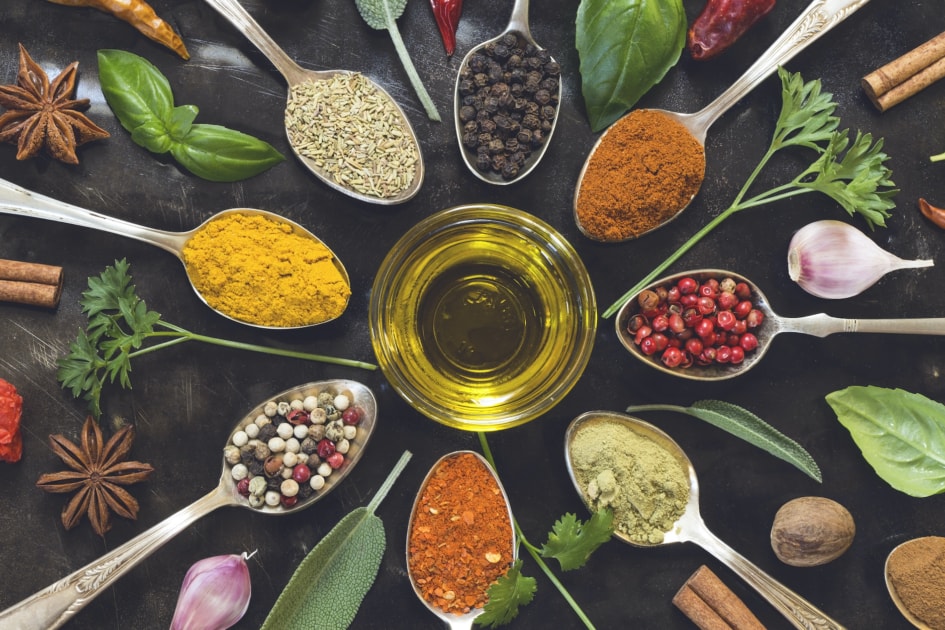 Did you know that some common everyday spices double as antioxidants? It's true! A sprinkle of this, a pinch of that, and you could turn a tasty dish or drink into a healthier one. Here's how.
First, What Are Antioxidants, And Why Do We Need Them?
Antioxidants play a key role in disease prevention by ridding the body of harmful free radicals. An excess of cell-damaging free radicals compromises our immune function.
Dark chocolate, berries, sweet potatoes, pecans, tomatoes, carrots, and broccoli are great sources of antioxidants. Yet eating antioxidant-rich foods may not be enough.
In Prescription for Nutritional Healing: The A-to-Z Guide to Supplements, Phyllis A. Blanch, CNC states that while many antioxidants can be obtained from food sources, it's difficult to get enough from these sources to hold back the free radicals constantly being generated in our polluted environment. "Antioxidants work synergistically to give protection against free radical damage, so it's better to take small doses of several different antioxidants than a large amount of only one."
Antioxidants in Herbs and Spices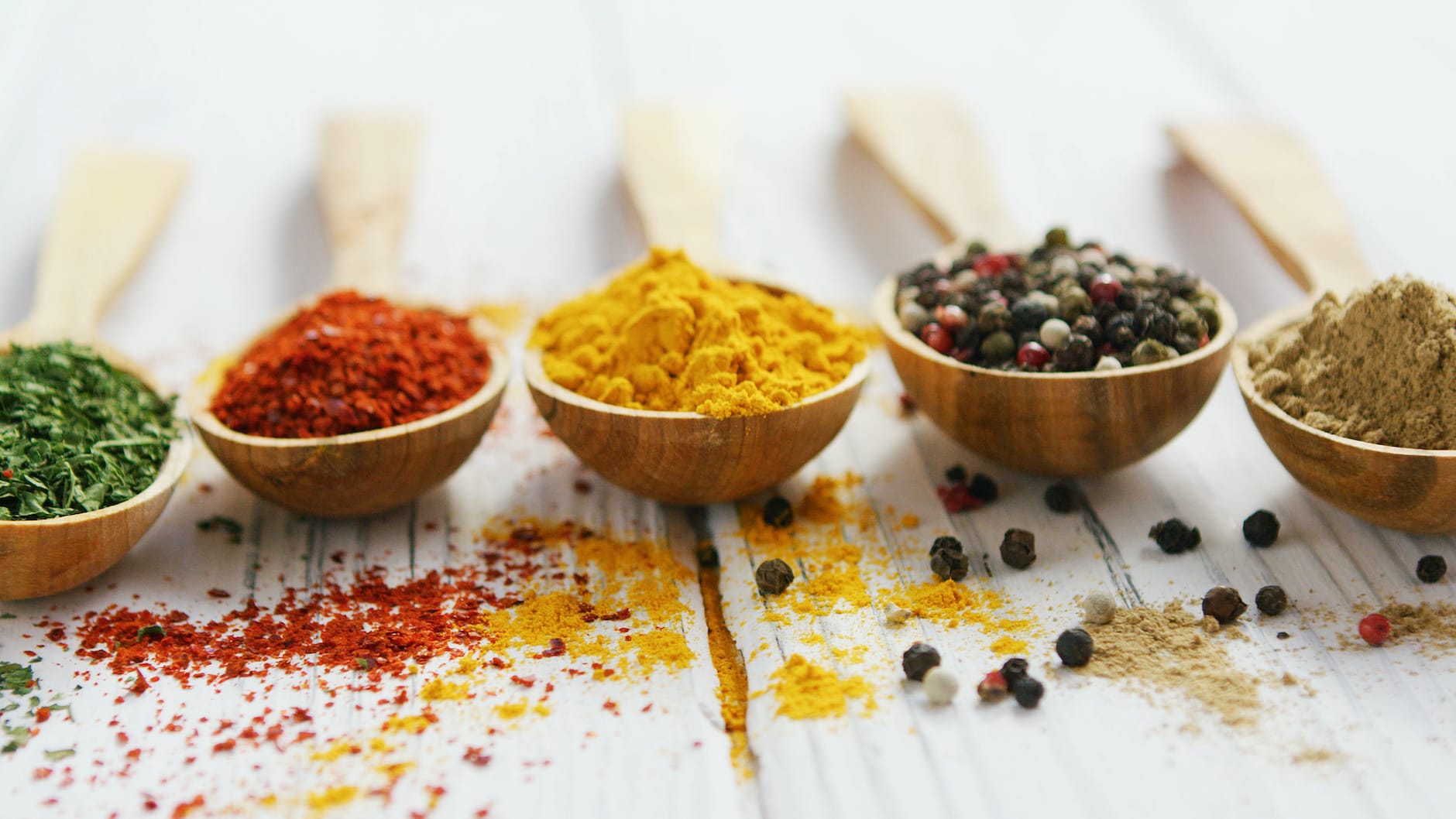 So, where could you look for additional antioxidants? Think spices and herbs! Certain herbs and spices have been found to be richer, more concentrated sources of antioxidants than the foods mentioned above.
It's easy to incorporate spices into your meals and beverages throughout the day. A little goes a long way to up your intake.
Top 12 Antioxidant Herbs & Spices (By ORAC Value*), Ground or Dried
High ORAC spices (and foods) may help contribute to lowering your risk of disease.
| Herbs and Spices | ORAC* Value |
| --- | --- |
| Cloves, ground | 314,446 |
| Cinnamon, ground | 267,537 |
| Oregano, dried | 159,277 |
| Turmeric | 102,700 |
| Cumin | 76,800 |
| Parsley, dried | 74,349 |
| Basil, dried | 67,553 |
| Curry Powder | 48,504 |
| Sage | 32,004 |
| Ginger, ground | 28,871 |
| Pepper, black | 27,618 |
| Chili Powder | 23,636 |
*ORAC is the abbreviation for Oxygen Radical Absorbance Capacity units, a unit of measurement for antioxidants developed by the National Institutes of Health (NIH). No daily serving quantity has been established.
What are your favorite spices to add to foods? Tell us in the comments below!

Deborah Tukua is a natural living, healthy lifestyle writer and author of 7 non-fiction books, including Pearls of Garden Wisdom: Time-Saving Tips and Techniques from a Country Home, Pearls of Country Wisdom: Hints from a Small Town on Keeping Garden and Home, and Naturally Sweet Blender Treats. Tukua has been a writer for the Farmers' Almanac since 2004.