16 Helpful Items To Borrow From Your Public Library!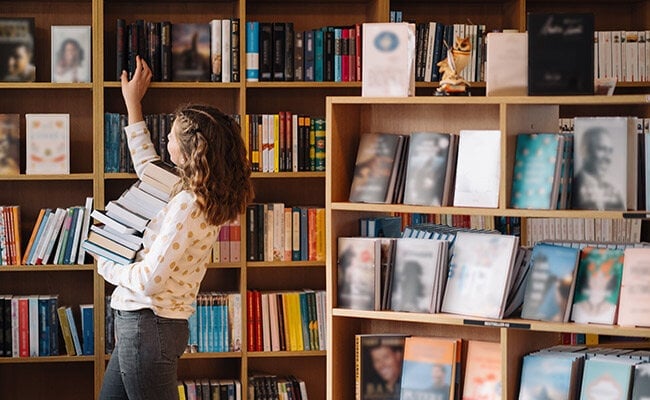 Many people see libraries as a place to borrow books and study, but few realize how many other resources public libraries have to offer. In addition to books, you can borrow movies, music, audiobooks, and even video games! But did you know that some libraries have tools that you can borrow for activities and DIY projects? From telescopes to musical instruments to sewing machines and baking supplies, public libraries have an array of items that you may not expect. In addition to being a great money-saving option, borrowing these items allows you to test your interest and skill level before making an investment, which can be especially helpful. We hope our list here inspires you!
Public Library "Library Of Things"
Every public library has different offerings, usually classified under the category "Library of Things." If you are new to your neighborhood, find your local library here.
1) Garden Tool Sets And Basic Toolkits
While perusing books at the library for new or innovative gardening ideas, you can borrow a set of gardening tools to work your own garden plot at home. Here at the Farmers' Almanac, gardening is one of our specialties. Visit our website and annual print edition for up-to-date planting guides. Need help fixing items around the house? Borrow a basic toolkit along with a home repair guide from the library.
2) Telescopes and Binoculars
Calling all stargazers and bird watchers! First, see what's happening in the cosmos according to our monthly Night Sky Guides. Then call your local library to reserve a telescope or set of binoculars for spectacular viewing. Planning a hike? Nature lovers and bird watchers will enjoy having a pair of binoculars along for detailed views of picturesque vistas and wildlife.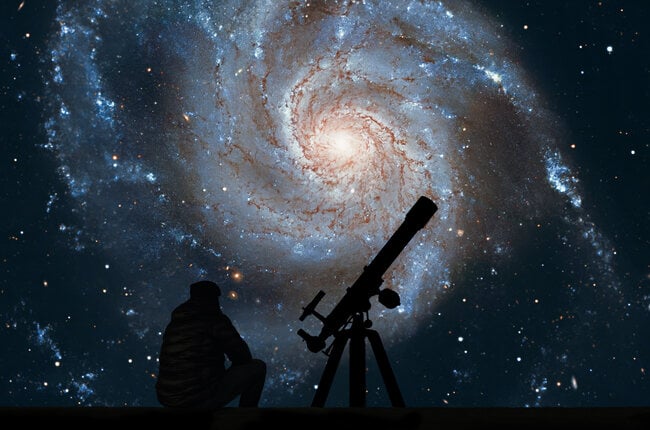 With a library card, you borrow seeds and grow vegetables, herbs, and flowers. Be sure to save and return open-pollinated or heirloom seeds from the plants you harvest to keep the growing cycle going. Many public library sponsored seed swaps and have helpful Facebook community pages for you to connect with likeminded gardener friends. Follow FA on Facebook here. Here is our guide for sowing seeds and transplanting seedlings.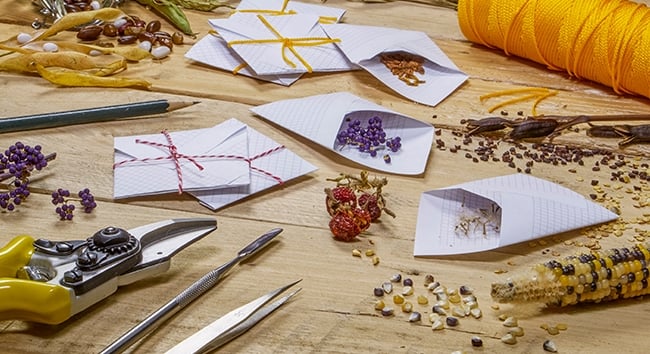 4) Museum Passes
Who doesn't like free passes? The Public Library System's museum pass program offers its cardholders free admission to area art and music museums, children's museums, zoos, science museums, botanical gardens, and historical mansions and estates.
5) Power Washer
Cleaning the patio, walkway or exterior of your house is an annual chore for many homeowners. Looking to rent a pressure washer near you? Before spending $40 to $100 a day for rentals, check your local library of things list to see if one is available, free for use to cardholders.
6) Carpet Cleaner
The cost of renting a machine from a home improvement or grocery store starts at about $40 for 24-hour usage. While it's less expensive than purchasing a carpet cleaning machine, the library of things listing often includes carpet cleaners, free to use, when available.
7) Cake Decorating Kit
Want to decorate a cake for an upcoming party or event? Instead of investing in a bunch of cake decorating supplies, you can borrow a cake decorating kit along with a DIY book from your local library. If you find cake decorating, a hobby you want to do more of, then you'll know what to shop for when purchasing your own set.
8) Nutcracker
Pecan pie is a classic holiday dessert. Cracking and shelling pecans as a family can be a special annual tradition. Don't have a nutcracker? Check the "Library of Things" listing at your public library to borrow one. And if you're looking for a new take on traditional pecan pie, try our Caramel Pecan Pie recipe!
9) Food Dehydrator
Extend the shelf life of orchard and garden produce like apples, grapes, cherries, tomatoes, mushrooms, herbs, onions, kale, spinach, and other greens with a food dehydrator on loan from your public library. Dry fruits for homemade trail mix or make your own jerky from venison or beef—ideal snacks for hiking and camping trips! Here are 10 tips for saving money on your next camping trip.
10) Art Prints
Would you like fine art prints in your home or apartment, but it's not in your budget? Check your public library for artwork on loan by Claude Monet, Vincent van Gogh, Georgia O'Keeffe, Henri Matisse and more.
11) Sewing Machine
Whether you need to sew simple repairs to clothing or want to machine sew a new quilt, as part of the "Library of Things" network, public libraries loan sewing machines to those with library cards.
12) Light Therapy Lamp
Light therapy is used at home to improve seasonal affective disorder (SAD), depression, and sleep disorders. Before purchasing your own lamp, borrow one from your local library to make sure it works for you. Check your library website for availability.
13) Musical Instruments
Before investing in a musical instrument, consider trying one out first. It's no surprise that the "Music City," Nashville public library, for example has ten different musical instruments, including ukuleles, lyre harps, lap harps, xylophones, electric piano keyboards, handbells, bongo drums and more available. Check your library website for availability and to place an instrument on hold.
14) Metal Detector
Metal detecting is a relaxing and enjoyable hobby for many. With a metal detector on loan from your public library, you can search public beaches, parks, campgrounds, and even your own yard or fields at the family farm for treasures!
15) Photography Light Box
A light box makes photographing objects look their best. Borrow one from the library to photograph items you craft such as jewelry, pottery, leather goods, wood carving, etc. A light box may help you turn a hobby into a source of income. Build a portfolio or use photos to sell your handcrafted items online. Speaking of … have you visited the FA online store? We have thoughtful and affordable gifts for any occasion.
16) PA System (Speakers And Microphone)
Whether you're planning a book reading, garden club meeting or a wedding reception, borrowing a microphone with a speaker helps make your event a success and saves money. Check the public "Library of Things" list in your area.
How to Borrow
To see what useful items you can check out with your library card, visit the website of a public library near you. Search "Library of Things" for a complete online listing. Or call to ask a librarian for information. The larger the city, the greater your chances of finding what you need. Not all locations have the same inventory. Categories vary, ranging from musical instruments, tools and electronics, health and fitness, cooking tools and appliances, activities and games, crafts and hobbies, and travel, etc.
Join The Discussion
Have you ever borrowed tools or equipment from your local library?
Did this article inspire you to explore a hobby or activity? We hope so!
Share your experience in the comments below!
Related Articles
Farmers' Almanac Planting Calendar
Monthly Night Sky Guides For Stargazers
10 Tips For Camping On A Budget

Deborah Tukua is a natural living, healthy lifestyle writer and author of 7 non-fiction books, including Pearls of Garden Wisdom: Time-Saving Tips and Techniques from a Country Home, Pearls of Country Wisdom: Hints from a Small Town on Keeping Garden and Home, and Naturally Sweet Blender Treats. Tukua has been a writer for the Farmers' Almanac since 2004.