Scary Clouds That Look Like Tornadoes
Learn all about the many cloud formations that are often mistaken for the real thing, photos included!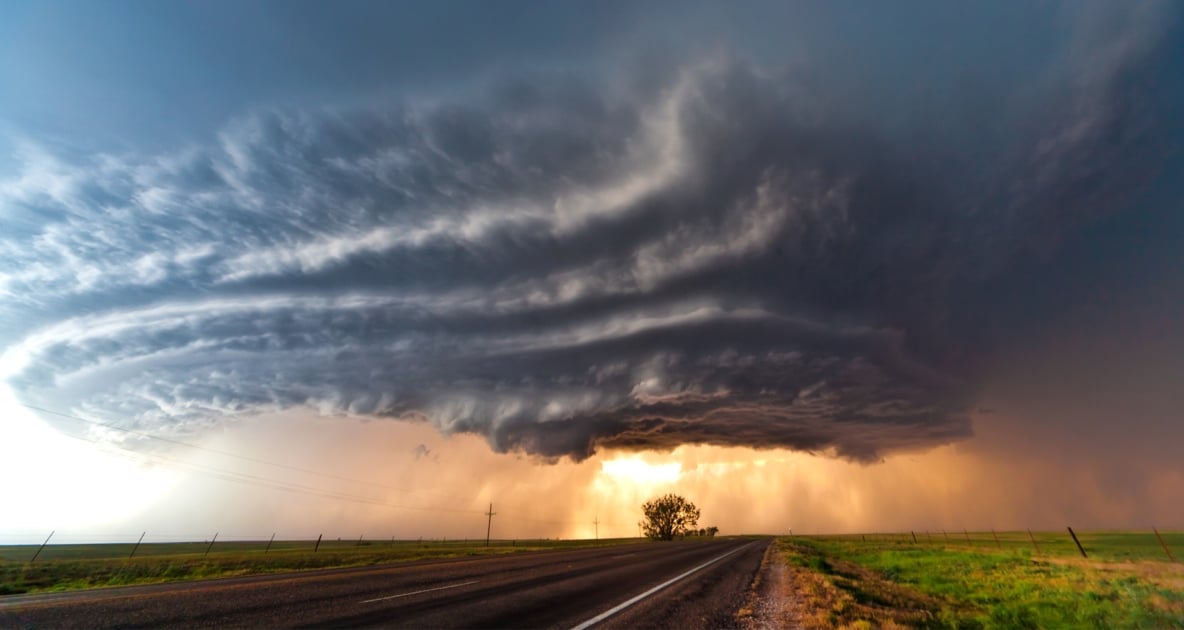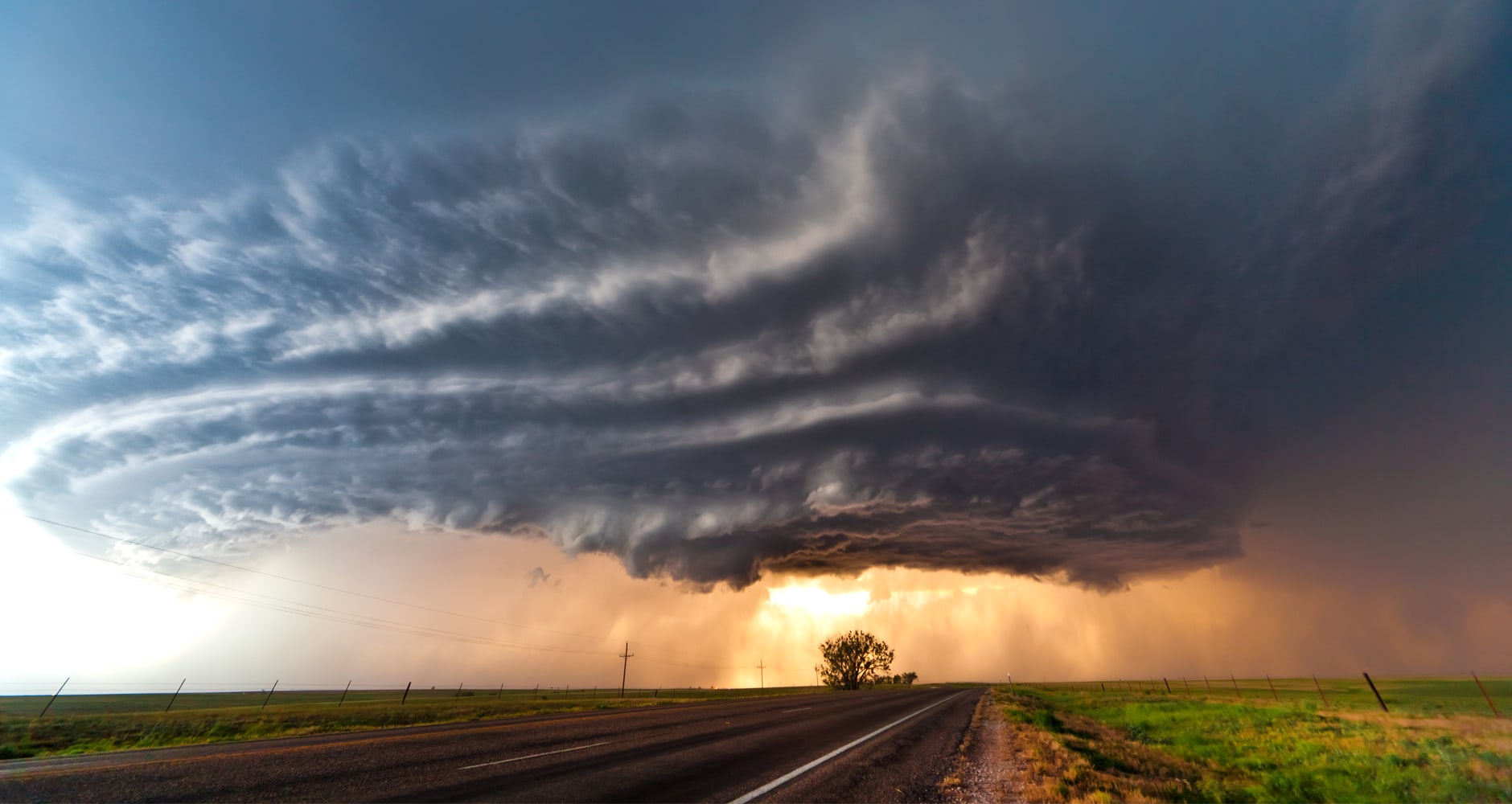 Have you ever looked up at a dark, ominous sky and seen a particularly frightening cloud formation? Fortunately for us, not every cloud that looks like a tornado is a tornado. The following cloud formations rank among those most often mistaken for tornados.
Scud Clouds
Scud clouds are cloud fragments that seem to hang much lower in the sky than the rest of the clouds and they can even form a point that makes them look just like a tornado. In actuality, these clouds are just smaller bits of condensation that aren't attached to the higher layers of thick cumulonimbus storm clouds. They form most often when cool, moist wind meets the warm air ahead of a thunderstorm. Scud clouds are usually harmless. The key is rotation, and scuds do not rotate.
Gustnadoes
Gustnadoes look like tornadoes, but they're actually much smaller, weaker columns of rotating air. Plus, unlike a tornado, they're not attached to storm clouds at all. Instead, they sometimes develop among the winds that precede a thunderstorm, and they can rise anywhere from 30 to 300 feet in the air. Their cloudy look comes from the dust that they pick up as they swirl over the ground. While not normally dangerous, some gustnadoes can reach wind speeds of 60 to 80 mph, which is equal to the speeds of an F0 or F1 tornado.
Roll Clouds
These clouds look like a gigantic tidal wave rolling across the sky. While roll clouds are not known to produce tornadoes, they do form along the leading edge or outflow boundary of some thunderstorms, and they sometimes precede dangerous storms like Derechos. Roll clouds are always horizontal and they never make contact with the ground or with the cumulonimbus clouds that form thunderstorms.
Shelf Clouds
Shelf clouds are low-hanging, horizontal wedge-shaped clouds associated with a thunderstorm. Usually there isn't any persistent rotation on a vertical axis within shelf clouds or within individual cloud fragments that extend downward from the shelf cloud, therefore, they are just another scary-looking cloud. The underside of the shelf appears "boiling" and quite turbulent.
Shelf clouds often resemble big waves or tsunamis and are quite scary-looking since they are usually very low-hanging, sometimes only a couple hundred feet above the ground. Most false tornado reports are usually shelf clouds.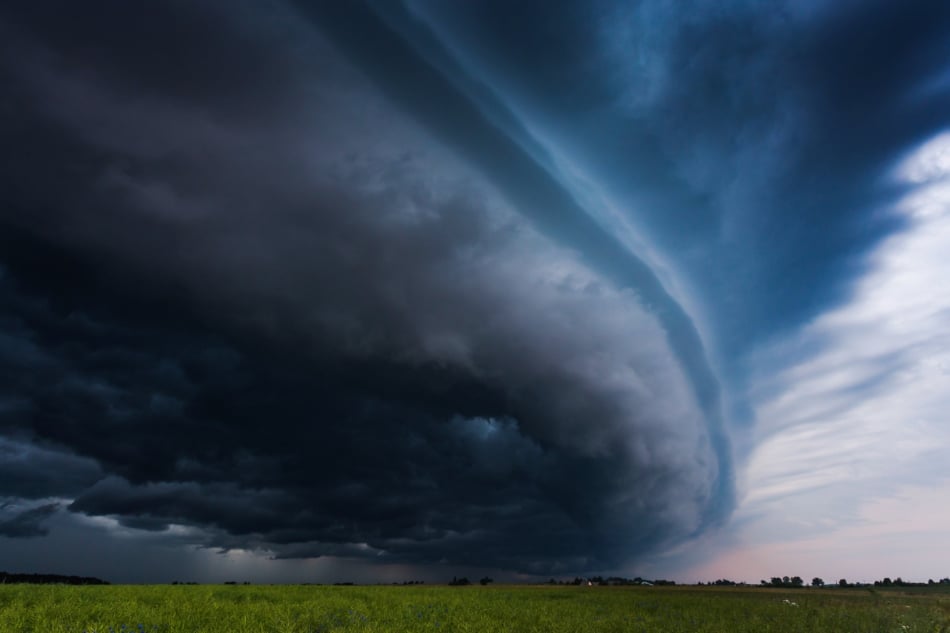 Wall Clouds
Of all the cloud formations, wall clouds are the ones that you need to watch. While not immediately dangerous, these clouds – which look like walls descending out of the sky – do sometimes produce tornadoes. Wherever there is an updraft into a cumulonimbus cloud, there is a chance for a wall cloud to form. Depending on the wind shear between the top and bottom of the cloud, they may even start to rotate. Not every wall cloud produces a tornado, but if you spot a wall cloud developing, tornado formation normally takes place between 10 and 20 minutes after the cloud first forms.
Tail Clouds
Tail clouds are a type of cloud that sometimes sprouts from wall clouds. They're caused by air flowing into the wall cloud, and they're easy to mistake for a small funnel cloud. If you watch a tail cloud closely, however, you'll notice that it has no rotation.
A Tornado's Telltale Signs
If you see a strange cloud but you're not sure whether it's a tornado or merely a lookalike, there are two things to watch for. First, tornados – and developing funnel clouds – always rotate.
However, since wall clouds and gustnadoes also rotate, you should also check the cloud's height. A true tornado stretches from the clouds all the way to the ground. Gustnadoes, on the other hand, stay on the ground but never make contact with clouds. Wall clouds, even those that rotate like a tornado, are attached to the rest of the storm cloud but don't touch the ground. Even funnel clouds, while there's a good chance that they'll turn into a tornado, aren't officially classified as such until they touch down.
Even though not every cloud turns into a tornado, it still pays to use caution during storms that could produce tornadoes. If you can't decide whether the cloud you're looking at is one of these scary-looking clouds or the real deal, the wise choice is to take cover!

Amber Kanuckel is a freelance writer from rural Ohio who loves all things outdoors. She specializes in home, garden, environmental, and green living topics.