Smoked Turkey Brunswick Stew Recipe
Leftover turkey provides the base for this this tasty southern favorite that could become a new family tradition. Try our easy, authentic recipe!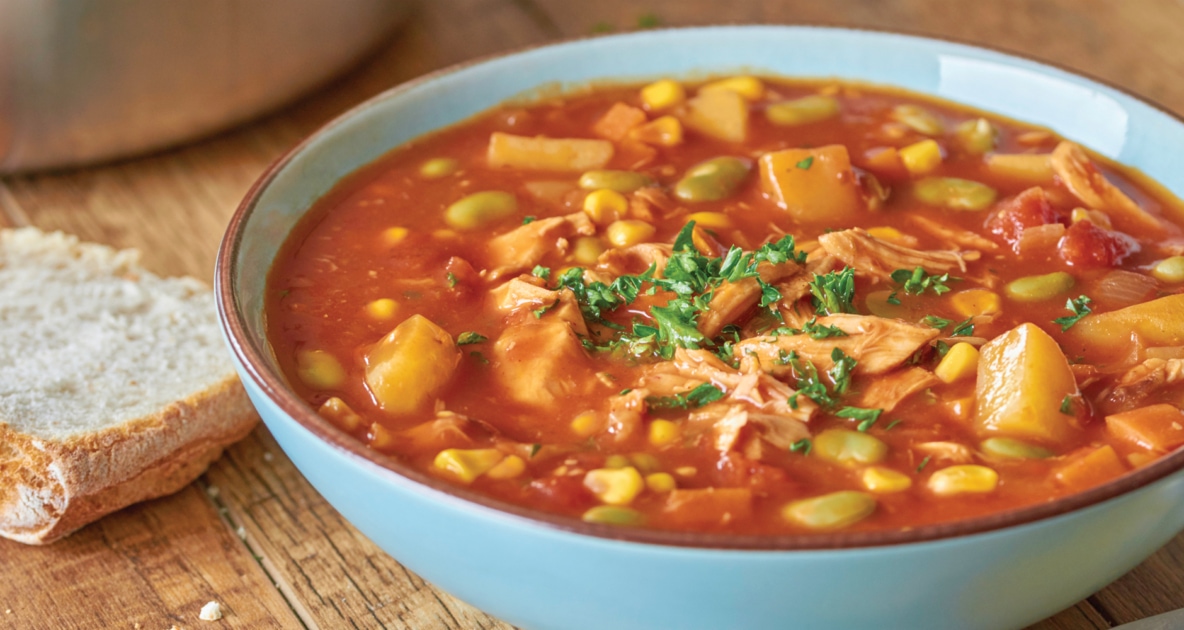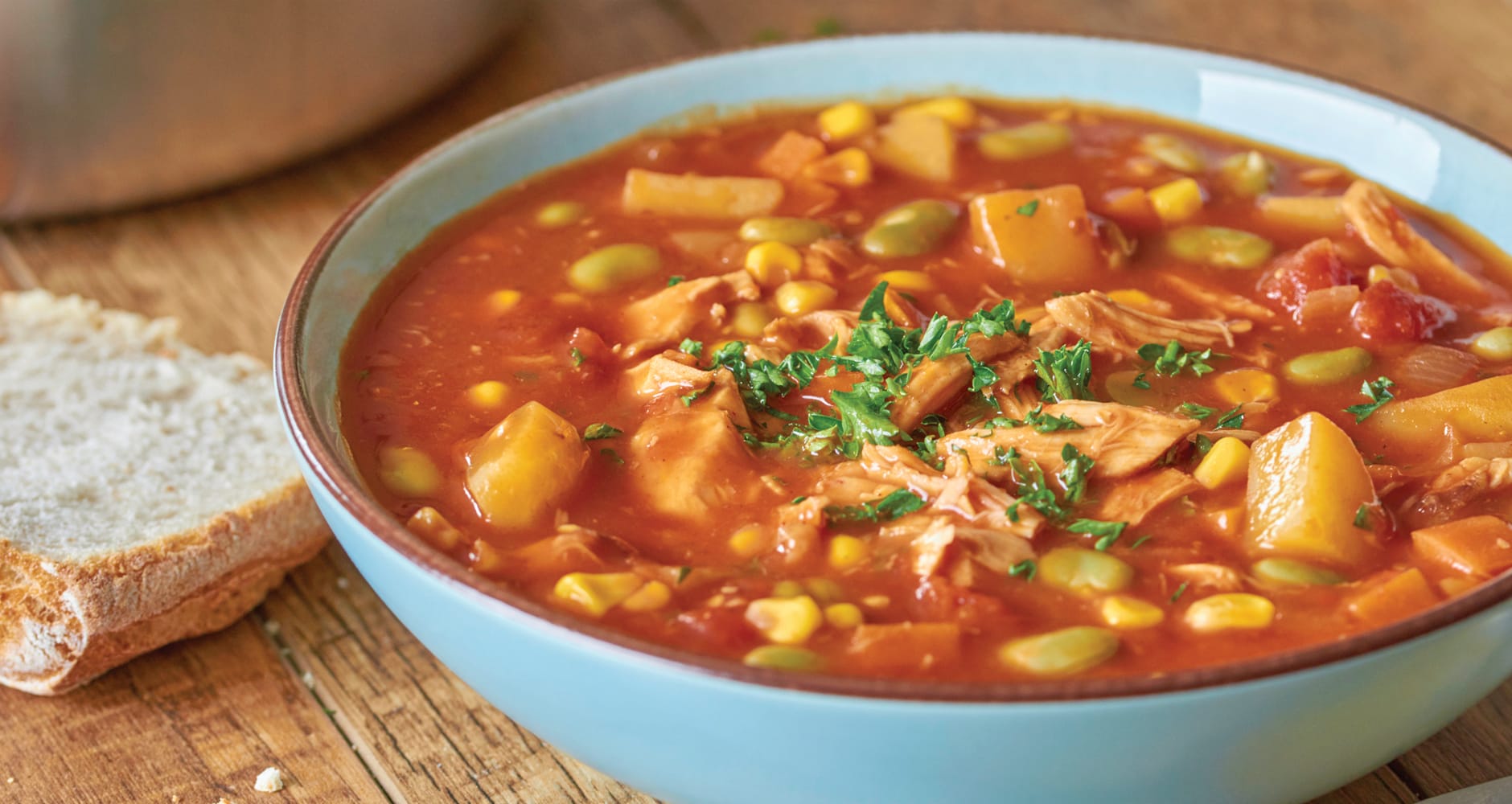 If you smoked a whole turkey for Thanksgiving, your crew will love this tasty, smoky stew that's easy to make and a great new way to use up that leftover turkey. But even if you didn't, you can still cook up a delicious batch using regular roast turkey meat and adding a couple of drops of liquid smoke to create a truly authentic version of this southern favorite.
The History of Brunswick Stew
There are as many versions of this delicious fall stew as there are stories about its origin. Residents of Brunswick County, Virginia, claim to be the originators of this stew in the 1800s during a hunting excursion. It contained squirrel and was prepared outdoors for the hunters over an open fire. The earliest versions were usually made with available wild game: rabbit, squirrel— even opossum.
Georgia cooks traditionally include a combination of meats, usually pork or beef, in their tasty version. However, Brunswick stew may precede early American history altogether.
In Marjorie Kinnan Rawlings book, Cross Creek Cookery, she states that Brunswick Stew was known to be a favorite dish of Queen Victoria (1819-1901), and thus can be traced to Brunswick (Braunschweig) in old Germany.
Regardless of its origin, Brunswick Stew has remained a true culinary favorite in this country for generations. Here's my go-to recipe: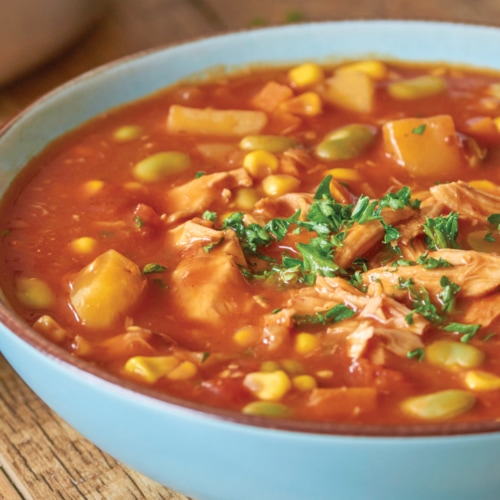 Smoked Turkey Brunswick Stew
Ingredients
1

tablespoon

olive oil

1

large

yellow onion, diced

5

cups

smoked turkey breast, shredded

1

14.5 oz.

can diced tomatoes

2 ½

cups

diced Yukon gold potatoes

2

cups

mixed vegetables, frozen.

4

cups

chicken broth

2

cups

water

1/2

cup

hickory-flavored barbecue sauce

¼

cup

apple cider vinegar

1

tablespoon

Worcestershire sauce

1 ½

teaspoons

sea salt

1

teaspoon

fresh cracked pepper

½

teaspoon

hot pepper sauce

½

teaspoon

garlic powder
Instructions
Heat the olive oil in a large stockpot over medium heat. Add the diced onion and cook until soft and translucent, about 5 minutes.

Add the shredded smoked turkey meat and remaining ingredients to the stock pot and stir to combine.

Bring the stew to a boil over medium heat. Reduce heat to low and simmer for 2 hours or until potatoes and vegetables are tender, stirring occasionally.

Deborah Tukua is a natural living, healthy lifestyle writer and author of 7 non-fiction books, including Pearls of Garden Wisdom: Time-Saving Tips and Techniques from a Country Home, Pearls of Country Wisdom: Hints from a Small Town on Keeping Garden and Home, and Naturally Sweet Blender Treats. Tukua has been a writer for the Farmers' Almanac since 2004.