Irish Soda Bread (Recipe) – Inside the St. Patrick's Day Favorite
This traditional bread is delicious for St. Patrick's or any day—try this easy recipe!
Even though we associate Irish Soda Bread with the celebrations of St. Patrick's Day, this simple peasant bread was created long after Saint Patrick himself roamed the earth, and out of necessity in order to make use of inexpensive ingredients like flour and sour milk. It was first baked up in Irish kitchens in the late 1830s, when baking soda was introduced to the United Kingdom as a bread leavening agent.
Interestingly, the Irish weren't the first people to bake with "soda." In fact, early Native Americans used pearl ash to leaven their bread.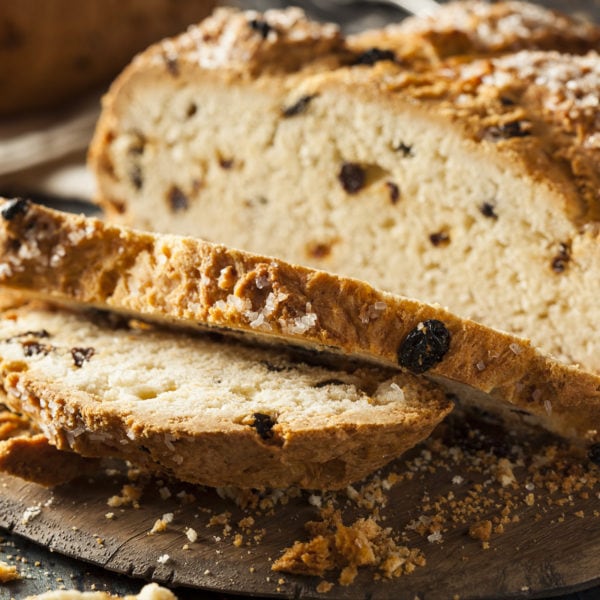 Irish Soda Bread
Ingredients
Instructions
In a large bowl, combine flour, soda, and salt and whisk together well. Stir in buttermilk until dough forms. Add caraway and/or raisins or currants and mix throughly.

On a lightly floured surface, knead dough about 30 seconds. Dough will be sticky so just use enough flour to coat your hands. Shape into round loaf.

Place dough on an ungreased baking sheet lined with a piece of parchment paper. With a serrated knife, cut a 1/2" X into the top.

Lightly beat egg yolk and brush over the dough.

Bake 50 to 55 minutes, or until the loaf sounds hollow when tapped on the bottom. Transfer from pan to rack and let cool.
This is an "Americanized" version of the traditional soda bread recipe, which didn't contain any add-ins. You can certainly make the recipe as authentic as you'd like. Either way, it's guaranteed to be delicious. Serve it warm, slathered with butter, toasted for breakfast— it's also the perfect addition to your traditional St. Patrick's Day menu!
Variation: You can also brush the top of your Irish soda bread with cream or milk and add sanding sugar.
Out of some ingredients? Try these substitutions.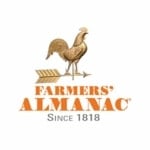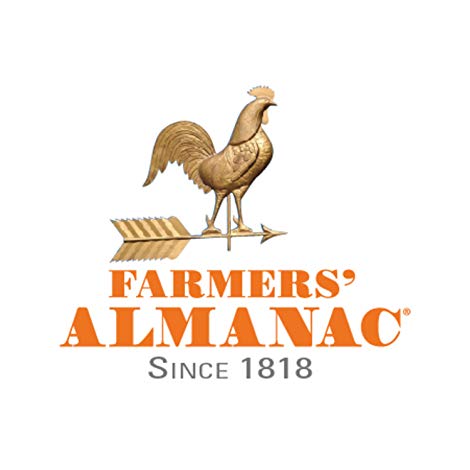 This article was published by the staff at Farmers' Almanac. Do you have a question or an idea for an article? Contact us!