Reach for the Stars! Stargazing with Kids
Introduce kids to the wonders of the night sky with these tips to make it fun for everyone!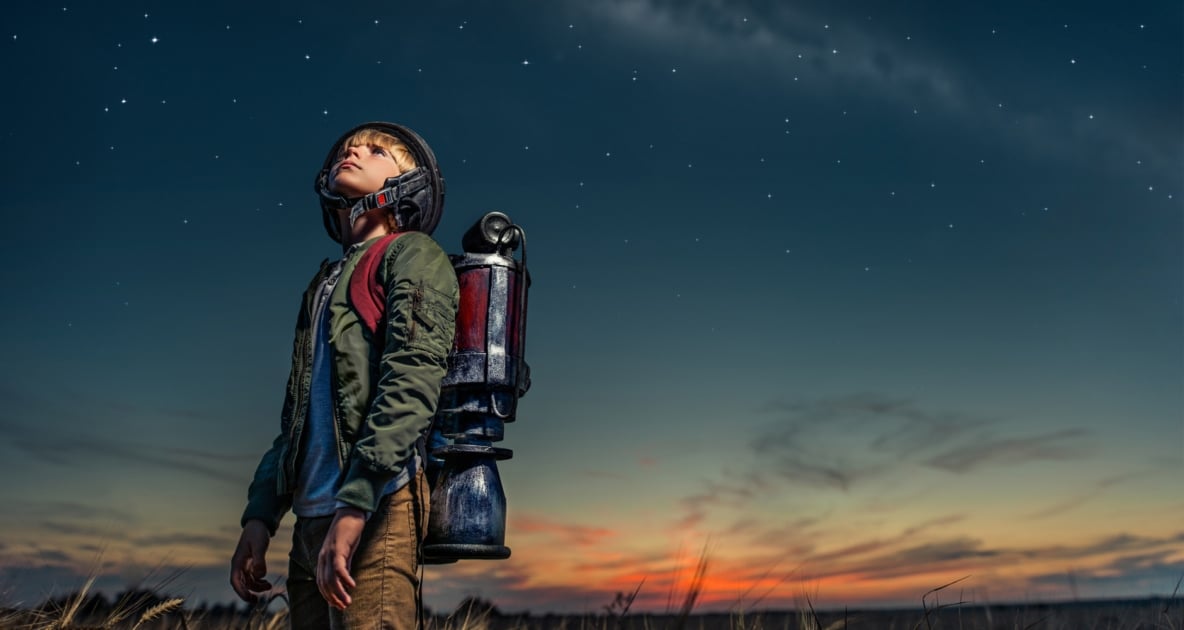 Have you or your child ever wondered what the difference is between a morning and evening star? Can we see our own solar system from Earth? Why do planets seem to change position in the night sky? How come some stars appear to twinkle and others do not? Is it possible to see satellites from here?
Introducing kids to stargazing can be a fun experience for all. From books to star maps to winter night hikes, first telescopes, knowing how to surf the universe, in a manner of speaking, can turn curious kids into budding stargazers and even accomplished young astronomers. So how can you get started stargazing with kids to make it a meaningful experience for all?
The Night Sky: So Much To See!
Often considered complex and daunting by the uninitiated, the night sky is bursting with constellations–88 in all–though not all visible at the same time of year. And while sources say it is possible to see a thousand stars on a single clear, moonless night; in addition to this, five Milky Way planets, several star clusters, a spiral galaxy, the occasional comet, and even the International Space Station are also visible under the right conditions—just waiting for young observers to pick them out.
Stargazing with Kids: Getting Started
To get started, star maps or charts that show the location of each night sky object, available online or found in astronomy magazines and books, are a good bet. Magazines such as StarDate, Sky & Telescope, and Astronomy offer monthly maps that show changing planet locations, among other things. Each of these also has online sites. And of course, our own website is full of astronomy offerings!
Check out our visible planets guide with dates for when to best see them!
According to stardate.org, learning the scales astronomers use to measure positions on the surface of the night sky is key to identifying objects, with varying methods such as a "grid of right ascension and declination on the celestial sphere used in the same manner as latitude and longitude on the Earth's surface." But for beginners, using your arm (the width of one finger at arm's length equals approximately one degree, while your fist equals 10 degrees) is a good way to go.
Early on, experts suggest planning some backyard viewing time on a clear night, although light pollution may mitigate what you see. This may be followed by a trip to the local wide-open state park where viewing may be less obstructed. A pair of binoculars can assist in your efforts to see the stars and other objects.
Picking The Right Telescope
Finally, when purchasing your own telescope, research suggests you may want to start with something basic and work up, depending on your child's age and sustained interest. And who knows, if conditions are right on that very special eve, an object may streak across the night sky–picked up by a budding Galileo (called "the father of modern observational astronomy") with his or her backyard telescope–that will make the art and science of stargazing a truly magical experience!
Beth Herman is a freelance writer with interests in healthy living and food, family, animal welfare, architecture and design, religion, and yoga. She writes for a variety of national and regional publications, institutions, and websites.
Keep Exploring