Can I Plant My Tulips In The Spring?
Tulips are a sure sign of spring, but can you plant bulbs now if you didn't get around to it last fall? Yes you can, with our tips!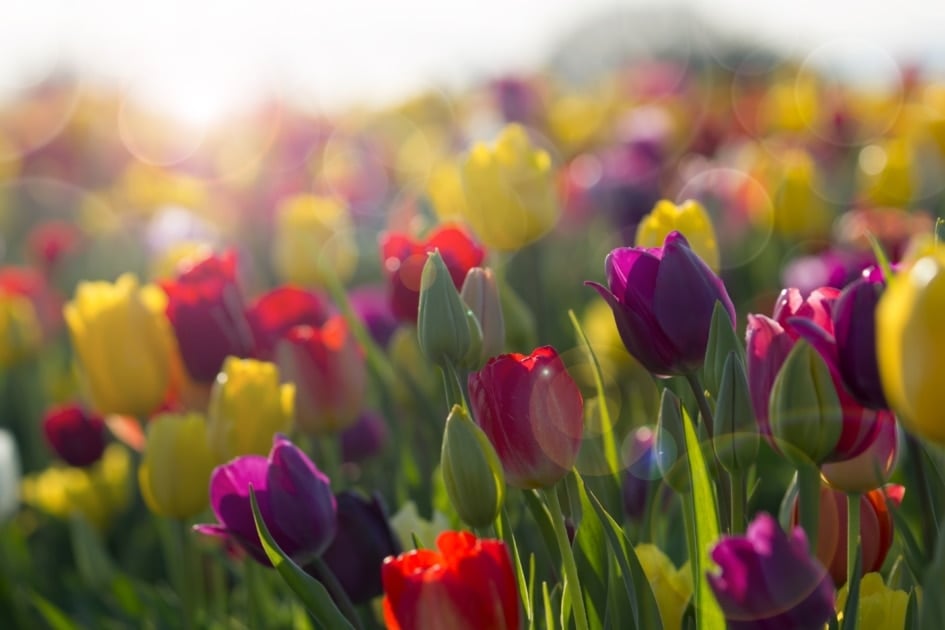 No flower represents spring better than the tulip. But every gardener knows that in order to enjoy them, you have to plan ahead. Tulips are planted in the fall to make way for beautiful blooms come spring. This is because they need a good 14 weeks of chilling at between 35 and 50 degrees in order to produce their beautiful flowers —which isn't helpful if you are eyeing the tulip bulbs that your garden center has on display. So what can you do? Can you still plant them anyway?
In cold climates, you may be able to get tulips to bloom, provided that you get out and plant the bulbs just as soon the ground is soft enough to dig. If there are a few more weeks of chilly weather, then the tulip may just bloom. Otherwise, you can refrigerate them as long as needed, then plant them a bit later in the spring for late blooms.
What About Replanting Blooming Tulips?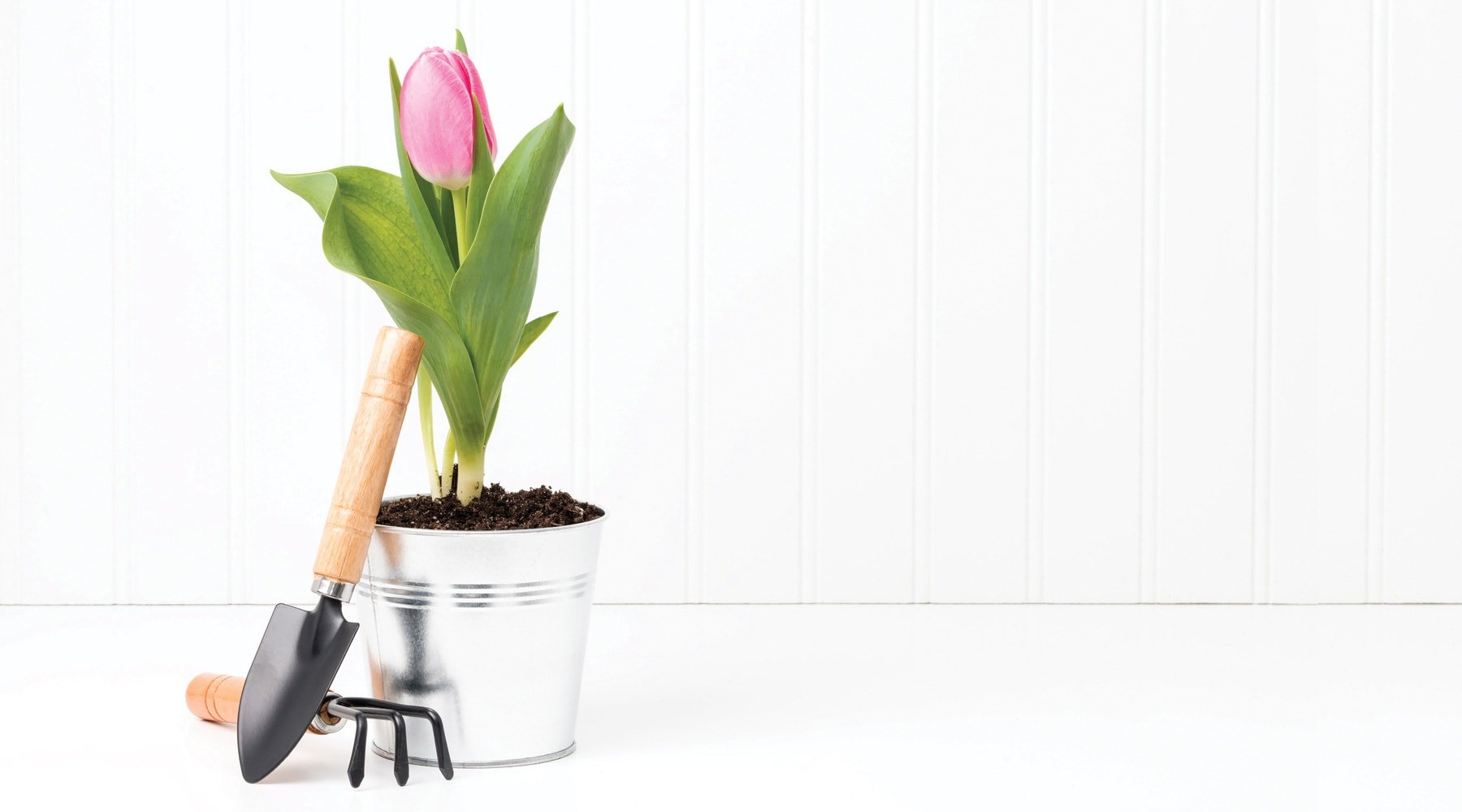 Those can still be planted outside, but you'll need to be careful. For one thing, tulips that are grown in pots are often a selectively-bred variety that is more like an annual than a perennial. If you do plant it outside, don't be surprised if it doesn't come back the following year.
If you decide to plant your potted tulip anyway, then you'll need to acclimate the plant to the outdoors. Do this by first placing the tulip in a shady spot. Every day or two, gradually move the tulip to a sunnier spot until it is receiving full, unfiltered sunlight. Then, dig a hole the size of the pot that the tulip is in. If you can, cut the pot away from the soil and place the tulip, soil and all, in the hole. If you can't cut the pot away from the root ball, then do your best to leave the roots as undisturbed as possible when you remove the plant from the pot. Once planted, water well and then care for as you would any other tulip.
What About Planting Tulips in Hot Climates?
In USDA hardiness Zones 7 through 10, the ground may not get down to at least 50 degrees for the 14 weeks that tulips require to bloom. But fret not—there are a couple of things you can do to get around the laws of tulips.
If you want to grow traditional tulips, then you'll need to dig up the bulbs each fall so that you can chill them in the refrigerator before planting. You can also keep your tulips in partial shade, where the ground stays a bit cooler.
Failing that, check out hybridized tulips that are designed to grow in warmer climates. Wild tulips, which are smaller than regular tulips, do well in Zones 7 and 8, as do Darwin Hybrids, which have been specially bred to withstand warmer temperatures. In Zones 9 and 10, you will almost certainly need to refrigerate tulip bulbs each year to get fresh blooms, no matter which variety you choose.
How to Plant Tulips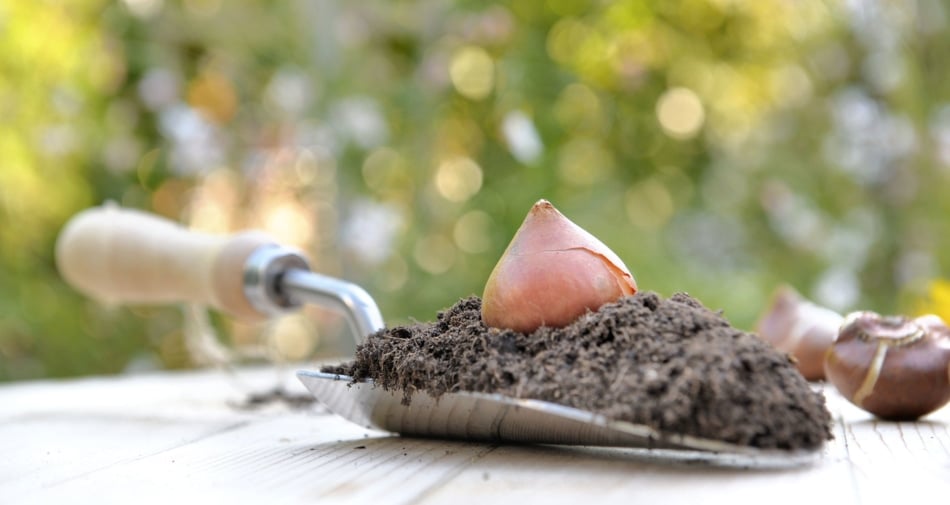 To start, you'll need to choose the right spot. Tulip bulbs like sunny areas, with good soil that isn't too wet but not too dry, either. Most gardeners plant their tulips between September and December because these cold-weather plants need to be chilled in order to bloom.
When you're ready to plant, remember that tulips, like most bulbs, prefer to be buried deeply. Dig a hole eight to 12 inches deep and place the bulb at the bottom with the pointed top facing upwards.
If you feel the soil needs more nutrients, then mix in a few handfuls of compost with the loosened soil before you bury the bulb. Then water the bulb in, place a thin layer of mulch on the soil and wait for spring!
Caring for Tulips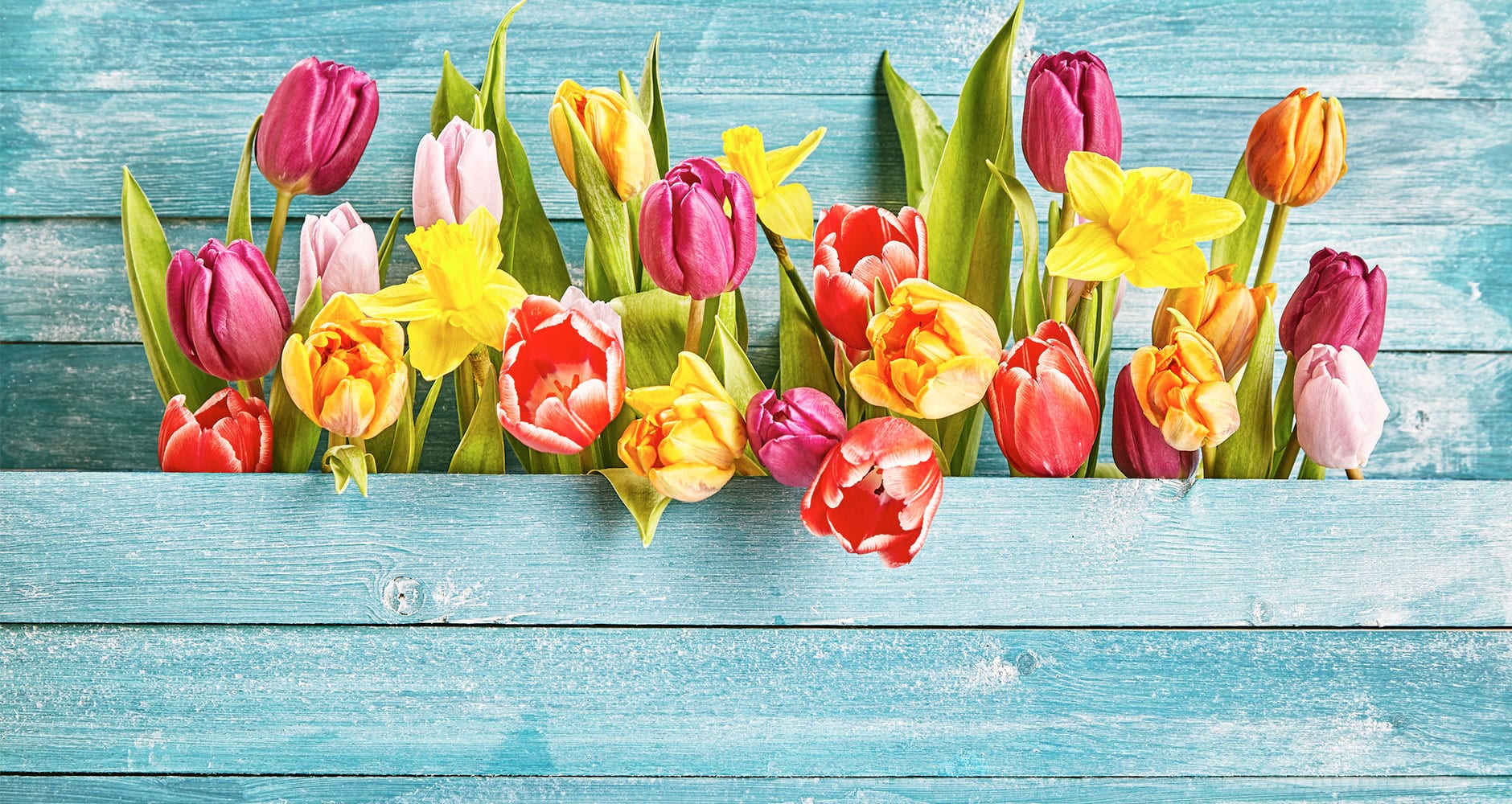 Tulips are wonderful in that they aren't fussy and don't come with a long list of maintenance needs. To care for your tulips, follow a simple calendar, like this:
In the early spring, you can fertilize with either a small amount of all-purpose fertilizer or some compost.
When tulips die back and turn completely yellow in the summer, you can trim away all exposed foliage.
Add new bulbs to your tulip bed in the fall.
Make sure that the area you keep your tulips doesn't get too wet, and in the spring, check the plants for diseases or pest problems as you would any plant in your garden.

Amber Kanuckel is a freelance writer from rural Ohio who loves all things outdoors. She specializes in home, garden, environmental, and green living topics.