40 Clever Upcycling Ideas
Don't toss it, reuse it! Turn trash into treasure by giving new life to the unused items found in your home, garage, or garden.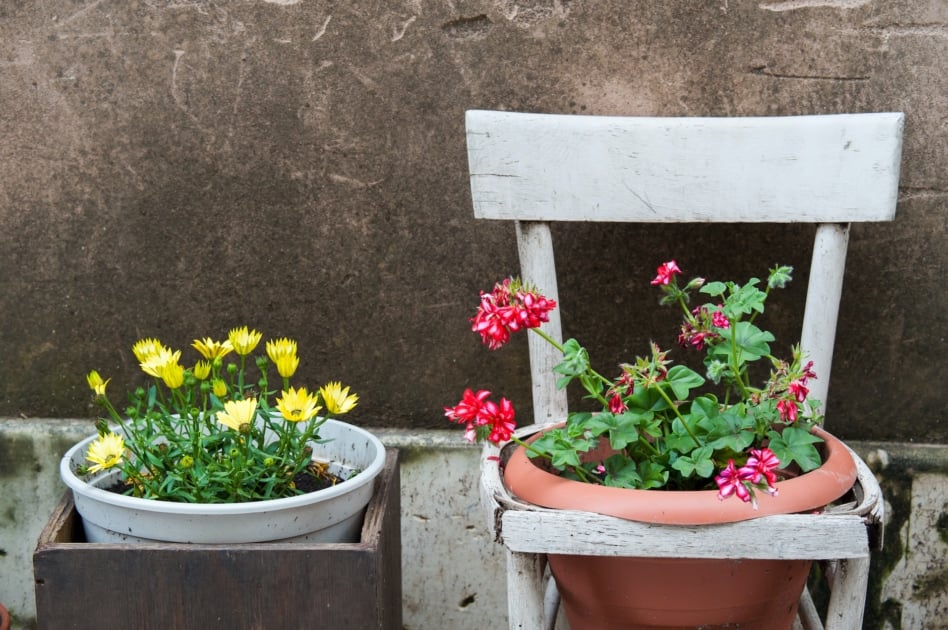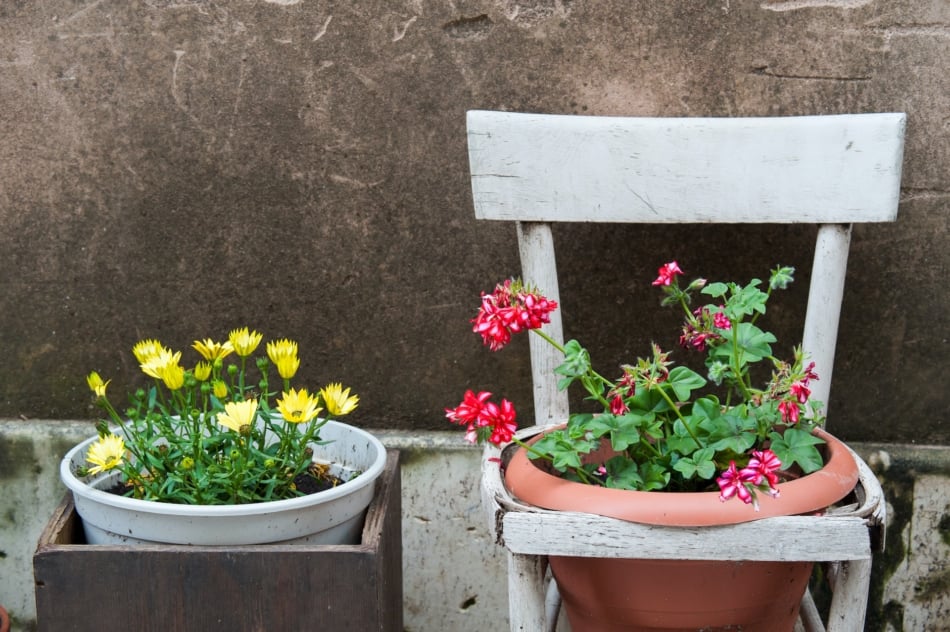 According to the Solid Waste Generation study done by the Environmental Protection Agency (EPA), the average American produces about 4.5 pounds of solid waste every day. This includes food waste, sustainable goods (like furniture), and non-sustainable goods (like paper and packaging). Even when a large portion of this waste is recycled, the majority still ends up in landfills.
If you really want to do your share toward creating a greener planet, try to reuse and repurpose household items—known as "upcycling"—that are broken or no longer serve a purpose, and turn trash into treasure by giving them new life!
Old or Broken Items
Use old drawers for under-the-bed storage. You can even add wheels onto the bottom for easy access.
Paint an old drawer fun colors and mount it on the wall as a shelf.
Use an old drawer found at a yard sale as a planter.
Turn an old door into a table by attaching some legs.
That old screen door or baby crib can serve as a charming trellis in your garden.
Take an old chair and paint it a vibrant color. Add it to your garden or front porch for lovely decor. Add a plant to the seat area if it's no longer usable.
An old mirror, bicycle, shutters, benches, ladders, and doors also add character to any garden, especially if they are painted a fun color.
Bent or Broken Silverware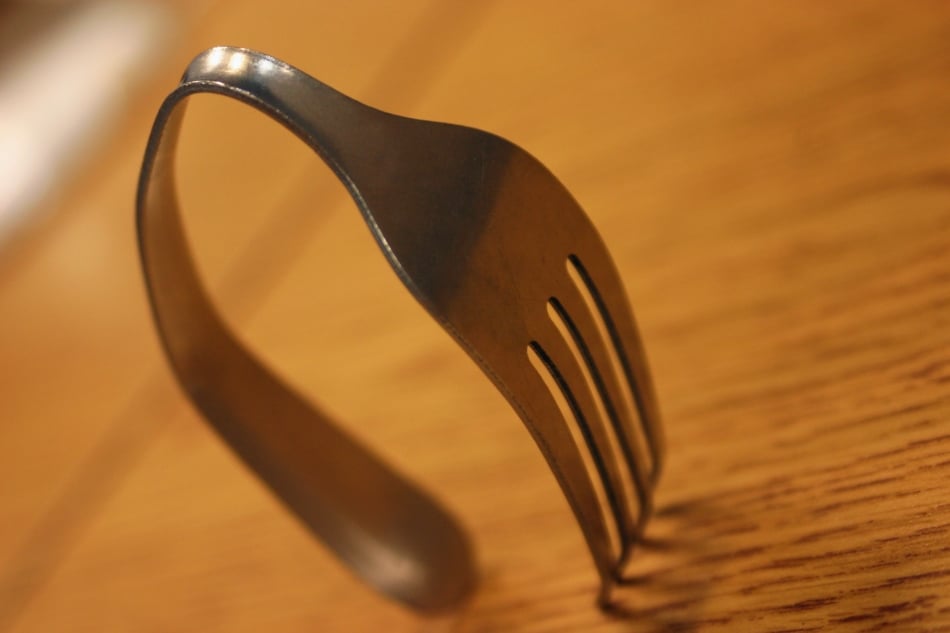 Glass Bottles
Make soap dispensers out of glass bottles. Just stick a pump into the top of any sized glass bottle and you have a reusable soap dispenser!
Turn empty wine bottles into flower vases, or even tiki torches for your garden.
If you have more wine bottles than you know what to do with, stick them upside down into the ground and create an edge for your garden.
Kitchen Gadgets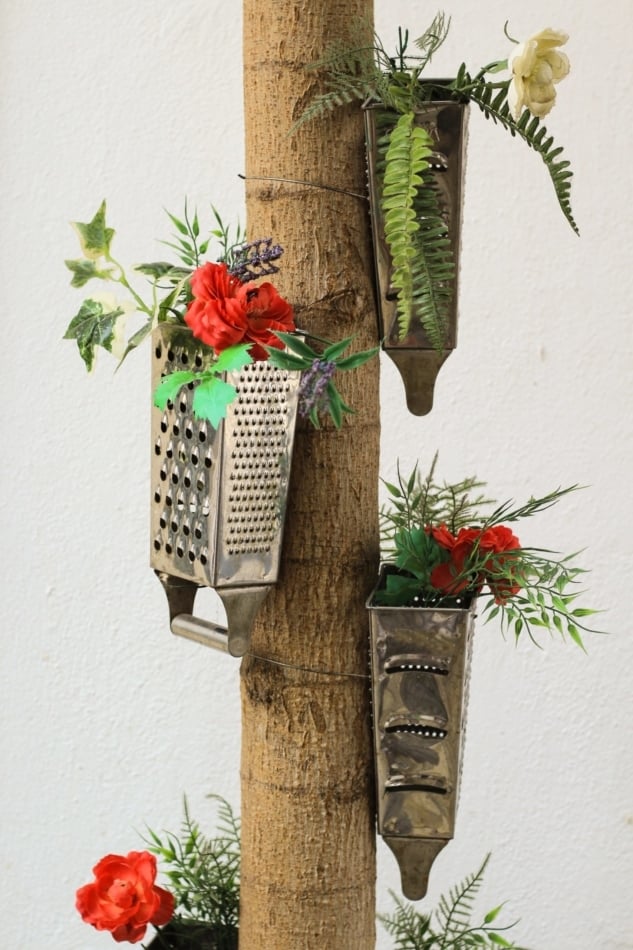 Use an old cheese grater to hang earrings (try painting it a fun color) or as a planter.
Reuse an old cupcake pan or ice cube tray as a drawer organizer.
Old or Broken Dishes
Old teacups make beautiful jewelry storage. One has a chip? Use it as a planter in the garden.
An old colander can serve as a hanging planter. Holes are already built in!
5. Glass Jars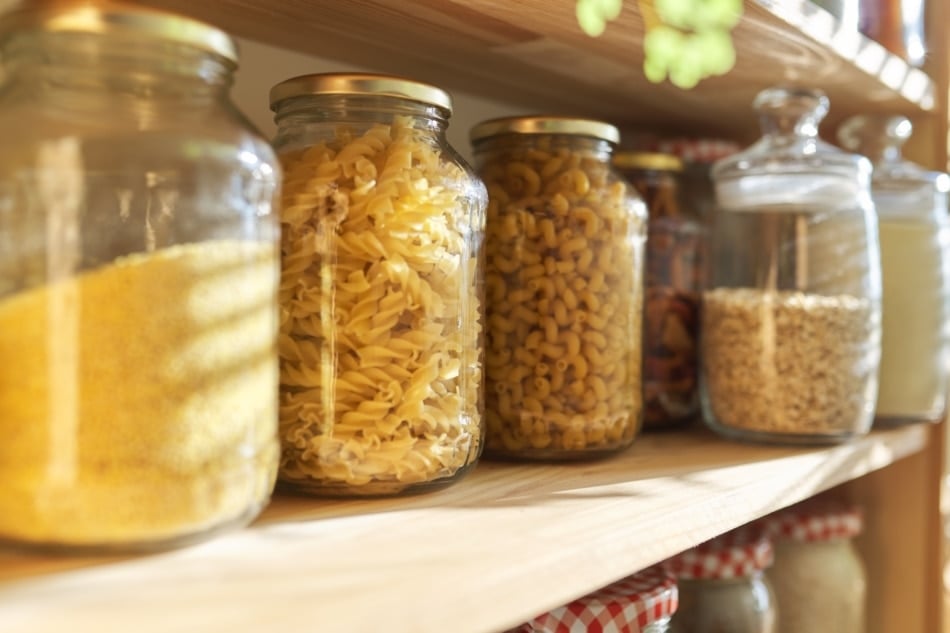 Glass jars make great vases, food storage containers, craft supply containers, vessels to give gifts, and bring meals to work.
Empty TP or Paper Towel Tubes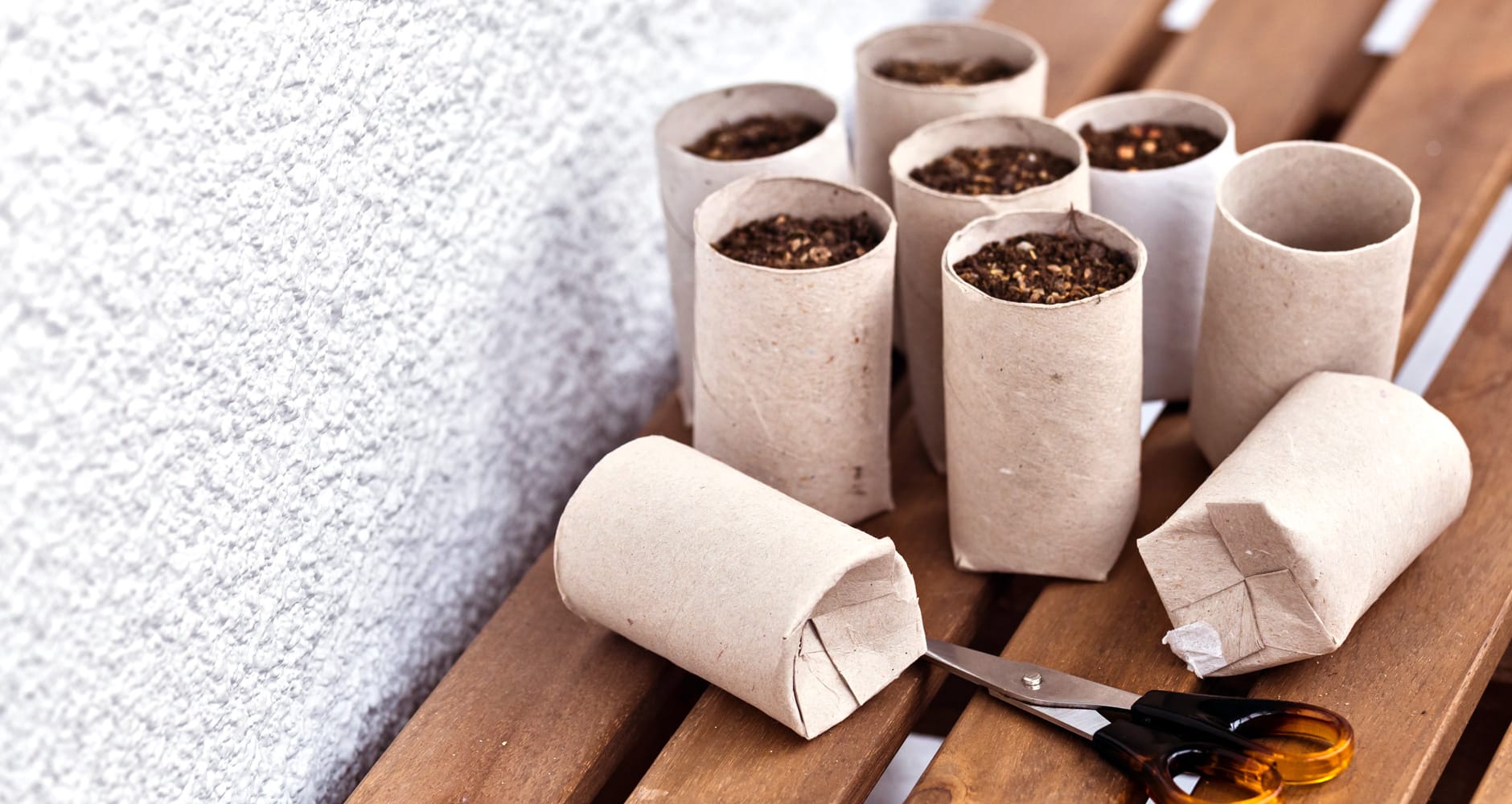 Save empty toilet paper tubes and use them as seed starters.
Turn one into a smartphone speaker. For free amplified music, simply cut a hole the size of your phone into the long side of the tube and slide your phone in it. More TP tube ideas here.
Use an empty paper towel tube to store kitchen tongs in drawers.
To vacuum hard-to-reach areas, like under beds and dressers, insert an empty paper towel tube into the end of your vacuum hose, and bend or flatten it to squeeze into these tough spots.
Old Clothes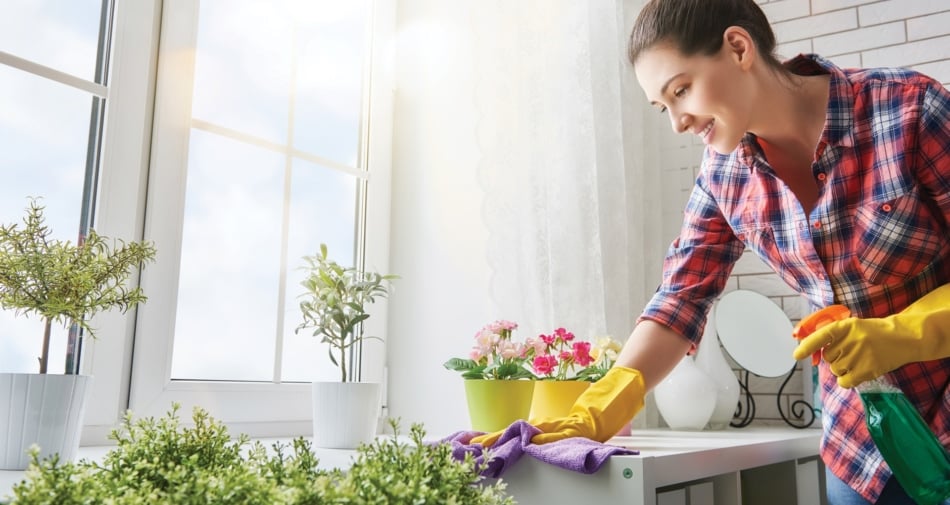 Old T-shirts can be turned into reusable cleaning rags and work great for cleaning windows.
Orphan socks can be used to dust—just put them on your hands and dust away. Then just toss them in the wash!
Did you know you can recycle clothes? Check it out.
Home and Garden Materials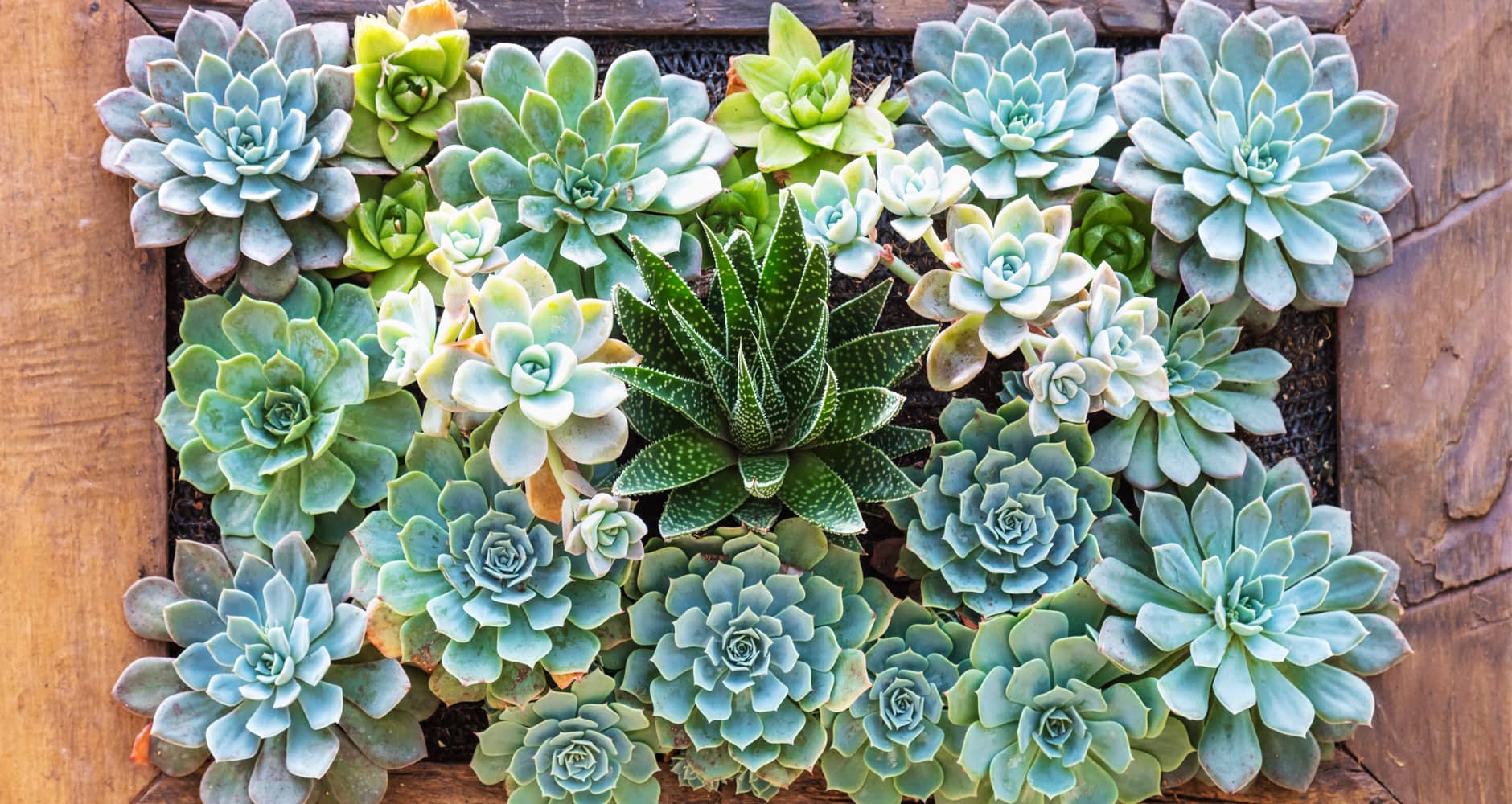 Turn an old window frame into a picture frame.
Broken mirror? Remove the glass and use the frame as a planter for small plants like succulents.
Turn an old shutter into a wall display. Hang it inside near the entryway and tuck pictures and mail into the slots.
Use old doorknobs as wall hooks.
Make a sprinkler out of an old garden hose. Simply take a nail and poke holes in the hose. An instant sprinkler the kids (and your lawn) will love.
Wood from around the house can be reclaimed and turned into many things. Try building a bookshelf or if your feeling very crafty, create a headboard for your bed.
Turn your unused outdoor fire pit into a small garden.
Remove the handle and hang an old garden rake on the wall and use the "hooks" to hang wine glasses, kitchen utensils or garden tools. You'll love these ideas!
Tires
Tires take up a lot of space in landfills and take ages to break down. They however are great items to upcycle: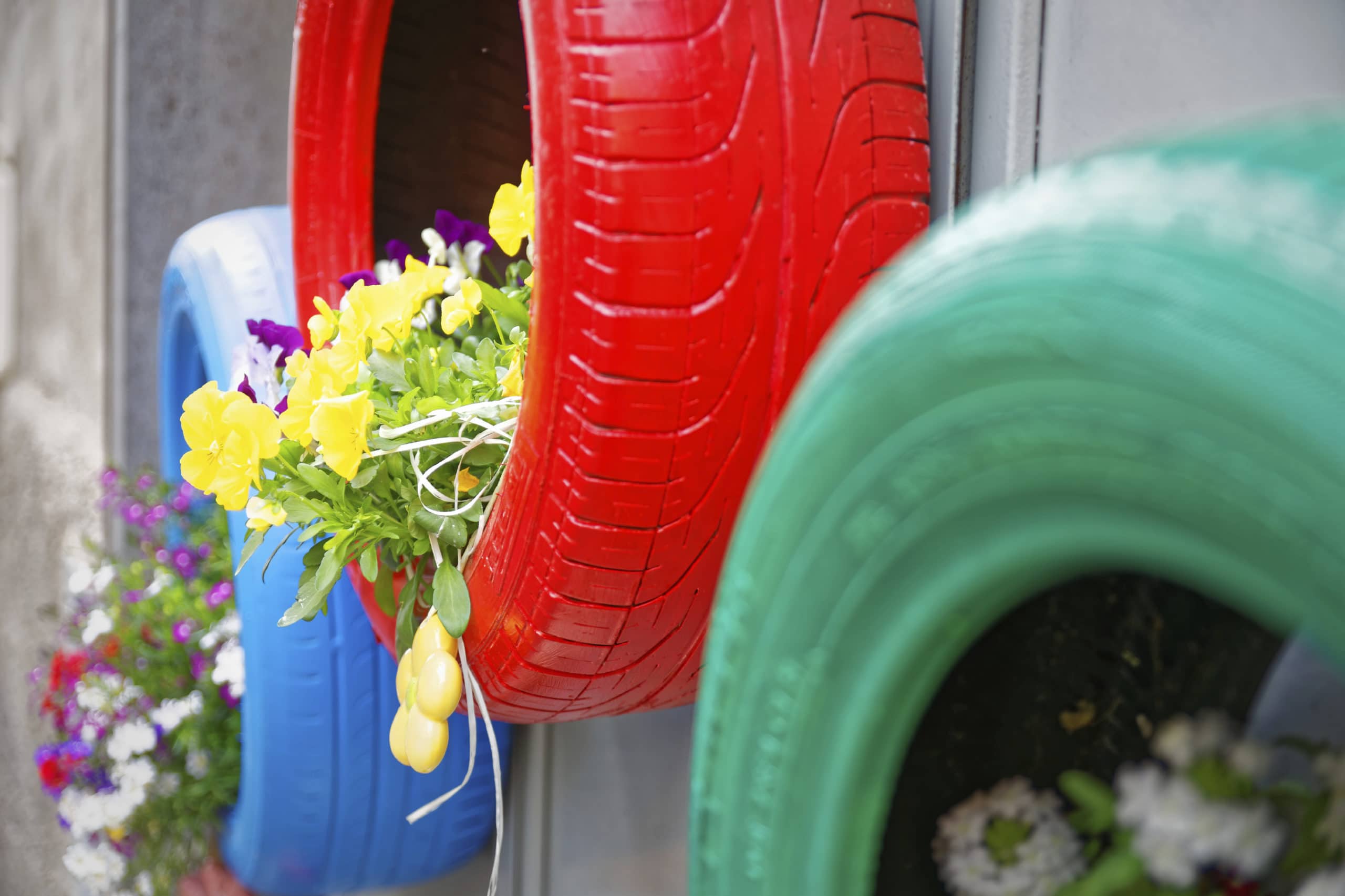 Tires can be turned into hanging planters (drill some holes into the bottom for drainage, and hang on an outside wall – pictured)
Make a rope covered chair or ottoman
Create a potato grow box.
Wood Pallets
Paint an old wood pallet and use it to hide garbage cans or air conditioner units.
Use old wood pallets as raised garden beds for lettuce and other vegetables. Keeps them in even rows!
Hang them and make shelves for herbs, flowers and garden accessories.
Turn one into a headboard.
Turn These Items Into Garden Planters
There are so many things you can use to spruce up your green space to make it interesting and fun: old boots, broken or chipped mugs, typewriters, and teapots make attractive garden planters. Get creative!
Want to make a hanging planter? Use an old tall lamp base and a basket to create a garden pedestal.
Tell Us:
Got any clever ways you've turned trash into treasure? Tell us in the comments below!

Natalie LaVolpe is a freelance writer and former special education teacher. She is dedicated to healthy living through body and mind. She currently resides on Long Island, New York, with her husband, children, and dog.