Power Smoothies To Boost Your Immunity
Who says smoothies are just for summer? These recipes will boost your immunity and chase away the chill of winter.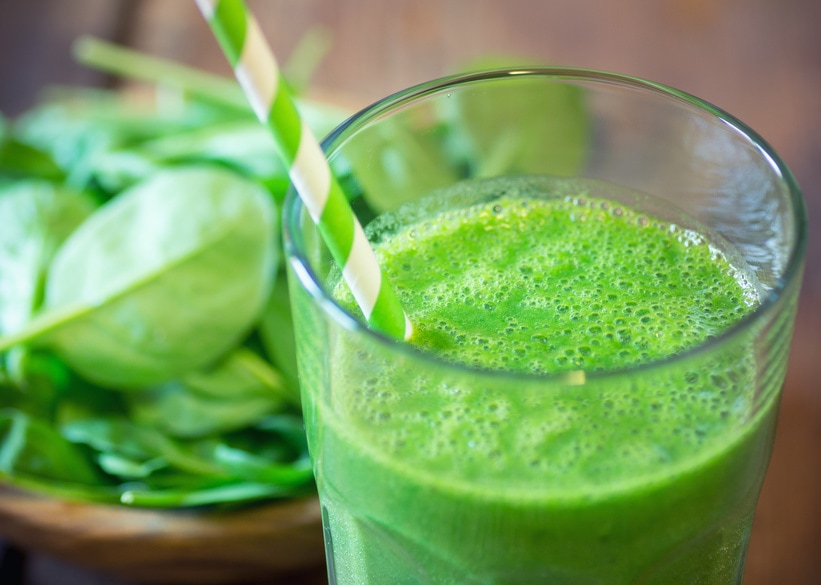 Cold weather smoothies are just what you need to help boost your immune system and fortify you against the season's chill. Ingredients like canned pumpkin, cinnamon, nutmeg, raw oats, almond milk, ginger, and maple syrup, along with warming spices, are probably right in your pantry.
Green Power Smoothie
Ingredients:
1/2 cup frozen blueberries
1 tablespoon cocoa powder, preferably raw
1/2 avocado
1/2 small frozen banana
1 handful baby spinach or other greens
Pinch of cayenne
1 tablespoon raw honey
2 cups water
Directions:
Combine in blender or food processor.
Warm Banana Maple Walnut Smoothie
Ingredients:
¾ cup very hot water
1 peeled ripe banana
3 tablespoons chopped raw walnuts
¼ teaspoon cinnamon
¼-inch knob peeled, fresh ginger
2 or 3 pitted organic dates
1-2 tablespoons maple syrup
Directions:
Blend in a high-speed blender until smooth. NOTE: If blender has glass container, let water cool a little first as glass can crack or even shatter if too hot.
Warm Spiced Apple Smoothie
Ingredients:
3 Granny Smith apples
1 celery stick
pinch of nutmeg
1 cinnamon stick
1 star anise
Directions:
Juice two of the apples and place in a blender with celery, nutmeg, and the remaining apple that has been peeled and cored. Blend until smooth. For a thinner smoothie, add some water or the juice of another apple.
Transfer mixture to a saucepan along with cinnamon stick and star anise. Simmer and allow to cool slightly before removing the spices.
Ginger Pear Oat Smoothie
Ingredients:
1 cup nonfat milk or plain nonfat yogurt
1 small ripe pear, cored, skin left on
½ banana
½ cup uncooked oatmeal
½ teaspoon minced fresh ginger
1 tablespoon flaxseed oil, optional
4 ice cubes
Directions:
Blend until smooth – it may take a few minutes of blending until ginger and oats are fully macerated and blended.
Keep Exploring