Camp In Luxury With Glamping!
If you think camping is all about wet tents and an aching back, take it up a notch and consider glamping—the latest travel craze where nature meets luxury!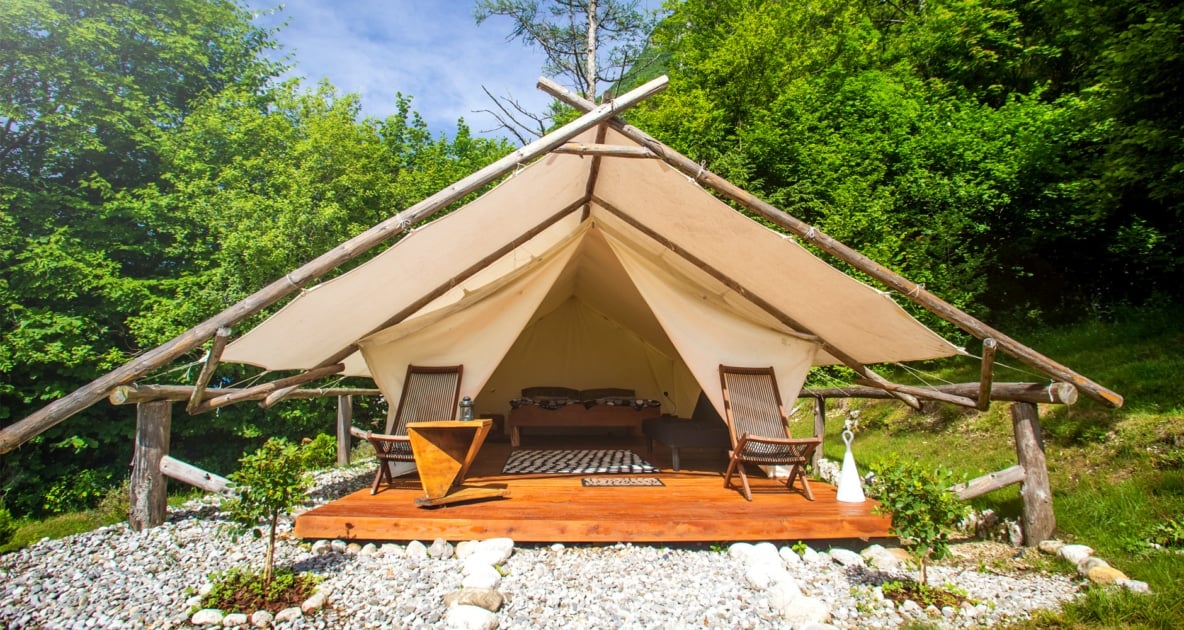 "Mom, Dad, can we go camping?"
If this statement has you feigning illness, you're not alone. For many, enjoying time in the "great outdoors" is not always so great. If the idea of camping only conjures up images of wet tents, unfortunate brushes with poison ivy, soggy sleeping bags, and weak coffee rather than fresh air and babbling brooks, why not consider glamping?
What Is Glamping?
The word glamping is a mash-up of "glamorous" and "camping" and is the latest travel craze that provides guests with an unforgettable outdoor experience without having to give up creature comforts—possibly with fewer creatures. Think of it as a smoother version of "roughing it." Glamping lets you spend time with family and friends while allowing you to reconnect with nature.
Where To Glamp
To create the perfect glamping experience, you'll need to find the perfect place to stay—lodging that provides you with the amenities you just can't do without, such as a real mattress and running water. Then, you bring with you what you need to make your adventure your own.
Glamping.com lists nearly 800 locations worldwide, with lodging options that range from the simple to the extreme. Just like any getaway, you can find the perfect experience and accommodations that work for you, whether it's stargazing in Switzerland, or roasting marshmallows over a fire in the Montana wilderness (a mile from your favorite restaurant), glamping adventures can be tailor-made. Popular accommodations include:
Tents — Tents in the glamping experience don't have to be anything like what you're used to and are already set up. Go for an upgraded tent experience and get a floor, canvas walls, and enough room to walk around, with beds, tables, and chairs. Even more deluxe models contain a sink and toilet.
Cabins— Cabins offer a sturdy roof over your head and four walls to separate you from nature. No need to worry about packing a tent or an air mattress. More deluxe options include private bathrooms, linens, and kitchenettes.
Tree Houses—Fun "elevated"! Modern tree houses are breathtaking structures and many are fully enclosed with all the amenities of a hotel room.
Yurts—Yurts are circular tents but with rigid walls. Some have electricity, running water, and comfy beds.
Teepees— Many have power, fire pits, and simple sleeping accommodations, providing a comfortable but rustic experience.
Some accommodations even venture into the unusual and unique: Imagine staying in a chuckwagon with 4-star amenities. Or is a converted AirStream trailer that sleeps 8 more your speed? There's something for everyone.
Prices range from modest (less than $100 a night) to extravagant ($800 a night or more), depending on the location, amenities, and experiences you want.
Critics of Glamping
Of course, critics have weighed in, decrying that glamping is for wimps who can't stand a little discomfort, and that "back to nature" isn't really back to nature if you can plug in a hairdryer somewhere nearby. But for some, including those with disabilities, this may be their only way to enjoy the natural world.
What do you think? Would you take a glamping adventure, or do you prefer "old school" roughing it?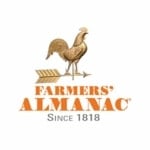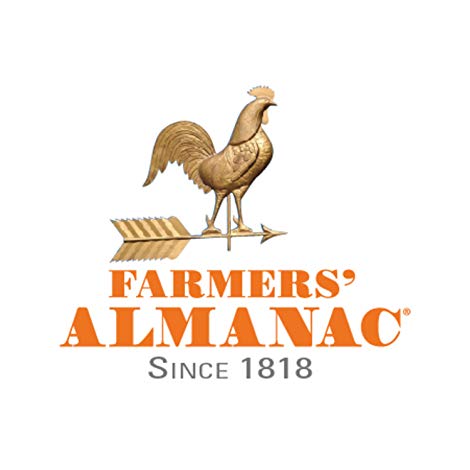 This article was published by the staff at Farmers' Almanac. Do you have a question or an idea for an article? Contact us!