What The Heck Is Marzipan?
In Germany, there are life-sized statues made of this sweet almond confection. But what is it and how is it made? Read on!
Here at Farmers' Almanac, we love exploring many different foods and cuisines and learning about their history and origin. With January 12th being National Marzipan Day, we thought it a perfect time to discover more about this sugary, almond treat that while it's enjoyed the world over, not everyone has heard of it or even tried it. So what is it and how is it made? Read on!
Many countries claim to be the originators of marzipan. But wherever it began, the confectionary confluence of finely crushed almonds, sugar or honey, sometimes with almond oil, almond extract or even rosewater, has endured for many thousands of years and pleased those who've tried it.
While true connoisseurs covet marzipan straight out of the package, professional bakers are known to prepare it from scratch, roll it out flat, and use it to decorate wedding cakes and (in England) fruitcake. In Germany, it is a key ingredient in stollen: a dense, buttery pastry. In some countries, including the United States and Canada, marzipan is dyed and molded into little fruits (called Frutta martorana in Italy), flowers or animals, largely during the winter holidays.
Dipped in chocolate, marzipan mavens everywhere claim it can be delightfully addictive! Almonds are the traditional primary ingredient, but Latin American venues typically use peanuts instead, with India and East Asia favoring cashews.
In the Middle East, oatmeal, farina or semolina are sometimes used in place of almonds, while purveyors in the Philippines sell mazapan de pili — marzipan made with pili nuts, indigenous to Southeast Asia. Pistachios or hazelnuts may also be found in the Iberian iteration of marzipan.
A Taste of History
In the book One Thousand and One Nights (aka "Arabian Nights"), written in the Middle Ages and featuring exotic folktales such as "Ali Baba and the Forty Thieves" and stories about the exploits of Aladdin and Sinbad the Sailor, a form of almond paste is consumed by some of the characters.
Today, however, experts want us to know there is a decided difference between marzipan and pure almond paste: the former firm, dry, and always sweet, while the latter has a smooth texture and is not sweetened.
Medicinally speaking, in Persian history, a doctor named Rhazes, who lived from 850 to 923, reportedly extolled the "curative qualities" of an almond and sugar paste. Renaissance writer Giovanni Boccaccio connected marzipan to bringing on passion, and in Shakespeare's Romeo and Juliet, the word marchpane has been debated by historians to reference the presence of marzipan.
Today, at the renowned Niederegger Marzipan factory in Lubeck, Germany, established in the mid-19th century, visitors can see a display of 12 famous life-sized statues—including the likeness of Thomas Mann, among others—all made of marzipan!
Try this modern recipe for basic marzipan, sure to please family and friends: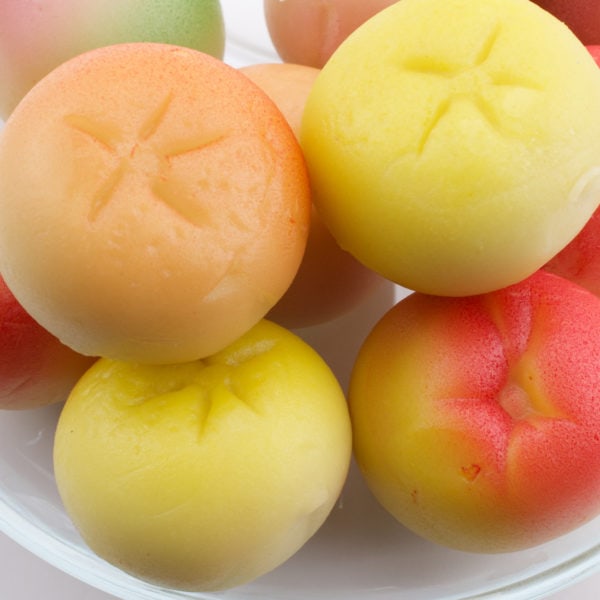 Fast and Easy Marzipan
Ingredients
1

pound

almond paste (found in the baking aisle in most grocery stores)

1

box

confectioners' sugar

1/4

cup

light corn syrup

vegetable shortening for hands (optional)
Instructions
Combine almond paste, confectioners' sugar, and corn syrup in a large mixing bowl.

You may need to work the mixture with your hands to ensure that it is well mixed. To prevent the mixture from drying as you work with it, rub hands with a light coating of vegetable shortening.

Form into a square or rectangular shape and wrap tightly in plastic; refrigerate until ready for use. Can be sliced for a simple, delicious treat or used to make decorations.
Beth Herman is a freelance writer with interests in healthy living and food, family, animal welfare, architecture and design, religion, and yoga. She writes for a variety of national and regional publications, institutions, and websites.