Meteorologist Name Generator
Have fun with our Meteorologist Name Creator!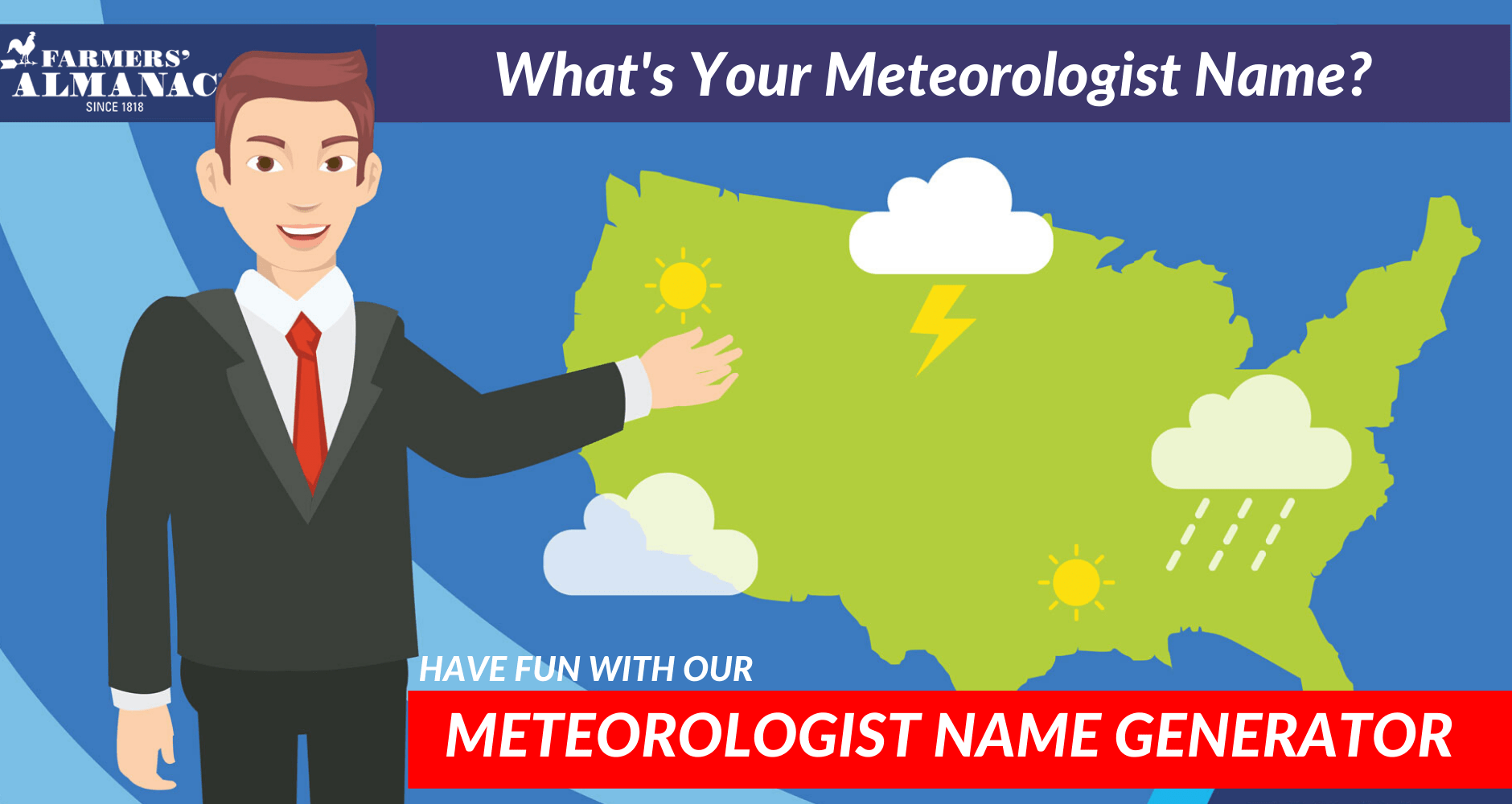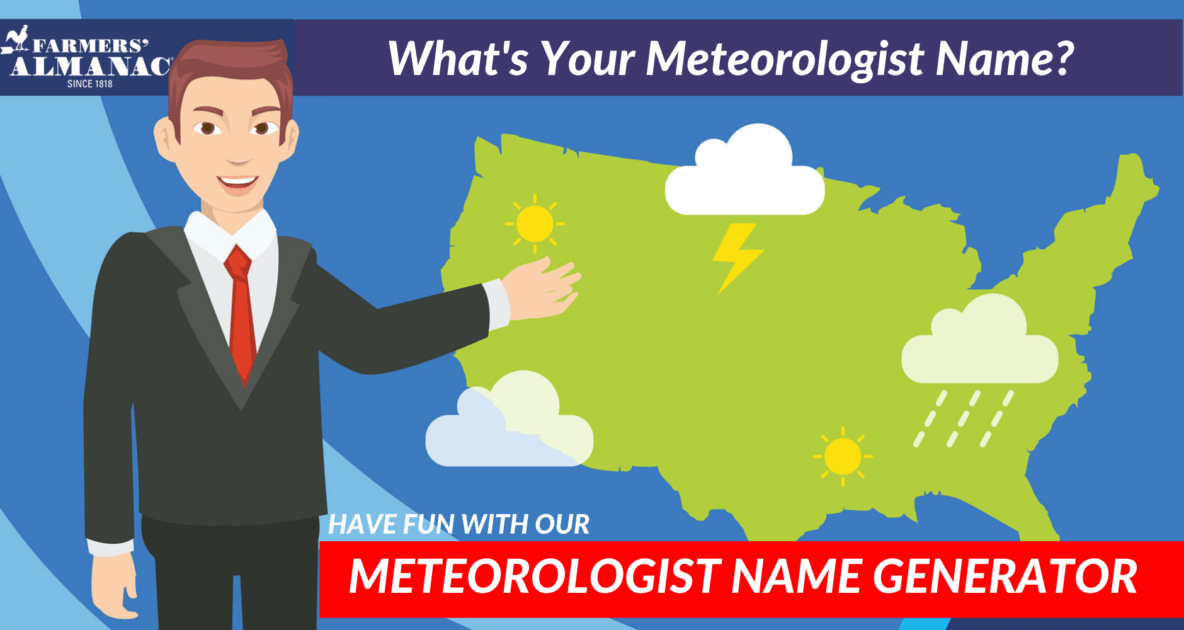 If you were delivering your hometown local forecast, you'd need an official weather person's name. In honor of National Weather Person's Day, February 5th, we invite you to have a little fun with our Meteorologist Name Generator!
Have Fun With Our Meteorologist Name Generator
To create your new meteorologist name, follow these easy steps:
Start with your middle name (if you don't want to use your real middle name, you can make one up). That will be your new first name.
Next, using the

first letter of your last name

, select a corresponding name from the ones

below

. That will be your new last name.
For example, if your real name is Robert Thomas Howard, your new meteorologist name would be Tom Hail. Or if your name is Margaret Ann Quinn, you'd be Ann Snow.
Post your new name in the comments section, below, or share on our Facebook page!
A – Arctic
B – Breezy
C – Celsius
D – Drizzle
E – Cloudy
F – Fahrenheit
G – Foggy
H – Hail
I – Icy
J – Sleet
K – Frost
L – Windy
M – Monsoon
N – Barometer
O – Gale
P – Precip
Q – Snow
R – Rain
S – Storm
T – Thunder
U – Climate
V – Condensation
W – Weather
X – Doppler
Y – Dewey
Z – Blizzard
See the forecast for your zone!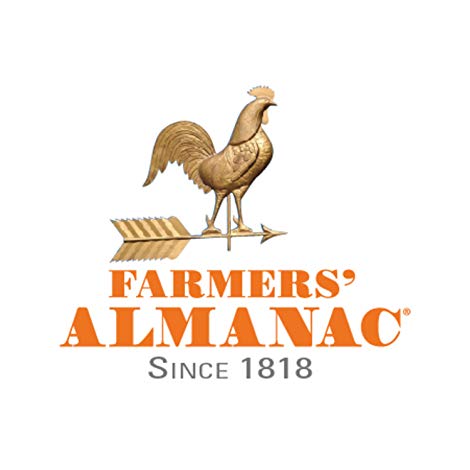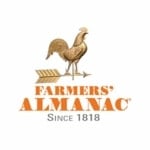 Keep on Reading: