10 Things You Didn't Know About The Hottest Place In North America
Here's a list of things you may not know about this land of extremes.
Before you even opened this article, you may have had a very good idea of where the hottest place in North America is. If you were thinking Death Valley, California, you are correct. For over 100 years of experts tracking weather extremes, Death Valley always lands on top. Steady drought, snowy peaks, and rare rainstorms make it a fascinating place, worth a closer look. Despite its morbid name, though, a great diversity of life survives in Death Valley.
10 Fascinating Facts About Death Valley
Here are 10 things you may not have known about this land of extremes. But before you dive in, though, you might want to grab a tall glass of ice water!
Death Valley averages less than 2 inches of rainfall per year.
2. Death Valley is a National Park. On February 11, 1933, Death Valley was made a National Monument by President Herbert Hoover. Then in 1994, the area was re-designated as a National Park.
3. According to the National Park Service, Death Valley was given its name by a group of pioneers lost in the winter of 1849-1850, who were convinced the area would be their grave. They were rescued by two of their young men, William Lewis Manly and John Rogers, who had learned to be scouts. As the party climbed out of the valley over the Panamint Mountains, one of the men turned and looked back, saying, "goodbye, Death Valley."
4. Hot, dry, and also a landmass with the lowest elevation: At 282 feet below sea level (-86 m), Badwater Basin in Death Valley, an area of salt flats, is considered the lowest point in North America. Conversely, its highest elevation is Telescope Peak at 11,049 feet.
5. The climate of Death Valley is so arid because it is surrounded by mountains on all sides, and hot, dry air often gets trapped. Therefore, extremely hot temperatures are not uncommon in the area. In fact…
6. The hottest temperature ever recorded in Death Valley was 134°F (57.1°C) at Furnace Creek (perfect name!) on July 10, 1913. Average summer temperatures in Death Valley frequently exceed 100°F (37°C). The average August high temperature for Furnace Creek is 113.9°F (45.5°C). In winter, the average low is 39.3°F (4.1°C).
7. It's hard to believe that anything grows in Death Valley, but it is home to over 1,000 species of plants. In the spring after winter rains, and if conditions are just right, spectacular wildflowers bloom. Peak blooming period in Death Valley is mid-February to mid-April.
Check out some of the beautiful photos of the desert super blooms!
8. Death Valley is home to a wide variety of small mammals, birds and reptiles. There are also larger mammals in the area, such as Bighorn Sheep, coyotes, bobcats, kit fox, and mountain lions.
9. Long before Death Valley formed, the land was a seabed for hundreds of millions of years. This is evidenced by the abundant layers of limestone, dolomite, and marble that are found.
10. Stones in Death Valley's Racetrack basin, nestled in a remote valley between the Cottonwood and Last Chance Ranges, is a place of stunning beauty and mystery. The Racetrack is a playa—a dry lakebed—best known for its strange moving rocks.
Have you ever visited Death Valley? If so, tell us about your experience in the comments below.
Photos courtesy of Death Valley National Park.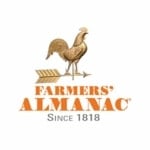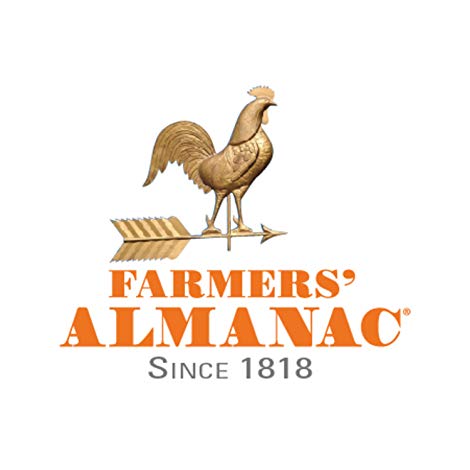 This article was published by the staff at Farmers' Almanac. Do you have a question or an idea for an article? Contact us!