10 More Extreme Weather Events (Of The 21st Century)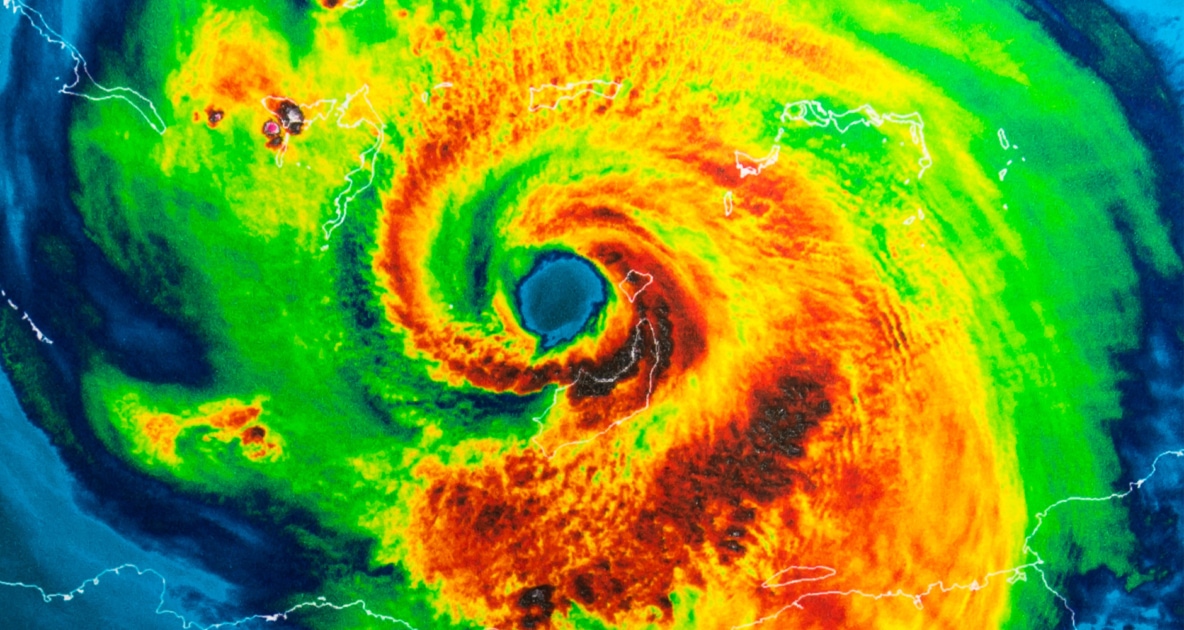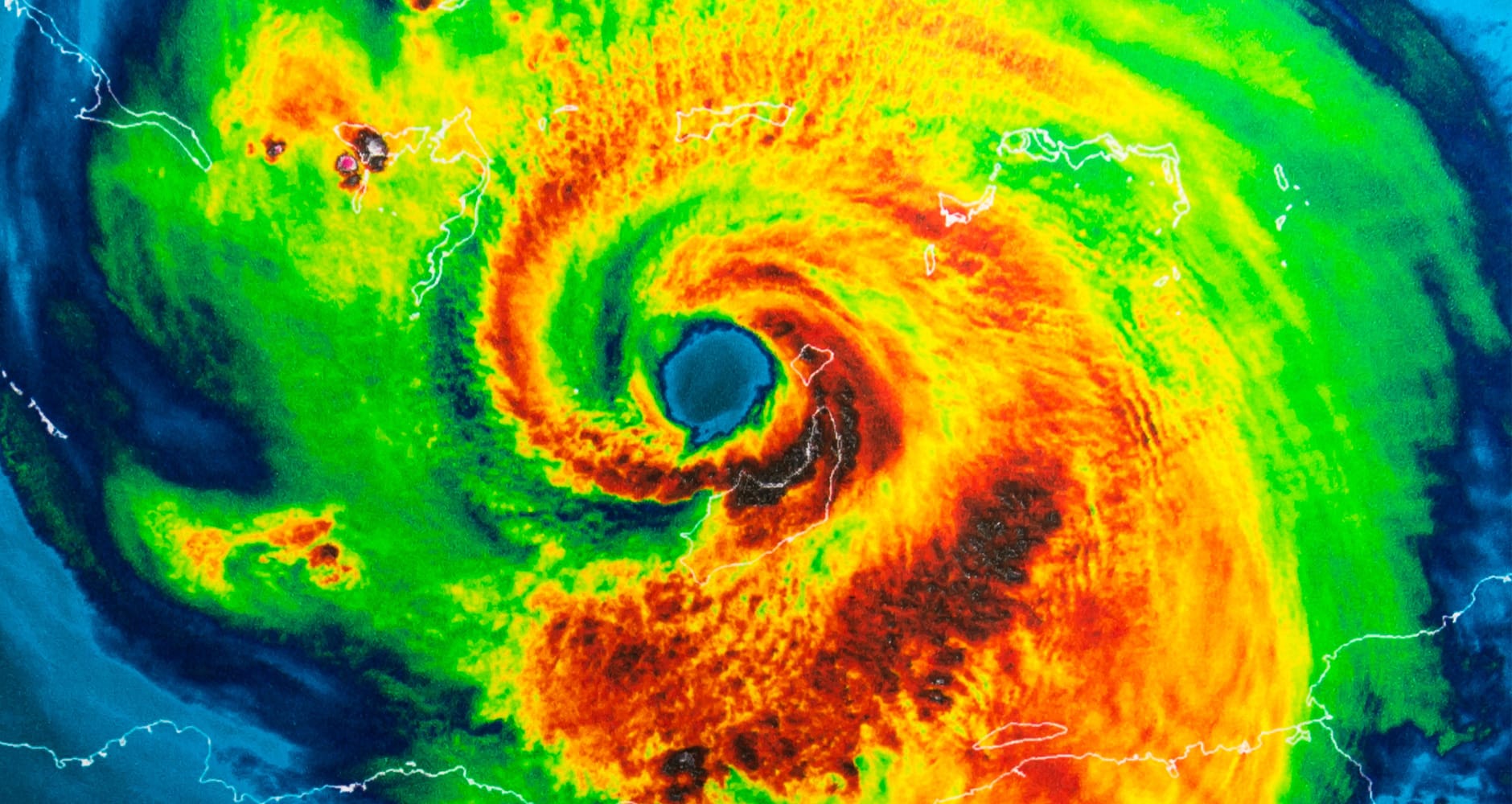 In 2007, we published an article listing the Top 11 Most Memorable Weather Events, which evolved from two similar articles on extreme weather published in 1999 and 2001. Since we are now nearly a quarter of a way through the 21st Century, we thought we would augment the list with 10 more extreme weather events that made national headlines in this century.
In our previous article, we listed one blockbuster extreme weather event from the 21st century (Hurricane Katrina). Now we would like to recognize ten more. They are listed not in order of merit but chronologically. When we began to compile this list, we culled through numerous accounts of major weather events occurring since the turn of this century (in 2001).
It's important to note that the list we present here is purely subjective. Some might wonder why a major weather event they might remember was left off, like the Ice Storm that adversely affected Arkansas, Kentucky, and Missouri in January 2009, the big late-season snow that blanketed Ohio in March 2008 ,or Hurricane Dorian that lashed the Southeast US coastline in September 2019. Again: So many events, so little space!
Also, we did not mention the spell of brutally hot temperatures during the summer of 2023, because they were confined primarily to the nation's midsection and Southwest. The Northeast US avoided seeing much in the way of hot weather that summer. Not so in 2006 when virtually all parts of the contiguous US as well southern Canada, were subjected to long-term extreme heat.
Perhaps we'll come back with an additional listing of extreme weather events as we approach the midpoint of this century.
10 More Extreme Weather Events
1) North American Heat Wave, July/August 2006
The Summer 2006 North American heat wave was one that affected most of the United States and Canada, killing at least 225 people and bringing extreme heat to many locations. From July 15 to July 22 very high temperatures spread across most of the United States and Canada. On Monday, July 17, every state except Alaska, Minnesota, and North Dakota recorded temperatures of 90°F or greater. From July 23 to July 29 the abnormal heat was concentrated on the West Coast and Southwest deserts. From July 29 to August 4 the heat wave moved eastward. Temperatures approached 100°F in Rochester, NY on August 1. The heat index there reached 110°F that day. La Guardia Airport in New York recorded three consecutive days above 100°F. From August 4 to August 27, high temperatures persisted across the South and Southeast United States.
2) The Super Outbreak of Tornadoes, April 2011
This was the largest, costliest, and one of the deadliest tornado outbreaks ever recorded, taking place in the Southern, Midwestern and Northeastern United States from April 25 to 28, 2011, and leaving catastrophic destruction in its wake. Over 175 tornadoes struck Alabama, Mississippi, and Tennessee, which were the most severely damaged states. Other destructive tornadoes occurred in Arkansas, Georgia, Kentucky, Louisiana, New York, and Virginia, with storms also affecting other states in the Southern and Eastern United States. In total, 360 tornadoes were confirmed by NOAA's National Weather Service (NWS) and Environment Canada in 21 states from Texas to New York into southern Canada. In total, 348 people were killed as a result of the outbreak, including 324 tornado-related deaths across six states and 24 fatalities caused by other thunderstorm-related events such as straight-line winds, hail, flash flooding or lightning. This event was the costliest tornado outbreak in United States history, with total damages reaching $10.2 billion.
3) Joplin, Missouri Tornado, May 22, 2011
If the Super Outbreak of Tornadoes in April 2011 was not bad enough, less than a month later came a large and devastating multiple vortex tornado that struck Joplin, Missouri, on the evening of Sunday, May 22, 2011. This EF-5 tornado began just west of Joplin and intensified very quickly, reaching a maximum width of nearly one mile during its path through the southern part of the city.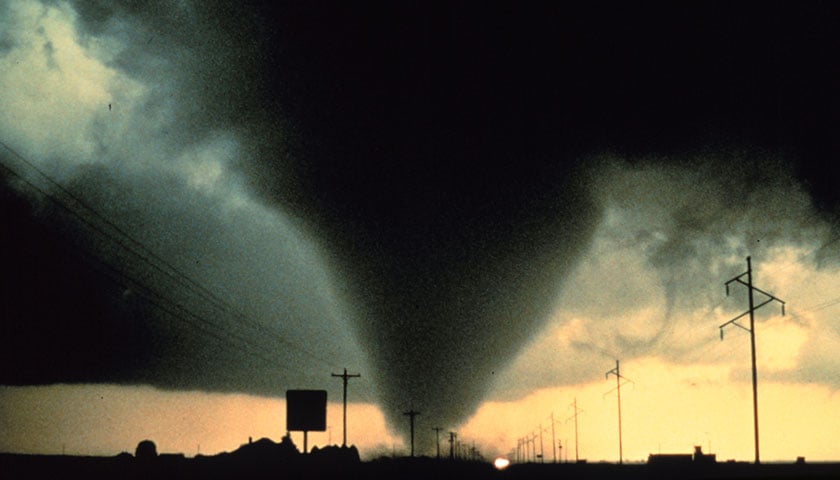 The tornado tracked eastward through Joplin, reaching peak speeds in excess of 200 m.p.h. and then continued across Interstate 44 into rural portions of Jasper and Newton counties, weakening before it dissipated. This devastating tornado claimed 161 lives, caused more than 1,300 injuries, and nearly $3 billion worth of damages. It is considered the costliest in United States history making it one of the single deadliest US twisters since 1953.
4) Buffalo's "Snow-vember," November 17-19, 2014
This epic Lake effect event will be long remembered as one of the most significant winter events in Buffalo's snowy history. Over 5 feet of snow fell over areas just east of Buffalo, with mere inches a few miles away to the north. There were 13 fatalities with this storm, hundreds of major roof collapses and structural failures, thousands of stranded motorists, and scattered food and gas shortages due to impassable roads. Numerous trees also gave way due to the weight of the snow, causing isolated power outages. While this storm was impressive on its own, yet a second lake effect event on Nov-19-20 dropped another 1-4 feet of snow over nearly the same area and compounded rescue and recovery efforts. Storm totals from the two storms peaked at nearly 7 feet, with many areas buried under 3-4 feet of dense snowpack by the end of the event. Eight months after the storm, the snow's remnants still were evident in Buffalo!
5) Hurricane Harvey, August 2017
This was a devastating Category 4 Hurricane that made landfall on Texas and Louisiana in late August 2017, causing catastrophic flooding and more than 100 deaths. It is tied with 2005's Hurricane Katrina as the costliest tropical cyclone on record, inflicting $125 billion (2017 USD) in damage, primarily from catastrophic rainfall-triggered flooding in the Houston Metropolitan Area and Southeast Texas.
On August 25th, Harvey made landfall along the Middle Texas Coast. Worse yet, once the storm moved inland, it eventually stalled and meandered over South and Southeast Texas for many days. Thus, Harvey not only gave rise to devastating winds (145 m.p.h. recorded at the Aransas County Airport in Rockport), but extremely heavy and excessive rainfall, producing devastating and historic flooding with some areas receiving more than 40 inches of rain in less than 48 hours! Cedar Bayou in Houston received a storm total of 51.88 inches of rainfall which is a new North American record.
6) Hurricane Maria, September 2017
This storm devastated the northeastern Caribbean, particularly in the US commonwealth of Puerto Rico, which accounted for 2,975 of the 3,059 deaths. It is the bloodiest and costliest ($91.6 billion in 2017 USD) hurricane to strike the island of Puerto Rico, and is the deadliest hurricane in terms of category strength to strike the country of Dominica and the US Virgin Island territory.
Based on observations from the Hurricane Hunters, the intensity of Maria was lowered from Category 5 hurricane status, with 175 m.p.h. winds just southeast of St. Croix to a Category 4 hurricane with 155 m.p.h. south of Vieques. At approximately 6:15 a.m. AST, Maria made landfall in Yabucoa, Puerto Rico as a strong category 4 hurricane with maximum sustained winds of 155 m.p.h. As the center of the storm moved west-northwestward, widespread hurricane force winds spread all over mainland Puerto Rico along with extremely heavy rainfall that produced major to catastrophic flooding and flash flooding, especially across the northern half of Puerto Rico.
7) North American Cold Wave, January/February 2019
In late January 2019, a severe cold wave hit the Midwestern United States and Eastern Canada, killing at least 22 people. It came after a winter storm brought up to 13 inches of snow in some regions from January 27–29, and ushered in the coldest temperatures in over 20 years to most locations in the affected region, including some all-time record lows. What made this frigid air mass dangerous-to-deadly, was the addition of strong, gusty winds in excess of 40 m.p.h. Wind chills as cold as -60°F resulted.
In early February, a concentration of Arctic air popularly referred to as the "polar vortex moved west, and became locked over Western Canada and the Western United States, which reinforced the flow of frigid air and led to severely cold temperatures that canceled numerous flights, closed schools and left dangerous conditions around much of the country. As a result, February 2019 was among the coldest and snowiest on record in many regions.
8) Texas Power Crisis, 2021
In mid-February 2021, a series of severe winter storms swept across the United States. This outbreak was due to the polar jet stream dipping particularly far south into the U.S., stretching from Washington State to Texas, and running back north along the East Coast, allowing a polar vortex to bring very cold air across the country, and spawning multiple storms along the jet stream track as a result. This weather phenomenon resulted in record low temperatures throughout Texas, with temperatures in Dallas, Austin, Houston and San Antonio falling to readings even lower than ambient air temperatures recorded in Anchorage, Alaska. As a consequence, the state of Texas suffered a major power crisis. The frigid, stormy weather triggered the worst energy infrastructure failure in Texas state history, leading to shortages of water, food, and heat.
More than 4.5 million homes and businesses were left without power due to these extreme weather events, some for several days. At least 246 people were killed directly or indirectly, with some estimates as high as 702 killed as a result of the crisis. Data showed that failure to winterize power sources, like wind turbines and natural gas infrastructure, had caused the grid failure.
9) Tornado Outbreak, December 10-11, 2021
A deadly late-season tornado outbreak, the deadliest on record in the month of December, produced catastrophic damage and numerous fatalities across portions of the Southern US and Ohio Valley from the evening of December 10 to the early morning of December 11, 2021. Severe storms swept through the American heartland, including an EF-4 tornado that carved out a path stretching 165.7 miles across Kentucky. Entire city blocks, turned to rubble. Homes and businesses were left in shambles. The hardest-hit part of the state was in western Kentucky in Graves County, where the tornado decimated the small town of Mayfield. The tornado brought 190 m.p.h. winds and damaged or destroyed more than 60 businesses in this town of just 10,000 people. Overall, there were 57 fatalities and more than 515 were injured.
10) Hurricane Ian, September 2022
This was a deadly and extremely destructive Atlantic hurricane, which was the third-costliest weather disaster on record ($113 billion in 2022 USD) and the deadliest hurricane to strike the state of Florida since the 1935 Labor Day hurricane, as well as the strongest hurricane to make landfall in Florida since Michael in 2018. Ian brought significant wind damage and flooding to western Cuba, central Florida, and North Carolina and South Carolina in late September and early October 2022.
Flash flooding generated by the storm's relentless winds, rainfall, and coastal storm surges killed 161 people and produced widespread property damage in the areas along its path. Ian became a category 5 hurricane for a brief period as it approached Florida, with maximum sustained winds peaking at 162 m.p.h. Ian's winds slowed slightly to about 150 m.p.h. when it made landfall in Florida as a category 4 hurricane, making it the fifth strongest storm ever to strike the United States.
Join The Discussion
Did you experience any of these extreme weather events first hand?
Are there any weather events that you would like to include on this list?
Share your story (and photos!) with your community here in the comments below!
Related
Farmers' Almanac Extended Winter Forecast
Farmers' Almanac Extended Weather Forecasts – All Seasons
Join The Farmhouse – Unlock 12 months of regional forecasts now!

Caleb Weatherbee is the official forecaster for the Farmers' Almanac. His name is actually a pseudonym that has been passed down through generations of Almanac prognosticators and has been used to conceal the true identity of the men and women behind our predictions.