5 Worst Summer Weather Cities
What cities have the worst summer weather? Check out the top five here.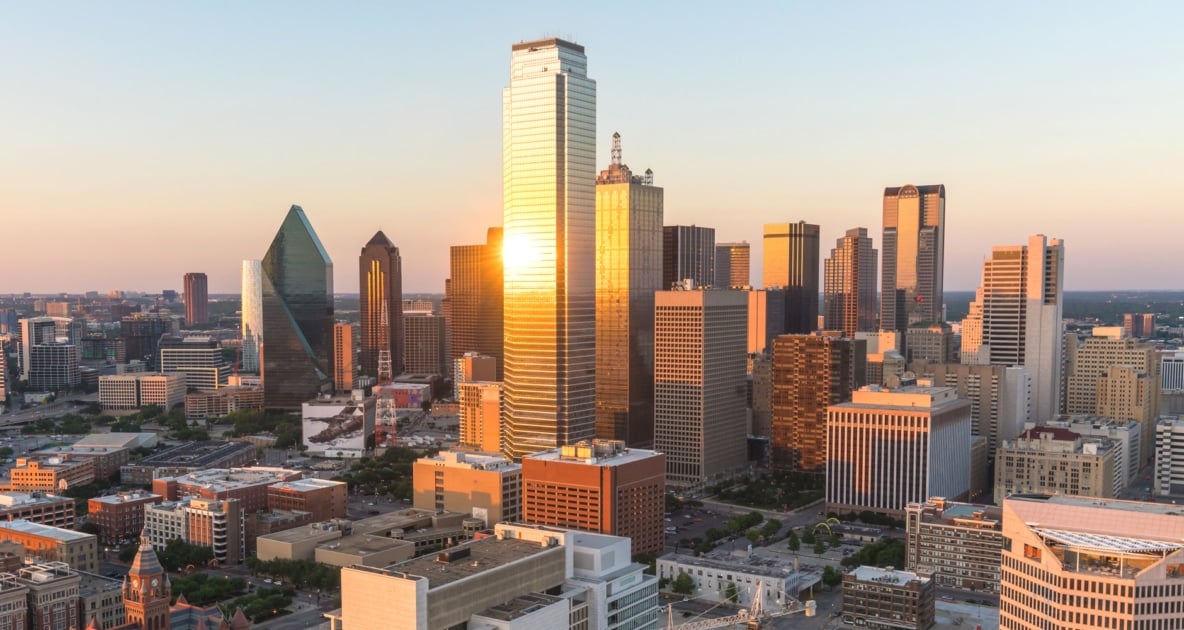 The idea of perfect weather is as crazy as the idea of a perfect world or a perfect anything. One person's ideal weather is another's worst day. The funny thing about weather is that some people enjoy what most of us consider the worst weather—snowstorms, thunderstorms, hurricanes—we've even had people ask us where to move to for the best place to see tornadoes, believe it or not. To help us answer the question of perfect weather, we polled our Facebook fans.
The consensus seemed to be for clear blue skies, low humidity, temperatures around 75°F, and a light wind. Yet others said snow and lots of it. So instead of picking perfect weather, we're picking far-from-perfect or "worst" weather.
How'd We Pick?
To compile this list, we looked at: temperatures, sky conditions, precipitation, humidity, and wind.
The following list took a number of meteorological factors into consideration, as well as the population size of the cities. We set a limit of a population of at least 50,000 people. Interestingly, from our original "10 Worst" list of 2002, two cities, Syracuse and New Orleans, made it onto our Worst Winter Weather lists. Here are our listings for 5 cities with the worst summer weather in the United States.
1. MIAMI, FLORIDA
Let's make one thing clear: During the winter months, Miami ranks high in terms of great weather, with abundant sunshine and warm, pleasant temperatures. There's probably no better place to spend a winter vacation than "The Magic City." But between May and October, the overall climate is anything but pleasant, and the thing that becomes abundant is precipitation. Miami's climate is subtropical marine, so think hot, humid, and showery. It ranks second (behind Key West) as the nation's hottest average/mean temperature, 75.6°F annually. Taking into account temperature and humidity, it ranks sixth among the 10 most uncomfortable cities. Among the top ten cities most prone to the effects of a tropical storm or hurricane, Miami ranks ninth. Finally, it ranks tenth on the list of the ten wettest cities, averaging 59.55 inches; but nearly 44 of those inches typically fall between May and October, chiefly in thunderstorms. In short: keep your umbrella close by.
2. NEW ORLEANS, LOUISIANA
New Orleans has a subtropical temperate climate and generally sees little variation on any given day. In other words, hot days tend to begin very warm and sultry and end that way. Temperatures rarely reach much higher than 90°F, but because of high humidity, it can get exceedingly uncomfortable. As we noted in 2002 when New Orleans made our Top Ten Worst list: Spend a summer here and you will very quickly learn why it's not easy to live in the Big Easy without air conditioning! Tropical storms are a definite concern to residents and visitors to New Orleans. While not at the top of the list of danger zones for hurricanes, New Orleans is high on that list, and even tropical depressions can cause dangerous flooding. Regular storms can also produce extremely heavy rainfalls, so street flooding is a continual issue in the New Orleans area. Most of the city is located below sea level, protected from the Mississippi River and Lake Pontchartrain by an extensive levee system and by canals and pumps. But as was seen with Hurricane Katrina in 2005, even these protections are not always enough; the levees were breached, leaving parts of the city underwater for many days.
3. DALLAS, TEXAS
This city's climate is often identified as humid subtropical, even though it is located in a region that tends to receive warm, dry winds during the summer from the north and west, with temperatures well over 100°F and heat indices soaring as high as 117°F. Dallas ranks fourth among the most uncomfortable U.S. cities. When only temperature itself is accounted for, the north central Texas region, where Dallas is located, is one of the hottest in the United States during the summer months, usually trailing only the Mojave Desert of Arizona, southern Nevada, and southeastern California. In Dallas, severe thunderstorms can spawn tornadoes (number 3 among major metropolitan areas for tornadic activity) as well as large hail (number 5 among cities most prone).
4. MOBILE, ALABAMA
During July and August, temperatures will hit 90°F on two out of three days. Such temperatures, combined with average afternoon relative humidity levels between 60 to 70 percent, make for a very oppressive, uncomfortable environment. Mobile also recently topped a list of the soggiest cities in the contiguous 48 states, with more than 5 feet of rain annually (according to a 2007 study by the San Francisco-based WeatherBill, Inc.), with the heaviest rainfalls occurring during mid- and late summer. It should thus come as no surprise that Mobile ranks high among the top thunderstorm cities; there may be a thunderstorm every other day during July and August. Thankfully, those summer storms are usually not too violent and seldom produce hail.
5. CORPUS CHRISTI, TEXAS
Located in south Texas, Corpus Christi Bay is an inlet of the Gulf of Mexico. Corpus Christi ranks ninth on the list of the nation's ten hottest cities, averaging 72.1°F. But in contrast to other places along the Gulf Coast, Corpus Christi receives only about 30 inches of rain each year–most of it during the spring and early fall. In fact, summers usually feature lots of sunshine and big puffy clouds passing over. And the threat of severe tropical storms only averages about one storm every ten years. So why does Corpus Christi make our list? Unfortunately, the prevailing summer winds often come from the southeast, right off the Gulf of Mexico. Combined with late afternoon temperatures that usually peak around 94°F, and you have a climate where you can break into a sweat just going outside to check your mailbox; it is, in fact, one of the most uncomfortable summer cities.
Check out which cities made our worst winter cities.
Do you have a worse weather city that should be added to list? Tell us about

Caleb Weatherbee is the official forecaster for the Farmers' Almanac. His name is actually a pseudonym that has been passed down through generations of Almanac prognosticators and has been used to conceal the true identity of the men and women behind our predictions.