6 Ways To Prime Your Backyard For Staycation Fun
Now is the time to transform your backyard into the perfect summer oasis with a few simple tricks. Check out these ideas for inspiration!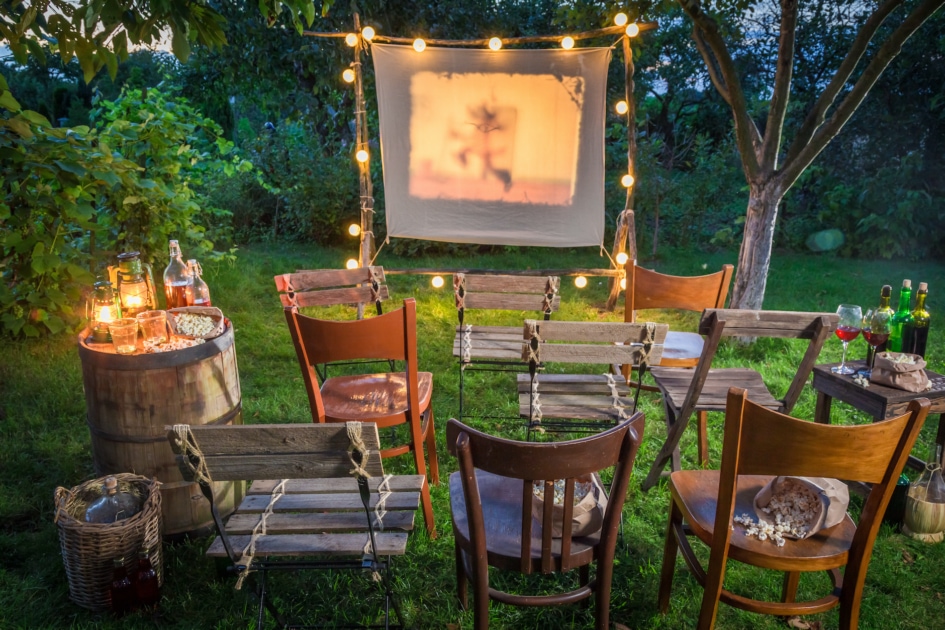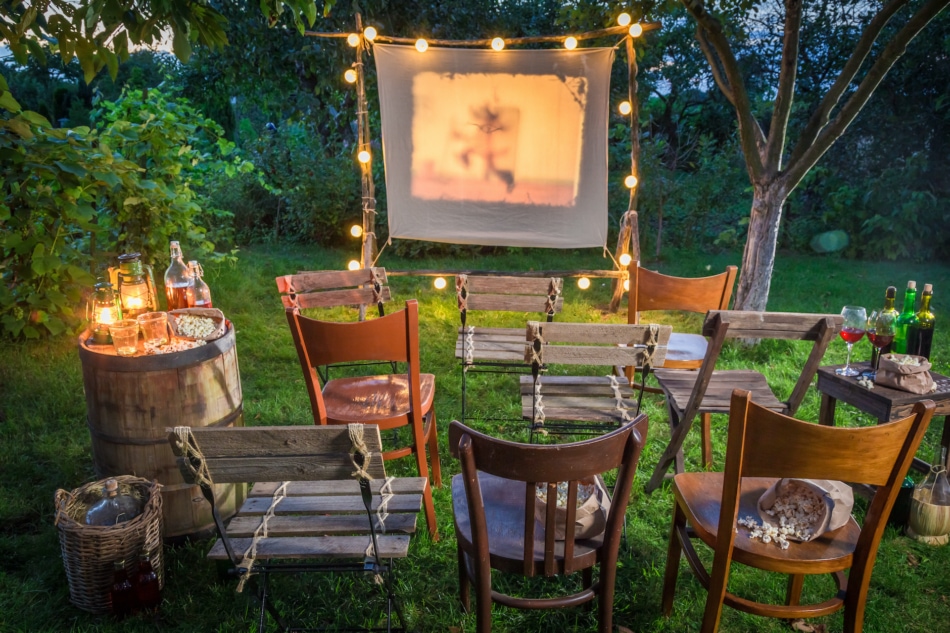 Who says you have to travel to have fun? If you have opted not to travel this summer, for whatever reason, there's no reason to be cooped up and bored. Families can still have staycation fun together, so why not transform your backyard into the perfect summer oasis? It's doable with a few simple tricks. Check out the ideas below for inspiration!
1. Create a Campground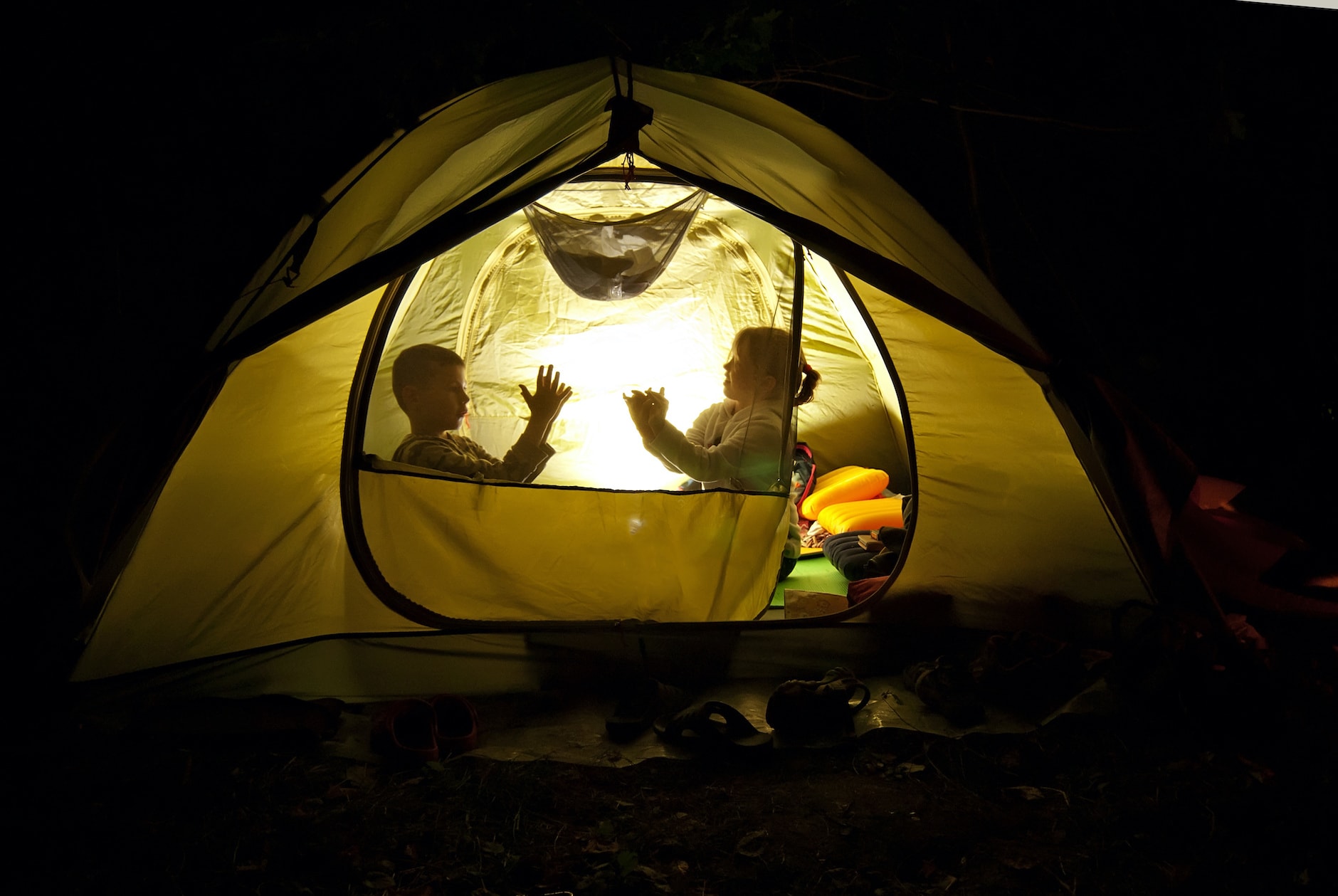 Campfires, s'mores, and evenings under the stars? Sign us up! It's super easy to create a backyard campground. The biggest thing you'll need for that authentic campground feel is a tent or two and sleep outside as a family.
Or consider a canvas yurt, which is another good choice—they're big enough to fit the whole family. These are relatively inexpensive and much larger than ordinary tents. They're multipurpose, too. As summer goes on, you can use a yurt for camping, entertaining, barbecues, and more.
2. Got Trees? You Need a Treehouse!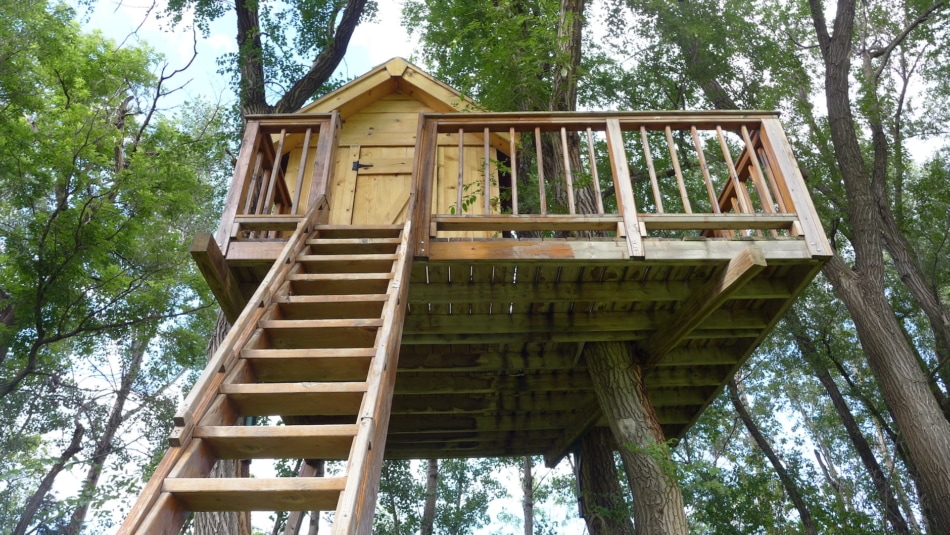 Today's treehouses come in all shapes and sizes. Treehouses are the perfect way to get the kids playing outside more, but adults can use them, too. For a multipurpose space, try leveled decks around your trees. This will make for a fun, shady spot for the kids to play or for you to kick back and spend shady afternoons relaxing. There are many more clever treehouse ideas here.
3. Create a Carnival with Backyard Games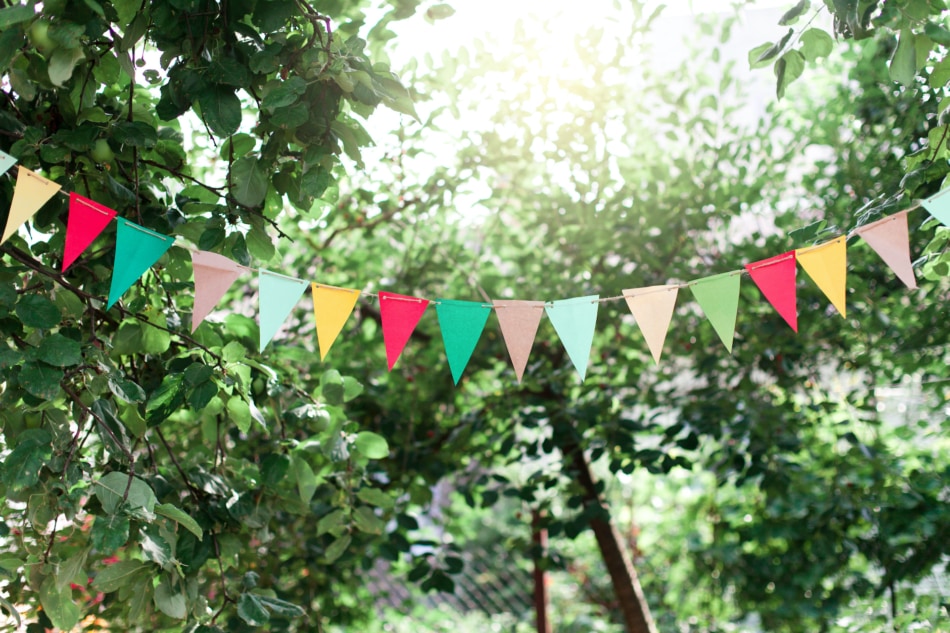 Cornhole might be among the most popular backyard games out there, but it's by no means the only game that will get everyone outside. With a few different games—and maybe even prizes in the form of popsicles or some other treat—it's easy to give your backyard the festive feel of a carnival.
Backyard golf or a mini-golf course are good examples, and they're easier than you think! Pre-made mini-golf kits are available, or if you're a DIYer, then you can make your own obstacles out of poster board, plywood, or whatever else you've got on hand.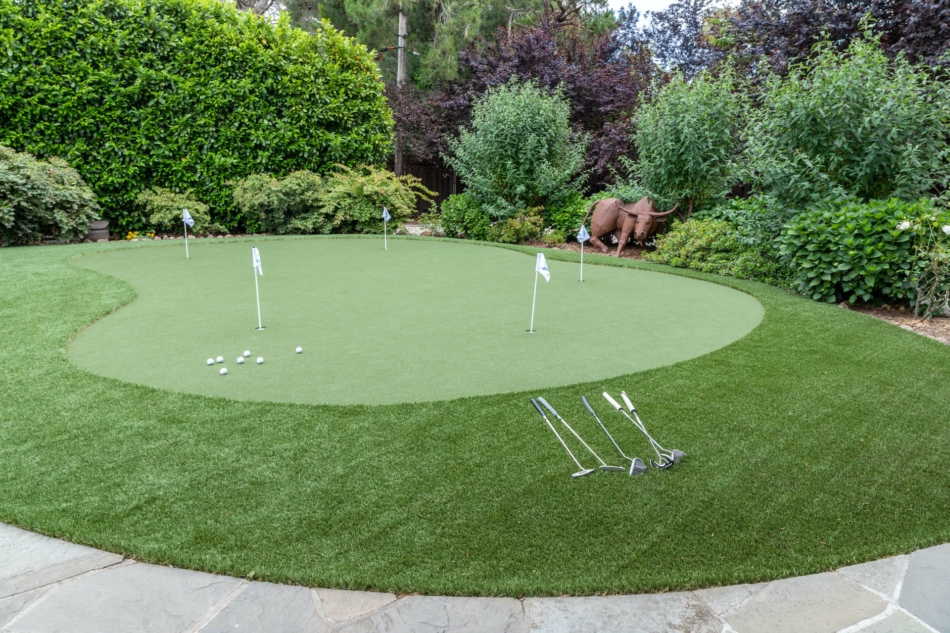 Lawn Scrabble, bowling, and ladder toss are among other backyard favorites, but if you want even more ideas, check out Country Living's list of lawn games here.
4. Create An Outdoor "Theater" for Movie Nights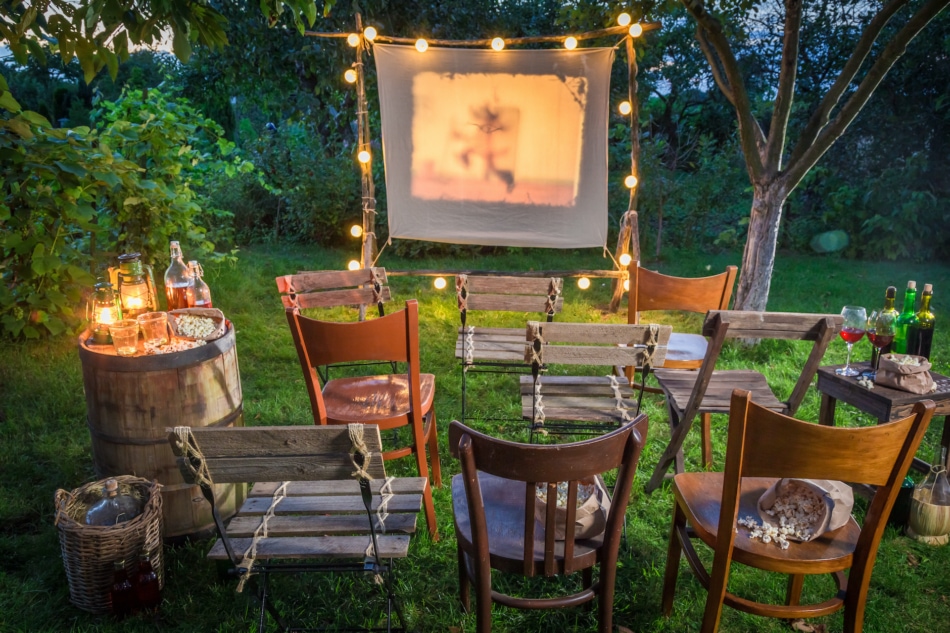 That's right! It's surprisingly easy to turn your backyard into a movie theater. Projectors for this very purpose are inexpensive online and you can make the movie screen yourself out of PVC pipe and a drop cloth. Just add comfy seating, blankets and popcorn to make it a movie night!
5. Make A Backyard Beach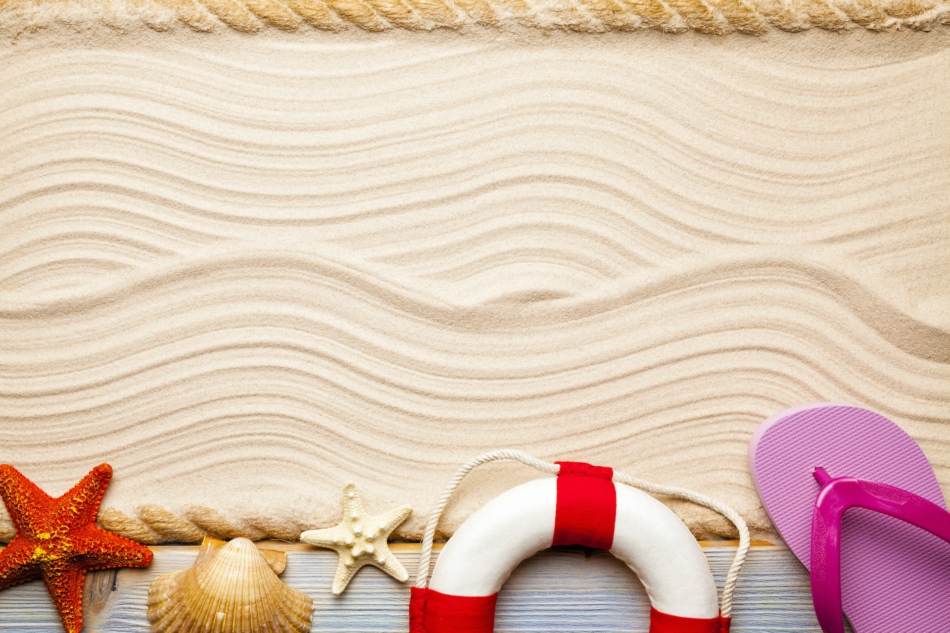 Even if you don't have a pool, it's still possible to bring the beach to your yard! Start with the lighting—mosquito torches, strings of lights, or whatever sets the right mood. Sandboxes don't have to be for kids. With some landscape fabric and sand, you can make a perfect place for the kids to build castles while you kick back in a lounge chair. Add umbrellas, colorful décor, and maybe a volleyball net or a small splash pool, and you'll have a great place to enjoy sunny summer afternoons. You'll find a few more ideas for your backyard beach here.
6. Turn a Deck or Patio into a Jungle Hideaway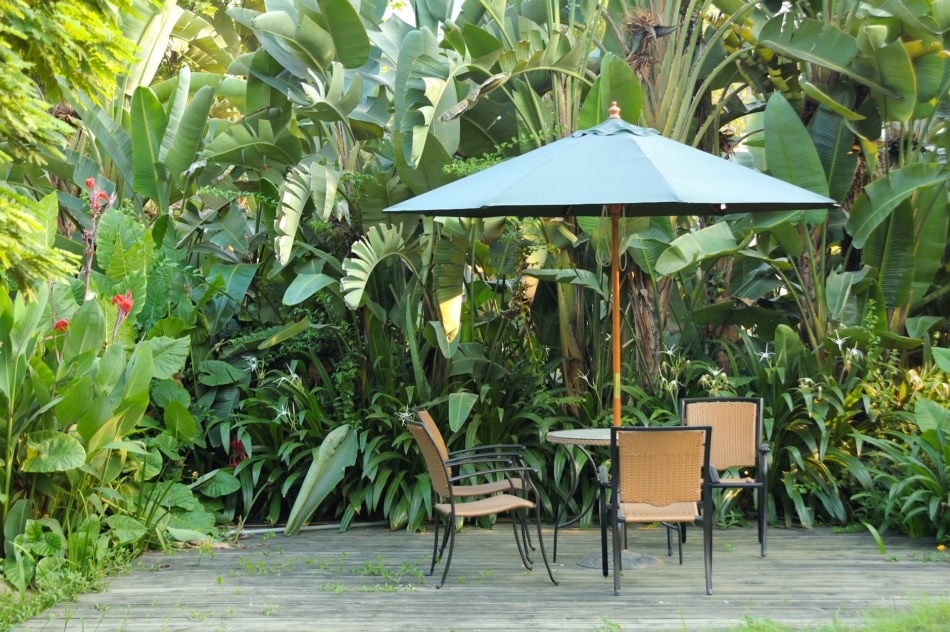 With enough potted plants, you can do anything! This trick works on decks, patios, and terraces. If you're looking for a mix of greenery and privacy, enclose your outdoor space with large potted plants. Choose tropicals like tall palms for a jungle theme—though, in colder climates, you'll have to move them indoors during winter months. Potted box hedges and evergreens can be left outside all year. Add some hanging plants to fill in gaps, and if you have space, a few smaller potted flowers for interest. Finish with a table, comfortable seating, and you'll have a shady green space all your own to spend the summer.
See what we're forecasting for summer weather!
Do any of these ideas sound good? Let us know if you plan on tackling any of these projects. We'd love to see your pictures!

Amber Kanuckel is a freelance writer from rural Ohio who loves all things outdoors. She specializes in home, garden, environmental, and green living topics.