Crisp, Crumble, Betty, Or Buckle: Which Is Which?
Do you need a refresher course on your baked fruit desserts? We break down which is which.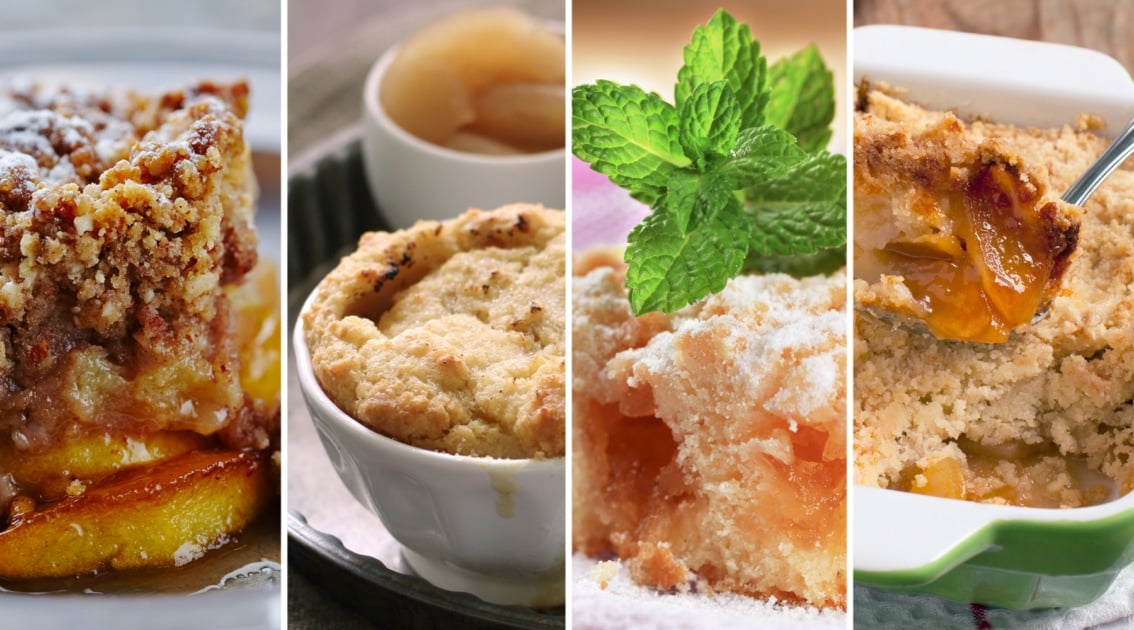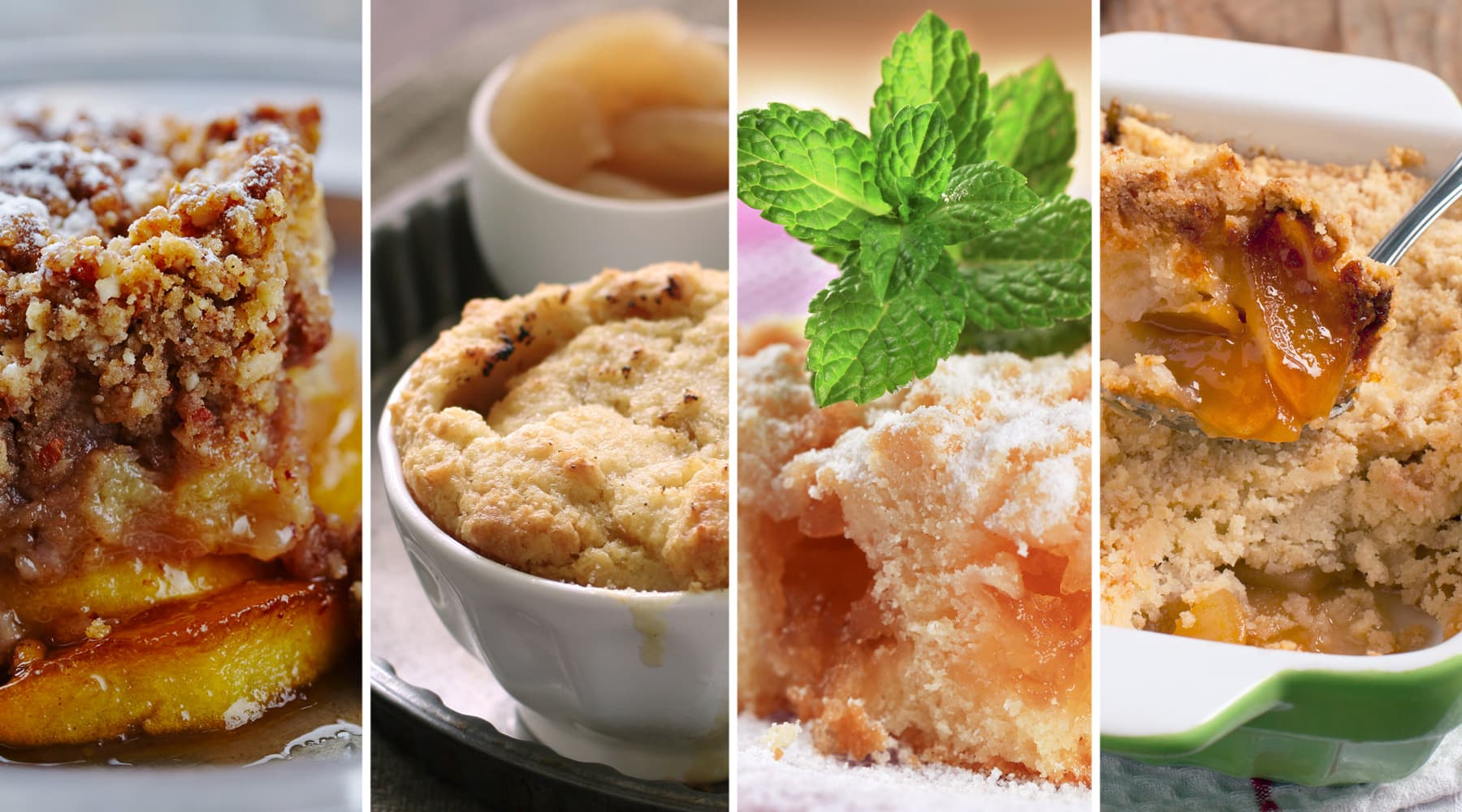 When it comes to baked fruit-and-pastry desserts, the classic pie isn't the only game in town. These yummy concoctions are a favorite any time of the year. They work with whatever fruit is in season (and fall means apples!), in any shape pan, but they go by many names, so it can get confusing.
Here's a refresher course on what to call the most common baked fruit desserts. So if Aunt Susie tells you to bring an Apple Betty to the next pot luck supper, you'll know exactly what she's talking about. While there are regional differences in how these desserts are named, we provide a general description of each.
Crisp, Crumble, Betty, Or Buckle: Which Is Which?
Crisp: A crisp is fruit dessert with a topping made of a combination of oats, flour, butter, and sugar (and sometimes nuts). The topping completely covers the fruit and is baked. It is also sometimes called a crumble. But as you'll see below, a crumble usually doesn't contain oats.
Crumble: Crumbles are very similar to crisps, but the name originated in England. Both contain fresh fruit and are covered with a streusel topping that gets baked. Crumble toppings, however, usually do not contain oats, whereas crisp toppings do.
Cobbler: Cobblers are a fruit dessert baked with biscuit-style topping. It's called a cobbler because its top crust is not smooth like a pie crust but rather "cobbled" and coarse. It's usually dropped or spooned over the fruit, then baked.
Buckle: A buckle consists of fruit and cake baked together, with a streusel topping. As it bakes the fruit and streusel topping makes the cake "buckle." It very much resembles a coffee cake.
Betty: A Betty (as in "Apple Brown Betty") is similar to a crisp, but has no oats in its buttery crumb topping. And rather than having the topping solely on top of the fruit, it's layered throughout, then baked.
Apple Betty
It just so happens that October 5th is National Apple Betty Day, so enjoy this classic recipe that's so easy to make with your fall apples.