Flower Moon Horoscopes – May 2023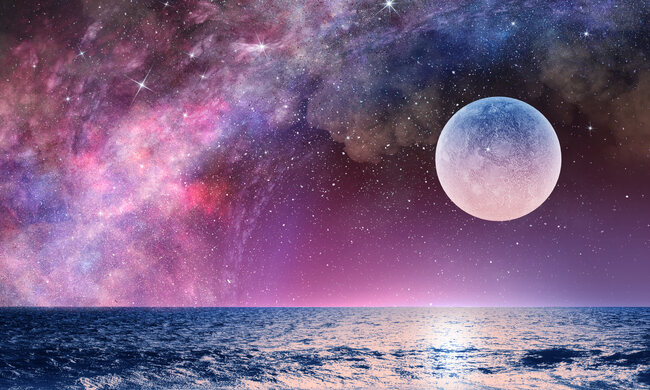 This year's Flower Moon (May 2023) is unique because it undergoes a penumbral lunar eclipse while Mercury is in retrograde. According to astrology, eclipses are believed to be three times more energetically intense than any regular full Moon and tend to align with significant life events. Often times, lunar eclipses bring major news, turning points, breakthroughs, or breakdowns on the day, week, or month surrounding them. For these reasons, we considered our popular Zodiac Calendar and consulted globally recognized astrologer Kyle Thomas to create a special horoscope report for you. Here are ways that May's Flower Moon may affect you according to your zodiac sign …
Flower Moon 2023 Astrology
Historically, people from many cultures around the world feared eclipses. These times were often linked to tragedies, famines, plagues, and wars. Nowadays, even though we don't fear these astronomical events in the same way, we may still find them to be particularly potent times.
From an astrological angle, there's a lot to note about this eclipse. Since the end of 2021, we've been experiencing eclipses on the Taurus-Scorpio axis. May's lunar eclipse occurs at 14 degrees Scorpio and will be the last eclipse in Scorpio until the 2030s.
Lunar eclipses radiate the energy of the zodiac sign that they fall within on a collective scale, highlighting the themes the zodiac sign rules on a global level. This lunar eclipse in Scorpio will cause us to take a deep look at the shadow self within us all — as well as on a collective level.
Scorpio is the zodiac sign of sharing, investments, assets, and intimacy. We will likely notice a greater focus on what we give and receive. Because eclipses are such high-powered events, it is best to lie low, not make impulsive decisions, and see what the universe is bringing up for you to face. Don't rock the boat — especially because Mercury, the planet of the mind, will be retrograde until the middle of May. Once we get closer to the middle and end of May, life will likely start to feel a bit more productive and less chaotic.
What is the difference between astrology and astronomy – Find out!
Flower Moon Horoscopes For each zodiac sign
Here is a quick guide for how you may be affected by May's full Flower Moon. (Find your birthday in the date ranges below to read your personal horoscope.)
♈ ARIES (March 21 – April 19)
Prepare to see a sudden shift around how you align with another person or group. This may bring a turning point, breakdown, or breakthrough in regards to big money matters, such as a payout or settlement — or even in relation to your partner's income. If going through a separation, it may be finalized now.
♉ TAURUS (April 20 – May 20)
Very important transformations are set to ignite your significant relationships near this time. For instance: If you are single, you could meet a very important person with long-term potential — romantically or professionally.
If you are already in a relationship, you may build on promises: decide to move in together, get engaged or married. Yet, if you're not in alignment, a break-up may be in store!
♊ GEMINI (May 21 – June 20)
An important turning point around your productivity is here for you. On one hand, this could affect you by helping you to polish off a major project for your employer. However, some of you may leave one job behind to take on a new one.
If for some reason you're let go from a job, you're being encouraged to find a new place that values you more. Last, this eclipse could bring a shift to your health and daily routine. If an illness pops up, see a specialist.
♋ CANCER (June 21 – July 22)
Get ready for a big turning point around your heart's desires! On one hand, singles could meet a soulmate connection or someone who ignites passion. However, if you're dating, you may find that you and your sweetheart may not be on the same page and go separate ways.
A major shift around fertility or children could also take place, such as the arrival of a pregnancy or the need to support your kid if you are a parent.
♌ LEO (July 23 – August 22)
Transitions around your domestic life are certain to pop up. This may appear as a move, decision to renovate, or even a sudden impulse to redecorate your living space.
If you have a roommate, you may notice that they are set to leave and a new one may need to take his or her place. Last, since your family will also be spot lit near this time, you could see the need to support one of your family members — especially one of your parents.
♍ VIRGO (August 23 – September 22)
The winds of change are arriving, encouraging you to move in new directions. This may stimulate you to learn new skills or seek newfound certifications.
Your intellect and communication skills are quite important now and you may even be dealing with a contractual matter or situation revolving around social media, marketing, or education. Last, you could be in the process of traveling for work or pleasure.
♎ LIBRA (September 23 – October 22)
Wealth is on your mind now. A big shift around your income is guaranteed. This may trigger a raise, payout, or desire to start a side-hustle for extra money. However, this could also cause one income stream to leave or the arrival of a heavy expense, so plan accordingly.
♏ SCORPIO (October 23 – November 21)
Your destiny is propelling you forward rapidly. You are likely seeing a significant turning point in regards to your life's direction. You will be in the spotlight now—as others are paying extra attention to you.
A major plan or goal may now be in reach. However, if you've been perpetuating negative patterns, you may have a bit of a meltdown now. Last, a significant relationship in business or love could evolve and will be deeply on your mind.
♐ SAGITTARIUS (November 22 – December 21)
The universe is encouraging you to lie low, rest, and recharge now. You may even be hungering for more privacy or solitude as you distance yourself from people or problems that are bothering you.
Your mental health is quite important now, so if you are in the process of healing or releasing baggage, consult a professional.
♑ CAPRICORN (December 22 – January 19)
Life could feel particularly social now. You may be attending many events or being involved with your community.
An important friend may come or go out of your life near this time. Last, you could notice that someone steps in to help you reach a significant aspiration or goal.
♒ AQUARIUS (January 20 – February 18)
Your professional life could rock and roll near this time. On one hand, if you're in the right industry and have been working quite hard, you may now see a sudden breakthrough such as a promotion, award, or victory. Yet, if something lurks afoot, you may notice a fall from grace or even the end of a job.
♓ PISCES (February 19 – March 20)
The time has come to uncover vast new journeys and opportunities. This could be a time of great expansion, where you grow and learn more about life or the world. Some of you could return to academics or may be polishing off a thesis. If involved in the media, a big opportunity could appear. Last, if seeking travel or immigration, news will certainly pop up for you now.
will the Flower Moon be visible?
Weather permitting, the full Moon will be viewable from all areas of the Earth. However the penumbral lunar eclipse will not be visible from all areas. Some of the regions that will see it — at least a little — are parts of Europe, Asia, Australia, Africa, the Pacific, the Atlantic, the Indian Ocean, and Antarctica.
Fortunately, there are upcoming occasions for those in North American to see eclipses. Where and when to see the Great Solar Eclipse 2024.
FA Astrology
The Farmers' Almanac famous Best Days and Gardening By The Moon calendars are based on the astrological placements of the Sun and Moon. Horoscopes are metaphysical interpretations based on similar principles.
Join The Discussion
What is your zodiac sign?
Did you find these horoscopes interesting or helpful?
Would you like to see more horoscopes here in the future?
What questions do you have about horoscopes, astrology, or the zodiac?
Let us know in the comments below!
Related Articles
Why Is It Called The Flower Moon? – Find Out!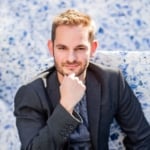 Kyle Thomas is an expert astrologer who writes for The New York Post, Cosmopolitan Magazine, Marie Claire, Elite Daily, Bustle, and more. He has been featured on Access Hollywood, E! Entertainment, NBC and ABC television. Kyle is globally recognized as a "celebrity astrologer" for his guidance of well known actors in Hollywood and prominent business executives, but he also loves sharing his comic insights with everyday people. His work explains how astrology influences lifestyle and trends worldwide. Learn more about him at KyleThomasAstrology.com.