5 Natural Ways To Get Rid of Groundhogs
Good news! There are many ways to safely deter these pesky marmots using common items around your home and garden. No toxic chemicals!
Are you wondering how to get rid of groundhogs without harming them? Here are some top groundhog repellents and tips:
About Groundhogs
Groundhogs, also known as woodchucks, "whistle pigs," or marmots, are rodents that can do a lot of damage to your lawns and gardens. Because they are excellent diggers (their dens can be extensive tunnel systems containing chambers, hallways, and multiple exits), they can weaken the soil, resulting in damage to foundations, barns, and farm equipment, as well as cause possible injuries to livestock. And since groundhogs are herbivores, they enjoy making a meal on the plants in your garden, so all that hard work you put into it can be decimated in a single afternoon. They certainly make a nuisance of themselves.
So what can you do? If you don't own a dog, or you're not comfortable trapping and releasing* (or don't have the means to), consult our list of 5 effective, natural remedies to help keep them out, below. These ideas won't harm the environment, family pets, or the groundhogs themselves.
A few Key Things To Know
First, it's important to know that prevention is very important when it comes to any rodent infestations. Try to identify and remove what they're attracted to in your yard; for example, a food source like fruit from apple trees. Harvest your garden and pick up any fallen fruit often. Also, consider a covered compost bin—especially if your compost piles have sweet fruit like melons, a groundhog's favorite. You'll also want to reduce any woodpiles on your property.
Additionally, knowing the groundhog's habits is key. The time when they emerge from their post-winter dens will differ depending on where you live (despite what you hear, most groundhogs are hibernating on February 2nd and are not popping up to see their shadows), and they're active during the day. Spring is when they start mating so they'll be very active during this time.
5 Natural Ways To Get Rid of Groundhogs
1) Epsom Salts
Epsom salts sprinkled near or around the burrow entrances or exits will keep the groundhog away. If your plants are being eaten, try placing a tin pie plate filled with the salts near the plants. Replace after a rain.
2) Castor Oil
Castor oil poured in and around the burrow holes can be an effective way to discourage them (they hate the smell) but apply only when you know they're not there, otherwise, they'll just stay burrowed. You'll have to keep vigil to see when they head out to find food.
3) Human Hair Clippings
Clippings from your local barber or hairdresser may also prevent groundhogs well because they dislike the scent of humans. Sprinkle clippings around areas where the groundhog frequents. Or to avoid it blowing away in the wind, place clippings in a fine mesh bag and secure it to a stake near the groundhog's dwelling.
4) Soiled Kitty Litter
Kitty litter (used) poured around one of the den holes (but not the other) is also effective as it smells like a predator. Leaving one exit hole scent-free allows them to escape rather than stay burrowed.
5) Offensive Scents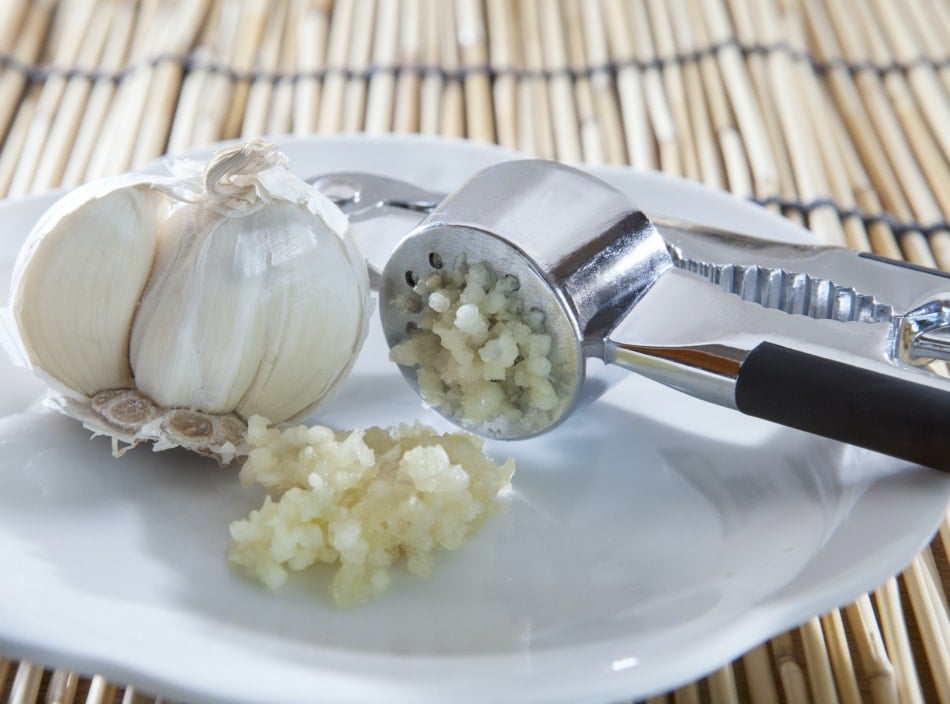 There are certain smells groundhogs absolutely detest. If you can ensure these smells are present near their burrows and around the garden, you may be able to send them packing:
Cayenne pepper – Our Farmers' Almanac readers swear by this method: Simply pour cayenne pepper close to the groundhog's holes. Buy a large container (bulk size) so you can create a small pile. When it rains or is windy, you'll have to reapply. It's actually the smell and the heat they don't like. You can also spray tender plants with a mixture of 2 teaspoons cayenne with one quart of water to deter them from nibbling.
Garlic – Crush some garlic cloves and spread the paste around areas of the garden you want groundhogs to avoid. Their sensitive noses can't handle the pungent smell.
Lavender – Try planting some lavender around the garden. While it smells lovely to us, groundhogs find it offensive and avoid the areas where it is. They also dislike the smell of these herbs: basil, chives, lemon balm, mint, sage, thyme, rosemary, and oregano.
More About Groundhogs
Fun Fact: Groundhogs are the largest member of the squirrel family.
Wonder why groundhogs are known as "whistle pigs?" Listen to the sound they make in this video clip (you may have thought you were hearing a bird!):
*If you do choose to set a groundhog trap, always check with your state wildlife agency before relocating an animal from your property. There may be laws in your area prohibiting you from doing so. Relocating groundhogs is illegal in some states due, in part, to fears of spreading rabies. You might want to check with them about what a safe distance is, depending on where you live.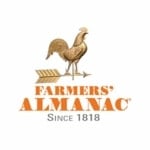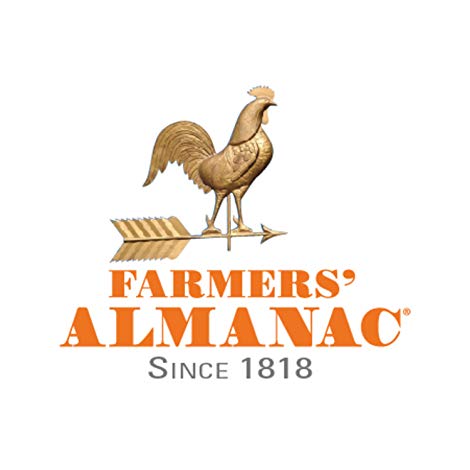 This article was published by the staff at Farmers' Almanac. Do you have a question or an idea for an article? Contact us!