How To Make Focaccia Art With Vegetables and Herbs
Our classic focaccia dough transforms into the perfect canvas for your artistic and delicious designs! And it's so easy...
Focaccia is a flat, oven-baked Italian bread, similar to pizza. It's easy to make, can be sweet or savory, eaten by itself or in place of bread for a sandwich.
Focaccia bread art is a new trend that encourages bakers to decorate their focaccia with fresh vegetables, herbs, and even edible flowers (sometimes it almost looks too pretty to eat).
It all starts with our basic herbed focaccia dough: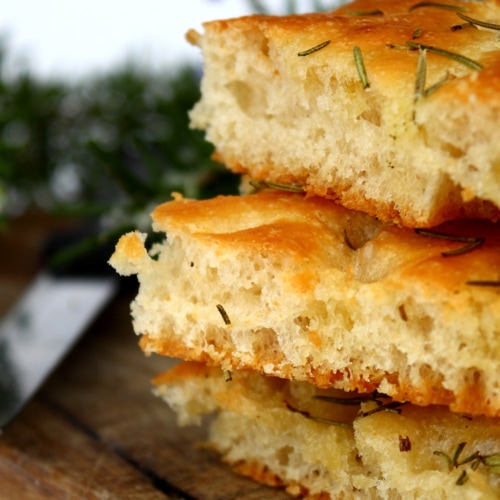 Basic Herbed Focaccia
Ingredients
1/2 

cup

olive oil

2

garlic

cloves, minced

1

teaspoon

chopped fresh thyme (or 1 teaspoon dried)

1

teaspoon

chopped fresh rosemary (or 1 teaspoon dried)

1/4

teaspoon

black pepper

1

cup

warm water

2 1/4

teaspoon

active dry yeast (1 envelope)

1/4

teaspoon

honey or sugar

2 1/2

cups

bread flour, if you can find it, otherwise, use all-purpose flour

1

teaspoon

salt

Fresh Parmesan cheese (optional)- See Focaccia Art "toppings" below

Extra olive oil for drizzling

Flaky salt for tops, optional
Instructions
Combine 1/4 cup olive oil, minced garlic, thyme, rosemary, and black pepper in a medium skillet. Cook over very low heat, stirring occasionally, for 5 to 10 minutes, but do not allow the garlic to brown. Set aside.

In a bowl, combine warm water, yeast, and honey or sugar. Stir a few times, then let sit for 5 minutes. Add 1 cup of the flour and a 1/4 cup of the garlic olive oil mixture. Stir 3 to 4 times until the flour has moistened. Let sit for another 5 minutes.

Stir in the remaining 1 1/2 cups of flour and salt. Once the dough comes together, transfer to a floured surface and knead the dough until smooth. Transfer to a large oiled bowl, cover with a warm, damp towel, and let rise for 1 hour in a warm area of the kitchen.

Drizzle some of the garlic olive oil mixture onto a 9 x 13-inch baking sheet, rubbing it all over the bottom and sides. Place the dough into the pan and press it down. Use your fingers to pinch the dough into dimples and then drizzle the top with the remaining tablespoon of the garlic olive oil mixture and sprinkle with Parmesan cheese (or to taste).

Let the dough rise for another 20 minutes until it puffs slightly, then bake for 15 to 20 minutes, or until golden brown.

Transfer bread to a wire rack and cool.

To make "art" with vegetables, see instructions below.
Create Focaccia Art
Once the dough is stretched out in the pan (using the recipe, above), let it rise for 20 minutes until it puffs slightly, then add your art designs, pressing them lightly into the dough. Drizzle the top of the dough with a small amount of plain olive oil, and lightly brush your designs with olive oil to prevent burning. Top with a generous sprinkle of flaky salt. Bake in a preheated 450F oven for 15 to 20 minutes or until golden brown. Transfer bread to a wire rack and cool. Cut into squares and serve!
If you're interested in making focaccia art, you can decorate the top of your focaccia dough before baking with any number of herbs and veggies to make a work of art!
Make the dough as in steps 2 and 3, above, however, skip step 1 (the garlic olive oil step), and use 1/4 cup of plain olive oil in the dough. Additionally, use plain olive oil to coat the bottom of the 9×13 pan.
Create your designs, using these suggestions, then follow step 5, below:
Focaccia Art Toppings – Design Ideas Using Vegetables and Herbs: 
Italian flat-leaf parsley for flower stems and leaves
Thin slices of bell pepper for flower petals (strips, or crosswise)
Sliced black or green olives for flower centers
Chives make perfect flower stems
Poppyseeds, sesame seeds, or parmesan cheese, black pepper, for "earth" or "sand"
Drained capers for berries
Rosemary sprigs for greenery
Red onions, garlic bulbs, and cherry tomatoes sliced crosswise for flowers
You can also use thinly sliced sausage, or mini pepperoni slices if you want to decorate with meat
Make sure to drain and pat dry all vegetables of moisture thoroughly on paper towels, including capers and olives, before topping the dough.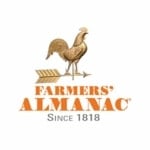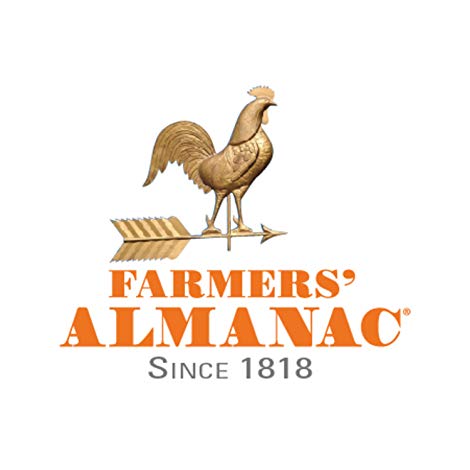 This article was published by the staff at Farmers' Almanac. Do you have a question or an idea for an article? Contact us!