A Groundhog Day Snowstorm And Other Historic Blizzards
Read about some blizzards of the past of epic proportions, including one that struck on Groundhog Day.
With winter season in full swing and all the talk of the groundhog's upcoming predictions, we thought it might be interesting to look back on some historic blizzards, including one that struck on Groundhog Day. Do you remember any of these storms?
By definition, a blizzard is a violent winter storm with winds about 32 mph (51 kph) and visibility less than 500 feet (150 meters) due to falling and blowing snow. Sometimes the term "ground blizzard" is used to describe a storm in which wind causes fallen snow to be blown back into the air.
Historic Blizzards
1888 – The Schoolhouse Blizzard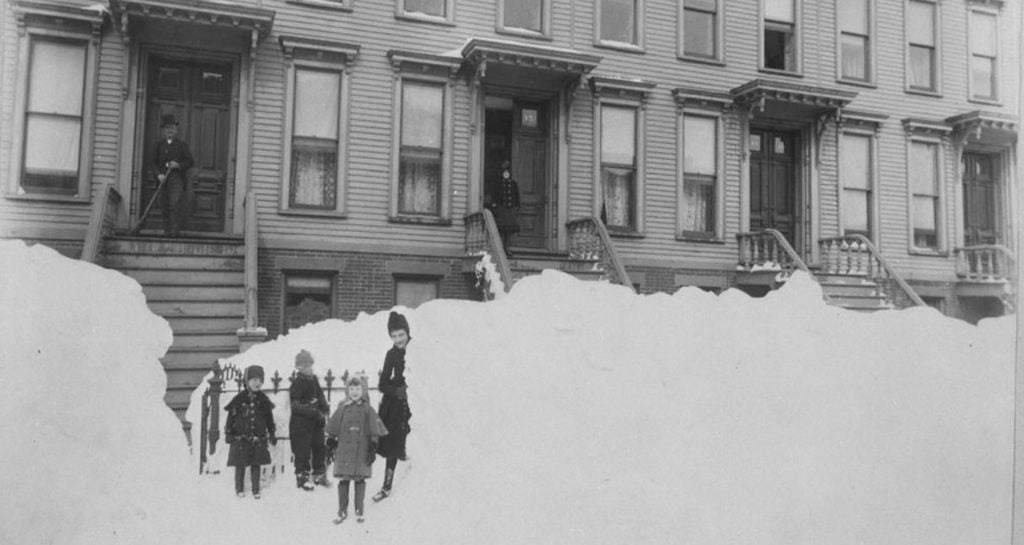 On January 12, 1888, an unexpected blizzard swept across the prairies and claimed 235 lives, most of them children. The so-called "Schoolhouse Blizzard," also known as "The Children's Blizzard," blew down from Canada and into areas that are now South Dakota, North Dakota, Nebraska, Minnesota, Montana, Wyoming, and Idaho. Temperatures dropped from above freezing in many areas to well below zero in a matter of a few hours. At the same time, more than six inches of powdery snow, accompanied by severe winds, blew in, creating whiteout conditions through much of the region. Read more about this storm here.
1888 March Blizzard of '88
The "Blizzard of '88" produced temperatures plummeting well below zero degrees Fahrenheit, ravaging gusts of wind and deep snowdrifts that stranded several cities, leaving them without transportation or communication. New York City suffered the most damage, particularly to its harbor areas.
1914 – March 1 Heavy Wet Snow/High Winds
"The worst since '88," crippled New York and New Jersey; Asbury Park, NJ, received 24″ of snow; New York's barometer dipped to a record 28.38″; downed wires and poles disrupted communications and power in New Jersey.
1940 – November 11 Armistice Day Storm
Over the Upper Midwest and the Great Lakes; blizzard conditions in Manitoba, Minnesota, Wisconsin, and western Ontario; 49 dead in Minnesota alone; gales on Lake Michigan caused wrecks and the loss of 59 sailors; 17″ snowfall in Iowa; barometer at 28.66″ in Duluth, MN.
1941 – March 15th – Severest Blizzard of Modern Era
Struck on a Saturday night; 39 lives lost in North Dakota; 32 died in Minnesota; also buffeted parts of Saskatchewan and Manitoba; 85 mph winds at Grand Forks, ND; 75 mph. winds at Duluth, MN. In Minnesota, 27″ fell at Collegeville, and the Twin Cities recorded 16″ of snowfall.
1960 – December 12th – Pre-Winter Blizzard in Northeast
20.4″ of snow fell in Newark, NJ; 17″ fell in at New York City; 13″ in Boston, MA. Nantucket, MA, had 15.7″ with winds averaging 36 to 51 mph.
1961- January 19-20th – The Kennedy Inaugural Snowstorm
Occurred on the eve of John F. Kennedy's Presidential inauguration in Washington, DC; it was the second of three huge storms to hit the Northeast during the winter of 1960-61; Washington and Baltimore saw 8″ of snow; New York City 10″; 25″ in Connecticut and New Hampshire; and 24″ in Massachusetts.
1961 – February 3–4 – Third Big Snow of the Winter of '60-'61
Produced near-record snow cover in the major metropolitan areas since snow fell on unmelted accumulations from the previous storms; also produced paralyzing gale-to-hurricane-force winds along coastal areas; Washington, DC, and Baltimore, MD, saw 8 to 11″; New York City, NY, received 19 to 24″; Boston, MA, got 14.4″; highest amount fell at Cortland, NY, with 40″.
1976 – February 2nd – The Groundhog Day Storm
A storm system rapidly intensified off Delmarva Coast (Delaware, Maryland, Virginia) and raced northeastward; briefly bringing blizzard conditions and, in just a few hours, a 20- to 40-degree drop in temperature to the Northeast. With it came wind gusts of 100 mph in Nova Scotia and the barometric pressure fell to 28.30″—much lower than many summertime hurricanes.
1977 – January 30th – The Buffalo (NY) Blizzard
Worst blizzard on record to hit the east side of Lakes Erie and Ontario; wind gusts to 69 mph.; zero-visibility whiteouts; wind chill factor of -50°F.
1978 – February 6-7th – Blizzard of '78
Hurricane-force winds and record-breaking snowfall made this storm one of the more intense ones to occur this century across parts of the Northeast; small area with 50 or more inches of snowfall was reported in northern Rhode Island; Washington, DC, received 2.2″; Baltimore, MD, 9.1″; Philadelphia, PA, 14.1″; New York City, NY, 17.7″; Boston, MA, received 27.1″ and was subsequently completely shut down for a week.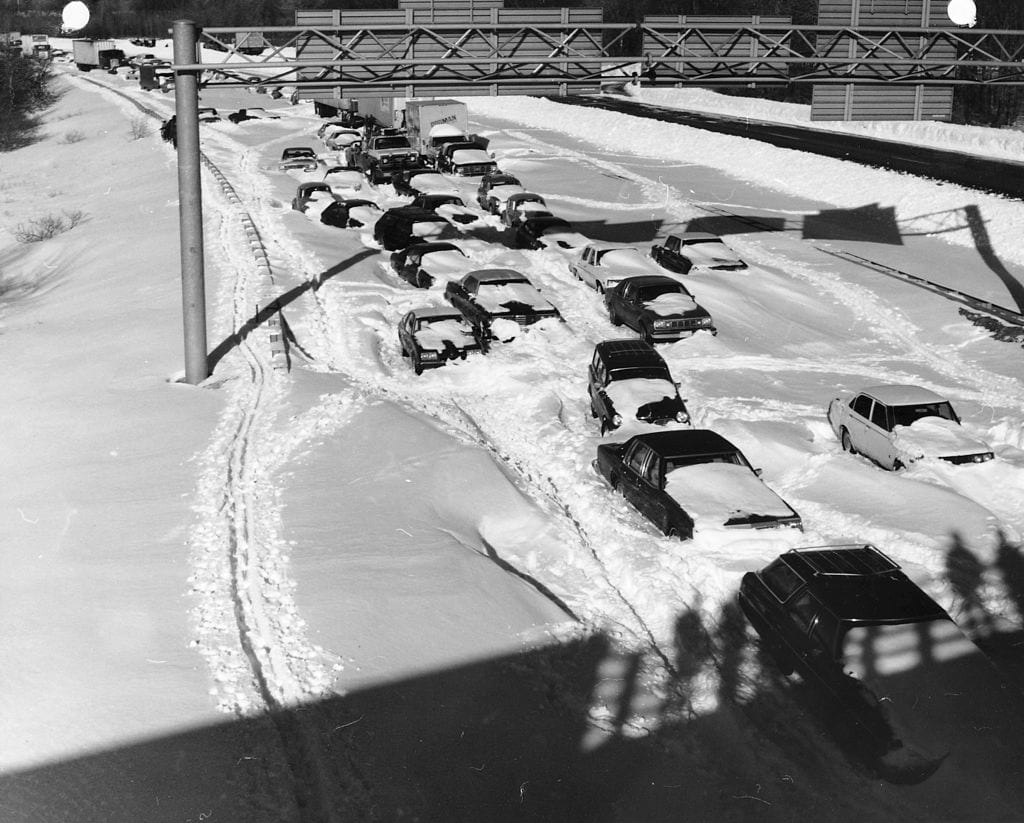 1979 – February 19th – The Presidents' Day Storm
Chiefly affected the Middle Atlantic States, with record snowfall in many areas; Washington, DC, 18.7″ in 18.5 hours at the airport with a total depth of 23″; the Baltimore, MD, airport had 20″.
1993 – March 13-14 – The Blizzard of '93
Described by the National Weather Service as "one of the worst storms of the century"; the onslaught left 13″ of snow in Birmingham, AL, and 36″ in Syracuse, NY; dozens of tornadoes were reported in the South; more than 200 lives lost.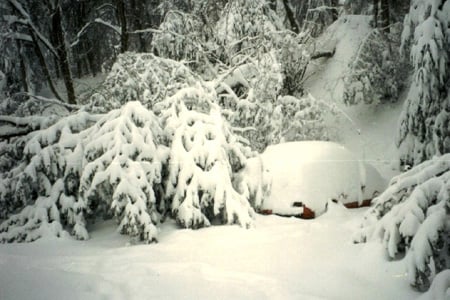 1996 January 7-8 – The Blizzard of '96
An immense blizzard paralyzed much of the Mid-Atlantic and Northeast States, with snow accumulations of 1 to 2 feet common in many areas; 100 dead; major airports in the Northeast Corridor were shut down for at least two days.
2003 – The Blizzard of 2003, also known as the Presidents' Day Storm of 2003, or Presidents' Day Storm II
This historical and record-breaking East Coast snowstorm lasted from February 14-19, 2003; it started on the East Coast of the US and spread into Canada; all cities from Washington DC to Boston were covered in 15 to 30″ of snow, and those cities were brought to a standstill due to problems caused by temperatures and the snow; in Baltimore and Boston, this was the biggest snowstorm on record, with 28.2″ and 27.5″ of snow respectively.
2006 – February 11th – Blizzard of 2006
A nor'easter that began on the evening of February 11, 2006, this storm dumped heavy snow across the Northeast United States from Virginia to Maine through the early evening of February 12 and ended in Atlantic Canada on February 13; major northeast cities from Baltimore to Boston received at least a foot of snow, with an all-time record amount of 26.9″ in New York City, the most since at least 1869, the start of record keeping.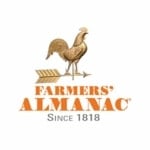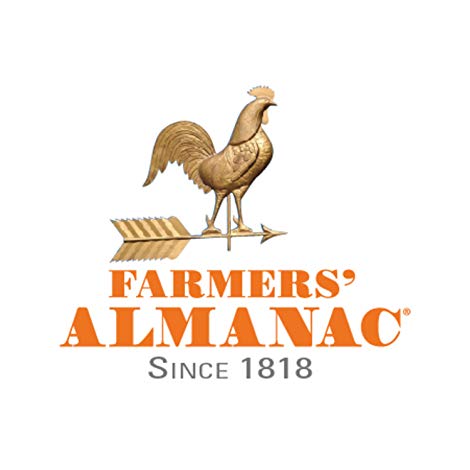 This article was published by the staff at Farmers' Almanac. Do you have a question or an idea for an article? Contact us!