Note: We update our seasonal weather forecasts once a year, so be sure to bookmark this page or signup for our newsletter to get updates!
---
It's hard to believe summer is winding down! While the last full day of summer is officially September 22 (the first full day of fall is Thursday, September 23), Labor Day is considered the "unofficial" last weekend of the season. It's a federal holiday celebrated on the first Monday in September in both the United States and Canada. In 2022 Labor Day (or Labour Day in Canada) is Monday, September 5.
Read: How Did Labor Day Become A Holiday?
If you're planning a family road trip, picnic, cookout, or just hoping to get those last beach days in, you'll need to know the weather! We checked our long-range weather forecast and here's what we're predicting for the long holiday weekend, from Saturday, September4th through Wednesday, September 7, 2022 for the US and Canada:
United States Labor Day Forecast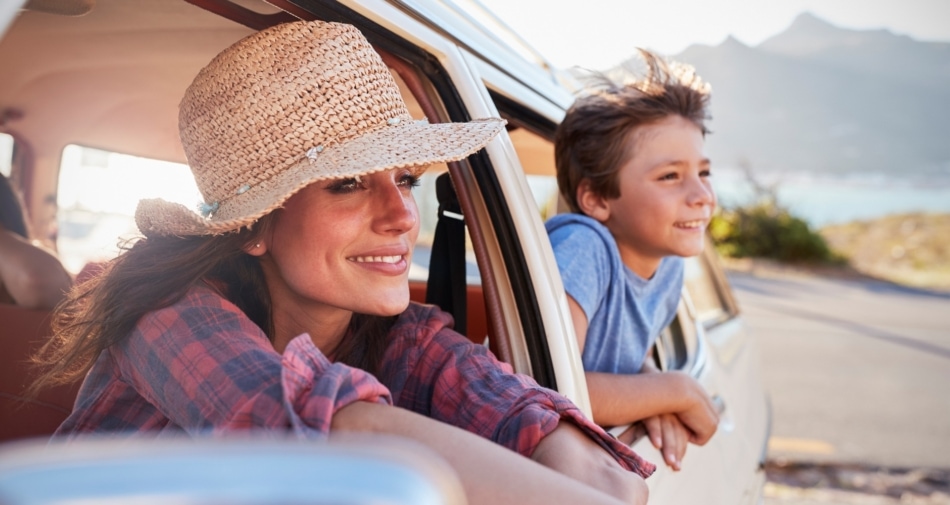 Zone 1 – Northeast & New England
New York, Vermont, New Hampshire, Maine, Massachusetts, Rhode Island, Connecticut, Pennsylvania, New Jersey, Delaware, Maryland, Washington D.C.
Fair and pleasant.
Zone 2 – Great Lakes, Ohio Valley & Midwest
Ohio, Michigan, Indiana, Kentucky, Illinois, Wisconsin
Generally clear and pleasant.
Zone 3 – Southeast
Tennessee, Virginia, West Virginia, North Carolina, South Carolina, Georgia, Alabama, Mississippi, Florida
Hot and oppressively humid.
Zone 4 – North Central
Missouri, Iowa, Minnesota, North Dakota, South Dakota, Nebraska, Kansas, Colorado, Wyoming, Montana
Pleasant NE, Dakotas region and points east; squalls over the Rockies.
Zone 5 – South Central
Arkansas, Louisiana, Oklahoma, Texas, New Mexico
Fair OK, TX and points east. Weather deteriorates to the west with squalls over northern NM.
Zone 6 – Northwest
Washington, Oregon, Idaho
Fair weather deteriorates to stormy conditions for WA, OR; turning squally over ID.
Zone 7 – Southwest
California, Nevada, Utah, Arizona
Fair weather deteriorates into unsettled conditions.
---
Canada Labour Day Forecast
Zone 1
Newfoundland, Labrador
Wet weather persists for Labour Day.
Zone 2
Nova Scotia, Prince Edward Island, New Brunswick, Quebec
Labour Day is fair and pleasant.

Generally clear and pleasant conditions for Labour Day.
Zone 4
Alberta, Manitoba, Saskatchewan
Weather deteriorates by Labour Day with stormy weather for Alberta, squalls over the Rockies.
Fair weather on Labour Day deteriorates into stormy conditions.
---
What's in store for the remainder of summer in your neck of the woods? Be sure to read our long-range weather forecast for the U.S. and Canada.