How About A Lobster BLT for Lobster Day?
Celebrate Lobster Day by taking a crack at this delicacy from the sea with these spectacular lobster recipes.
To celebrate National Lobster Day, we've got a few recipes for you to try, including a lobster BLT that's out of this world!
Lobster BLT
Ingredients
2 – 1.25

pound

live lobsters, or 1 3/4 cups cooked lobster meatSalt for the water

4

ounces

great-quality thick-sliced smoked bacon (3 to 4 slices)

1

stalk celery, finely diced

1

tablespoon

fresh lemon juiceSea salt and freshly ground black pepper

4

slices

slices toasted brioche bread, grilled hot dog bun, or crusty roll

4

Romaine or Buttercrunch lettuce leaves

2 to 4

thick

2 to 4 thick slices vine-ripened tomato
For the basil aioli:
1

cup

mayonnaise

1/4

cup

thinly sliced basil leaves

2 1/2

teaspoons

olive oilSalt and freshly ground black pepper to taste
Instructions
Directions:To cook the lobsters: Fill a large pot with enough water to come about 2 inches up the sides of the pot. Bring to a boil over high heat. Add a pinch of salt. Add the lobsters, shell side down, cover, and let steam for 12 minutes. Drain the lobsters and let cool.

When the lobster is cool enough to handle, remove the meat from the tails and claws and very coarsely chop. You should have between 1 ²/3 and 1 ¾ cups of meat. Set aside in a medium bowl. Save the bodies and shells for snacking on or for making a lobster base).

Cook the bacon until crisp on both sides, about 10 minutes. Drain on paper towels and set aside.To make the basil aioli: In a small bowl, whisk together the mayonnaise, basil, and oil. Season to taste with salt and pepper. Cover and refrigerate; the aioli will keep for several days. (You will have more aioli than you need here; save for use in chicken sandwiches, chicken salad, roast beef and cheddar cheese sandwiches, and more.)

Add the celery to the lobster meat. Fold in 2 tablespoons of the aioli and the lemon juice to lightly coat the ingredients. Season with salt and pepper. Store in refrigerator for up to 6 hours if not making the BLTs at once.

To assemble BLT: Spread bread with a light dollop of the basil aioli, just under a tablespoon on each piece of bread. Divide bacon, lettuce leaves, tomato slices, and lobster salad between 2 slices of the toast. Cover with the remaining 2 slices toast. Slice the sandwiches in half on the diagonal.
Chopped Vegetable Salad With Maine Lobster
Ingredients
2

garlic cloves, unpeeled

1

cup

orange juice, reduced from 4 cups

1/4

cup

lime juice

1

piece

chipotle chili, canned

1

cup

olive oilsugar, salt and pepper to taste

6

cups

Romaine lettuce, shredded

6

cups

Iceberg lettuce, shredded

1

pound lobster meat, cooked

1/2

cup

mango, 1/4-inch dice

3/4

cup

cucumber, peeled, seeded, 1/4-inch dice

3/4

cup

red bell pepper, seeded, 1/4-inch dice

3/4

cup

jicama, peeled, 1/4-inch dice

1/2

cup

radish, thinly sliced

1/4

cup

green onion, chopped

1/2

cup

avocado, 1/2-inch dice

2

tablespoons

cilantro, chopped coarsely

4

lobster claws, cooked, halved lengthwise
Instructions
Directions:

Place unpeeled garlic in a dry sauté pan over low heat. Let cook, rotating periodically, until soft all the way through and slightly charred. Peel and smash to a paste. Combine with reduced orange juice, lime juice, and chipotle in a blender. Start up slowly add the olive oil to emulsify. Season with salt, pepper, and sugar to taste.

Combine romaine and iceberg lettuce. Place a mound of greens in the center of each dinner plate. Drizzle with a little of the vinaigrette. Place a line of each ingredient across the top of the lettuce, like a Cobb salad. Garnish with the lobster claw and drizzle with the vinaigrette.
Classic Lobster Stew
Ingredients
1

pound cooked lobster meat, picked and shredded.

1

cup

butter

2

quarts

half and half Splash of dry sherry
Instructions
Directions:

Sauté lobster gently in butter until butter turns pink. Slowly add half-and-half. Heat over medium heat until hot–do not boil. If desired, stir in a dash of sherry for extra flavor. Garnish with sliced green onions or chopped parsley if you want to add some color to the stew. Serve with oyster crackers if desired.
Recipes compiled by freelance writer, Beth Herman.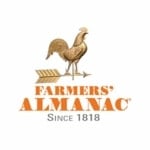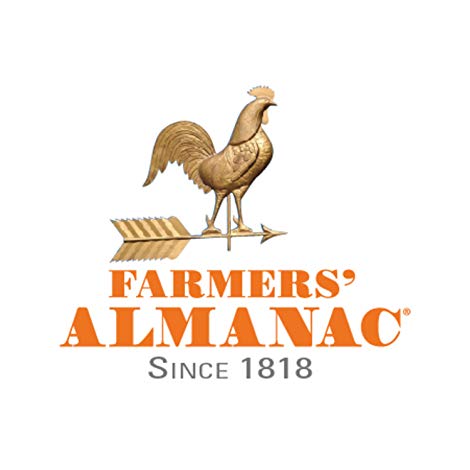 This article was published by the staff at Farmers' Almanac. Do you have a question or an idea for an article? Contact us!