Love It Or Loathe It? The Great Cilantro Debate
Not everyone's a fan. Haters say cilantro tastes like soap. Others can't get enough. Find out what scientists are saying about this pungent herb and why the battle rages on!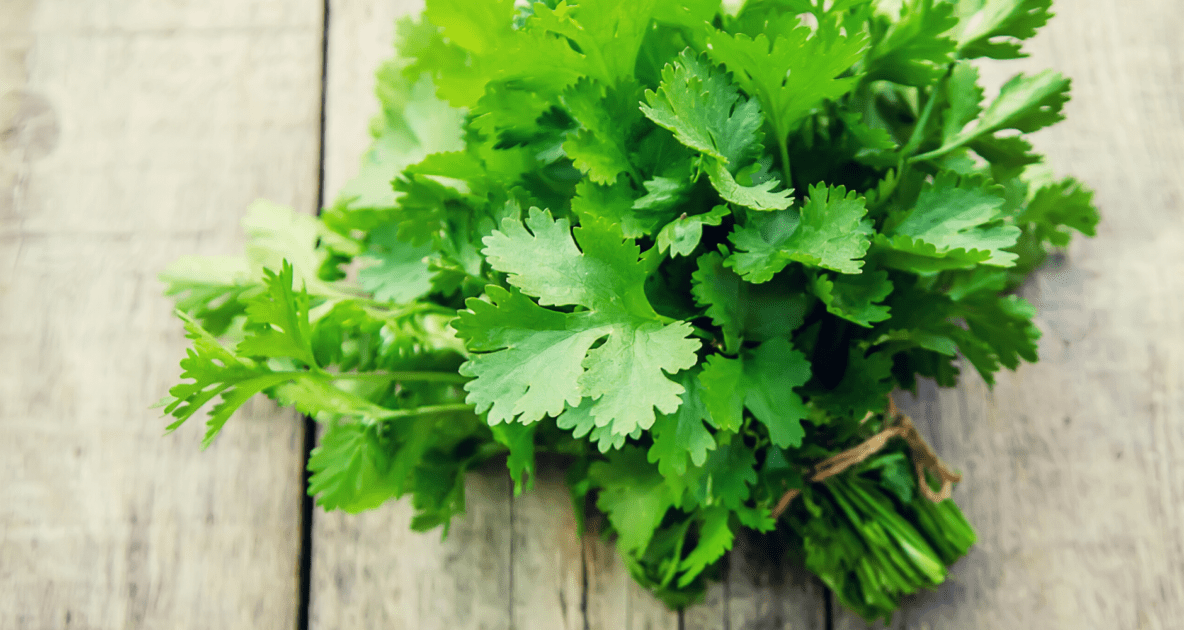 There is a deep rift running through the heart of America. It's not the divide between red states and blue states, but the ongoing battle between cilantro lovers and those who can't stand the stuff.
Cilantro, which is the North American name for the green leafy part of the coriander plant, is a pungent annual herb that grows in warmer climates across the world. Other names include Chinese parsley and dhania.
While the entire plant is edible, most people eat either the fresh leaves (cilantro) or the dried seeds (coriander), which are ground into a powder. Cilantro/coriander is a popular staple as both an herb and a spice throughout Asia, Europe, Africa, and the Americas.
As with many other traditional spices, seasoning food with ground coriander is a natural preservative. The seeds contain phytochemicals that delay spoiling.
As a spice, coriander tastes sweet, citrusy, and mildly peppery. The flavor profile of fresh cilantro, however, is more controversial …
Cilantro: Love It or Loathe It?
Those who love cilantro say it's refreshing and tangy. Those who hate it—and this latter group is pretty outspoken, say it tastes like soap or bugs.
Is There A Scientific Reason Why You Hate Cilantro?
Since there weren't more pressing problems in the world for them to sort out, scientists have recently discovered the cause behind this intensely partisan debate. People who can't stand cilantro are probably genetically predisposed to hate it.
There are a number of chemical compounds that come together to make up cilantro's flavor. People who love the herb can taste and smell a wider range of them, say, geneticists, while cilantro haters, because of how their smell and taste receptors work, are only able to taste unpleasant bitterness.
Good News: Cilantro Is Good For Your Health
Love it or hate it, cilantro is great for your health. For one thing, it's packed with dietary fiber, which can reduce bad LDL cholesterol and raise good HDL cholesterol, and in inflammation- and cancer-fighting antioxidants.
It's also rich in minerals like potassium, which helps to control heart rate and blood pressure, calcium for strong bones, and iron for red blood cell production, among others.
A great tip for keeping your cilantro fresher longer!
Cilantro is also an excellent source of folic acid, riboflavin, niacin, beta carotene, vitamin-C, and is one of the best all-around sources of vitamins A and K, providing more than 200% of the recommended daily value of these two vitamins in just one small serving. It is said that the herb also has the ability to flush (chelate) heavy metals like mercury, aluminum, and lead from your body. All these great benefits have moved cilantro to superfood status.
Of course, if you hate cilantro, there are plenty of other nutritious foods out there to enjoy. But if you're among those who love this polarizing plant, here are a few recipes to help you love it even more.
Thinking about growing cilantro? Check out these tips!
Cilantro Lime Shrimp Recipe
Cilantro Lime Shrimp Recipe
Ingredients
2

tablespoons

olive oil

1

jalapeño pepper, diced

3

garlic cloves, sliced thinly

1

pound shrimp, peeled and deveinedSalt to taste

1/4

cup

chopped cilantro

2

tablespoons

lime juice

2

cups

cooked rice
Instructions
Allow a large pan to sit over high heat for one minute, then add oil.

Add the pepper to the pan, toss to coat with oil, and cook for 30 seconds.

Add the shrimp and garlic, toss to coat with oil, and sprinkle with salt.

Allow the shrimp to become lightly seared before tossing again

Stir-fry for about 2 minutes. Remove from heat and mix in the cilantro and lime juice. Serve over rice.
Cilantro Pesto
Ingredients
2

cups

fresh cilantro, chopped

6

cloves garlic, minced

1/4

1/4

grated Parmesan cheese

1/2

teaspoon

cayenne pepper

1/2

cup

walnuts

1/2

cup

olive oil
Instructions
Directions:

Place cilantro, garlic, vinegar, Parmesan cheese, cayenne pepper, nuts, and salt in the bowl of a food processor or blender and pulse to combine. Add 1/4 cup of olive oil, and blend. Continue adding olive oil and blending until the pesto reaches your desired consistency.
Check out this viral Twitter video of a cook chopping cilantro. So satisfying!
What about you, do you love cilantro or loathe it?

Jaime McLeod is a longtime journalist who has written for a wide variety of newspapers, magazines, and websites, including MTV.com. She enjoys the outdoors, growing and eating organic food, and is interested in all aspects of natural wellness.
Keep Exploring