Make Your Own Laundry Detergent
Save money and protect your family from harsh chemicals—try this DIY laundry detergent recipe that costs just pennies per load!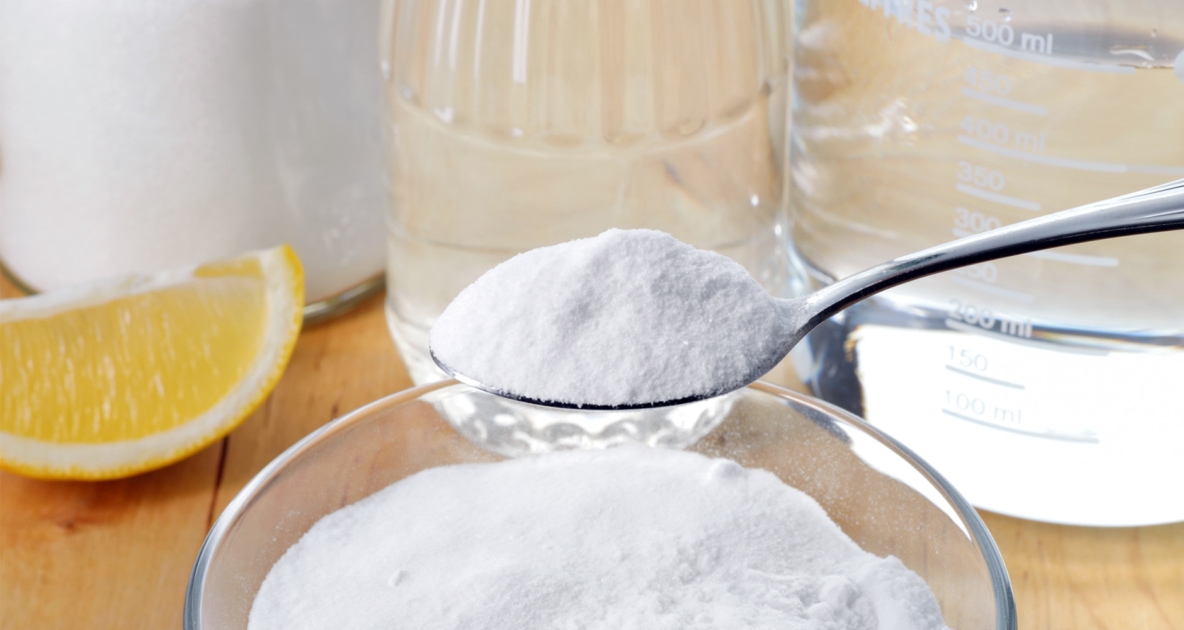 Have you ever wanted to go more natural in your household cleaners, but the price tags scared you off? Well, summon your inner thriftiness, because we've got a recipe to help you make your very own homemade laundry detergent. If you're tired of shelling out the big bucks for detergent and fabric softener every month, prepare to be amazed at how easy and budget-friendly this DIY option is. Hopefully, this recipe inspires and motivates you to save some money and create something useful for your home and family!
3 Reasons To Make Your Own Laundry Detergent
It Saves You Money. Those with High-Efficiency (HE) washers know how pricey HE detergents can be and how fast that laundry bill adds up. Because these washers use less water, they require a special soap that doesn't produce as many suds as the typical detergent. If you think your machine requires a soap too special for DIY, think again. This homemade detergent produces a very small amount of suds, so it's a perfect match for these machines. As an added bonus, one recipe makes a nice big batch, and each wash load only requires one to two tablespoons. That means you'll be able to stretch one batch out for months without having to buy new detergent!
It's Skin-Friendly. If you have sensitive skin, you might have trouble choosing a detergent that doesn't bother your skin. Or perhaps the sensitive skin versions are a higher cost than you'd like to spend. This recipe is incredibly versatile, and you can simply substitute the bar of soap for a more organic option that you know won't irritate your skin.
It Makes Great Homemade Gifts. There's no limit to the resourcefulness of making these products. Store some in Mason jars and give out your detergent as a gift. Tie some twine around the mouth of the jar and add a homemade tag–perfect for teachers, family, or friends. Who doesn't love a homemade gift?
Homemade Laundry Detergent Recipe
Ingredients:
5-gallon bucket (with a lid if possible). You can even use a clean, empty plastic kitty litter container with cap (you'll just need a funnel)
One 76 oz. box of Borax (Find this in the detergent aisle)
One 55 oz. box of Arm & Hammer Super Washing Soda (Find this in the detergent aisle)
One 4 lb. box of Arm & Hammer™ Baking Soda
Two bars (14 oz each) of Zote Soap (Find this in the detergent aisle. Choose white for unscented or pink for scented.
May substitute for any natural soap, though Zote is a great choice for laundry. Fels Naptha is another laundry soap bar but you'll need 4 bars of it.
3 lb. container OxyClean Stain Remover (Optional)
1 bottle Purex Fabric Softener Crystals (Optional)
Directions:
1. Finely grate the Zote™ soap. Use a cheese grater — or even a food processor!
2. Add the grated soap and all other ingredients to your bucket. Using a layering method will help to ensure an even mix.
3. Use a large spoon to stir together all ingredients. Mix thoroughly.
4. For each load, you will need 1-2 tablespoons of this mixture. Add your homemade detergent directly to the drum before adding clothing. This soap will dissolve in both hot and cold water.
5. Store the detergent in a cool, dry place, ensuring to secure the lid after each use. Stir the unused mixture at least once a month to prevent hardening.

Katie Frasier is a writer based in St. Louis, Missouri, who spends her days talking work boots with construction pros and her nights freelancing for lifestyle publications.
Keep Exploring