Managing Grief At The Holidays
The loss of a loved one can seem overwhelming during the holidays. Read expert advice on some ways families can channel their grief and honor the memory of those who have passed.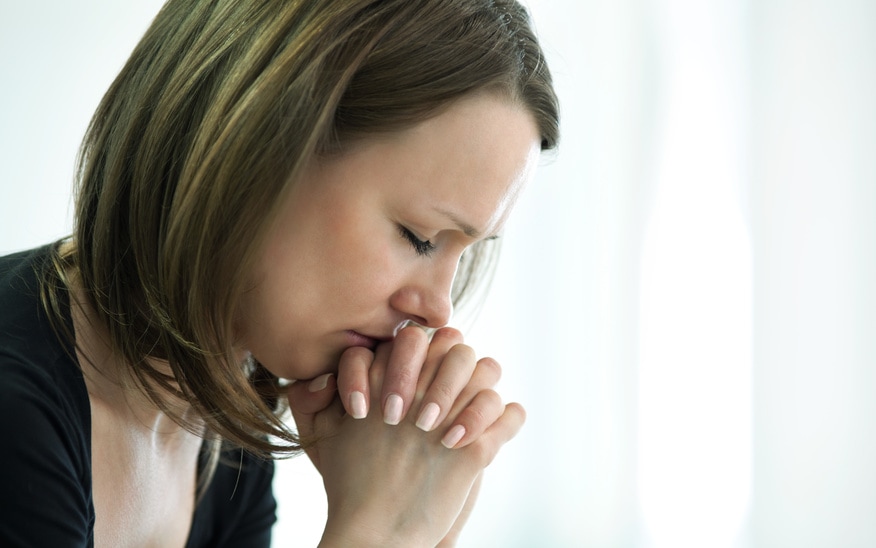 They say dying is part of the life cycle, but by nature, the holidays are a time for family and traditions. The memories of a loved one who contributed so much to the celebration and who has passed away may seem overwhelming, with the loss felt all over again at this time. Watching others embrace the excitement of the holidays may leave us feeling lower than ever; we may have feelings of guilt about decorating the house, putting up the tree, baking cookies, the giving and receiving of gifts – anything that brings us joy. Grief counselors and other experts say there is much we can do to get through the holidays, however, honoring the memory of our loved one and even learning new ways to channel our grief and memories into new family traditions.
Experts Weigh In
First, contrary to what we may think, mental health experts concur the holidays are not the time to hide feelings of loss and pain. Reaching out to family and friends who may be experiencing the same feelings – and the same reluctance to share it for fear of casting a shadow over the festivities – may be the best idea. In fact those closest to us may welcome the opportunity to comfort and be comforted themselves, and at the very least, to know that you think enough of them to enlist their support.
Next, don't make the mistake of burying yourself in a whirlwind of holiday preparations, assuming this will distract you from your grief and take the place of expressing what you feel. Just as people may try to bury themselves in their work at times of sorrow, using the holiday as a substitute isn't much better. One analogy compares this approach to a beach ball in a swimming pool. One can only sit on it for so long before it bursts up and out through the surface.
Loss is fatiguing and if you feel tired or low, moderation is the key to managing the festivities. While you don't want to isolate yourself for days on end, try and strike a balance between participating in the holidays and getting the rest and quiet time you may need. If others offer to help shop, decorate, cook, etc., this is the time to take them up on it.
Listen To Yourself
Also, while friends and family may mean well and sometimes during times of sorrow we need an extra push, be sure to listen to yourself by determining your priorities and following through. Not everyone has the same ideas about managing grief, and deciding what's right for you (no matter how great or small these activities) and seeing them through will give you a sense of control and accomplishment – a welcome boost. Structure is also a great tool during the holidays, so plan ahead as much as possible, knowing where you need to be and when you need to be there. It can give you something to look forward to.
Experts also remind us the holidays are often the time we think about what means the most to us – our life's purpose. The loss of someone we loved can be a catalyst in a deeper assessment of what we have and what we still need to achieve. A passing reminds us our time on Earth is relatively brief, so making the most of every moment, day, month, and year, though sometimes a challenge, should be first and foremost in our minds. For some, this may mean renewing a faith or reevaluating a relationship or career. For others, what means the most may result in the start of a tradition, foundation or something else that honors the memory of our loved one.
The Gift of Giving
Finally, many concur that a tried and true method for handling grief, at holiday time or any time, is to do for others. When we reach out to help someone in similar circumstances, or experiencing hardship in any form, some say miracles occur in our outlook. Are there children, animals or other members of your community who are in need? Depending on the nature of your loss, is there an organization like the local chapter of the American Cancer Society that would welcome your help? Can your house of worship use your services at this time? Helping others can remind us that there is much to be done in the world, and our contribution is always important.
Overall, there is no right or wrong way to manage grief during the holidays, and chances are among family and friends, total agreement of such just won't happen. The best rule of thumb is to be good to yourself, trust your instincts, seek support from others as you express your feelings, and if possible find a way to channel your loss into something that will benefit others.
Beth Herman is a freelance writer with interests in healthy living and food, family, animal welfare, architecture and design, religion, and yoga. She writes for a variety of national and regional publications, institutions, and websites.