March's Full Worm Moon
Why is March's full moon called the Full Worm Moon?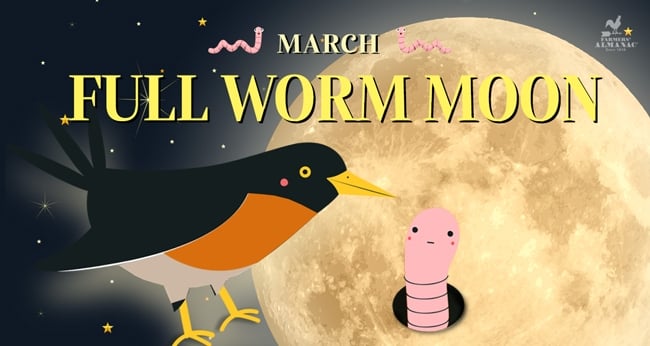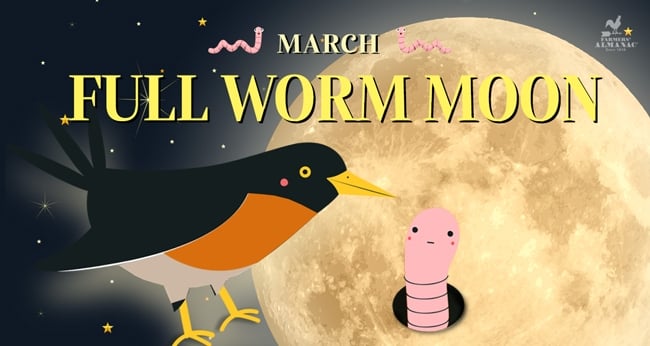 As the temperature rises and the ground thaws, earthworm castings appear, heralding the return of robins. Thus the origin of March's full Moon name, the Full Worm Moon.
Northern American Indian tribes know this Moon as the Crow Moon, when the cawing of crows signals the end of winter.
March's Moon is also referred to as the Crust Moon. This is because snow cover melts by day and freezes at night, forming a crust.
Another variation is the Sap Moon, marking the time to tap maple trees.
To early settlers, this Moon was also known as the Lenten Moon, and was considered to be the last full Moon of winter.
Track each month's moon phase, including each full moon appearance with our Moon Phase Calendar.
Get the Moon Phase calendar for the entire year when you join The Farmhouse, our growing eCommunity.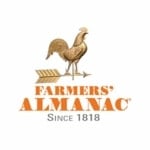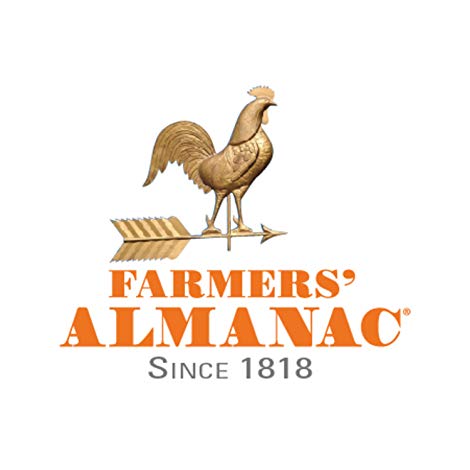 This article was published by the staff at Farmers' Almanac. Do you have a question or an idea for an article? Contact us!