Olla Irrigation: Keep Your Thirsty Garden Watered!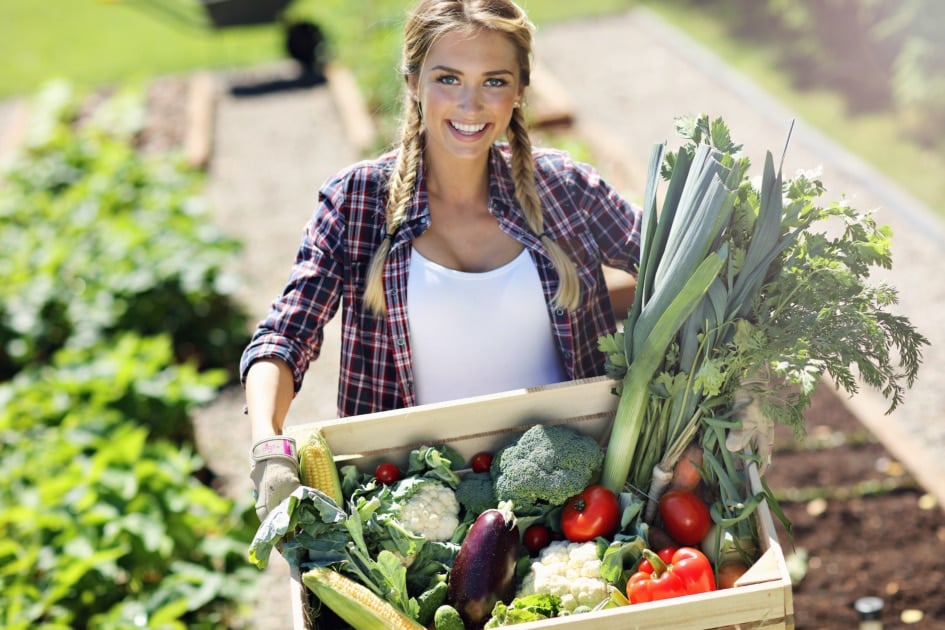 Here's the scenario: your spring garden has been in for weeks, the first of the season's luscious foods have been harvested and enjoyed right off the vine. All the glory of gardening is coming to fruition, and then summer hits.
Summer is many people's favorite season because of its long hot days, but that heat can take a toll on your precious plants. Plants are thirsty and if they don't get adequate hydration, they can perish.
What your garden needs on those hot summer days is an automatic irrigation system that allows you to spend less time lugging hoses and more time enjoying your garden's fruits. A self-watering system not only works for you but gives each plant exactly what it needs.
And if you have to go on vacation or a business trip, you don't have to worry. But a self-watering system sounds complicated and expensive to install, right? Not if you have a clay pot irrigation system!
What Is Clay Pot Irrigation?
You may have heard of clay pot irrigation, an ancient technology that works by soil moisture tension. Clay pots, called ollas, are buried next to your plants and filled with water. The water is pulled into the soil as it is needed, never over or under watering the plants.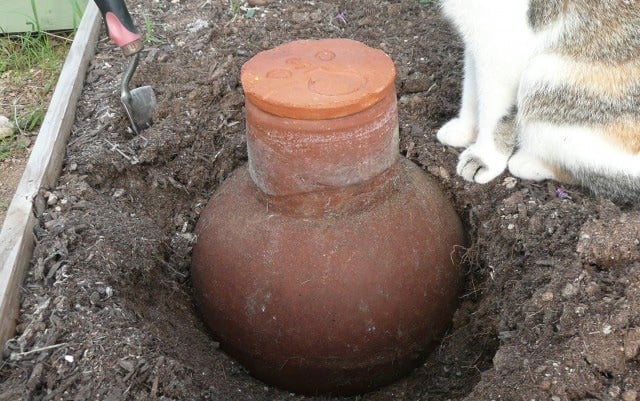 How Do I Connect My Ollas?
One olla is great for your garden, but interconnecting them is even better. A landscaping company, EcoSense Sustainable Landscape, of Tucson, Arizona, came up with this brilliant and successful method in 2016 and is sharing the instructions on how to implement it, below.
When you set up your irrigation system, connecting the thick-neck full-bodied ollas, it can draw water from a rain barrel or a common house spigot.
With a common tile drill bit, some irrigation tubing, and a few irrigation fittings, you are on your way to easily setting up your ollas to take up 70% of the watering load!
It helps if you're comfortable doing light home improvement projects. Here's how it's done:
Materials Needed
Drill bit (any brand)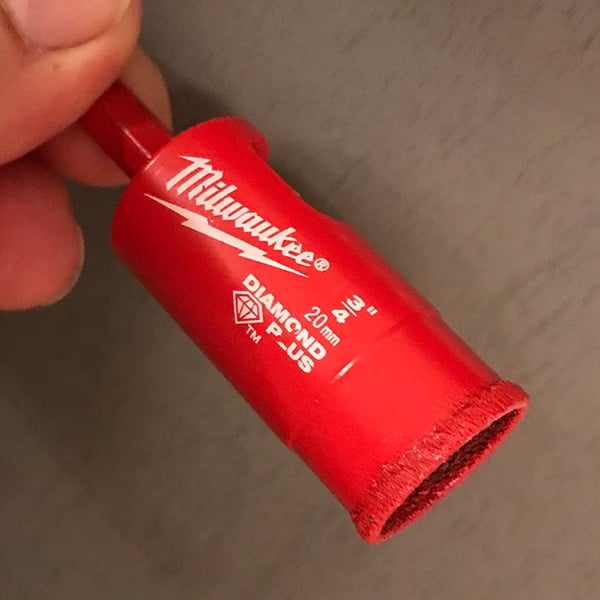 2. A green back ball valve, garden hose adapter, and a barbed T.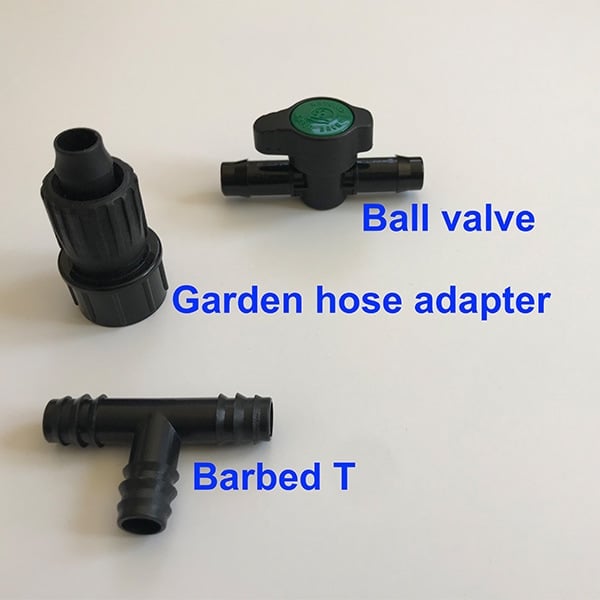 3. Some irrigation tubing , which comes in 1/2" and 1/4", your choice, but be sure to match the barb Ts, ball valves, and adapter to the size tubing you choose (1/2" or 1/4").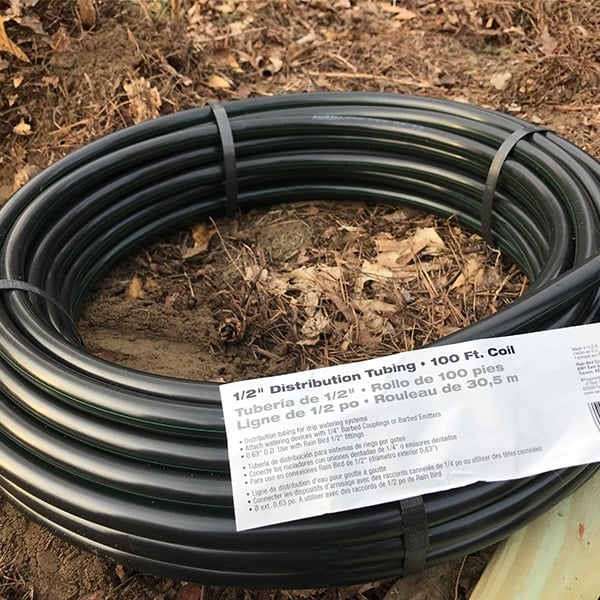 Instructions:
1. Drill a hole into your olla clay pot (see Image #1, below)
2. Attach the T outside the olla, or inside the olla, your choice (see Images #2 and #3, below).
3. Attach the rest of the tubing—one end will be attached to the water source, such as a rain barrel, and one end to the next olla. Then continue running the tubing olla to olla.
4. Open all the valves.
5. When the last olla has been set up, hook up the water (see Image #4, below).
6. As the water flows to the ollas, adjust the ball valves. The olla closest to the water source will be under the most pressure, so that valve is opened a small amount.
7. The olla farthest from the water source will be under the least pressure, so open that valve the greatest.
8. These ball valve adjustments will take some "fiddling" to get it just right.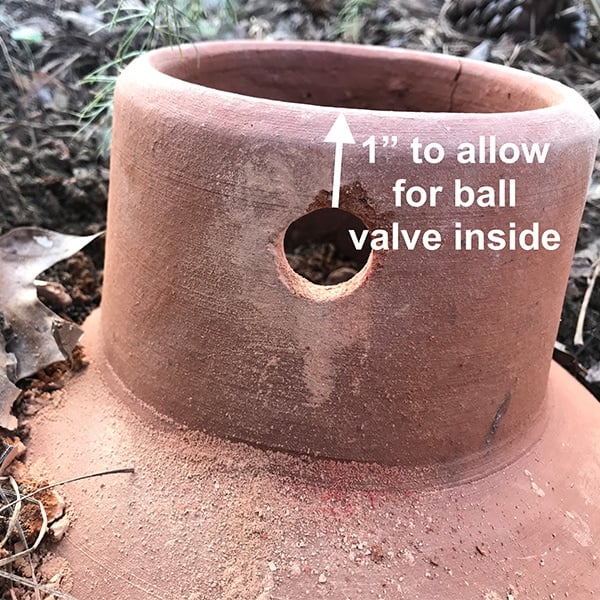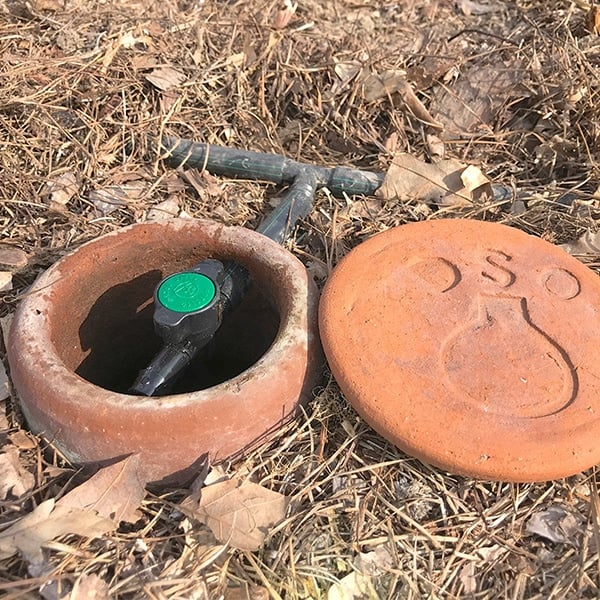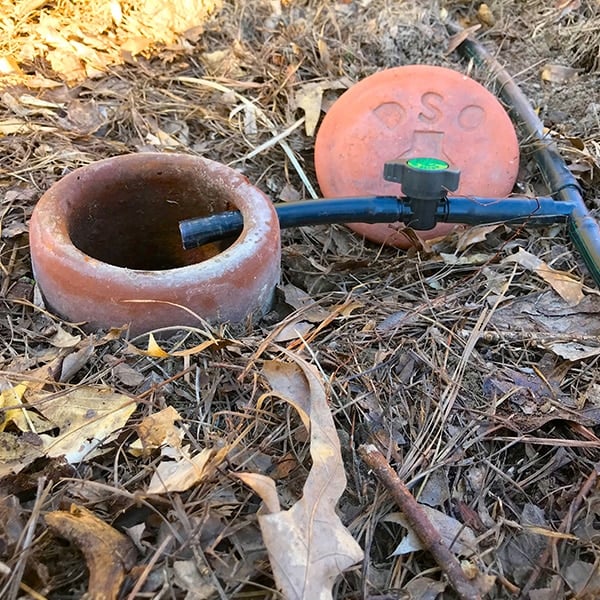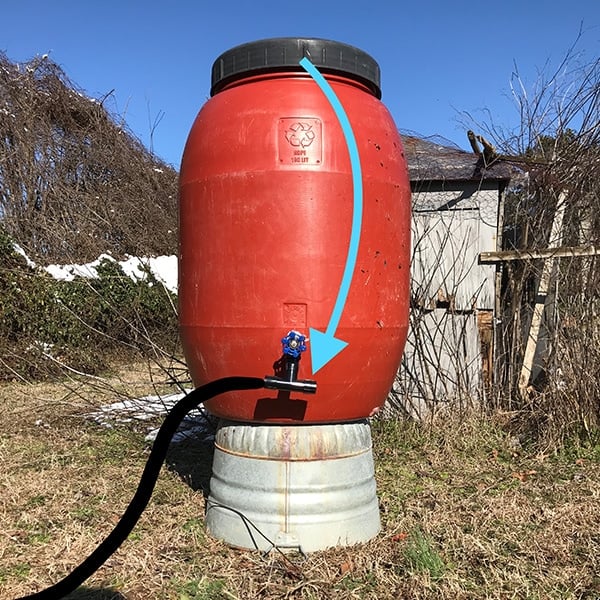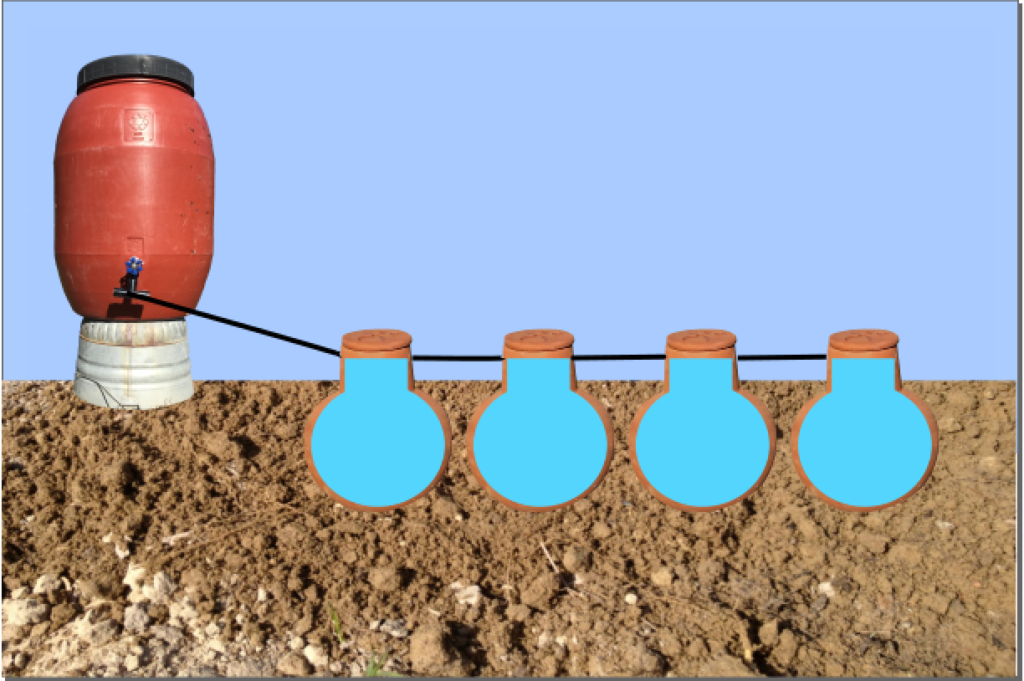 If you do a little planning at the beginning of your garden season, you'll have more time to enjoy the fruits of your labors.
Mary Kathryn Dunston has been an avid gardener for decades, as well as a health advocate. She currently works for Dripping Springs Ollas, a company dedicated to helping others help themselves, by supporting community and school gardens with water conservation. You can contact her at [email protected].